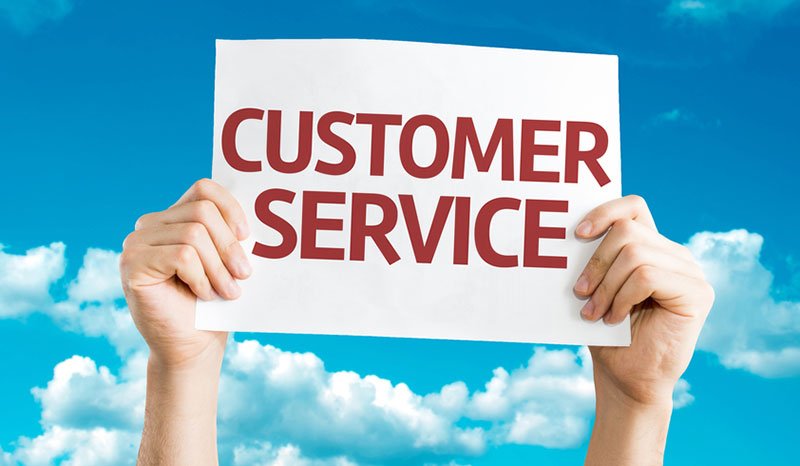 pFace it.  We don't always play our A-game when it comes to delivering superior service.  And it's not always our fault. But, to customers who have the right to expect your A-game, it doesn't matter. You failed. Now what? Bring in the service failure recovery team.
Yesterday, I heard a  news report where a restaurant served a salad with a dead mouse in it, scaring the customer half to death. The discovery also turned the stomach of other diners who overheard the screams from the would-be salad-eater.
What do you do now?
Plan for service failure
Service failure is inevitable. Unlike physical goods that you can quality check then store in inventory to ensure customers always get a great good, services are produced at the moment they're needed — something McKinsey calls the 'moment of truth.' Service failure centers on customer expectations. When expectations are high, and service doesn't meet those standards, service failure occurs.
One way to handle service failure is to manage expectations and have systems in place to ensure you're meeting expectations. Don't over-promise.
 Because service is created at the moment of truth, services are subject to all kinds of failures, such as [source]:
Inconsistency
Inconsistency happens for all kinds of reasons. Maybe a vendor changed its products or has problems of their own that result in poor products or slow delivery. Perhaps you experienced a surge in demand that you can't meet immediately. Often, these events are unexpected and unavoidable. In other cases, you build such problems into your plan.
For instance, companies typically plan for a certain amount of 'safety stock' to get them through periods when deliveries from vendors are late. Yes, I recognize this costs money (at least in accounting terms but likely has no impact on your overall bottom line over time unless you deal with products with short life spans). In the long run, safety stock helps maintain high customer evaluations, which has a positive impact on profits.
Talent management
People are your greatest resource in any business, but especially in service businesses where customers and employees interact every day as part of your regular business operation. Deming doesn't recognize people failures and attributes problems created by employees to system failures.
A well-managed workforce has the tools necessary to perform their jobs and the right systems in place to support and motivate them. Training, compensation, empowerment, and flexibility are hallmarks of the kind of talent management needed to reduce service failure.
Continuous improvement and innovation
Customer expectations change over time, and your delivery should change with your customers. For instance, Amazon created the expectation that packages deliver free and quickly, thus putting pressure on competitors to improve delivery performance to match that offered by Amazon.
If your customer service efforts are standing still, you're falling behind already.
Service failure recovery
Well, if you don't have a contingency plan for service failure recovery, you're pretty much screwed. Even well-intentioned managers make bad decisions when forced to develop a solution on the spot. In hierarchical organizations, where managers don't have the authority to make decisions without consultation with those above them in the bureaucracy, the service failure problem escalates, causing severe damage to the reputation of the firm. Consider the unfortunate example of service failure presented by United Airlines. Overbooked, the airline personnel had a mandate to leave on time, which meant getting rid of 1 passenger. Their solution, since they lacked options, was to drag a passenger from the plane in view of other passengers who captured the incident on cellphone cameras. The passenger was injured and filed a lawsuit against the airline, dragging out the incident further.
And with social media, these failures become public very quickly and last forever — once son a social network or complaint forum, it's there forever. Hence, the uploaded videos of United's service failure went viral and reached the broadcast media to extend the reach of the failure further.
Since this incident is a likely occurrence in airline operation, guidance for handling the situation contained in a contingency plan would avoid such service failures by offering options resulting in satisfaction.
A great example I use in my classes is the case of Club Med, which is a popular resort company catering to well-heeled singles (and now couples and families). The package purchased by a group of consumers included airline travel, transportation to the resort, and an all-inclusive experience at the property. The plane (a subcontractor) was delayed and didn't load enough meals to satisfy demand. Hence, the plane was full of unhappy, hungry passengers who were already forming a class for a lawsuit against Club Med. Warned of the temperature on the plane, the property manager rounded up guests (it was late in the evening), woke the kitchen to prepare food, arranged limousines, and gathered their house band. He set up tables at the airport so that when passengers arrived, a band, tables of food, and limousines instead of buses to take them to the property (after enjoying the airport party) greeted them. Once at the property, guests, more food, and entertainment welcomed the tired passengers. Instead of filing a lawsuit, the passengers reported the trip was the best they'd ever experienced.
That's service failure recovery!
Developing a Plan
Careful planning is the key to service failure recovery, just as it is for every other aspect of running your business. NEVER assume failure is impossible.
List types of service failure likely in your business. Be creative here and make sure you've included all kinds of service failure, no matter how unlikely. Remember *&*% happens. And service failure occurs when CUSTOMERS don't think they got what they expected – despite how unrealistic those expectations.
Manage expectations – some service failures aren't really failures — it's customers who expect too much from your business. So, while most would agree that a mouse in your food is a service failure, others aren't so clear. For instance, we recently stayed at Sandals and were reasonably happy with our experience, even planning a future trip to Sandals. Until we got the bill, we found they charged us over $300 for items we thought were free because the Sandals website said they were free. Instead, the traveler had to ask for the free items when booking or received a charge for them. Managing expectations reduces perceptions of service failure.
Make customers whole. Most customers only want what they think they have coming, so service failure recovery means giving them what they should have received in the first place. Remember, the service failure created inconvenience for the customer, as well as disappointment and aggravation, so they need a little more to compensate than just comping the service.
Be humble and apologize. A big part of service failure recovery relies on apologizing for the failure.
Be fast. A quick response is MUCH better than a slow one. Customers are happier, and it takes less to recover from service failure when you respond quickly. Plus, customers don't have time or inclination to post your failure to social media if you act quickly.
Fix processes that lead to service failure to keep failures from happening again. Every failure deserves a postmortem to determine the cause and future course of action to avoid failure.
Routinely test processes, so YOU discover problems that lead to service failure and fix them. With testing, customers never experience these problems.
Need marketing help to plan your business strategy?
We welcome the opportunity to show you how we can make your marketing SIZZLE with our data-driven, results-oriented marketing strategies. Sign up for our FREE newsletter, get the 1st chapter of our book on digital marketing analytics – FREE, or contact us for more information on hiring us.
Hausman and Associates, the publisher of MKT Maven, is a full-service marketing agency operating at the intersection of marketing and digital media. Check out our full range of services.