It is often hard to find a job that suits your skillset and pays you what you believe is fair. Sometimes, you feel like you're in a dead-end job working for people who don't respect your contributions or seem determined to move in the wrong direction; endangering the livelihoods of everyone in the company. Other times, you feel the politics involved in getting things done simply wears you down. We've all been there and dreamed of just chucking the whole thing. Some people faced with this daily grind, take the risk of becoming self-employed by starting their own business or freelancing. While it sounds easy on paper, the reality of becoming self-employed is different. With that said, there are many benefits to self-employment, including the freedom to set your own work hours and providing more opportunities for getting what you feel you're worth. Starting your own business is also a way to broaden your horizons and build something with the potential to outlive you.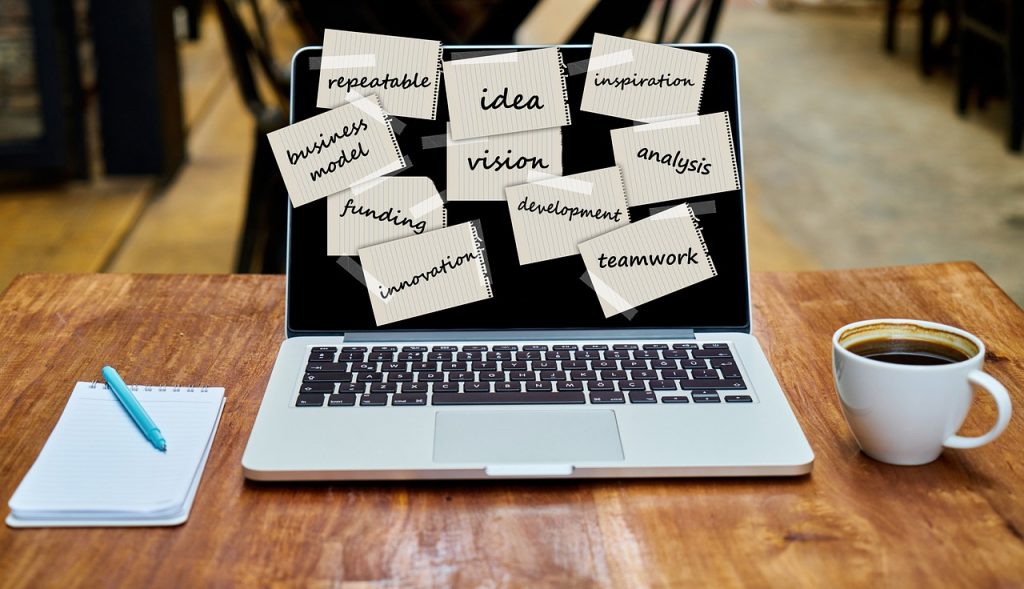 Working for yourself allows you to set your own hours and work from any place, whether that's in your home or at a coffee shop. However, it does involve a lot of risks and puts all the responsibilities squarely on your shoulders with no one to blame if your business ultimately crashes and burns. In fact, a high percentage of startups fail to outlast their first 5 years, as you can see below. You can also see the reasons for these failures, which is a great start toward ensuring your new "baby" doesn't fail.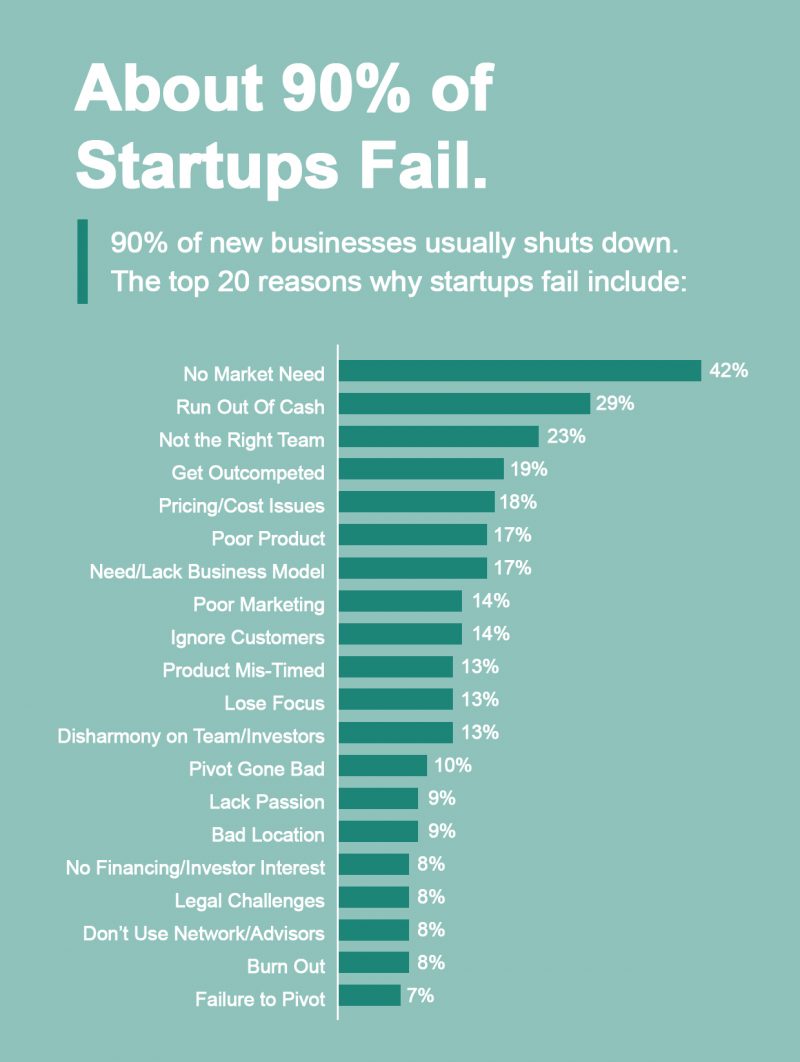 And as we all know, there are benefits and comforts that come with being employed by a company. You have a steady paycheck, benefits, collegiality from your coworkers, and someone else to bounce ideas off of, which improves decision-making in theory. For many would-be entrepreneurs in the US, losing healthcare coverage from an employer, which protects pre-existing conditions and is much less expensive than private health insurance, is a major impediment to starting a business. The failure of the US government to consider the economic costs of disincentives to forming entrepreneurial firms is a major factor in slow growth in GDP and higher than necessary unemployment as small businesses are the true driver of the economy; generating 44% of the economic activity.
But for now, we're going to look at some of the advantages of being self-employed.
Benefits of being self-employed
Starting a business actually means different things to different people and the risks and benefits differ between these groups. So, let's start by exploring the different structures we lump into small businesses.
Gig work or freelancing involves employing your skills and assets on an ad hoc basis while keeping your full-time job or continuing to search for other, more traditional work as an employee. For some, this is a safer first step toward emancipating yourself from an employer as it involves much less risk. You still have your salary and benefits from an employer, so everything you earn is a bonus. Eventually, you might build this business so it gives you the security to leave your job.
Lifestyle startups are businesses meant to replace your income when you start your own business. Maybe you leave your job to start a landscaping business or open a plumbing business or a retail store. Your goal is to provide for yourself and your family with moderate aspirations for growth.
High-growth startups are businesses started with the notion of growing rapidly toward becoming an enterprise business. Think of Mark Zuckerberg coding Facebook from his dorm or the student who build Kinkos to offer copying and printing services to students during the night and on weekends when many existing businesses were closed. Many of the largest firms in the world started as small, high-growth businesses and now employ millions and generate billions for investors.
Each of these types of startups provides different benefits to their owners, so we'll focus on the benefits gained from any type of startup.
Building a future for yourself and your family
Self-employment is a rewarding option for those who want some level of independence to set their own schedules and reap the rewards of their efforts. It is ideal for those who want to spend more time on personal and family interests while spending less time working for someone else. Of course, in the early days, you may find yourself working much longer hours with little control over your schedule but that changes once you establish your brand.
The same is true for earnings. Owning your own business means you work for yourself and your family rather than making money for someone else. All your hard work benefits you, not investors or bosses. Even gig workers see an increase in their earnings potential.
Plus, the value of your business increases over time. As the business becomes more valuable, you can decide to sell it to finance another venture, provide for your retirement, or pay for other personal goods. You can also pass the business along to your children; providing for their future, as well.
Follow Your Passion
Working for yourself allows you to follow your passion; which is a major benefit available through self-employment. Since you can work on what you love, it is important to choose a field that is right for you, just like Stanley Bae, who parleyed his love of travel into a business. If you're really passionate about something, but want to limit your risk, freelancing is the perfect way to make that dream come true. Some turn this freelance gig into a multimillion-dollar business on YouTube, Instagram, or TikTok by selling advertising on their high-profile platform, creating branded swag sold on their websites, or earning money as an influencer. Just make sure that you know what it is that you're passionate about and how you can turn it into a business.
Reaching Your Dreams
Some folks believe self-employment is a bad decision. However, people who have been able to build a successful business without working for someone else show that it is possible to reach your dreams and achieve your life goals. A self-employed person can create their own schedule and work on what you love. You can choose the projects that you enjoy and drop those that don't give you joy. It then allows you to focus on your dreams and put plans in place for you to achieve your goals. It can be one of the best decisions you ever make.
Need marketing help to support business growth?
We welcome the opportunity to show you how we can make your marketing SIZZLE with our data-driven, results-oriented marketing strategies.  Sign up for our FREE newsletter, get our FREE guide to creating an awesome website, or contact us for more information on hiring us.
Hausman and Associates, the publisher of MKT Maven, is a full-service marketing agency operating at the intersection of marketing and digital media. Check out our full range of services.