How to develop successful marketing campaigns for your business
The secret behind the successful marketing campaigns you hear touted in the press is that they combine a thoughtful marketing plan with flawless execution. These businesses know their market inside and out,  their competitors, and have SMART goals (see below) that guide direction.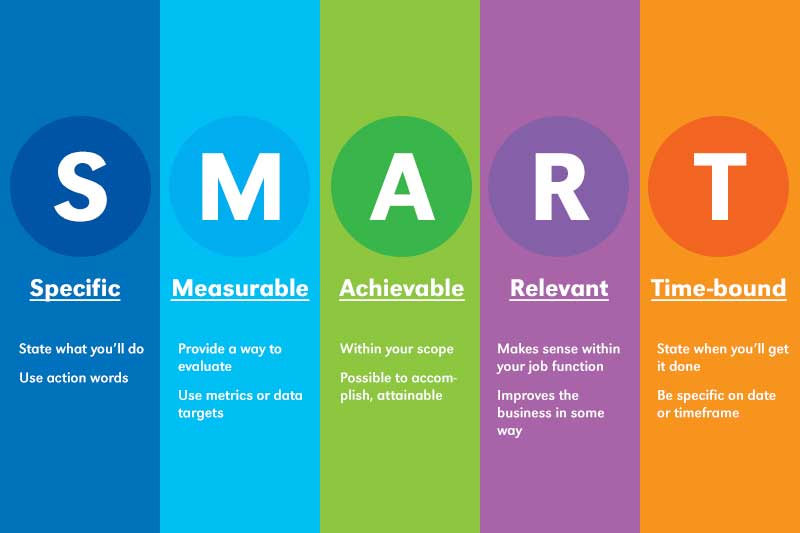 They aren't afraid to invest in good quality marketing products, invest in the right team, and employ the right technology because they know that these generate results for them. Not only do they build a strong, well-researched plan to guide their campaign, but they execute it flawlessly and carefully assess the results to build insights that create more successful marketing campaigns in the future. It's not a matter of luck, unlimited resources, over-the-top creative, or even a large social media following. It's hard work and smart work.
7 things you should know about successful business marketing
Successful marketing campaigns aren't created in a vacuum. They're developed with a particular goal in mind and they're designed to achieve specific results. If you want to create a marketing campaign that works, then it's important to understand the basics of how it all comes together. Here are seven things you should know about successful business marketing:
1. It matters where you publish content
Here are the top six channels when it comes to generating ROI from your marketing campaigns. Obviously, non-social channels like email and websites also create a high ROI but online channels far exceed the ROI generated by traditional media channels.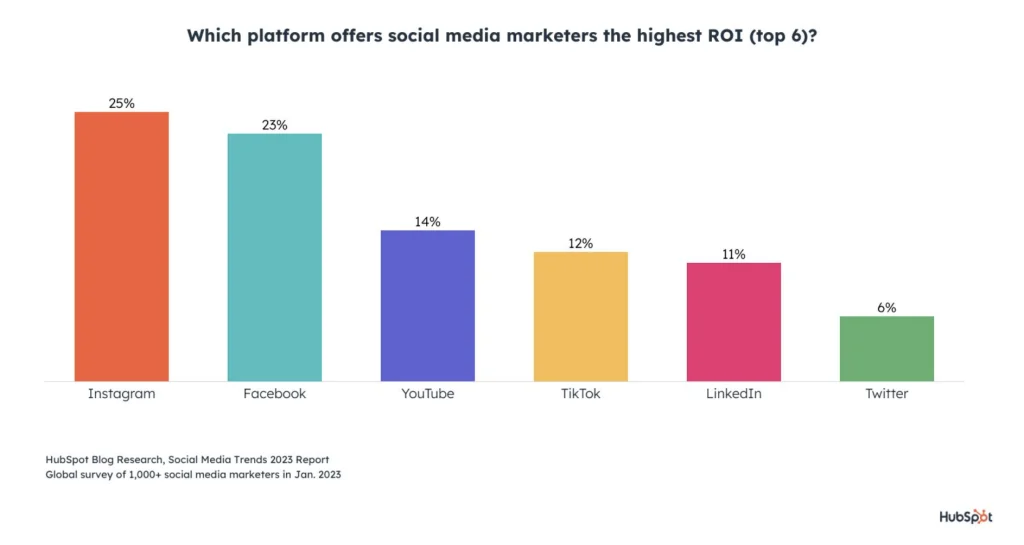 It's also important to publish a variety of content, although video and images generate more engagement and interest on all social channels than text-only posts. So, mix it up with a variety of content designed for consumers in various stages of the buying process.
2. Consumers don't buy products, they buy the benefits
A corollary to this is that consumers don't buy products, they buy solutions to their problems. In order for your products to sell successfully, you must deliver benefits that customers value; ones that solve a core problem they face. If you don't, consumers won't buy it no matter how good your marketing is. A contentious concept in marketing is that marketers don't create demand. Demand must exist and products developed to satisfy that demand. If you can do that better than your competition, you win, if you don't, you lose.
Marketing then is all about showing customers that your products solve a problem THEY ALREADY FACE, and how your products are superior to those of your competition. One way to do this is through creating demonstration videos. Demonstration or tutorial videos are easily and quickly recorded using a screen recorder tool. Besides the screen recorder, a teleprompter can help you narrate your video without looking anywhere but at the device on which you record the video. In addition to reaching a larger audience, this type of marketing material is extremely effective. Especially now that you can share these types of videos online where people spend a good number of their waking hours (nearly 400 minutes/ day in 2022).
Plus, a sale isn't the end of your marketing campaign. Getting buyers to successfully use and enjoy your products means a lot in terms of lowering return rates, increasing brand image, and gaining recommendations that broaden your marketing. This image from Hubspot shows that illustrations outperform text when it comes to things like following directions and video is even better. By reducing the frustration consumers might feel in effectively using your product, you amplify the results of your marketing campaigns.
And, social media is more than posting nice content. Marketing is the process of building and executing the strategies needed to attract, acquire, and retain a profitable customer base. Marketing starts with building products that consumers want. Identifying unmet needs and discovering where existing products fail in delivering customer value are key elements in successful marketing campaigns because they focus your message where it will resonate with your target market.
Marketing is also about creating value for your customers, so they'll come back again and again. It's about making sure that your products are useful to them. This is particularly important in service businesses where your core product lacks tangibility and value bringing customers to repeat purchases based on the relationship you build with them.
Marketing is not just about "selling the product." It's also about creating a brand, building loyalty, and gaining positive feedback that helps extend your reach into new markets, as well as reaching other critical goals for success. Toward this end, you want to show customers and prospects that your brand stands for something; something they can identify with. By being a good corporate citizen, you show customers and prospects that their purchases invest in a shared future. Studies show this commitment not only resonates with consumers but makes it easier to attract and retain employees who want to support your brand [source].
Video marketing is a great way to show your support for causes important to the community, such as videotaping an employee beach cleanup effort or volunteer efforts to support a local soup kitchen. With the help of a video editing tool, creating videos for marketing campaigns based on these efforts is easy.
4. Marketing is a long-term investment that pays off over time
This is true in any business, but successful marketing campaigns need time to generate returns. Like a fine wine, you can't expect to see results from your marketing efforts immediately — it takes time for customers to get used to your brand and to develop a preference for you over your competitors, at least six months before you see meaningful change and more like 12 months before returns come in [source]. Don't expect your campaign to generate profits immediately but a sustained marketing effort, over time, generates a positive return.
Investing in marketing will make a big difference down the road when you have more loyal customers who come back again and again because they like what you're doing.
5. It takes nurturing to generate profits
The first step in successful business marketing is understanding that people are not buying when your company first comes into contact with them. They're deciding whether or not they want to do business with you. It takes time for people to decide whether or not they want to work with your company. This means that if you don't have a well-planned marketing strategy in place and build an ongoing relationship with them before they're ready to purchase from you, you won't be able to convert them into paying customers when they are ready.
Here's the funnel depicting the evolution of consumers from unaware to buying to loyalty.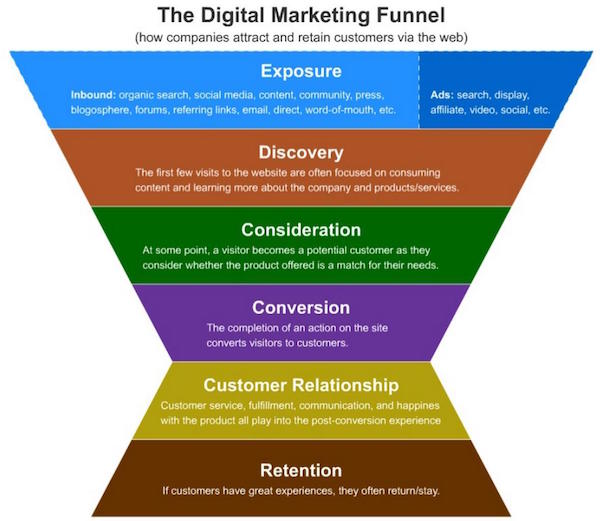 Different marketing strategies are more effective at different stages along this process, so you need a variety of tactics. You also need a variety of different types of content that appeal to consumers in each stage and seek to motivate them to move to the next stage in the process.
6. What you sell matters, but so does how you sell it
It's true that content is king and always will be, but if you don't have an effective way to deliver that content or the right message, then it won't matter how good it is. Good content won't make up for poor delivery methods or poor messaging. The same goes for any other type of marketing material you create for your business: brochures, postcards, and so on. If you want people to engage with your content and find it useful, then focus on delivering well-designed and formatted content that looks professional and easy to use at a glance.
Then, place your content where it can deliver by focusing on consistency across the platforms where your target marketing hangs out. Only choose as many platforms as you can successfully handle and ensure you keep a full content calendar and employ marketing automation to deliver content on the schedule that's proven effective. For many platforms, that means at least one post per day, while X (formerly Twitter) and Pinterest often require multiple posts per day.
7. Measure, monitor, repeat
No successful marketing campaign delivers results without some trial and error. If by chance it does, that's often not repeatable in the future. The trick to producing successful marketing campaigns is to assess each campaign on a routine basis. Start by assessing what works on your competitor's marketing campaigns. For instance, which posts get the most engagement? What do these successful posts share? What types of content don't work well?
Then, apply these insights as you create your own content but be prepared to discover your target market behaves a little differently. By monitoring key performance indicators, such as the ones below that come from your website, you build an understanding of what works with your target market. Apply what you learned in creating future marketing campaigns and you'll see more success.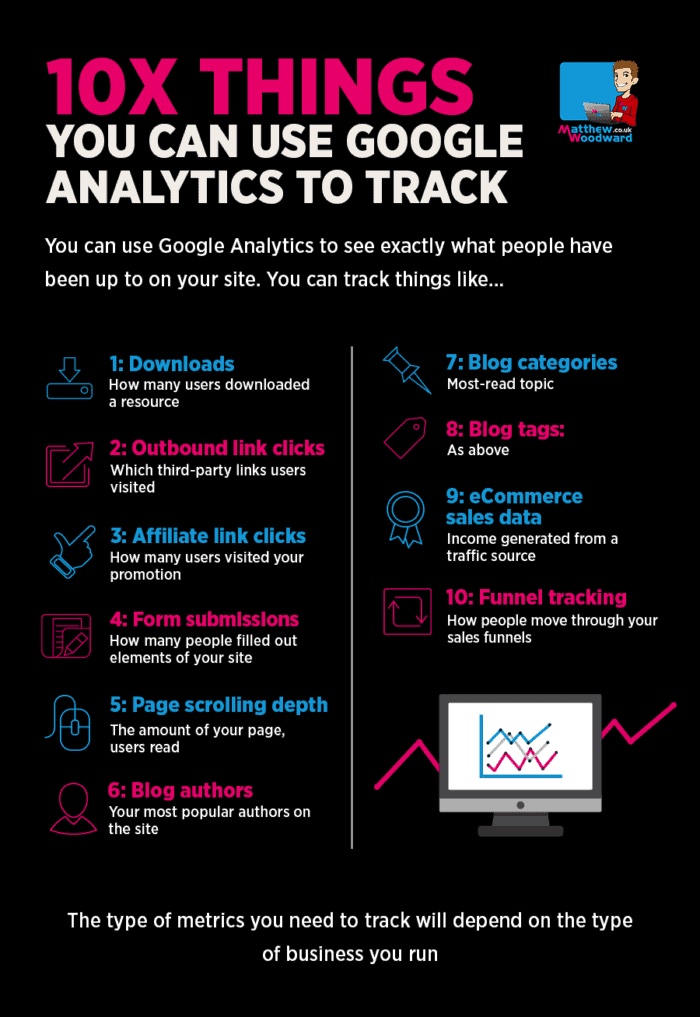 5 questions that transform your business
"What's the secret behind the marketing campaigns of successful businesses?" This is a question I get asked often. The answer is simple: they ask the right questions.
Asking the right questions is the first step toward getting an answer. The second step is listening to what your customers tell you in their answers. The secret to asking better questions is knowing what questions to ask in the first place. Here are five questions that will help you transform your business:
What do my customers want?
This is the most important question you can ask. It's also one of the hardest to answer. If you don't understand what your customers want, then how can you give it to them? And if you don't know what they want, how will you ever be able to satisfy their needs? You need to figure out what people are looking for when they visit your website or business.
What can I do better?
You need to constantly look for ways to improve your business, whether that means improving customer satisfaction or making more money.
What can I learn from my competitors? This is a good question to ask when you're trying to figure out what works and doesn't work in your industry. Having an understanding of what other companies are doing will help you better understand the market and how it operates.
How can I make more money? (or at least keep what we're making now?)
It's also one of the most difficult questions to answer. It's easy to get caught up in the day-to-day operations of your business and lose sight of what's really going on. You might have a great product or service, but if no one knows about it, then you're not going to be able to make any money.
And if you don't have a marketing plan in place, then you're going to have a hard time finding ways to get your name out there so that people know who you are and what you do.
So if you want to increase your sales and profits, then it's time for you to take control of your marketing efforts.
How can I save time and/or money so I can do more of both for my customers?
If you're like most small business owners, then one of the biggest challenges you face is finding ways to save money so that you can operate more efficiently. And since time is money, a lot of business owners feel that they don't have enough hours in the day to get everything done. So if this sounds familiar, then it's time for you to take control of your marketing efforts once again by outsourcing some of them.
What's working now that I can continue doing or expand on even further?
This is the most important question of all. Asking this question will help you determine what's working in your business right now and allow you to build on those successes. It'll also give you a chance to see if there are areas that need improvement so that you can take action on them right away.
Key takeaways
Ultimately, what it all comes down to is taking a step back and making sure that you are properly preparing for your marketing strategy. By understanding your market and knowing how to reach them, you will encourage business opportunities to come your way. After all, marketing is about ensuring that people are aware of the services and/or products that you offer.
Need marketing help to support business growth?
We welcome the opportunity to show you how we can make your marketing SIZZLE with our data-driven, results-oriented marketing strategies.  Sign up for our FREE newsletter, get our FREE guide to creating an awesome website, or contact us for more information on hiring us.
Hausman and Associates, the publisher of MKT Maven, is a full-service marketing agency operating at the intersection of marketing and digital media. Check out our full range of services.