In a world full of experts, you must promote your brand to stand out from the crowd so you can get your voice heard above the noise. It seems like every expert in every niche has something to say about how great they are and many of their claims are pure puffery, which technically violates US advertising rules. If you're building a consulting business or agency, you may feel defeated in your efforts to promote your brand against all these so-called experts. This article can help. In this post, we discuss the five best strategies to promote your personal or professional brand in a crowded marketplace.

Promote your brand
Building your personal or business brand as a consultant or agency is hard. Unlike e-commerce brands where you have built-in credibility based on the brands you sell, you're selling yourself and your target market needs to know your brand and what it stands for. Because what you're selling is intangible, your hardest task is to make your brand more tangible and that means letting people see you as a complete person not just an image.
Building your brand involves a host of different strategies. Today, I'll share my 5 favorite strategies for promoting your brand based on my experience working with clients (and myself) as well as what I've learned as a marketer for over 25 years. So, buckle up and read on.
1. Start with a solid personal brand
Your brand is one of the most important things you can build in order to promote yourself. A strong personal brand helps you stand out from the competition and make it easier for people to trust and connect with you. And, that means showing a little of your personality rather than looking like a robot. For some, showing your personality is hard since, in the pre-digital age, you were always taught to look and act professional, hiding your personality to avoid offending anyone.
Check out this image to give you some idea of how to formulate the personality you develop to show your target market.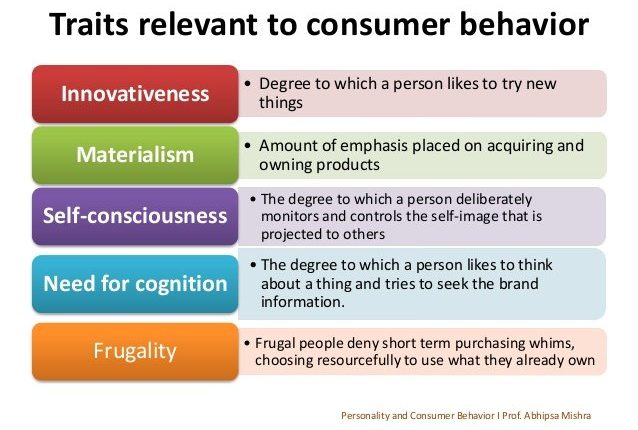 Once you set out to build your brand personality, you must create a consistent message and story that represents who you are as an individual and what you're all about. This helps people learn about you, trust you, and encourages them to recommend you to others.
One of the best ways to start building your personal brand is by creating a website or blog to share your story, thoughts, and ideas. You can also use social media platforms like Twitter, Facebook, and LinkedIn to help spread the word about your work. If you're looking for a more creative way to promote yourself, consider creating a podcast or YouTube channel that showcases your expertise along with your personality.
2. Boast your skills and experience
When creating a powerful brand, take advantage of the opportunity to boast about your skills and experience. You know what you are good at, don't leave it off your profile. People will not hire you if they have no idea that you have the skills they need to get the job done.
Think of the most important things people want to know before hiring you, and put those in bold on your profile page on social platforms. For example, if you have experience in laser scanning services and some of your best skills are designing and modeling, make sure that people know that when they look at your profile. In addition, add your accomplishments to your profile as well. You are proud of them, so why not show them off?
If your skillset includes visual elements, such as web design, create a portfolio on your website and link to the portfolio page on your social platforms. If you're a contractor, build an album sharing the work you accomplished for others.
3. Share your performance
Don't be afraid to toot your own horn. Ask your clients for recommendations, reviews, and referrals to create social proof. Ask clients if you can share some of the results you achieved for them as a way to prove you have what it takes to get the job done. While clients might not want to share too much detail about the work you accomplished for them, most are willing to let you share some stats because it also supports their brand.
Of course, that means monitoring metrics closely so you can demonstrate exactly how much improvement you achieved for your client.
4. Take part in community events
Joining or attending industry events allow you to network with other professionals in your field. This is an excellent opportunity to make connections and learn from others in your industry. Attending these events helps build partnerships with others in your industry so you can take advantage of opportunities for collaborations and gain recommendations from them when you offer skills needed to complete a project for a client. Be sure to stand out from the crowd by wearing something that represents your brand well, such as branded shirts. Don't use the event as a means to simply hand out as many business cards as possible but show how friendly, open, and helpful you are to the community. If you wear nametags at the event, include your Twitter handle or another identifier that makes it easy for others to connect with you.
Make sure to take advantage of the opportunity to speak with event organizers and sponsors. By attending these events over time, you might find opportunities to volunteer or speak at future events to show off your brand.
Don't forget non-business community events, as well. Volunteering at a local blood drive, reading to students at school, or helping with a beach clean-up offer great ways to connect with the community and show your commitment to their values. Increasingly, consumers, especially younger consumers, vote for brands that share their values and are even willing to pay more for brands with strong values.
5. Be my guest
Look for opportunities to share your expertise with others. For instance, appearing as a guest on a podcast in your niche is a great way to reach your target market. Or, offer to guest blog on a related website. In the beginning, take advantage of as many opportunities to guest as you can, but ensure you only appear as a guest when the host shares your values and is an ethical brand themselves or their bad actions transfer to you.
Conclusion
If you want to promote your brand to achieve success in your business venture, it's crucial to take advantage of all the available resources. By following the tips mentioned above, you increase your visibility and reach more potential customers, as well as give them a reason to choose your brand over the competition.
Need marketing help to support business growth?
We welcome the opportunity to show you how we can make your marketing SIZZLE with our data-driven, results-oriented marketing strategies.  Sign up for our FREE newsletter, get our FREE guide to creating an awesome website, or contact us for more information on hiring us.
Hausman and Associates, the publisher of MKT Maven, is a full-service marketing agency operating at the intersection of marketing and digital media. Check out our full range of services.