Trying to promote a new product is sometimes frustrating and fraught with uncertainty. As you can see below in an image depicting the typical product life cycle, the early stages of introducing a new product to the market commonly don't produce sales and result in losses rather than profits. Unlike more established products, you must invest money to promote a new product before you can expect consumers to buy. Letting your market know about your product, its features, benefits, and the problems it solves, is your primary concern, and that means figuring out ways you can launch your products and then follow up with sound marketing tactics to gain new customers. To accomplish this task, awareness must reach some minimum threshold before you see sales of your new product. In this post, we discuss tactics to promote a new product that are proven to work.
The biggest issue is that you l have a range of directions that you could take to promote a new product with no track record of what might work. Whether you're advertising a product as large as an electric car or a product as small as a taper end mill, you need to know how best to promote the product to achieve your goals You might not have a particularly large marketing budget, but that doesn't mean you can't promote your product with the best of them by spending your budget smarter, not having a bigger budget. So, let's take a closer look at five ways that you can promote a new product.
New product development
Promoting a new product starts well before you have a product ready to market.  Designing new products in isolation, without input from other stakeholders, is a recipe for disaster. Instead, your new product should incorporate ideas from other stakeholders, especially customers. Otherwise, you put the cart before the horse and few products developed this way succeed. Here's the recommended strategy for developing a new product:
Explore the opportunity. And, social media is ready-made for finding new product opportunities if you simply listen to users expound on problems they face, weaknesses they see in other products serving this market, and features they wish their existing purchase options provided. Other ways to explore opportunities for new products include observation and other forms of primary research. Even movies and TV programs show opportunities in the futuristic products they envision as part of their story. Generating product ideas based on identified opportunities is what we call the fuzzy front end of new product development and is less grounded in what you could do. In fact, the more creative the front end is, the better product you'll develop.
Assess the opportunity. Now is the time to take a few of your best ideas and get realistic about the opportunity they represent by answering questions such as:

Can you effectively develop this idea into a product?
Will enough users buy the product to generate revenue for your company? Will the ROI meet your goals?
How much will it cost to build the product and how long will it take?
Will the new product cut into your sales of other products?
What competition already exists in this market? Are there companies that might enter the market with a better, less expensive product before your new product gains traction in the market?
How do prospective customers respond to your idea?

Develop the prototype based on the best idea coming through Step 2 (or maybe a few ideas depending on your resources) and test them with your market. At this stage, you have an accurate idea of what it takes to produce the product. You can also now provide prospective customers a more tangible product to get their feedback on what it still needs, how intuitive it is to use the product, whether they're willing to pay as much as you need to recoup your costs, and much more.
Launch and promote your new product.
As you can see in the graphic below, often these processes are cyclical, moving back and forth between testing and modification until you have a winner.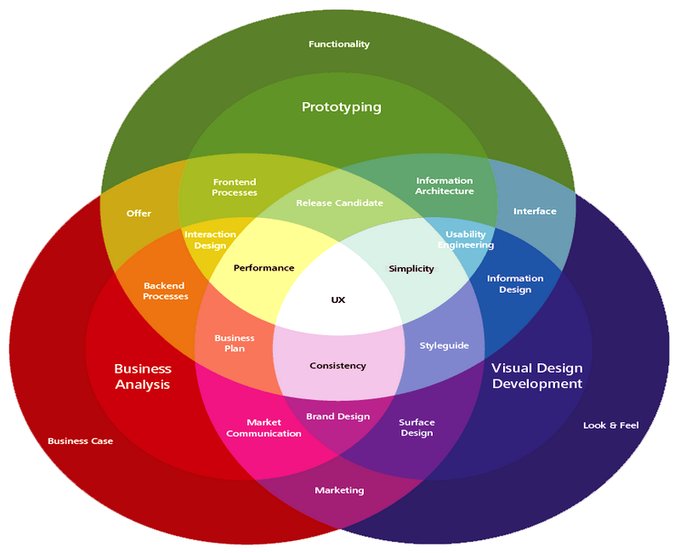 Another thing to consider is your prior experience and other products produced by your firm. If you already have a product that performs well in a market, you'll likely find more success by developing a new product that also serves that market. That way, you aren't building a brand from scratch; you're building on your existing brand reputation and that makes success more likely. In fact, a theory in marketing strategy suggests the risk in building a new product is a function of experience in the market and experience with the product called the Ansoff Matrix. The image below shows how marketing strategists rate the risk associated with new product development based on these criteria with diversification representing the greatest risk.
Promote a new product
So, as you can see from the new product development discussion above, there's a ton of marketing effort before you even begin to promote a new product in the marketplace but these activities help ensure your new product is a success.
Likely, you'll start the process to promote a new product by planning a launch; possibly starting with a soft launch to iron out all the wrinkles before making a big splash with your new product. For instance, when Twitter launched at the big tech conference in Austin (SXSW), it already had close to a million users from its soft launch. Then, the firm made a big splash at the conference by setting up monitors at the various venues to share Tweets about the conference along with information for users to download the app. As new users signed up, they saw their Tweets appear on the screens and recommended the app to others they encountered at the conference.
Both before and after your launch, consider the following tactics to promote a new product to your market.
Email marketing
Start with an email marketing campaign. If you have an established email list, you need to start there and if you don't have a list, you need to build one as you're building your new product. Email marketing is one of the fastest, easiest, and most cost-effective ways to promote a new product or any other marketing task. Give your subscribers plenty of information about your new product directly to their inbox, and if you want to go a little further, drop a discount code in that email and see how much response you get. The idea is to make them click a link and find your product on your site!
Follow up that email with additional incentives to make a purchase, such as explainer videos, reviews, or endorsements. Providing subscribers with special access to webinars or white papers makes them feel important and promotes sales.
Blogging
Writing a blog is one of the best ways you can let people know about your product. An SEO enhanced piece of content shows up in queries at just the right time to meet users' needs and, thus, results in higher sales.
You can write all about your product and, if you start writing it before the product launches, you can drum up as much anticipation as possible in your customer base and among users who query issues related to your new product. To use blogging effectively, consider the value readers get from the content, the keywords they enter to signal intent to purchase a product such as yours and make reading your post inviting with images, video, and structured text (ie. headings, subheadings, lists, etc)/
Social media
Social media is one of the biggest and best ways you can use to advertise your product as it's more selective in the users you reach than most forms of traditional media and it's a fraction of the cost. You can post about your new product and generate conversations about it via your social media platforms. You can write about the product, you can post videos on the creation of the product, and even post interviews with the development team. If you have the chance to do some live customer reviews, too, that helps!
Need marketing help to support business growth?
We welcome the opportunity to show you how we can make your marketing SIZZLE with our data-driven, results-oriented marketing strategies.  Sign up for our FREE newsletter, get our FREE guide to creating an awesome website, or contact us for more information on hiring us.
Hausman and Associates, the publisher of MKT Maven, is a full-service marketing agency operating at the intersection of marketing and digital media. Check out our full range of services.