Product marketing success is elusive for almost any business but is especially challenging for startups. But, achieving success is possible, although it takes time before even the best product begins generating profits, as you can see below.
Making a product successful was never been an easy task. For over 100 years, companies battled to make their own offerings the ones that people clamored for, and this led to a lot of competition within most industries. Globalization made the competition even more heated and, with the rise of the digital world, hyper-competition is the rule in many industries. Product marketing success in the modern market is harder than ever before, and there are a lot of steps that businesses must take to ensure their products gain traction, even success in the crowded marketplace. To help you out with this, this article explores some of the fundamental aspects of product marketing success.
Product marketing success
Product marketing success begins and ends with consumers. First, know that consumers don't buy products, they buy solutions to their problems. If multiple products solve a problem, they look for the one that works best for them. Also, remember that consumers don't buy products unless they know they exist and are convinced the product does a great job of solving their specific problem better than other available solutions.
New product development
Thus, the first step in product marketing success is finding a problem and solving it. In the past, finding problems was challenging and expensive. For instance, when Chrysler developed the very successful minivan format, they did extensive research by watching consumers use their cars to uncover a need for a new format that drove like a car (and parked like a car) but had enough room for the entire soccer team. Once you identified a problem that needs a solution (or identified a hole in competitors' products that offer an option for a better solution), you can start along the path of new product development.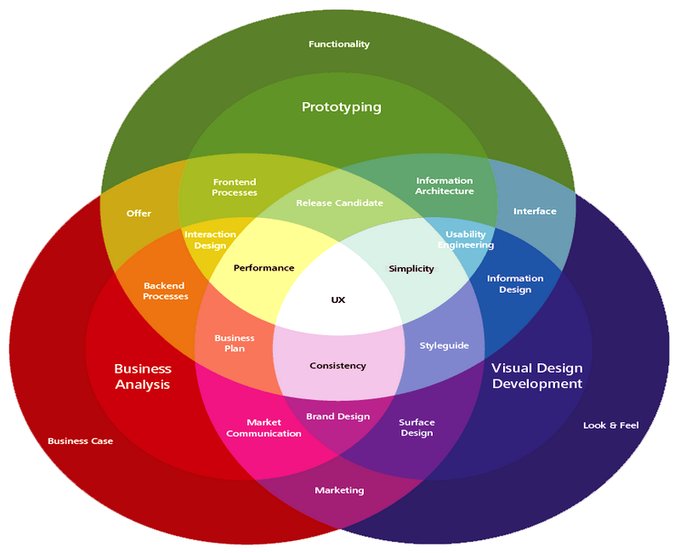 As you can see in the diagram above, the new product development process involves a series of interrelated efforts including making a business case for profitability, visual elements of the product, and building a prototype. Each step involves an iterative process to test your ideas and prototypes with prospective customers.
Another critical aspect of new product development involves how consumers view your product within the context of their existing products, ease of using your product, how it compares to the competition, and the value represented by your product.
Hiring a professional
The people working on the products you make are one of the most crucial steps in the process of finding success. You need good designers, engineers, and manufacturers, all working together along with people who can successfully market your new product. Recognize the role of each of these key players in developing and marketing your product.
Designers create intuitive products that can make a huge difference in acceptance in the marketplace. For instance, the Zune (Microsoft's answer to the iPod) was technologically superior, but the interface between users and the iPod (ie, thumbing over the device to control music) was intuitive and captured most of the market. Engineers build the product envisioned as part of the new product development process as they possess the skills to make things work. Manufacturers control the costs and availability of your products which are keys to creating value for your consumers. Marketers help get the word out about your new product to ensure consumers consider making a purchase.
Building a new product is an intensive activity, bringing in multiple different skills, but it's likely that you must assume some of the roles yourself, even if it's just managing a group of people with different skills and goals. 280 Group Training offers product management training courses that can help you nail down these essential elements of the process. You will still need to work very hard to get the best results, but success is easier once you have some skills in your wheelhouse.
Marketing
The notion that "if you build a better mousetrap the world will beat a path to your door" is utter hogwash. No one can buy a product unless they know it exists and they won't buy your product unless you convince them it provides more value than your competition. Product marketing success requires you clearly understand how consumers determine value and then demonstrate you provide superior value.
Value in marketing is defined as the excess of benefits over cost. Benefits come in several forms, including how the product performs, how long it lasts, how easy is it to maintain, and other considerations unique to that product market. Costs include more than simple money exchanged for the product, such as the effort needed to acquire the product (including availability issues) and costs to maintain the product.
You only have one chance to make a product launch successful, and this means that you need to take the time to go through each stage of the process very carefully. Thus, marketing a product is another challenging step in this process, with grave consequences in terms of brand image if you get it wrong. Marketing takes a huge amount of work and you incur costs (both tangible in terms of advertising and intangible including damage to your brand image for getting things wrong). Many companies choose to hire agencies with appropriate expertise to help them with their product marketing, which both increases your chances of success and may offer a lower cost than doing it yourself, as you can see below.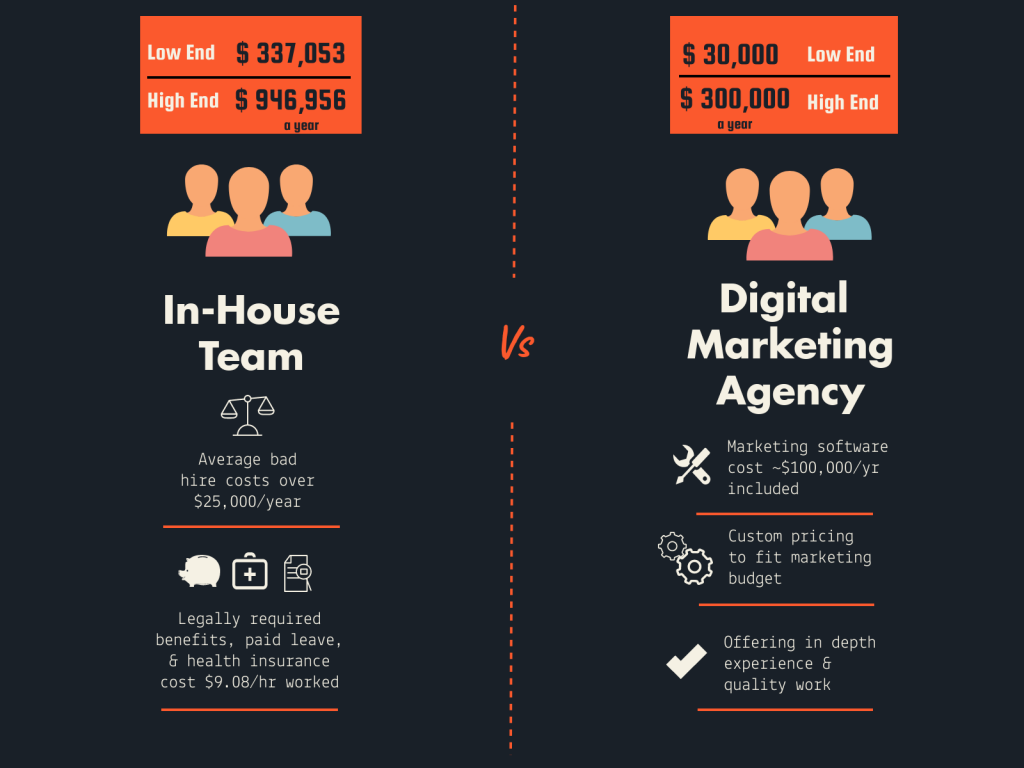 Social media, SEO, and physical marketing are just a few examples of the areas that you need to tackle as part of product marketing success.
Customer service
Offering good customer service takes a lot of time and effort, but there's no option to providing great customer support. Whether you use a phone system or a chatbot to address customer queries, offering a thorough and timely response to customer issues is key to product marketing success. Failure to provide great customer service means you lose customers who represent future sales for your business. For instance, no one wants to return to a restaurant that had poor customer service or buy from a company that didn't offer a fast solution to a problem encountered. Moreover, these dissatisfied customers can sink your brand when they give you poor ratings or share their bad experiences on social media. Even in the days before social media, poor reviews traveled farther and faster than positive ones but the spread of dissatisfaction in the digital age is fast and far-reaching.
Sometimes, poor product performance is a function of user error but you'll still see the negative impact on sales. To solve this problem, offer explainer videos and solution portals to help consumers avoid making a mistake that they attribute to your brand. For instance, with Thanksgiving only a week or so away, Butterball publicizes its hotline to offer solutions for nervous cooks to ensure their turkeys turn out picture-perfect, even if they didn't purchase a Butterball turkey.
Conclusion
As you can see, there are loads of different elements you need to consider when you are trying to make a product successful. This work continues for the entire life of your product, with loads of opportunities to make sales coming for companies that work hard to keep their products in the minds of customers.
Need marketing help to support business growth?
We welcome the opportunity to show you how we can make your marketing SIZZLE with our data-driven, results-oriented marketing strategies.  Sign up for our FREE newsletter, get our FREE guide to creating an awesome website, or contact us for more information on hiring us.
Hausman and Associates, the publisher of MKT Maven, is a full-service marketing agency operating at the intersection of marketing and digital media. Check out our full range of services.