Did you know that poorly designed websites can kill your online performance and damage your reputation? Check out this 2020 award-winning web design for a French company. Note the clean lines, the dramatic images, and easy navigation that make this website both functional and visually appealing. In fact, a bad website is worse than no website at all. It costs you customers, makes you look out of touch, and even makes visitors think you're no longer in business.
A successful website is a lot more than a pretty interface, however. A good website loads quickly, boasts expert navigation, offers a stellar user experience, and is visible on search engines as well as one that achieves your online and offline goals.
Let's say you run a SaaS (software as a service) business. Sure, you need an exceptional product that solves a user problem better than existing products. Yes, you need to invest in services from a specialist SaaS marketing agency to help prospective users find your product. However, all your other efforts fall flat if your website is not designed effectively to support your goals and address issues of user experience. If it is slow to load or difficult to navigate, looks like crap on mobile, isn't crawled by search engines, or any of a number of other problems faced by companies related to their online presence, you won't reach your goals and your poor reputation can infect your offline operations, as well.
Poorly designed websites
There are many reasons why a poor quality website can hurt your business. First and foremost, poorly designed websites damage your brand image just as a poorly designed package or unprofessional ad brings down your reputation.
In addition, poorly designed websites and pages requiring too many clicks to get to required information frustrate your customers when they visit your website and may result in visitors turning to websites run by more professional competitors, which is the last thing anyone wants! Plus, a poor quality website can even hurt your offline marketing efforts as more product searches begin online even if the customer buys in your physical store, as you see below.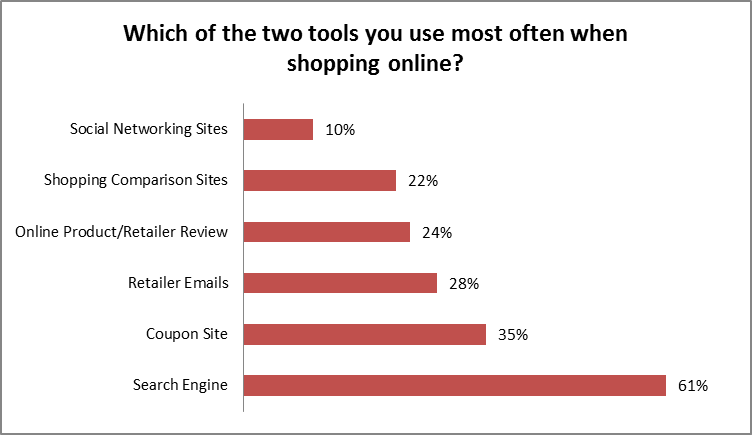 Today, we'll discuss the top factors resulting in poorly designed websites.
Elements of good website design
Mobile-friendliness
In 2019, the percentage of searches starting on a mobile device surpassed that of searches on desktops (including laptops) for the first time. Plus, Google increases the impact of mobile-accessibility on webpage ranking factors every year, creating a double penalty for websites that aren't optimized for mobile. Most web design experts agree you need a mobile-first strategy rather than creating mobile as an afterthought.
Great user experiences
Users want to find information quickly, without unwanted and unnecessary requests to provide personally identifiable information. Hence, examples of usability elements in poorly designed websites include:
Requests to log in or register too early in the funnel
Unclear or hidden navigation. Only reduce your menu for mobile while on desktop versions. offer clear, nested navigation and search capability
Buttons too close, especially on mobile devices
Short checkout using standard elements such as shopping carts
Security, often through encryption and HTTPS protocols
Confusing product descriptions or lack of correspondence in pricing across the site
Clear offers with discounts applied automatically
Uncluttered appearance
Search optimization
What good is a website if your intended audience can't find it? Hence, a critical element of a good website design is it supports SEO (search engine optimization). Here are important website elements that support SEO:
Content – Content is king when it comes to SEO. You must provide valuable content on a consistent basis if you want your target market to find your website. That probably means adding a blog or other feature to host fresh content. Check out this image to see how content impacts your profitability.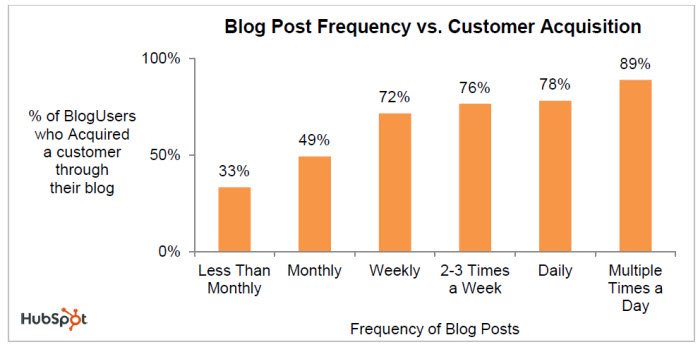 Examples of content shared include recipes, backstories, customer stories, explainer videos, and industry or company news … The list is limited only by your imagination. Just ensure the types of content you share are valuable to your target market and that the content reflects your market.
Text in images – This is another mistake you find littered all over the Internet. A lot of amateur web designers simply include text in an image, instead of placing a text layer over the top of the image. Why is this a problem? Well, search engines don't see images the same way. They can't read text placed on the image and, therefore, they don't use that text in classifying your post or improve your rank by concentrating on keywords. Adding a text layer allows Google to read your text.
Pop-ups – As mentioned earlier, user experience impacts your search engine ranking And, adding an endless stream of pop-ups, ads, and intrusive interstitials harm the user experience. If a pop-up appears on your website before a user sees any of the content, this hurts your UX, which in turn negatively impacts your SEO. This is especially the case when it comes to viewing your website on mobile devices. An even worse consequence comes when pop-ups or other elements interfere with visitors' ability to read or interact with your content, which means lost customers
Large media files and images – Images can make or break a website. Include high-quality images with enough white space to avoid a cluttered look, and you invite visitors into other pages of your website. However, large videos and images cause your site to load a lot slower, which may lead visitors to try other websites and slow speeds negatively impact your SEO. Luckily, a number of tools, such as caching, lazy loading, and smushing help reduce the size of your image files so they load faster or load them in the background.
Missing H1 tags – Last but not least, missing H1 tags can damage, especially if you don't have any H1 tags on your homepage. H1 tags inform search engines what your website is about. If you don't have this tag, a search engine struggles to rank your site. It is also important to include your main keyword in the H1. By the same token, overusing H1 tags confuses search engines with too many topics. Hence, each page should use a single H1 and a variety of H2 and H3 tags to flesh out your topic, just as a paper includes only 1 title, with several headings and subheadings to make it easy for readers.
Concluding remarks on poorly designed websites
So there you have it: an insight into some of the biggest mistakes that people make when it comes to the design of their website. If you avoid these mistakes, you're off to a good start in terms of ensuring your website looks great and is successful.
If you made any of the errors we mentioned earlier, do not panic. Simply fix these problems at the earliest opportunity to bring your website up to current standards. It takes a bit of effort, but it is worth it!
Need marketing help to support business growth?
We welcome the opportunity to show you how we can make your marketing SIZZLE with our data-driven, results-oriented marketing strategies.  Sign up for our FREE newsletter, get our FREE guide to creating an awesome website, or contact us for more information on hiring us.
Hausman and Associates, the publisher of MKT Maven, is a full-service marketing agency operating at the intersection of marketing and digital media. Check out our full range of services.