Podcasts are extremely popular, with approximated 40% of 25-34-year-olds listening to a podcast on a regular basis. Businesses use podcasting as a stand-alone product then sell advertising or products to support their efforts, much like businesses use a YouTube channel as a revenue stream. For other businesses, they use podcasting as a marketing tool to appeal to a target market that's heavily into podcasts. So, if you're want to tap into this lucrative market, you need to set your goals then build a strategy that reaches those goals. Creating a great podcast is just the start, since promoting that podcast involves implementing a sound strategy that includes your show notes. These are often overlooked but are extremely important in attracting listeners.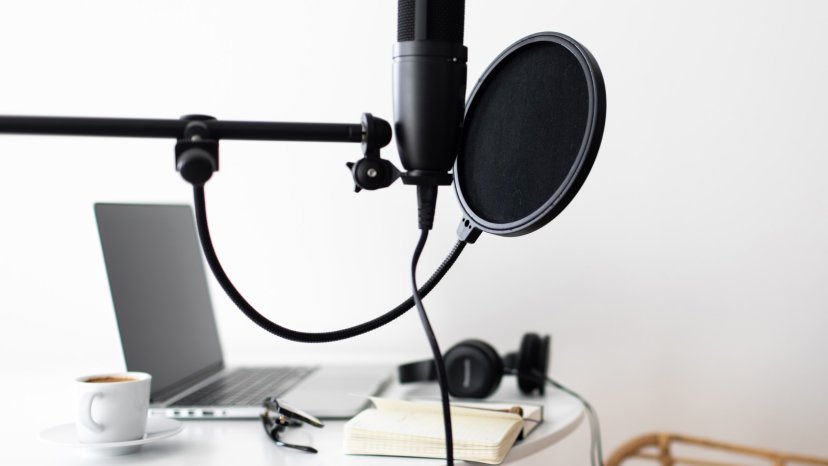 Podcasting as a marketing tool
As mentioned earlier, podcasting is increasingly popular, especially among Millennials. Part of this growth is due to the explosion of different podcasts and the variety of topics covered from self-help to entertainment to education. Podcasts are available from a variety of sources, most free to consume. Examples include Apple Podcasts, Audible, Spotify, Sticher, and many more. Even established radio stations, such as NPR, and broadcast TV programs offer podcast versions of their favorite programs, often in abridged versions for easy consumption.
Part of the growth in podcast popularity is undoubtedly a function of their portability; making them easy to consume. Load up your smartphone or iPod with content from one of the many podcast providers, and you're set for your daily workout, commute, or a solitary walk. Podcasts support multi-tasking so they're great as background throughout your workday. The vast variety of podcasts available means there's something for everyone. Because podcasts involve a host or several hosts, they build an intimacy with the audience that's appealing.
In an earlier post, I discussed what you need to get into podcasting. In that post, I discussed what you need as part of a well-rounded podcast strategy (in addition to actually crafting a marketing strategy for your podcast that includes evaluations of the competition and the market, as well as planning for your podcast), including:
the right subject

the right equipment such as the

 

best microphone for podcasting

and a good editor to keep up the pace of the podcast
In addition, adding background music helps create a better user experience.
Something I didn't talk about in that post, mainly because it deserves an entire post of its own, is creating podcast show notes. So, let me fill that void now.
What are podcast show notes?
Show notes are like a brochure for your podcast and a marketing tool to attract new listeners. Often show notes encompass the entire series so you can add information such as website details, social media, email sign-ups details, and much more.  Good show notes also let you describe your podcast and what it's about. Think of it a little like a book jacket, where you have a short space in which to hook your potential reader, or in this case, the listener.
Show notes, like blog posts, also provide a marketing tool for each podcast in the series. Thus, podcast show notes provide a synopsis of an episode to entice listeners to download the episode or search through episodes to find the ones they might find interesting. A compelling description can also persuade people who are browsing to listen to your podcast.
Why show notes are important for podcasting as a marketing tool?
Show notes provide a single location for your listeners to find the information you referenced in your podcast. For example, if you've mentioned an event or charity, you can link to them in your notes to encourage listeners to engage and view your brand as one aligned with their social values. Since consumers vote for brands with their purchases, this alignment produces revenue for your brand.
You might also use show notes as a tool for driving traffic to your website or to market products. For instance, you might post links to your store (onsite or through a 3rd party vendor like Amazon) to sell branded products or post affiliate links to products you rep for other vendors. All of these efforts support your marketing goals when done well.
Podcast show notes also support your SEO objectives. Producing fresh, valuable content on a consistent basis (ie.1 or 2 times/week) is one of the most important factors driving your rank in related searches. Podcasts don't help you rank, since only text currently contributes as a ranking factor. And, for SEO optimization, you must include a minimum of 300 words of text per post, with most content showing up in the top position in search containing over 1900 words. Another SEO ranking factor, backlinks, is achieved through fresh, valuable content, podcast show notes solve two problems.
Tips for writing show notes
When producing your podcast show notes as part of using podcasting as a marketing tool, here are a few things that you should include as standard.
Episode summary – don't be tempted to use your overall podcast boilerplate text. It's annoying for anyone trying to browse through episodes to find a specific subject. Again, write this as if it's a little intro for someone who has never listened to your podcast before. Focus on a summary that's informative and interesting.
Key takeaways – include a few brief points on the key takeaways and happenings in your podcast alongside any great quotes.
External resources/mentions – your basic podcast info already has your website, social, and other contact information in it. This is where you can really build value through your notes. Add information and links to anything you spoke about during the podcast. For instance, a client hosts a fantasy podcast and includes images of the main characters impacted as the story unfolds. Other resources to consider include a link to a news story, event, charity, book, or anything.
Guest bios – include a brief bio of anyone speaking on your podcast. Include links to any of their social media, websites, or particular products/services they might promote.
Call to action – what do you want the readers of your show notes to do? Include a specific call to action (CTA). For instance, you might ask readers to subscribe to your podcast, visit a website, donate via Patreon, or sign up for a newsletter.
Final thoughts
A successful podcast is far more than just the recording, it's the culmination of many different promotional channels to get your podcast in front of the right people. When you're marketing yours, make sure that you're giving your show notes the attention they deserve.
Need marketing help to support business growth?
We welcome the opportunity to show you how we can make your marketing SIZZLE with our data-driven, results-oriented marketing strategies.  Sign up for our FREE newsletter, get our FREE guide to creating an awesome website, or contact us for more information on hiring us.
Hausman and Associates, the publisher of MKT Maven, is a full-service marketing agency operating at the intersection of marketing and digital media. Check out our full range of services.