Perfect content marketing is not easy, but the payoff from content marketing is bigger than almost any other marketing tactic.
Of course, creating content is only half the battle in content marketing. Perfect content marketing involves crafting valuable content on a consistent basis, SEO optimizing content according to existing standards, and sharing the content in an optimized fashion.
Today, we're going to focus on the content itself with the help of an infographic from Content +. But I posted earlier about the 12 points in creating a content marketing plan. Take a look at that as well.
Why perfect content marketing matters?
Content that's valuable to users and posted on a consistent basis is the essence of both SEM (Search Engine Marketing) and SMM (Social Media Marketing).
A few years ago, SEM consisted mostly of techy things like metas and clean code.
Today, thanks to Google's Penguin, Hummingbird, and Panda, that's no longer true.
Perfect content marketing drives sales
Selling is the end of the marketing process. A whole bunch of activities have to happen before consumers buy. We call this the customer journey.
Content marketing is the lubricant that helps move customers down the funnel.
Exploration
Content marketing is a great way to help prospective customers find you.
Companies with blogs receive 55% more visitors than companies without blogs.
Google gives you a boost when you create great content. Websites with blogs get 434% more indexed pages and 97% more indexed links. Both bring more visitors to your site by moving your content ahead of your competition on search.
Advertising is the channel of the past, social media is the channel of the future.
70% of consumers prefer getting information about brands from articles rather than advertising.
Great content also gets shared, referenced, and circulated by others. Each action brings your products to the attention of a new group of potential buyers. 63% of marketers think their social media posts contributed to market performance.
Content is a primary driver behind why users follow brands. Content creates a cycle where following creates more folks to share your content, which creates more awareness of your brand, which creates more followers. Repeat.
Decision-making
Not only does great content show up higher when prospective customers search for solutions to their problems, but good content also positions your company as a thought leader and builds trust.
Good content can also humanize your company and consumers buy from folks they know, like, and trust.
A perfect content marketing strategy provides information prospective customers need to make decisions.
Customers need not only factual information to evaluate the performance and suitability of products, they want to understand the personality of the companies and products they buy. Customers also need to feel that companies care about them and about the products they create. 60% of consumers feel better about a brand after reading custom content produced on the brand's website.
Sharing contributes to the personality of products they share just like celebrity endorsers used in commercials give a personality to the products they're pitching. In marketing, we talk about these sharers as micro-celebrities.
Purchase
Perfect content marketing drives sales. Blogs are 63% more likely to influence purchase decisions than magazines.
In part, that's because there's more information available on a blog than in a magazine. But, the fact remains, that consumers like getting information from company websites — it builds trust and makes the brand more likable.
Content marketing underpins social media and social media is the primary factor behind 50% of purchase decisions. That's because people trust other people — more than any type of advertising or other communication.
Word of mouth is powerful.
Social media drives sales, based on a study that found 3 of 4 marketers say they're gaining sales from their social media campaigns. On Twitter, 67% of users are more likely to buy from a brand they follow.
Now, it's unclear the directionality of this relationship — it's a bit of a chicken and egg argument, but the fact remains that social media impacts sales.
Marketers report they gain customers from their social media posts. 61% say they found new customers on LinkedIn, 67% on Facebook, and 53% on Twitter — which likely explains why Twitter is having some financial problems and its chief just got the ax.
Advocacy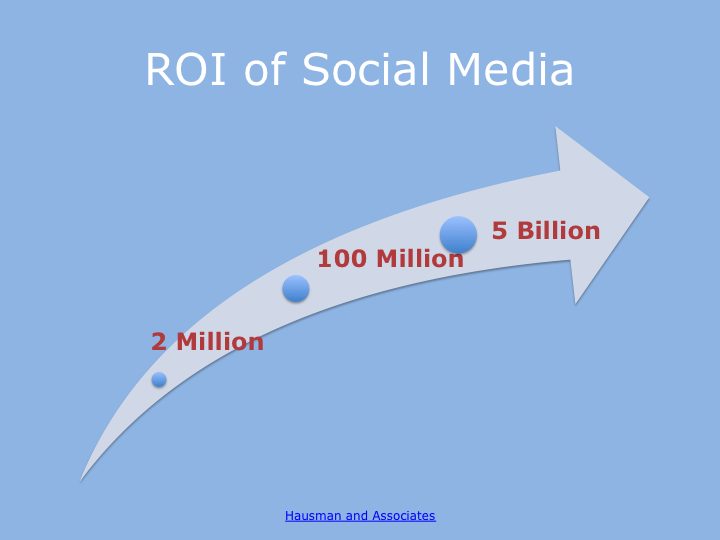 60% of Facebook and Twitter users are more likely to recommend a brand they follow – another chicken and egg argument. But, in this case, directionality doesn't matter. The fact is these recommendations are powerful, as we saw above.
Not only do advocates amplify your message when they engage with you on social networks (by sharing, commenting, and liking), they endorse your brand with every engagement.
But, advocates (or evangelists) go beyond this. They often act as partial employees (that's what they're called in the academic literature) by answering questions, encouraging sustained use of your products, and helping users get the most from their purchases.
The value of such partial employees translates directly to your bottom line — fewer customer service calls, improved satisfaction, more repeat purchases.
Your turn
Please add to the comments below with your experiences using content marketing.
What makes perfect content marketing in your mind?
Share your best practices for perfect content marketing.
Need marketing help to support business growth?
We welcome the opportunity to show you how we can make your marketing SIZZLE with our data-driven, results-oriented marketing strategies.  Sign up for our FREE newsletter, get our FREE guide to creating an awesome website, or contact us for more information on hiring us.
Hausman and Associates, the publisher of MKT Maven, is a full-service marketing agency operating at the intersection of marketing and digital media. Check out our full range of services.