Crafting SEO-optimized content on a consistent basis is one of the best ways to get traffic to your website. SEO works because factors included in SEO (ranking factors) determine your position on search results pages (SERPs), which brings more traffic to your pages. SEO is critical for success, beyond bringing traffic to your site because people searching for the keyword phrases on search engines are usually actively looking for what you offer. Whether you're running a blog about cat care, or have a business website that needs to convert traffic into sales, this highly targeted traffic is exactly what you need. On-page SEO involves issues related to your content, as you can see in the image below, while off-page SEO, while related to the quality of your content, isn't directly tied to a page.
Today, we'll focus on creating SEO-optimized content using on-page SEO factors by creating an SEO checklist of these factors you should consider as you craft each page of content on your website.
How on-page SEO works
When you create content online, search engines crawl your site using a bot to determine the topic of your content (as signified by keywords) and to rank your content on that topic. The content link then goes into a database so that, when users search for that topic, the search engine attempts to detect user intent and delivers the links in an order based on relevance to the query and value of the content. Obviously, the higher your link ranks the larger number of clicks you get to your content, the more visitors you attract to your website, and the higher your potential revenue. Below, you can see the impact of rank on the number of clicks (the data from mobile is similar).
Moreover, if you look at the top 10 search results across a broad swath of keywords, you find they share the following on-page SEO characteristics:
A secure website using HTTPS protocol
Average # of backlinks: 918
The average number of referring domains" 44
Mean load speed: 0.879, speed score: 68
Title characters were 45 on average
The mean word count was 1967
The site had a domain authority of 70
So, on to our on-page SEO checklist.
1. Keyword phrases
In the old days, queries were short and we talked about a keyword in creating your content. Today's queries are longer, especially for those using voice-activated devices, such as Alexa and Google. Hence, keyword phrases are longer and look more like natural language, contain several words. When creating your website, you want to ensure you use appropriate keyword phrases that fit your offerings and the types of users you want to attract (those most likely to convert). For example, if you have a site about dog training, then the phrase "dog training" lets Google know your topic and which other content to evaluate in determining your rank. However, broad keyword phrases aren't good enough in most cases because they face such stiff competition.
Instead, you want to narrow down your keyword phrases  so they're more specific, like "dog house training tips," or "how to teach your dog to do tricks." Using keyword phrases like these attract visitors to your site who want the kind of content you're providing.
Keywords are generally best used in the following locations:
URL
Page title
Meta description
A subheading or two
The first 100 words of your content
Once every 100 to 150 words
In your image alt tags
2. Navigation
Making your site easy to navigate is a must if you want to rank well on Google and other search engines. This means having both an easy and intuitive to use navigation system, as well as a clean, yet interconnected linking structure. A good example of this is having an easy-to-use navigation bar at the top that links visitors to the main pages on your site, such as landing pages, blog, about us, etc. Using breadcrumbs helps users reverse their path to get back to specific pages.
As far as linking structure goes, crosslinking pages to one another is a good strategy, especially if the pages are related. For example, if you have a blog post about how to train a dog that mentions leashes, you can link to another post about the most recommended leashes. We call these internal links and they're an on-page SEO ranking factor.
Also, make sure that there are no dead ends on your site to encourage visitors to delve more deeply into your content. Every page should end with a link to something, whether it's another blog post, an offer, or another website entirely. For blogs, there are plugins that make this easy. On business sites, just make sure that you have your internal linking structure planned out to avoid dead ends from the start.
3. External linking
Using external linking is a viable on-page SEO strategy. This is because links to other websites help the search engine crawlers that scan your website to understand what it's about and rank it accordingly. Linking to sites that have a high domain authority also helps these crawlers see your site as being more relevant, well-researched, and valuable.
For a business website, external linking is a double-edged sword though since traffic leaks can send your traffic to your competition. This is especially dangerous when you both use the same keywords. Instead, consider linking to educational or governmental sites that normally have high domain authority while not representing competition. Another good alternative is to link to sites that don't compete with yours. For instance, in your dog training site, you might link to websites about nutrition, animal companionship, or other aspects of dogs not related to training.
4. Image optimization
Don't just throw images onto your site haphazardly. Instead, make sure that their metadata and descriptions (ie. alt tags) are all optimized for the keyword phrases you're targeting. BTW, alt tags help visually impaired users who get help from screen readers. This also helps search engines to rank your site correctly.
As an example, if you had an image of a dog on your dog training website, you could put your keyword in both the image title and its alt tag. You can also go a step further and put your keyword in the image's alt tag, which is what tells the page to display if the image ever goes down for some reason.
5. Your Site's Speed
This one is a little bit on the technical side of things, and maybe be best left to your web developer to implement, but Google and the other search engines do take into account how faster your site loads. Needless to say, the faster it loads, the better. A new ranking factor coming down the pike is something Google calls Core Web Vitals that assess your site's speed.
Ways to improve your site's load speed include:
Using faster hosting
Optimizing images
Use browser caching
Enable compression
Another reason you want to improve your site speed is to reduce your bounce rate. If you have a slow site, a certain percentage of visitors will click off specifically because they get bored waiting for it to load. The average user is willing to wait only 3 seconds; 14 on a 4G connection.
Complete on-page SEO checklist
Let's wrap this up by going over what we just learned with a complete on-page SEO checklist. Keep in mind that this checklist is great for blogs featuring all kinds of content, including evergreen content, but businesses may want to focus on some of these factors over others.
Keyword in URL
Keyword in Titles
Keyword in Meta Description
Keyword in Subheadings
Keyword in First 100 Words
Keyword in Image File Name
Keyword in Image Title
Keyword in Image Alt Text
Intuitive Navigation
Comprehensive Internal Linking Structure
No Dead Ends
External Links to High DA Sites (optional)
Fast Load Times
If you can do most or all of the items on this list, it will have a major positive impact on your website's search engine ranking. If doing on-page SEO sound too complicated, or time-consuming for you, then don't worry, hiring an SEO services agency can solve all your SEO problems, and get your site 100% optimized. Remember, SEO takes time to work, so the sooner it is implemented, the sooner it will begin delivering hot traffic to your website.
Guest Author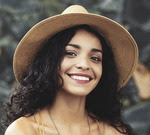 Joyce Kimber is an entrepreneurial writer. She always finds new ways to improve her work performance and productivity. Connect with her on Twitter via @joyce_kimber91
Need marketing help to support business growth?
We welcome the opportunity to show you how we can make your marketing SIZZLE with our data-driven, results-oriented marketing strategies.  Sign up for our FREE newsletter, get our FREE guide to creating an awesome website, or contact us for more information on hiring us.
Hausman and Associates, the publisher of MKT Maven, is a full-service marketing agency operating at the intersection of marketing and digital media. Check out our full range of services.