Mobile consistently outpaces web traffic from other sources, although the pace of growth slowed somewhat in recent years, as you can see in the graphic below. As of July of this year, mobile accounted for nearly 57% of all visits to websites on a global basis. That steady growth is expected to continue in the future. With mobile increasing in importance as a driver of website performance, businesses need a mobile-first strategy led by mobile marketing to capitalize on growth in the mobile market. Mobile-friendly strategies help companies reach their audience on a more personal level by utilizing apps and websites that are responsive, easy-to-use, and optimized for mobile devices.
Need more data that demonstrates the power of mobile marketing. How about this? In 2020, Americans spent an average of 4 hours a day staring at a mobile device and 80% will buy from brands with a mobile-friendly interface [source]. Even more convincing is that the mobile market was $3.7 trillion in 2021. Hence, you need a piece of that market.
Mobile marketing is more than using a mobile-friendly theme and ensuring your site complies with criteria used by search engines to evaluate mobile performance and rank your website. Chief among these criteria is a responsive design where images, text, and menus adjust to the amount of screen real estate. You also must allow sufficient space between buttons and links to avoid accidental clicks. If you don't know whether you're losing rank due to problems with your mobile-friendliness, check your mobile score using the Google Search Console.
Instead, you must go beyond being mobile-friendly to adopt a mobile-first strategy where your entire web design centers around mobile performance, such as using your home page to deliver information a mobile user wants like address and phone number. It also means using a clean design with intuitive navigation. Overreliance on elements that slow down mobile delivery, such as video, is a poor choice for a mobile-first strategy as users often face bandwidth problems and will navigate away from your site if it loads slowly.
Mobile-first is our next topic.
Mobile marketing for 2021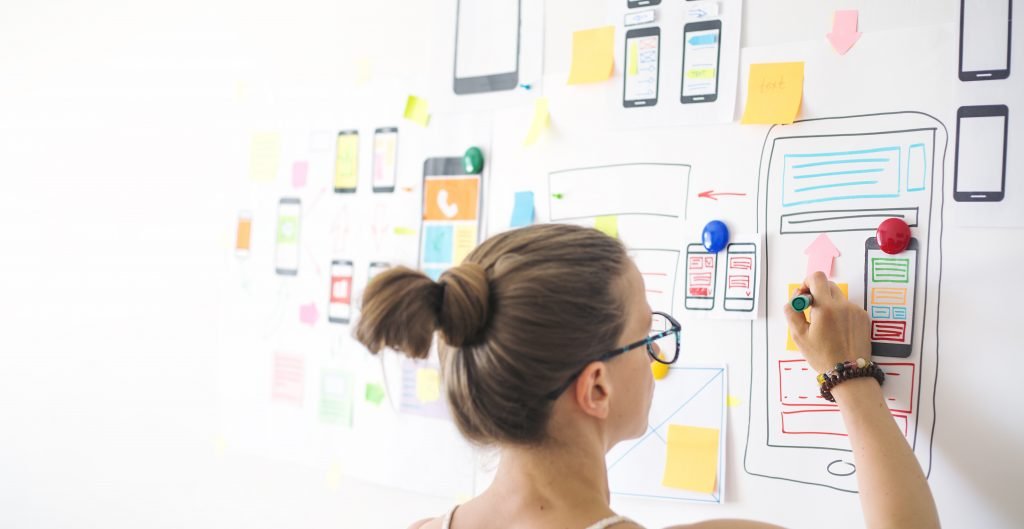 When should you start mobile marketing for your business?
Mobile marketing is a powerful tool that can get your business in front of more customers in the competitive world that goes well beyond mobile advertising. You should start developing a mobile marketing plan when you clearly understand what your business does and how it works. There are also some practical considerations, like whether or not to create an app or rely on your website or both. For instance, some brands like Starbucks find an app easier for users as the app contains the most common features desired by mobile users: online ordering and reloading their accounts. Meanwhile, the website contains much more information to address queries and requests from casual customers, such as locations, menus, corporate social responsibility, etc.
Mobile marketing is a powerful tool for marketers because of its versatility. For instance, an organization might use mobile apps or websites in various ways, such as push notifications, ordering, easy communication, and mapping on the go. However, the most common reason businesses implement a mobile strategy is to reach their customers across multiple channels. The rise of connected consumers, as shown below, means mobile users aren't necessarily out and about but may use their devices while doing other activities such as working on a computer or watching TV.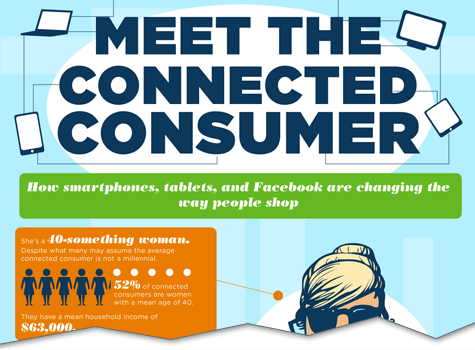 The structure of mobile marketing is quite different from traditional marketing because it relies on app downloads and data tracking on websites to define visits from mobile. This type of marketing is easily tailored to meet the needs of different business models and products. For instance, you can use mobile marketing to market the use of find phone number owner services to help people find information on others, meeting a need in high demand or you might use mobile visit and download data to optimize performance across all devices.
Why Should You Invest in Mobile Marketing?
This growth of mobile is a function of the rise of smartphones and tablets, enhanced connectivity, improved user experience, continuous innovation in apps and games, and the growing demand for mobile engagement.
To take advantage of this trend and the value in the mobile market demonstrated earlier, businesses must develop a mobile marketing plan that considers what users want when they're on a mobile device. There are many considerations in building this plan, such as whether to introduce an app, which we'll discuss below? How will your website support mobile users? What information and uses do users expect from your mobile strategy. Unfortunately, there is no one-size-fits-all answer for these questions.
Nevertheless, with the increase in social media use by brands, it is important to keep up with the trends and remain competitive. Backlinko's data suggests that 78% of all social media posts are created by mobile devices and some social platforms, such as TikTok and Instagram are mobile platforms.
Getting started with mobile marketing
There are many questions when you develop a mobile strategy. One of the biggest questions involves where to get started. The answer to this question depends on your company's goals and resources. If you want to grow your business, you should start bringing more customers in through apps and mobile as soon as possible. However, if you want to provide a different experience for your existing customers, then you should start with creating an app that enhances customer experience and eases common user goals.
App development
Not too long ago, creating a mobile app required hiring coders and developers familiar with both IOS and Android technology. And, specialized apps still require that effort, which is expensive and time-consuming. However, if you want an app that does a few things well, there are a host of app builders that do the heavy lifting for you, You'll still need some development skills to meet users' needs but a host of tools can help you build a clickable prototype. Armed with this prototype, you use actual consumers to help refine your app before you go into production and testing.
Think carefully about what you want your app to accomplish for both your firm and users since it requires a major effort to gain traction for your app. Most users only have an average of only 40 apps on their phone however they only use a fraction of these apps (18) routinely. You see the uphill battle you face in even getting downloads, let alone significant usage. According to the same source, e-commerce apps were among the least used, while gaming, social media, and communication apps represented over half of app usage. If you want to succeed in the app market, creating an e-commerce app won't do the trick. Instead, think about gamefication to encourage downloads and usage.
Conclusion
The field of mobile marketing is wide and includes a number of strategies, including advertising on mobile devices, brand awareness and reach, as well as providing better mobile experiences for customers. It is not just limited to a single sector in marketing, with many areas of focus including but not limited to app development and design. Mobile marketing is an evolving technology to increase engagement, customer conversion rate, and improve customer satisfaction. It is a powerful tool that evolves over time as technology and preferences change. For instance, the dramatic growth of social platforms such as TikTok means new ways to market your brand using mobile.
The future of mobile marketing has limitless potential, but it's important for businesses to focus on what is working for them when it comes to marketing, whether it's digital, content, mobile, or traditional marketing, since these strategies also change as our audience changes. Determining how to combine these strategies into a cohesive marketing strategy separates the successes from those that fail.
Need marketing help to support business growth?
We welcome the opportunity to show you how we can make your marketing SIZZLE with our data-driven, results-oriented marketing strategies.  Sign up for our FREE newsletter, get our FREE guide to creating an awesome website, or contact us for more information on hiring us.
Hausman and Associates, the publisher of MKT Maven, is a full-service marketing agency operating at the intersection of marketing and digital media. Check out our full range of services.