If you transitioned your business online or expanded to online options during the pandemic, you need to learn how to maximize eStore profits. As you can see in the graphic below, e-commerce sales exploded during the pandemic, when stores in non-essential industries were forced to close their doors and shoppers were terrified or even forbidden by statute to leave their homes. In response, many retailers who had never sold online moved their stores to an online platform to stave off bankruptcy while others increased their focus on e-commerce to capitalize on the movement of shopping dollars into virtual spaces. Learning how to maximize eStore profits determines your success and ability to grow in this space. And, since experts predict the trend in online shopping will continue, you need to acquire this ability quickly. Hence, we put together some of our best tips to help you maximize eStore profits this year.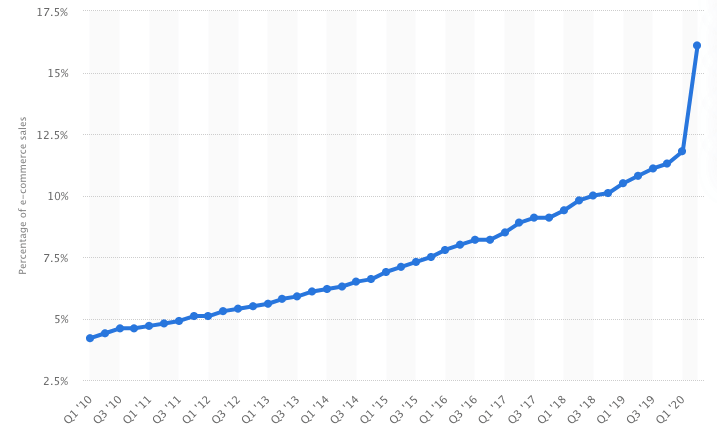 There are a wealth of reasons why new eStores go out of business but it really comes down to their inability to turn a profit and manage their cash flow. A certain amount of money must come in to cover expenses such as hosting, product acquisition, salaries, marketing, and transportation, to name a few of the biggies.
You must use current state-of-the-art tactics to maximize eStore profits as well as reduce costs if you want to succeed in this highly-competitive game. When done consistently, you continue to grow your store over time while making money.
That's the goal of every eCommerce store owner. Hence, every competitor your face tries to outdo you, which means you must embrace these tips for growing your e-commerce business effectively.
How to maximize eStore profits over time
1. Sell across multiple channels
When most businesses set up an eCommerce store, they put all their eggs in one basket, assuming all sales come through that single channel. While your website is likely your most important channel, consider other channels, including 3rd party online retailers to ensure you capture shoppers from a variety of sources. For instance, consider setting up a store on Amazon or Facebook. Certainly, your profits are lower in these channels as you must pay a portion of every sale to the 3rd party but you gain exposure to a large number of buyers looking for the types of products you sell. This exposure helps maximize eStore profits.
Mixing and matching channels, both owned and 3rd party, that feed into your sales funnel is a great optimization strategy. Doing so opens up more revenue sources. Though that means spending more time perfecting each channel and profit-sharing, the revenue growth makes this a valuable strategy.
2. Implement the right marketing initiatives
If nobody knows about your eCommerce store, then nobody's going to buy from it. It's a fact of business, regardless of whether you run an online store or a brick-and-mortar one.
Website
Obviously, e-commerce requires a website. If you don't know how to build a website, refrain from choosing a website builder like Wix or Squarespace. Not only are they much harder to build than advertised and also more expensive, but you also won't create something uniquely branded for your site and will look too much like other websites in your niche. Further, you lose flexibility as it's hard to transition away from these builders, especially if you got your domain name (URL) from them. Finally, SEO sucks on these platforms.
Instead, check out my free DIY website builder using WordPress, a leading CMS (content management system) that allows almost anyone to create a gorgeous website.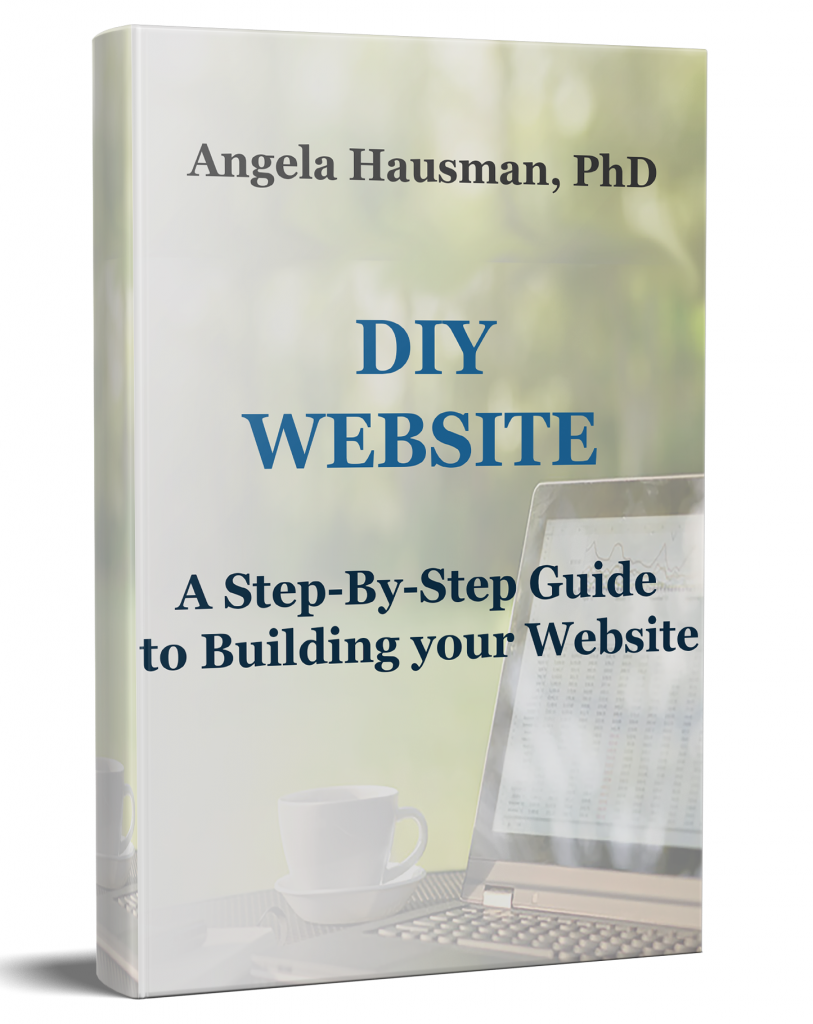 SEO
SEO – search engine optimization – uses a combination of content and technical SEO to help users find your website when they search for products in your niche. This is a complex topic but, in essence, good SEO involves proving to search engines that you have value for the users of the engine. That means creating valuable content on a consistent basis.
Social media
Social media is a great tool for marketing your brand, regardless of the type of business you operate. While free to use, it's increasingly hard to attract new customers through social media because the algorithms favor paid advertising. Using social media influencers may offer a better option as they come with their own followers who care what the influencer thinks about products.
Digital advertising
Sure. digital advertising costs some of your hard-earned cash but it's very effective and represents a low-cost marketing tool. As an online retailer, shopping ads may make sense. These ads appear at the top in search results and show images, star ratings, and prices that link directly to your sales page for that product.
Remarketing
Remarketing involves a special type of advertising where your ads are shown selectively to those who visited your website recently. The ROI of these ads is much higher than other types of online advertising.
You might also want to consider email marketing. Email marketing involves acquiring subscribers then sending targeted email messages that encourage them to make a purchase or remind them to reorder based on past purchases.
3. Build loyalty
People who already bought from your company are more likely to buy from it again. That's why retargeting them with marketing initiatives such as advertising and email marketing produces above-average ROI. When you build loyalty with your customers, you see profits climb.
You can't build loyalty, however, unless you do your utmost to satisfy customers, which is our next topic.
4. Optimize customer service
Your customer service is one of the most important aspects of your business. No company thrives unless it keeps its customers happy regardless of its marketing efforts. Here are some tools for providing top-quality service to customers and prospective buyers.
First, start with a great user experience on your website. Make it easy for visitors to find information and intuitive to make a purchase. Offer solutions to their problems and answers to their questions by using chatbots that work 24/7. AI-enabled chatbots provide answers and solutions to common questions while learning from queries to get better over time.
Set up email messaging to constantly update shoppers of changes, such as delivery delays or updates to products. Offer options on your website that allow shoppers to manage their orders, such as canceling them, updating addresses, and processing returns in addition to updating them with delivery.
And, don't forget to thank customers. They're your greatest asset (right behind your employees) so make them feel special. You can offer free products as a thank you gift, include thank you messages, or offer discounts to existing customers. You might even request a review or recommendation from buyers to help reach new prospective customers.
5. Cut out unnecessary expenses
As every business owner knows, your profit is what's left over after you subtract expenses from your income. While maximizing profits typically focuses on increasing revenue, you can also work to reduce costs.
You could find that you have multiple unnecessary expenses. If you do, it could be worth getting rid of them. You might find, for instance, you have multiple tools you need for your eCommerce store to operate effectively. Is there overlap? If so, consider dropping one of them.
You also might find you're paying too much for some tools when cheaper options exist that perform the same function. Or, you might find you're paying for tools you don't use or ones with more features than you need. Dropping these tools in favor of lower cost or free alternatives makes a lot of sense.
Top tips to scale your e-commerce store
It's one thing to know how to maximize your eCommerce store's profits, but you also need to know how to scale up as your business grows. With your increased revenues comes the need to improve things, after all.
You need to make sure that you scale appropriately. While part of that involves knowing when to scale, you still need to do so in a sustainable manner.
You can take advantage of multiple tips and tricks when you doing so. Some of the more commonly recommended include:
Personalize your marketing materials to your customers
Add discount sales to encourage engagement with customers
Make your website as mobile-friendly as possible
Promote customer reviews to encourage trust and loyalty
Optimize for the user experience
Don't forget to upsell and cross-sell
Consider rewarding loyal customers with discounts or free shipping
By keeping the above in mind, you can better scale your business. When done effectively, you can maximize eStore profits further. That's especially true when combined with the other strategies discussed above. Though these can take a while to implement and may take some time to show up in terms of higher profits, you're in this for the long game.
You also need to make sure to adapt as the market, competition, and economy change. Regardless of well planned your strategic plan, they can go a little sideways. That's why it's critical to monitor performance and tweak your strategy when results don't match expectations.
Conclusion
Figuring out how to maximize eStore profits can take many budding entrepreneurs quite some time. In many cases, they can run out of funds before getting to revenue positive.
Everyone wants to avoid that. Capitalizing on certain strategies discussed in the post help you avoid failure as much as possible.
While you'll still need to put in the work, you shouldn't have much of an issue maximizing profits and scaling your eCommerce store if you follow this advice.
Need marketing help to support business growth?
We welcome the opportunity to show you how we can make your marketing SIZZLE with our data-driven, results-oriented marketing strategies.  Sign up for our FREE newsletter, get our FREE guide to creating an awesome website, or contact us for more information on hiring us.
Hausman and Associates, the publisher of MKT Maven, is a full-service marketing agency operating at the intersection of marketing and digital media. Check out our full range of services.