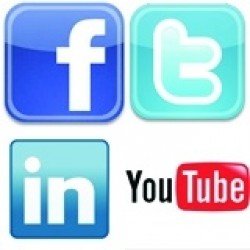 This is a guest post by Alia Haley
Tips for Marketing Your Start-up

The virtual world completely changed the way we conduct business and way we plan marketing strategies and implement them. The beauty of the virtual world is that you get product visibility for a very low price. Gone are the days when product visibility came about only when organizations spent millions getting their advertisements placed in prime time slots on television or when newspapers were a significant mode of advertising.
The multiple avenues available over the internet and the fact that millions of people use it for networking, shopping, and banking gives even small businesses the opportunity to build brand equity and enhance product visibility. Here is how to market your start-up effectively without spending a lot of money.
1. E-mail marketing
Build a list of addresses to fuel your marketing through your blog, your social media efforts, physical store, and networking. Here's some advice on how to get the most from your email marketing program:
Put your subscription form everywhere, including on social platforms, to build your list.
Offer folks something to encourage them to subscribe to your list.
Keep the frequency of your e-mails moderate.  Email too frequently and the message loosing its effect and people unsubscribe to your list.
Make sure it has the desired effect. Highlight the discounts or offer.
Expand on the list as people make purchases from you. Customers who are satisfied with the quality of services offered are likely to turn into regular customers if you give suitable product options to select from with accompanying discounts.
Make your email easy to share so these satisfied customers can pass your product offers around to their friends.  Encourage them to share on social media as well, by making it easy.
2. Use social networks for brand building
Social networking platforms provide the most flexible platform for you to connect with potential buyers. Having a dedicated profile that gives information about company products and offering valuable advice on issues people face builds the trust factor among consumers and gives you the opportunity to present your organization as the one that values its customers. Let employees establish themselves on social media as domain experts who become influential in helping prospective customers find and buy your brands.  Social media also humanizes the brand, helping customers and prospects develop a deeper loyalty to the brand. You can also get traffic for your website through this social media or drive folks to your brick and mortar store. However, remember to keep your efforts focused on not only building your social network, but converting them.
3. Capitalize on the power of visual appeal to market your start-up

Platforms such as YouTube, Vimeo and Pinterest go beyond text to let you build a creative campaign that can increase product visibility through the use of creative and captivating pictures. Use humor in your campaign for it to gain popularity and have a recall value among consumers. This can also get you word of mouth publicity while encouraging people to share the content on social media. Make sure that the content on your web pages is pinnable on Pinterest. Use pictures without going overboard.
4. Highlight problem solving aspects of the product
Marketing your start-up should not focus only on what the product is all about but, what it can do for consumers. Customers buy solutions, not products.  Small businesses often rely on innovation in products to gain market share. Highlight the points that differentiate you from others. In addition, as a business with a small customer base, it is possible for you to give more attention to your clients and troubleshooting issues. Make the scale of your business your strength. Let people connect with your campaign by bringing to fore common issues and how we react to them when there is no solution in sight.
5. Build a blog community for promotion as an inexpensive means to market your start-up
This is a long-term effort on the part of a small business. Blog regularly about the latest happenings in your field while ensuring that people find something valuable in the content you post. Ask for feedback and answer each comment individually to take the interaction forward. Alongside, make information available on your products and services, but don't make YOU the focus of your blog.
6. Collect relevant information with social media monitoring tools
There are many free social media monitoring tools available over the web which can help you zero in on mentions of similar products and the industry as a whole. Understand the needs of the consumers. Follow people on social networks and let them know about your products.
7. Use search engine optimization
There is nothing better than a high rank in search engine result pages (SERPs) to get leads. And the more leads you pour into the top of the funnel, the more sales you'll have coming out the bottom of the funnel. Optimize the content with keywords. Maintain appropriate keyword density in the content. Update the content regularly and get good quality inbound links for your website through social media. The number and quality of inbound links plays a significant role in determining the rank of your website on search engine result pages. Presence on the first page of search results against a specific set of keywords helps in instantly grabbing the attention of potential buyers. Appropriate Meta-descriptions and good quality of a website that pays attention to user experience can play a significant role in ensuring sales of the products.
8. Pay attention to the quality of your website
Ensure the quality of your website. After all, it is nearly impossible to get customers to make a purchase if the website is of poor quality. In such a scenario, people will have little faith in the quality of your product.
9. Attract buyers through discounts and contests
Discounts and  contests can work when it comes to grabbing the attention of consumers, if done right. Sharing the contest link on social networking sites helps increase the number of inbound link for the website, which invariably helps with search engine optimization.
10. Source affordable services over the web
Marketing your start-up means creating a brand image, which can be a very daunting task and very expensive.  But, for logo design, content writing, and designing of marketing material, online sourcing is an economical option.  Source via social networking platforms or websites such as 99 Design that crowdsource your needs. This helps you keep the costs low while you get excellent services for your blog.
But, the best tip is to find folks to help you learn and adjust your marketing efforts for the ever-changing online environment.  So, take a moment to subscribe to our FREE email newsletter — delivered every couple of weeks.  In addition, you'll get our 65-page eBook on how to make money online — FREE.
About the author: Alia Haley is a blogger by profession. She loves writing on technology and autos. Beside this she is fond of cars and fancy accessories. These days she is busy in writing an article on Processors for Smartphone's.