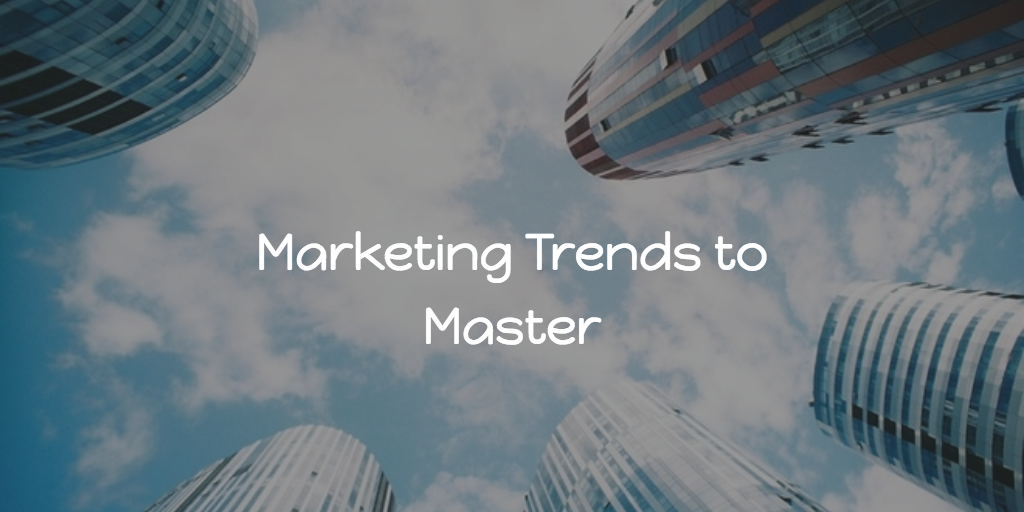 While 2016 is half over, mastering these marketing trends from Microsoft (see infographic below) will make a big difference in your bottom line before the end of the year.
Marketing Trend #1: Tech offers new opportunities
When you think marketing, think beyond advertising, which we'll talk about later. Think about other aspects of marketing such as customer experience, logistics, customer service, and a host of other marketing activities that translate into improved profitability. The first marketing trend we'll talk about certainly fits within those core marketing activities by providing for better customer experiences, enhanced segmentation, and opportunities to exceed customer expectations.
Obviously, Microsoft is going to tout its new tech, like Hololens, but think of the opportunities these marketing trends might open up to your business. New tech, such as VR, wearables, and IoT offers opportunities to market your business, but more importantly, they offer opportunities to learn more about your target consumers.
For instance, McKinsey reports that the IoT will have an economic impact of up to $11 trillion by 2025, based on a study of potential use-cases. This vast growth makes it possible for brands to reduce costs and provide better, richer customer experiences to consumers. Here's what Information Week has to say about the growth in IoT predicted by McKinsey:
The report sees IoT as giving rise to opportunities that can transform existing business models through predictive maintenance, better asset utilization, and higher productivity. The authors also think that new business models will arise, such as remote monitoring, that will enable anything-as-a-service.
Improved understanding of consumer habits provides the potential to segment based on behavioral patterns in a way that's impossible with traditional market research.
Marketing trend #2: New marketing channels
Already important, search engines are morphing beyond traditional engines like Google and Yahoo. Facebook is the first to jump into the search engine arena with both feet, but soon other social networks will likely incorporate search into their product.
New social channels emerge all the time. As a business, you need to go beyond Twitter and Facebook to explore which channels are right for you; which ones you can engage in with your target market. In general, new channels are more visual, beginning with Pinterest and its monumental growth. New channels include Snapchat and Periscope, both offering video opportunities to engage consumers, especially millennials.
Marketing trend #3: Analytics
Actually, this isn't a new trend, it's one that's been increasing in importance every year. If you haven't beefed up your social analytics, this is the year to make a commitment to metrics.
Move beyond vanity metrics, if that's all you've done so far. All those Likes and RT definitely amplify your message, but, if they're not contributing to your bottom line, they don't deserve much of your marketing spend.
Understanding how each social channel or other marketing channel contributes to your bottom line requires effective attribution modeling — which monitors how each channel contributes to a sale. Inherent in attribution modeling is a recognition that the top of the funnel activities is important as well as the bottom of the funnel actions.
In addition to understanding how each social channel, including search and email, contributes to your bottom line, take a look at what kinds of content drive the most conversion. For instance, according to Microsoft, stories perform very well in terms of an ultimate conversion. So does episodic content.
Marketing trend #4: Influencers
Again, this has been one of the marketing trends to master for several years, engaging influencers.
Reaching out to influencers has a number of marketing benefits including:
expanding reach
building community
generating endorsements
encouraging evangelists
It's easy, although time-consuming, to reach out to influencers. You can identify influencers on Twitter, for instance, by searching for folks who share using hashtags related to your industry. On Facebook, you can market directly to influencers using targeted ads.
Remember that influencer outreach is based on tit-for-tat so never expect an influencer to help you without offering something to them. And, your offer doesn't have to be tangible, although I've seen effective marketing by offering a free t-shirt or another small token to influencers.
It's important to realize that influencers vary across market niches. Hence, someone who's influential in automobiles might have little or no influence in the clothing market.
We're starting to see more sophisticated marketing using influencers as spokespeople in traditional advertising.
Marketing trend #5: Think beyond the ad
While a new study from Adobe shows that consumers like traditional media over digital media, the fact is they don't like any kind of advertising, especially millennials who hate advertising. And, the reason they prefer traditional advertising is that it tells a story — it's more entertaining. Given the choice, consumers skip ads (such as using Tivo), ignore them, or block them (see iPhone's new ad-blocking tool). So, as you plan your media buy for the remainder of the year, think of another way to market instead of advertising. Here are some examples:
Dove did a great job marketing with its support for what real women look like
Instead of buying Super Bowl ads, one year Pepsi set up a system to donate the money based on community needs.
Supporting potential buyers in a B2B space attracts positive attention to your product
Many businesses use content marketing as a tool to attract customers and provide useful tips that convert these visitors
Make customer service friendly and ubiquitous so customers can get help across any channel
Communicate your trustworthiness, corporate social responsibility, commitment to sustainability, approachability, empathy, and other positive qualities
Need marketing help to support business growth?
We welcome the opportunity to show you how we can make your marketing SIZZLE with our data-driven, results-oriented marketing strategies.  Sign up for our FREE newsletter, get our FREE guide to creating an awesome website, or contact us for more information on hiring us.
Hausman and Associates, the publisher of MKT Maven, is a full-service marketing agency operating at the intersection of marketing and digital media. Check out our full range of services.