Why the interest in millennial consumers? Because, according to the post in the Hispanic marketing blog, millennials make up 21% of consumer spending and probably influence a whole lot more than that.
And, their influence is increasing. According to a recent report by the Boston Consulting Group (BCG), Millennials already outnumber baby boomers in the US — 79 to 76 million. As baby boomers inevitably decrease in number and spending power, Millennials, ages 16-34, stand ready to absorb their spending. Below, you see how millennials differ in terms of their social media choices, especially the platforms they like. Not listed is TikTok, which is probably the #1 platform among millennials and their younger cousins, Gen Z.
But, do Millennials spend money in the same ways as their parents? While we know relatively little about their spending, what we do know says, "NO!", their spending is VERY different.
While much is made of millennials' use of technology, especially social networks, their media consumption habits, and their unique work style, businesses tend to be dismissive of millennials shopping and consumption behaviors. Yet millennials have unique attitudes and behaviors related to shopping and consumption according to BCG. These differences include:
I want it now – millennials want short lines, efficient order and delivery processes, and mobile alternatives. They care less about friendly and more about fast service. They flock to Apple because they can checkout with most associates from their iPads and they love online shopping — even for groceries.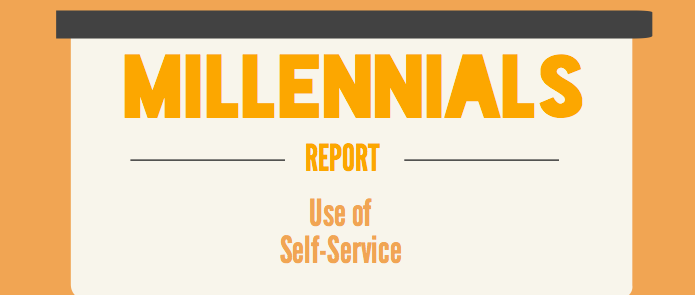 I trust my friends – Millennials are less influenced by your flashy commercials, even when you use rap stars as spokespeople. They know you're selling them something. They follow their friends, both in terms of brands and trends. Social media, especially earned media is critical for your success with millennials.
Millennials aren't all the same any more than any other demographic group. In fact, BCG research identifies 6 distinct segments. Brands need strategies to capitalize on these unique segments.
Coupon usage – millennials require higher coupon value before they'll buy and they use coupons heavily in creating shopping lists. Millennials download coupons and use store apps more heavily than non-millennials and Hispanic millennials are more interested in downloading coupons.
Sharing economy – millennials drive the sharing economy built on borrowing what they need rather than owning it. Sure, like most of us they borrow movies, but also bikes. Millennials are renters, not homeowners, reflecting a major shift from their parents and grandparents. Millennials rent cars by the hour for trips not possible using public transportation and eschew car ownership. Anything they can find to rent is preferred to buying, and they're happy to rent out things they own, creating a market for Airbnb and other elements of the sharing economy.
Marketing to millennials
So, what do these insights mean in terms of marketing to millennials?
Marketing to millennials means understanding how they are fundamentally different from their older peers — and recognizing that their technological prowess isn't the only or even most significant difference.
Marketing to millennials means understanding that traditional advertising is ineffective. Think earned social media, product placements in movies, music videos, and fan magazines, and other types of media that fit naturally into their world while not being disruptive.
Marketing to millennials requires efficiencies and giving them purchase options. For instance, millennials like to visit the store then order online. While this drives companies like Best Buy crazy when they spend time (which is money) demoing a product only to have the consumer go home and order it online from the cheapest retailer. Of course, the solution is for companies to do a better job integrating their offline retail business with online retail options.
Marketing to millennials must take advantage of their willingness to rent rather than buy products.
Creating more retail apps in your efforts to market to millennials is not a great solution. Millennials already have too many apps on their phones. Instead, create an app using gamification to engage millennials, not just sell to them.
Sites like Foursquare and Yelp succeed by encouraging social interaction, so your efforts at marketing to millennials should follow their lead. Especially important is creating conduits for millennials to interact with their existing social networks as they're only going to take advice from these connections.
Marketing tips to help support business growth?
We welcome the opportunity to show you how we can make your marketing SIZZLE with our data-driven, results-oriented marketing strategies.  Sign up for our FREE newsletter, get our FREE guide to creating an awesome website, or contact us for more information on hiring us.
Hausman and Associates, the publisher of MKT Maven, is a full-service marketing agency operating at the intersection of marketing and digital media. Check out our full range of services.