Every year sees the march of technological advancements that impact the opportunities for marketers to reach and convert consumers. Adapting to these rapid changes means your brand can compete with others or even jump ahead of them. But, knowing which marketing tech works for your brand, which tech is worth the investment of resources, and how to integrate new marketing tech into your existing strategy isn't always clear-cut. Today we share some marketing tech for 2023 to help you decide what adaptations you should make to ensure your brand continues to thrive.
The constant disruptions wrought by technological change represent challenges to the status quo. The only thing that's certain about marketing tech is its uncertainty. The savvy marketer follows this changing tech landscape to thrive in 2023 and beyond. So, let's dive into the technology predictions for 2023 that potentially impact the marketing industry as a whole and your strategies.
Marketing tech trends to look forward to in 2023
The marketing industry is highly susceptible to technological evolution. Something that worked perfectly well in years past might leave you in the dust when it comes to surviving today. For instance, the slow transition from traditional marketing to digital is picking up its pace. According to Forrester, in early 2023, digital marketing spending is expected to increase to $146 billion. This transition, spurred by the ability to target specific consumers as well as monitor key metrics to evaluate and improve performance, makes digital marketing more appealing in many industries. We can also expect a shift from traditional digital methods like paid ads to new SEO trends. As the AI-enabled browsers introduced by Google and Microsoft become mature, your SEO (search engine optimization) efforts must evolve to rank well in an artificial intelligence world.
The development that is bound to have a significant impact on marketing is the Metaverse. If you ever saw the movie, Ready, Player One, you have an idea of what the metaverse will look like. The metaverse creates virtual 3D spaces where savvy marketers can host events, like product launches and trade shows, allow consumers to try on products before buying them online, like clothing, shoes, and accessories, and build more robust experiences. However, this is a new playground for marketers, and this initial excitement may fizzle out, held hostage to a technology that isn't quite ready for prime time. Its execution is proving to be complicated. It requires expensive equipment and uncomfortable hardware, which has led to slow adoption. That said, the Metaverse is in its infancy, and things might turn around.
No-Code is also going to become an essential tool for businesses. According to a Gartner study, by 2025, almost 70% of enterprise apps will use No-Code technology. The No-Code solutions can create workflows, questionnaires, surveys, bots, and more without any code. However, these solutions will have to evolve to create more complex use cases, such as analyzing data or building a partner directory.
Marketing in the era of data privacy
The beginning of 2023 will be marked by significant updates to the California Consumer Privacy Act (CCPA), the US's first comprehensive consumer data privacy law. Since most online companies don't make distinctions between locations, every business must comply with these laws. The EU has similar privacy laws, as well. Other external factors, such as the recessionary economy, the imminent deprecation of third-party cookies by Google (to comply with legislation), and Apple's privacy framework, will also impact the marketing tech ecosystem.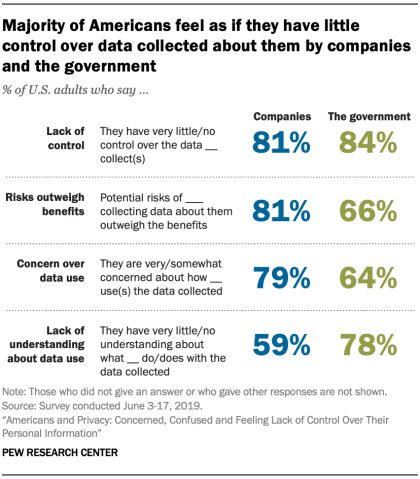 Regarding Google's promise of a cookieless future, we may see that plan delayed to 2025 for revenue continuity. In the meantime, we might see the Privacy Sandbox for Android implemented, because it received less friction and positive reception than the elimination of third-party cookies.
Marketers must change their data collection strategy as the open web becomes more gated in 2023 and global privacy rules make certain actions illegal. For instance, you must allow visitors to opt-in before collecting cookies on your website to comply with EU regulations. The only way to collect zero-party data from the customers is when they voluntarily share it with you. Marketers will have to use website activity, customer profiles, polls, and quizzes to gather this information.
Marketers have to focus on privacy and ensure consumer concerns that their data isn't being shared. Consumers gravitate toward enterprises that focus on privacy and sustainability issues over competing websites. Marketers need to ensure that their efforts focus on comforting consumers that they take privacy seriously.
Marketing channels to focus on or eliminate
Marketing tech changed more in the last three years than in the past 50 years. This is partially attributed to the increase in marketing channels through which brands can promote their products and services. In 2023, the top marketing channels are likely to remain blogs, email marketing, websites, and social media.
Certain marketing channels evolved over time and call for new marketing strategies. One of these channels is celebrity endorsement on social media. We all remember the blunder when Kim Kardashian was accused of "fake chewing" in a promotional video for Beyond Meat. The whole fiasco led to users questioning the authenticity of the endorsement. Research showed that people don't trust celebrity endorsements anymore. Instead, marketers must shift their focus to micro-influencers who lack a large following but have a highly engaged audience. Choosing micro-influencers who can authentically represent your brand means finding ones where the totality of their content fits your target market and the brand image you seek.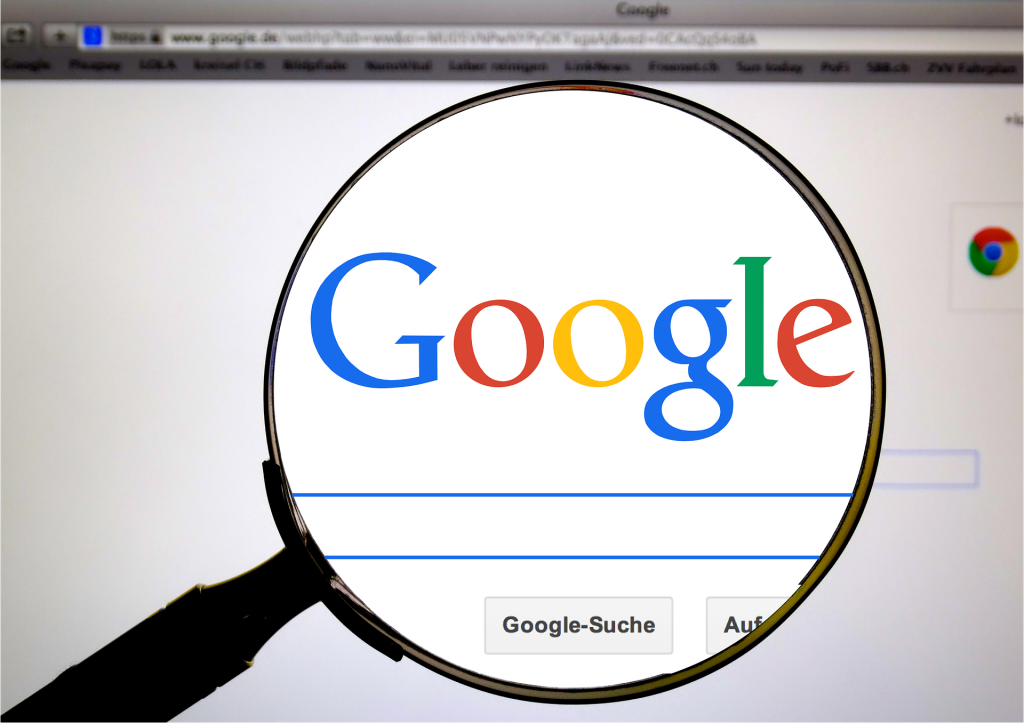 The future of the internet giants—Google and Facebook
In 2023, Google will likely continue to dominate search despite efforts by Microsoft to develop an AI-enabled search engine. According to experts, Google dominates other search engines because it:
Delivers search results faster than competitors due to its architecture, which isn't easy to replicate
Crawls the internet faster to add fresh content so users have more choice when it comes to results
Has a robust algorithm that outperforms competitors to deliver relevant content at the top of search results
Has a lot of brand recognition and brand loyalty because it's everywhere
Today, search is increasingly multi-modal. Google can now handle input and output in text, sound, and images. The impetus for this move from Google comes from the rise of social media platforms that evolved user expectations into the direction of visual interaction with the content.
But what does this mean for marketers?
Marketers need to focus their attention on two aspects.
The first is to offer content that ranks well with the Google algorithm since 84% of searches occur through this search engine in 2022. The modern consumer asks questions of all kinds to stay informed and make the right decision. While promoting the products or services, markets must also answer these questions.
The second priority is image optimization. Marketers need to publish photo content strategically to rank higher in image-rich search results. This is especially important for eCommerce businesses.
The future of Facebook isn't so favorable.
In 2023, experts expect that Facebook will become another app in the portfolio. Even the parent company, Meta, began shifting its focus from Facebook to Meta's Horizon products. The reason for this is the decline in Facebook's popularity, especially among younger users. With a half-decade of scandals, it is no longer considered a good brand. However, one cannot deny the massive amount of revenue it brings.
Facebook continues as an attractive tool for marketers and Instagram (owned by Meta) is still very popular. Updates such as Reels in Groups, Facebook Event Sharing through Instagram, and expanded Group profiles will determine the platform's growth in 2023.
What's next for TikTok?
TikTok is expected to grow in 2023. However, we're likely to see a downtick in the time spent on TikTok for the average US adult user, from 40 minutes per day in 2021 to 37.1 minutes in 2023. The reduction in the average time spent comes from new TikTok users whose casual usage offsets the heavy engagement from established users and concerns over privacy. Some governments and companies already ban TikTok from owned devices and that ban is likely to spread.
However, another factor that might impact the growth of TikTok in 2023 is its ability to demonstrate that it runs independently of the Chinese government and doesn't have any affiliation with the CCP. TikTok has a contract with Oracle for storing US users' data to isolate that data from Chinese government scrutiny. But, if international relationships deteriorate further, TikTok will face greater problems.
Another change we can expect from TikTok is the heavy promotion of live-stream shopping in other countries. Since mid-roll advertising isn't possible for short videos yet, creators need another monetization option from TikTok.
Conclusion
Only a few marketing tech trends last forever. The reality is that most of them come and go at a rapid pace. As marketers, we need to adapt and evolve our marketing playbook to stay ahead of the curve and ensure that our strategies remain effective given the marketing tech trends likely evolving in 2023. A strategy that worked in 2022 won't necessarily work in 2023. That's why we need to prepare and constant change is the norm. So take stock of the trends you can leverage and the ones you have to leave behind.
Need marketing help to support business growth?
We welcome the opportunity to show you how we can make your marketing SIZZLE with our data-driven, results-oriented marketing strategies.  Sign up for our FREE newsletter, get our FREE guide to creating an awesome website, or contact us for more information on hiring us.
Hausman and Associates, the publisher of MKT Maven, is a full-service marketing agency operating at the intersection of marketing and digital media. Check out our full range of services.