There's no denying the last 2 years were extremely difficult times for both individuals and corporations. After surviving the pandemic due, in part, to government subsidies and loans to help companies pay employees, which turned into grants, inflation, supply chain problems, and the high cost of borrowing now threaten your business's financial security.  Is your marketing strategy able to keep your business thriving in a bad economy? If you fear surviving, let alone thriving in a bad economy isn't possible, read on for some lessons brought to you by firms that survived in prior economic downturns.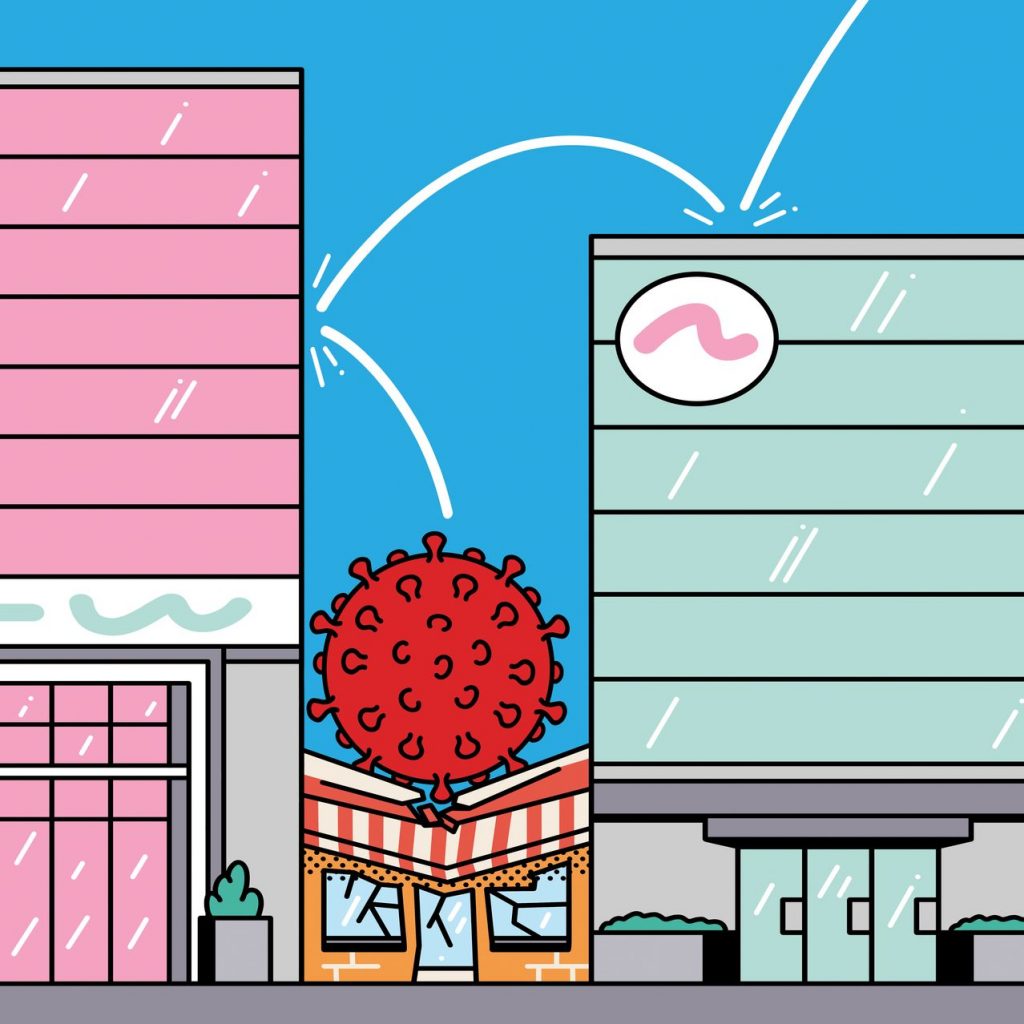 Thriving in a bad economy
Surviving in a bad economy isn't easy, let alone thriving in one. A common refrain for thriving in a bad economy is to cut costs, however, when done indiscriminately, this amounts to cutting off your nose to spite your face. In fact, data from prior economic downturns, including the depression, suggest that the opposite tactic actually supports the growth of businesses in poor economic times. Today, we'll draw a lesson from these companies.
Of course, some industries are simply better positioned to thrive in a bad economy due to the nature of the products they make and sell. For instance, home improvement stores do really well in a bad economy because homeowners must make do with the housing they have rather than trade up for a living space that better suits their needs. Plus, hiring high-priced contractors isn't always possible in a bad economy. Examples of other businesses thriving in a bad economy are:
Grocery stores as consumers forgo more expensive restaurant meals. Farmers and food companies might take notice of how consumers switch to lower-priced alternatives such as more potatoes and rice and fewer processed foods and meal kits.
Healthcare survives in a bad economy because taking care of your health isn't an option for most consumers. However, gym memberships might face some challenges as consumers switch to online trainers and working out at home or on local trails.
Discount stores, such as Walmart and Target, as well as Dollar Stores.
Car repair for the same reason as home improvement stores.
Real estate agents and property stagers to help customers who need fast cash sell their property.
Education in terms of both accredited institutions and trainers since workers facing unemployment may decide a bad economy represents a great time to gain new skills to make them more employable.
Digital marketing, which we'll discuss in more detail below.
Businesses that show thriving in a bad economy is possible
Lesson 1. No one ever shrank to greatness
This lesson comes from Tom Peters of In Search of Excellence fame and it bucks conventional wisdom regarding cost-cutting in a poor economy. Instead of cutting costs during the Great Depression, for instance, Kellogg increased its advertising budget and invested in its people to come out of the Depression in a commanding position. Advertising when other firms were cutting back meant Kellogg ended with a greater market share that translated into higher sales volume and greater profits. Similarly, they reduced work days to 30 hours and increased pay, resulting in productivity gains that made it look more like workers worked the entire 40 hours at a lower total cost.
Instead of cutting costs in traditional ways, such as gutting your advertising, cut waste. If you have layers of management, consider whether the managers make a positive difference or represent useless blot that makes it harder for your business to pivot. Adopting the principles of lean and agile overcome this problem; making your business function more efficiently and cutting costs.
Also, focus on those functions that deliver the highest return on investment. For instance, switching from traditional advertising to digital marketing produces a higher ROI so you earn more with less, as you can see below.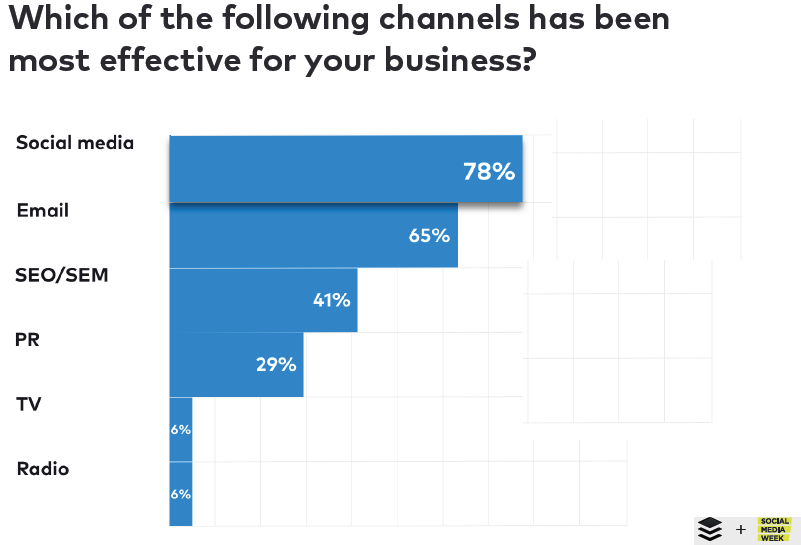 Lesson 2. Stay customer focused
Firms lost sight of their customers in the period before the last recession when they had little appreciation for their customers and their needs. I can't vouch for what the leaders of top companies were doing, but the message reaching middle managers, who operate where the rubber meets the road, was that numbers matter, not customers. For instance, I stop letting Walmart folks guest lecture in my classes because they said they did all their buying based on the numbers, ie. prior sales volume. And the numbers that mattered were ROI-oriented and focused on creating shareholder wealth rather than meeting customer needs. In fact, many thought I was crazy (and told me so frequently) because I preached a customer focus.
Today, many corporations lament their focus on shareholder wealth over customers. Jack Welsh, former Chairman of GE, recently stated that an overemphasis on metrics assessing short-term shareholder wealth by saying:
On the face of it, shareholder value is the dumbest idea in the world
You must make a customer focus needs an integral part of your marketing strategy. Customer focus means going beyond measuring how customers spend their money to understanding WHY they spend their money. With lots of competitors out there making lots of products and vying for customers' dollars, increasing share of wallet goes not to companies who provide the greatest shareholder wealth but to companies whose values mirror those of their customers
While it might seem complex to understand what customers value, it's really simple. Customers value family, they value the environment, customers value integrity, customers value honesty, customers value sincerity, customers value innovativeness, ingenuity,  and creativity, and customers value companies who give back to their communities. The result of this customer focus is higher ROIs, as you can see below.
Lesson 3. The nature of competition changed
Porter's Five Forces Model of competition was developed before the economic crisis, but the economic crisis reinforced the plethora of competitors faced by companies.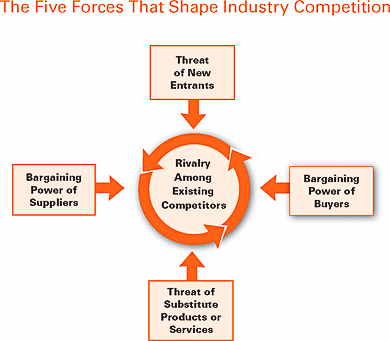 The economic crisis heightened competition from other countries that are virtually unscathed by the economic meltdown. As a Pittsburgh native, I'm familiar with what happens when a company puts off expensive innovation. The steel industry that build Pittsburgh and surrounding communities disappeared when faced with competition from more efficient steel plants in Japan with their blast furnaces that were too costly as energy costs rose and were less efficient. I know there were contributing factors, such as unions and dumping but the failure to replace old equipment with more efficient equipment contributed to their failure.
The economic crisis also emphasized the need for competitive advantage. Competitive advantage was always important, but in the current economic climate, where competitors are cutting marketing expenses and R&D, the opportunity to capture competitive advantage is alluring. That's especially true in this economic crisis. Firms cutting expenses too carelessly are leaving themselves open to attack and weakening their chances of recovery when the economy turns around. A marketing strategy should focus on leverage rather than reduction.
Instead, focus on your core business and seek to acquire competitors who make the wrong choices so they're not thriving in a bad economy. This was the lesson from Priceline when faced with the twin challenges of the dot com failures and the 9/11 fear of travel. They bought up companies in ancillary businesses such as OpenTable, which arranges table reservations at restaurants. They also retrenched in travel and dropped businesses outside this sector.
Lesson 4. Don't lose your employees
Another bad area to cut costs is among employees. Losing valuable talent at this stage, when they are relatively inexpensive, is both costly today in terms of limiting your ability to implement a successful marketing strategy, and in the future when you'll pay a lot more to attract talent away from competitors. Settling for mediocre employees means you're not achieving optimal customer service (lowing customer satisfaction and brand image), you're not creating innovative products and ideas, and you're not building, but demolishing.
Lesson 5. Play the long game
Unless you operate a Halloween pop-up store, you're in business for the long haul so you shouldn't focus on maximizing current profits to the detriment of future profits. Learn the lesson from Amazon when faced with the failure of almost every other dot com in the late 1990s. Amazon survived despite losing a significant amount of its market cap because it'd invested in assets that would pay dividends that got bigger as it grew larger. I remember teaching one of the first digital marketing classes in the US in 1999. At a shareholder's meeting, Amazon execs told the public that they wouldn't show a profit that year and, moreover, didn't anticipate showing a profit for 5 years. That's because they were gobbling up warehouses and related assets as fast as they made money. These assets paid off once Amazon's sales volume grew because it could deliver products to customers quickly and at a lower cost than its competition with its own warehouses located near customer hubs. Competitors were struggling in a world where customers expected free shipping with higher costs to use 3PL (3rd party providers) that were much more expensive and less efficient than the Amazon facilities.
Conclusion
I know what you're saying, how am I supposed to implement these suggestions?  My sales are down; I can't borrow money with the tight credit marketing, IPOs are an extremely bad idea in this economy, so where does the money come from to do what you're suggesting?
1. Are you truly lean? You can save a lot of money in most organizations, even ones that think they're running lean by reviewing your processes to streamline them. Look at your mission and cut out anything that doesn't mesh with your mission statement. Reevaluate your long-term strategy and cut things that don't get you where you want to be in 5 years.  Reduce perks for upper management and instead make them performance-based.
2. Borrow from employees. They have a vested interest in the success of your business. Instead of raises, give them profit sharing (serious profit sharing, not a token at the end) and tie shares to performance, not seniority.
3. Work with suppliers to reduce costs through supply chain strategies such as single-sourcing, logistic efficiency, economic order quantities, etc.
Need marketing help to support business growth?
We welcome the opportunity to show you how we can make your marketing SIZZLE with our data-driven, results-oriented marketing strategies.  Sign up for our FREE newsletter, get our FREE guide to creating an awesome website, or contact us for more information on hiring us.
Hausman and Associates, the publisher of MKT Maven, is a full-service marketing agency operating at the intersection of marketing and digital media. Check out our full range of services.