Starting a new business is no easy task. There are so many things to think about – from product development and branding to sales and marketing. When it comes to marketing, you can implement several different strategies, depending on your budget and goals. The following blog discusses some of the most effective and low-cost marketing strategies that every startup should implement in order to give themselves the best chance of success!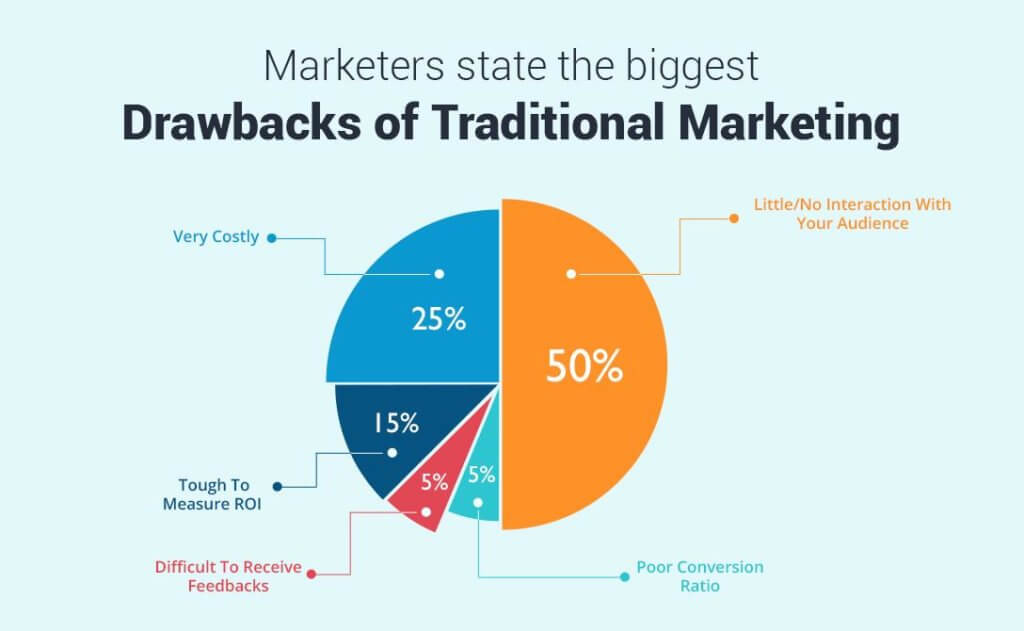 Why digital marketing?
As you can see in the image above, traditional marketing, ie. broadcast TV, radio, newspaper, and magazine, suffer many difficulties and face high costs. Although not representative, Super Bowl ads last year were as much as $6 million for a 30-second commercial.
In contrast, digital advertising offers a cost-effective option because it provides:
options for targeted advertising so you reach just your target market(s)
advertising that costs hundreds of dollars not millions of dollars
higher ROI. For instance, most marketers report an ROI of 5 to 1, hence $5 for every dollar spent. Email marketing offers as much as $36 for every dollar spent. In contrast, traditional marketing produces an average ROI of only $.09 for every dollar spent.
the community building available through digital marketing allows companies to gain loyal customers, gain referrals to get new customers, and spread their message to new markets
you can easily measure your performance in digital marketing, which allows you to learn and optimize over time.
For a startup with limited resources, the benefits of digital marketing make it a perfect marketing strategy for your startup business.
Digital marketing strategy for your startup
Of course, a digital marketing strategy won't show improvements in your revenue overnight, with the exception of advertising. Yet, give it six months or so and you'll see a marked improvement in your performance, if implemented correctly. In part, this lag is due to the nature of consumer decision-making, which runs through a process called the sales (or marketing) funnel before you convert consumers. If you're new to the industry, you must start at the very beginning of the funnel (see below) to achieve sales.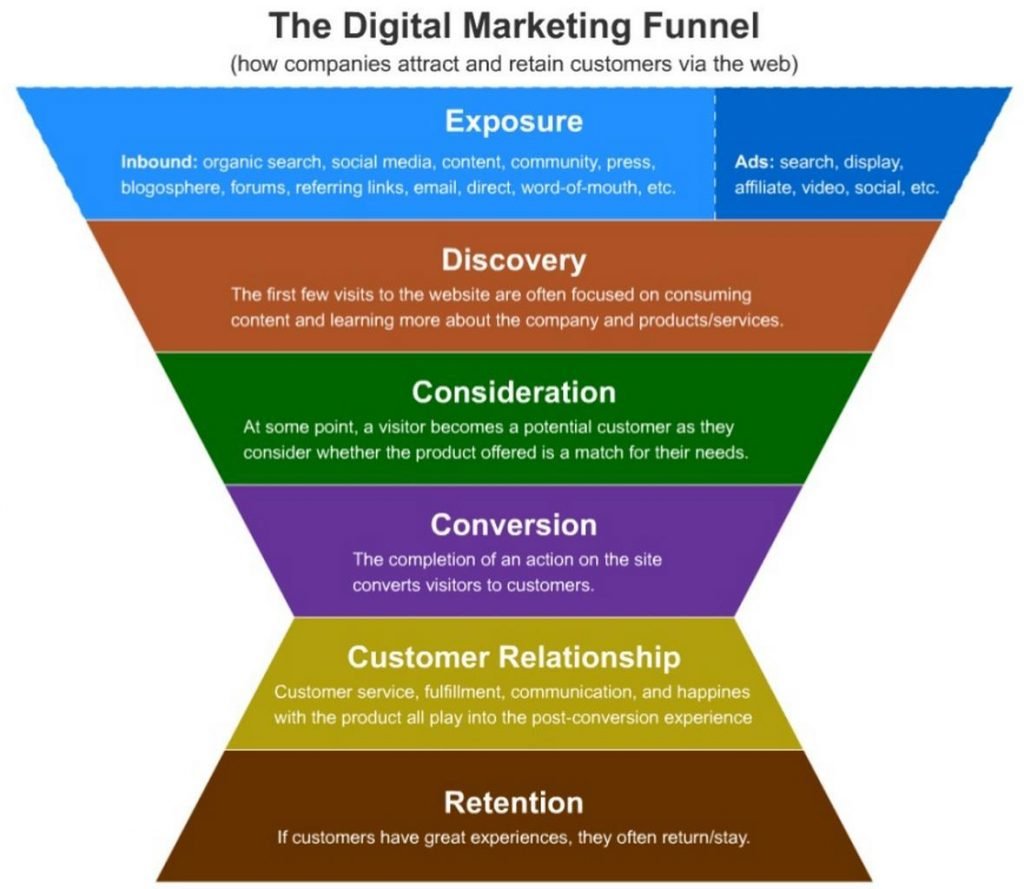 As you can see in the image, you must employ the appropriate digital marketing tactics for each stage of the funnel. Let's start at the top and work our way down to highlight how to use various aspects of digital marketing strategy for your startup.
Awareness stage
Although this image refers to the awareness stage as the exposure stage and discovery stage, we're talking about the same thing. At this stage, a host of organic digital marketing strategies (free marketing) and advertising (paid marketing). Among these are:
Social media
SEO
Content marketing
Influencer marketing and UGC (user-generated content)
Advertising
1. Social media
In social media, we talk about 3 tactics: owned social media (your platforms), paid social media (your social ads), and earned social media (mentions and engagement – we'll save this for a little later).
Setting up platforms on social media where your target market hangs out is only the first step in owned social media. For success, you must post interesting, entertaining, or informative content (valuable content) on a consistent basis. That means you only create 1 or 2 profiles as a startup so you can post valuable content on the proscribed schedule, see below.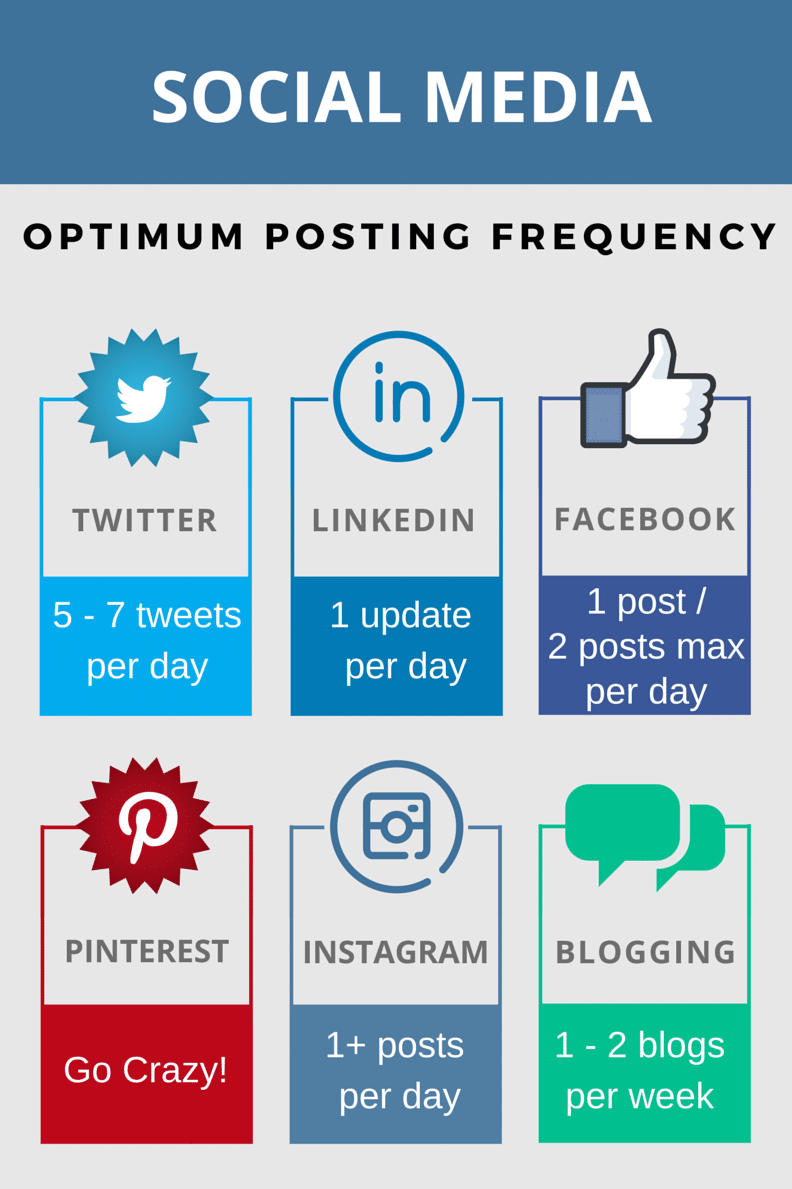 Some types of content shared makes a bigger splash, such as sharing your values and how you express commitment to them, such as showing your team volunteering at a local food bank. Regardless of what you share, your content must not contain promotion after promotion (use the 80/20 rule here to only promote 20% of the time — at most) and must show some personality. Social media isn't a press release or an ad so informality is the rule.
With paid social media, go a little heavier into advertising and include a call to action (CTA) but consider native advertising where your ads fit with the general tone of the social media you use. The biggest bang comes when you target your ideal customer(s) so you don't waste your budget and adapt messaging for that market.
Earned social media is the best value because it provides the most benefit to your startup. When users share positive posts about your brand, they spread your message to their community. Since their community often shares similar traits (interests, values, etc), a large proportion of their community represents your target market. When users share your message, their community also trusts their opinion more than they trust your brand, especially for a startup without an extensive reputation.
2. SEO
SEO stands for search engine optimization and showing up near the top of a search engine results page (SERPs) means you drive more traffic to your website, as you can see below.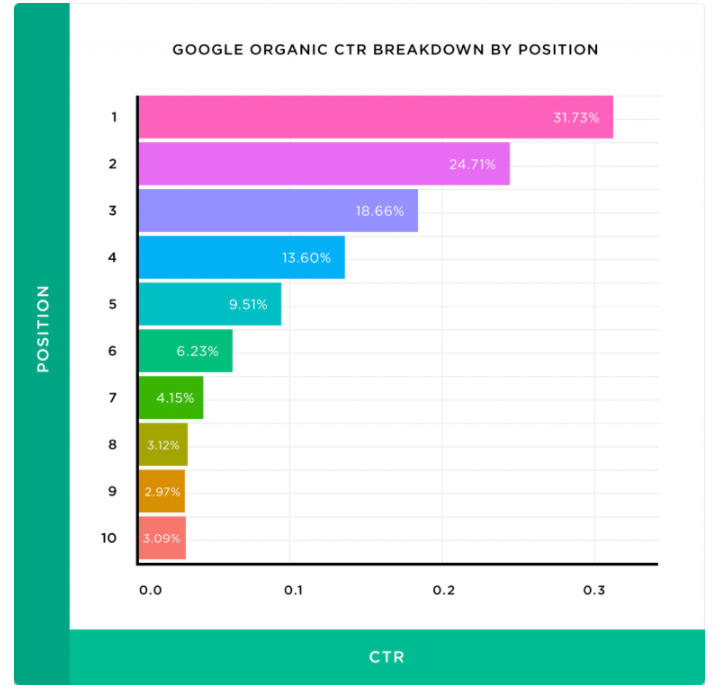 The more users who visit your website, the more opportunities you have to sell them. Alternatively, SEO drives traffic to your physical store through both your website and directly More about optimizing your physical store below.
Once you drop to the second or subsequent pages, your traffic goes to nearly 0 clicks for what's called organic search.
Just like social media, it takes time to improve your SEO. Above all, posting content on a consistent basis has the biggest impact on your SEO. Here are some other things to consider to improve SEO:
Content marketing, which we'll discuss below.
Backlinks from sites with high domain authority, meaning search engines already trust them
Keywords that match user intent as reflected by their query
Mobile-friendliness
Providing a great user experience
3. Content Marketing
Content marketing is creating and sharing information that educates, entertains, or inspires your target audience. It can be in the form of blog posts, e-books, infographics, videos, etc. The main aim of content marketing is to attract and retain customers by creating valuable content. Great content also attracts backlinks from related sites, providing a double benefit.
A digital marketing strategy for your startup must contain a content marketing strategy because content helps you build trust and credibility with your audience. When you provide informative and helpful content, your audience starts to see you as an expert in your field and is more likely to choose you over the competition (see below).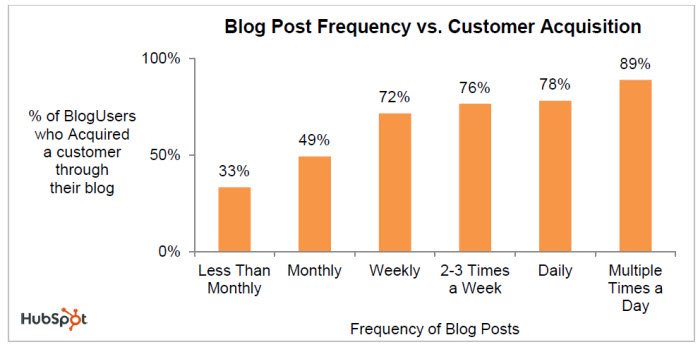 Successful content marketing requires not only great content but includes links to other high-value sites just like a research paper includes references. You also need to effectively include your keywords (usually long-tail in the era of voice search) without keyword stuffing. Even content posted on social platforms counts as it sends traffic to your website content and achieving high engagement on social platforms improves your SEO.
4. Influencer marketing and UGC
As mentioned, content shared or created by users has more influence over users than the content you create. Other users are seen as more trustworthy. They are also embedded in their community so they tend to share and create content that resonates better with that community.
You can use influencer marketing, which involves actively seeking users and incentivizing them to create content related to your brand. Influencers don't come cheap, however, and top influencers make tens of millions of dollars a year for their efforts. Micro-celebrities may fit your budget better and might even post content in exchange for a backlink or some free product.
UGC comes when users create content or share your content for free. You can stimulate UGC by holding contests where a random drawing, a community vote, or other criteria are used to award a prize to winners who create content related to your brand.
5. Advertising
Advertising on social or search is a great tactic at this stage as the tactic allows you to selectively reach your target market, making your ads more relevant and less expensive than other forms of advertising.
Consideration stage
Now users know about your product and seek additional information, need an incentive to buy, or simply need to hear about your brand when they're making the purchase decision. Here are some digital marketing strategies for your startup at this stage.
1. Email Marketing
Email marketing is a great way to reach out to potential customers and promote your product or service because it offers the highest conversion rate of any digital marketing strategy. You can use email marketing to send out newsletters, special offers, and other promotional material. It's essential to ensure that your email list is up-to-date and that you only send emails to people who have opted in to receive them. Otherwise, you run the risk of spamming people and damaging your reputation, even incurring financial penalties in some countries.
If you don't have an email list yet, start building one now! Include an opt-in form on your website, your social platforms, and at events (whether physical or virtual) and offer something valuable in exchange for people's contact information (such as a free e-book or white paper). Then, start sending out regular emails with helpful information, special offers, and links to your latest blog posts.
2. Remarketing
Remarketing is a tactic that involves selectively reaching out to users who visited your website before with ads on social platforms. Because these users already expressed an interest by visiting your website, conversion rates are much higher.
3. Prior tactics
Most tactics used in the awareness stage also work as users often need reminders. So, continue to focus on these tactics.
Decision stage
At this stage in the process, your storefront becomes most important, whether that's an e-commerce platform or a physical store.
E-commerce
If you sell online, either as a primary or secondary source of revenue, providing a great experience is key. You need an e-commerce platform such as WooCommerce to help set up your storefront with product information and images. WooCommerce also provides standard e-commerce tools such as shopping carts and checkouts. You also need to arrange for accepting credit cards (and PayPal or even crypto), which also means providing enhanced security for your site so consumers feel safe shopping there.
Physical store
If you run a physical store, consider the atmospherics of the store. Atmospherics refers to the look, feel, smell, and touch provided by the store. Think about how you display your products, the lighting (both inside and outside), traffic flow through your store and into the location, colors and design elements, and more.
Think about the smell of your store both inside and out. Guerilla marketing uses creative and often unexpected tactics to generate buzz and attention for your brand. It's a great way to get people talking about your company, especially if you don't have a large marketing budget. Guerilla marketing can take many different forms, from handing out free samples on the street to setting up an interactive display in a busy public area.
If you want to try air marketing, think about what would most likely grab people's attention and get them talking about your brand. Then, come up with a creative way to execute that idea. For instance, Burger King pushes the scent of grilling meat into the environment surrounding the store. This sets of signals in the brain telling people they're hungry and prompting them for a visit.
Post-consumption
Your job isn't over once you make the sale. You need repeat customers to make your business viable in the long run. A new customer is 5 times more expensive than retaining an existing one.
That means providing superior customer service and addressing customer issues quickly, thoroughly, and transparently.
Conclusion
In conclusion, these are just some marketing strategies for your startup to build your business success. Of course, there are many other strategies out there, and you may need to experiment to find what works best for your business. The important thing is to get started and keep trying new things!
Need marketing help to support business growth?
We welcome the opportunity to show you how we can make your marketing SIZZLE with our data-driven, results-oriented marketing strategies.  Sign up for our FREE newsletter, get our FREE guide to creating an awesome website, or contact us for more information on hiring us.
Hausman and Associates, the publisher of MKT Maven, is a full-service marketing agency operating at the intersection of marketing and digital media. Check out our full range of services.