In order to continue their vital job, charitable organizations require financial contributions and support from members of the general public. They also need to reach those who need their services to reach their service goals. It is crucial for charitable organizations to successfully spread the news about their causes and make their voices heard if they hope to garner support of this kind. Thus, marketing a charity is still marketing and uses many of the same techniques common in marketing for-profit businesses. The following is a list of the top five methods that charitable giving organizations may utilize to spread their message along with some specific advice, especially for non-profits.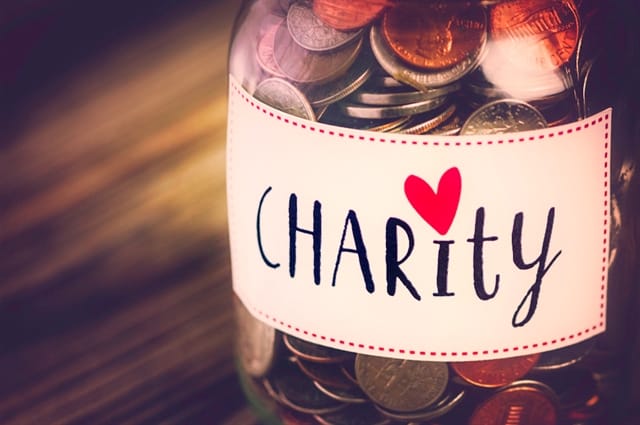 Marketing a charity
Charitable organizations require funds to achieve their social goals and, in a world where there are so many charities, often with similar social impact, it's hard to gain traction without effective marketing campaigns. Yet, with the exception of some of the larger charitable groups, like the United Way and American Cancer Society, they struggle with a sufficient operating budget to effectively market their program. Thus, charitable organizations can't waste a dollar with ineffective marketing. Hence, today's post is designed to help your charitable organization use your scarce marketing dollars to its best effect.
The difference between marketing a charity and a for-profit business is more in the approaches that work versus the tactics used to promote the business.
The use of social media
The use of social media platforms such as Facebook, Twitter, and Instagram makes it possible for charitable organizations to reach a broad and varied audience in a rapid and simple manner for a very low cost. Even though organic reach on Facebook and Instagram declined over time, the amount of engagement charities achieve helps them appear with more frequency in the newsfeeds of their followers. Starting a Facebook Group and using Instagram stories to share about your organization are valuable tools for charitable organizations. Also, think about using Facebook Messenger to reach individual donors to enhance your relationship with them.
Charities have the ability to communicate with their supporters and bring attention to their cause by providing updates, stories, and calls to action on their websites. It is essential to maintain a regular posting schedule on social media and to promptly respond to users' comments and direct messages to encourage engagement. Asking questions, using polls, and other tools that specifically encourage engagement are also great tools for building your social media presence.
Email marketing
Creating an email list of supporters and sending them frequent newsletters is an efficient approach to keep supporters informed and involved with your campaign. However, unlike snail mail campaigns, you can't reach out to potential donors using purchased or shared lists. New regulations in the US and EU (plus the UK) require that subscribers to your email must specifically opt-in to receive communication from your organization.
In the charity's newsletters, updates on the organization's activities, anecdotes about the individuals the charity helps, and calls to action are potential elements to include. Using interesting subject lines (and including emojis) is a great way to get your messages opened.
It is essential to divide the email list into multiple categories based on the interests of the various subsets of supporters and to personalize the material accordingly to achieve the best results.
Press releases and outreach to the media
Communicating with local as well as national media sources can assist a charitable organization in obtaining publicity in the media, including newspapers, television, and radio. If the organization has a particularly captivating narrative or message, this strategy may be highly successful in raising money. Consider ways to make your efforts more newsworthy, such as inviting dignitaries to your events or asking media personalities to chair a committee.
It is essential to draft a press release that is both clear and succinct, and it is essential to follow up with journalists in order to guarantee that the story gets coverage. Developing a relationship with the media is essential, as well.
Events and fundraisers
The organization of events and fundraisers are often the backbone of any charitable campaign for their ability to generate both visibility and financial support for a charitable organization. These activities might range from anything as simple as a bake sale to something as elaborate as a gala banquet. It is essential to make certain that the event is well-planned, that it is publicized to the appropriate audience, and that it is executed without a hitch.
Collaborating with other organizations
A charity's message may be amplified and spread to a larger audience if it works in conjunction with other organizations, such as other charitable organizations, corporations, or community groups. It is essential to make thoughtful choices about the partners with whom one collaborates on the development of a coherent and successful campaign. These partners should also have similar beliefs and objectives.
Charities have a better chance of efficiently getting their message out there and being heard if they employ a combination of these several techniques. It is essential to think creatively and be open to trying new things since the strategies that are most effective for various organizations and causes may vary. Charities are able to get the support they need to create a good change in the world if they are able to successfully and consistently communicate the message they wish to convey.
Need marketing help to support business growth?
We welcome the opportunity to show you how we can make your marketing SIZZLE with our data-driven, results-oriented marketing strategies.  Sign up for our FREE newsletter, get our FREE guide to creating an awesome website, or contact us for more information on hiring us.
Hausman and Associates, the publisher of MKT Maven, is a full-service marketing agency operating at the intersection of marketing and digital media. Check out our full range of services.