With folks still working from home during the pandemic, managing your remote marketing team is more important than ever to achieve success. The pandemic is partly responsible for starting the work from home trend but remote work was already popular in high-cost cities, especially within the tech community where distributed teams were already common.
Managing these remote marketing teams isn't a simple matter of hosting weekly Zoom meetings, as marketing teams must work as a well-oiled machine if you want success to follow. Often, especially in marketing departments, we focus so much on caring for customers (which is really important) that they end up not caring enough for our employees. As an employer and business owner, it's essential that you take care of your employees to run a successful business. Particularly with more teams moving to remote work, the need to remain connected and show you care for your employees grows even stronger.
Whether they work from the office or home, employees are a major factor in your success (or failure). The marketing team is especially important since they embody the expression of your brand and its messaging. While the benefits of taking care of your employees are many, it is easy to lose sight of them when they are not in the company office and are working remotely.
Here are several ways to keep your remote team strong while working remotely. 
1. Remind them that they're valued
You might have heard that remote teams are more productive. This is primarily because remote employees are happier and healthier when they work from home. But if there is another factor that employees who work remotely value the most, it is when the employer shows they're valued.
So, your first tip towards building a solid remote team is reminding them that you care about them and that they are still as much part of the team remotely as they would be in the office. You can send them gifts as small reminders that they are a part of the bigger family. For instance, send employees custom ink pens or mugs they can keep in their workspace. Instead of hosting luncheons or lunch meetings, consider sending a gift card to a meal delivery app so you can enjoy some food while hosting an online meeting. You can even host online happy hours to build comradery and show employees you care about them as people. 
2. Streamline communication
Typically, business leaders managing marketing personnel should stick to an open-door policy at work. Managing your remote marketing team means translating that open-door policy into the virtual world. Therefore, remote work brings with it new struggles and fears that can negatively impact your motivation. For instance, your marketing team might be confused and have questions about the company's direction, their goals, and whether a project is still something they should work on. Addressing these questions thoroughly and quickly both reduces frustration and helps them produce output that's valuable to the organization.
So, it is imperative that you have intense modes of communication in place to make sure all necessary parties communicate effectively. You might want to consider a platform that helps organize and facilitate accessible communication like Slack or another project management tool where the entire team shares information and progress in real-time. Hosting office hours online via Zoom or another meeting app helps manage your remote marketing team by letting team members know a specific time when you can answer their questions or provide feedback on their project. Regardless of the mode of communication you choose, ensure all parties use it appropriately and understand expectations. You should also regularly touch bases with the team to ensure all are on the same page.
3. Ensure everyone understands expectations
Remote work demands every team member to manage their projects. Hence, you should put together a structure and process that everyone will be able to follow. An agile project management system is ideal as it allows every team member to feel empowered to take the responsibility for themselves. While your process should be designed to keep track of everyone's work at a team level, you should tell your employees how they should accomplish their tasks.
Furthermore, ensure all protocols and procedures are appropriately shared. Employees should be given easy access to such guidelines at all times. This also means you should set expectations and deadlines in a coherent and easy-to-understand manner.
4. Review brand messaging regularly
A unique aspect of managing your remote marketing team is that you have various employees who must present a united front to consumers. That means creating a consistent message across multiple channels and developing a singular voice regardless of who creates messaging.
Moreover, your brand's messaging often evolves over time and must evolve consistently. However, it's often challenging to ensure all your remote marketing employees see the evolution the same way when a team works remotely.
A regularly updated style guide is the first step in achieving consistency. A content calendar also helps keep messaging on point across multiple channels. By requiring approval before content posts, you help ensure consistency and avoid potential disasters like the one below (which damaged the brand image when views as sexist by consumers).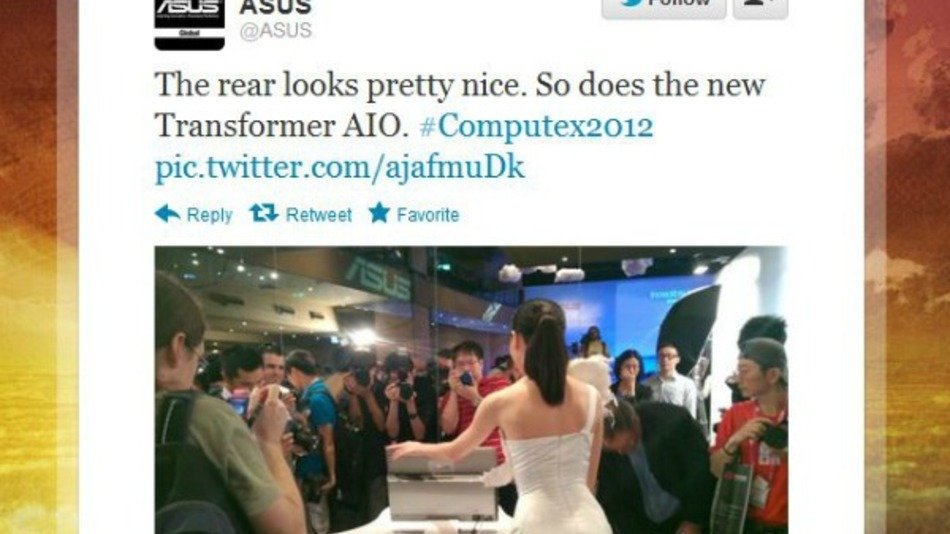 5. Don't bombard them
Do you follow up on a task by email, phone, or text? Do you keep asking your employees if they got your previous message? Abusing digital means can mean a relentless and uncomfortable form of harassment. Like looking over an employee's shoulder, these efforts reduce productivity and damage your relationship with employees. Just because people are working remotely doesn't mean you must check up on them throughout the entire workday. Installing productivity monitors also doesn't work well as employees spend effort trying to circumvent the tracker instead of working. Plus, it tells workers you don't trust them, thus damaging your relationship.
If you want to track performance, use project management tools that allow you to see what employees are working on, what they accomplished, and offer feedback without the damage achieved by bombarding them with queries about their progress.
6. Schedule the occasional in-person (if possible)
Before you work towards formal goals and activities, you should communicate with your employees personally. You should make it clear that you have the team's best interests at heart, and in-person meetings are ideal for achieving this.
The office environment is a crucial part of an employee's ongoing development. Brick-and-mortar workplaces offer several opportunities for team members to share informal feedback, find solutions to problems, build cohesion, and create the social capital that greases the wheels at work. Google finds these informal meetings so critical it mandates conversation pods and nearby refreshment stations to encourage them. It's hard to achieve this in a virtual environment.
If possible, have the team meet in person once a month to review strategies and provide updates in person. Such meetings offer precious time with a remote team. In addition, you can use it to build your team collaboration and generate stronger connections among the group. To put it simply, remind the team of the wonderful company they work for.
7. Inspire
You must put in extra effort to understand your employees' challenges and make yourself accessible to the team. Consider setting a specific time in the day when your team can call or chat with you. Furthermore, offer challenges that are exciting and provide an opportunity for growth.
Going out of the way to establish consistent communication with your remote team maximizes their productivity. Keep the company evolving and growing, and the team will do the same. 
8. Conclusion
The remote working scenario is quite dynamic. An increasing number of business leaders these days work with distributed teams operating from multiple locations. This transition isn't easy, particularly when managing your remote marketing team. However, the more motivated and well-managed your team is, the better benefits they will be able to bring for your company.
Need marketing help to support business growth?
We welcome the opportunity to show you how we can make your marketing SIZZLE with our data-driven, results-oriented marketing strategies.  Sign up for our FREE newsletter, get our FREE guide to creating an awesome website, or contact us for more information on hiring us.
Hausman and Associates, the publisher of MKT Maven, is a full-service marketing agency operating at the intersection of marketing and digital media. Check out our full range of services.