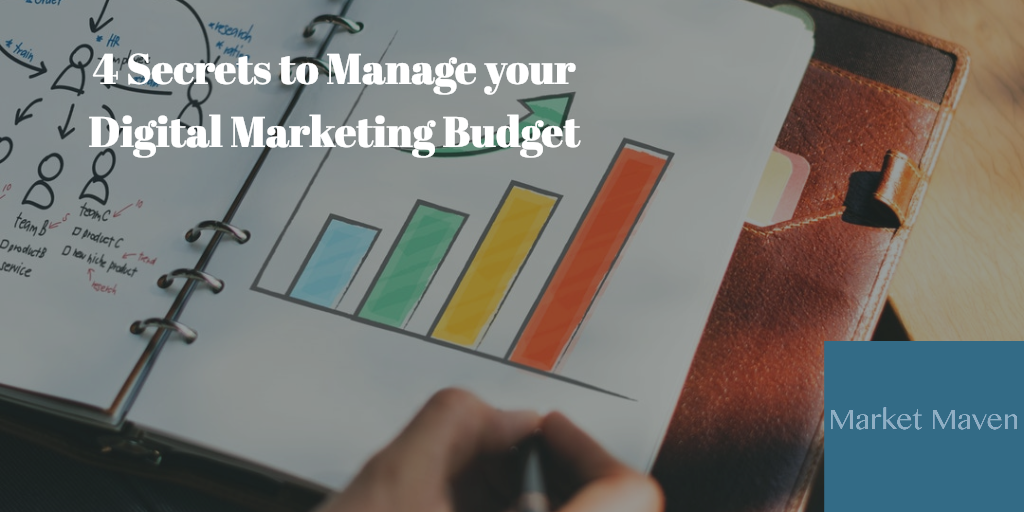 An average UK marketing budget in 2019 was 9.3%, down from 11.4% in late 2018. With the economic hit facing much of the world, marketing budgets face an even greater challenge, with lower business and consumer spending in the first two quarters of the year, which reflects a GDP (gross domestic product) decline at an annualized 30% since 2019 for the US. 2019 levels. Managing your marketing budget, always a tricky task, is much harder this year than in previous years. In this article, we look at ways to manage your marketing budget better against the headwind.
Don't skimp on marketing when cutting costs
It's a natural knee-jerk reaction when you face declining sales to cut into the marketing budget for 2020. While that does make some sense in the short run, the long-term implications of cutting your marketing budget spell disaster. In fact, many of the bankruptcies facing retail businesses in the US come from poor management of shrinking marketing dollars from the 2008-2010 recession and the resistance of brick and mortar retailers to the inevitable reality of e-commerce.
Sure, cutting back on advertising and other marketing efforts (and remember, marketing is A LOT more than advertising) may not have any impact in the next week or month, or even longer. But, during the time you're cutting back, consumers forget about you, customer service requests go unanswered, you shelve new product designs and improvements, and you fall behind your competitors in implementing new marketing strategies and tactics. By the time things get better and a bigger marketing budget is possible, you've lost a lot of ground. Then it requires even more money for advertising to overcome the problems created when money was in short supply. As such, cutting back significantly not only cost likely sales now but damages your brand in the middle and long term resulting in lower sales.
Ensure you're managing your marketing budget effectively and have enough money on hand to fueling your strategy. It's also worth pointing out that even if banks say no to a loan, other funding options exist so you have money to funnel into marketing. So, take a look before deciding about a new lending facility because you don't want to cut back on marketing when money is tight.
Employ digital marketing
The online or digital marketing budget now comprises over 55 percent of the total marketing budget for the typical company. Of course, this varies from industry to industry, but it is a growing part of the whole.
Whether you're offering products to the consumer or business market, digital marketing works for both. Both business-to-customer (B2C) and business-to-business or B2B marketing strategies are geared toward increasing website traffic, qualified leads or prospects, and sales.
Digital ad marketing
The keys to successful ad spending are targeting well to reach the best audience, choosing the right keywords, and crafting ads that motivate action.
It's possible to tweak and reduce overall ad spend by fitting your message to an individual audience. A focused strategy generates far more success at a lower cost than a broad message. Monitoring performance provides insights on changes likely to improve your performance.
One example of digital ad marketing is pay-per-click (PPC) advertising. This digital ad marketing strategy involves advertisers paying commissions to website owners every time a reader or online user clicks on the ad and then makes a purchase. PPC is a cost-effective marketing strategy because it's results-oriented and more targeted than generic ads.
Video marketing
Video marketing is the fastest-growing segment of digital ad budgets, with double-digit increases in both usage and spending between 2016 to now. Using video for other online content needs and using video platforms such as Tik Tok bring traffic to your website and improve your brand image.
Look for ways to use video marketing affordably, including producing reliable ad content in-house or outsourcing to a freelance team with the specialized skills to produce quality videos. With some patience and practice, video editing software like iMovie and SAAS (software-as-a-service) firms reduce the cost of producing high-quality video.
With video marketing, you can gain organic traffic, especially if you apply the right SEO techniques, such as properly utilizing video titles and descriptions. This is important as your video becomes easily available on video platforms like YouTube and TikTok.
Diversifying your video content increases engagement, too. For instance, you can upload explainer videos to show how your products are manufactured. Animation videos capture the younger audience, which is perfect for youth-oriented products.
Social media
Social media, including owned, earned, and paid media, accounts for nearly 12% of the total marketing budget for firms, a  piece of the pie that consistently increases each year. Therefore, social media accounts for a substantial segment in its own right.
Social media marketing involves selecting appropriate social platforms that match your target market(s), crafting a schedule allowing consistent posts to your chosen media, and building engagement with your audience by turning posts into a two-way conversation. Unlike many other marketing efforts, social media takes a significant amount of time before you see a return on your investment. It takes time to build your community and to find the right tone that resonates with your audience.
Use social media as an engagement tool to gather feedback from existing clients. In this way, you can get better insights as to the best marketing tactics to use for your niche, as well as boost your brand reputation and authority.
Again, monitor performance to consolidate efforts onto the social platforms delivering results or reallocate the budget elsewhere to find more fruitful opportunities.
Content marketing
Content is king when it comes to driving traffic to your website and building your social platforms.
This segment of the marketing budget often provides one of the best ROIs per pound spent. Crafting fresh, valuable content on a consistent basis requires careful planning, flawless implementation, and a marketing budget to cover writers, image and infographic creation, editors, and managers to fuel your content efforts.
Publishing content on your platforms and website is only one part of the challenge. Guest posting, involving high-quality content directed at other websites provides the backlinks needed to convince search engines you know what you're talking about. Guest posts also introduce your brand to an entirely new audience.
Website owners accept guest posts as a tool for meeting their own content marketing needs and to bring new insights and perspectives to their website. Some website owners post your content in exchange for sharing that content with your audience while others charge for hosting your content. In rare cases, when you are a recognized authority, a website owner might pay you to post content on their website.
As you go about managing your marketing budget, don't forget the cost of written content – sometimes augmented with in-house video content too – as this is one of the most affordable means to deliver a solid ROI in a reasonable timeframe.
Working with social influencers
Social influencers are quickly replacing celebrity endorsements, especially for the younger Millennials and Gen Z. Influencers taut your product and show customers how to get the most from your products across platforms like YouTube, Tic Toc, and Instagram.
Personalities with a substantial and engaged social following partner with brands to peddle their influence to prospective buyers. Commonly influencers receive compensation for sharing about your brand, although the amount of compensation and form varies greatly based on industry and number of engaged followers. Sometimes influencers receive financial compensation and other times they receive products as compensation.
Each influencer is different, with a separate following that doesn't necessarily overlap with others in the same space. Tailor the offer you make to suit the sensibilities of each influencers specific audience to avoid a generic offer or promotion that's similar across multiple social influencers and social channels. Audiences quickly pick up on your lack of effort, which turns them off and wastes your marketing budget into the bargain.
Managing your marketing budget carefully involves balancing these tactics along with careful monitoring to optimize performance. Similarly, cut back in areas where results are not justified in terms of long-run performance.
Need marketing help to support business growth?
We welcome the opportunity to show you how we can make your marketing SIZZLE with our data-driven, results-oriented marketing strategies.  Sign up for our FREE newsletter, get our FREE guide to creating an awesome website, or contact us for more information on hiring us.
Hausman and Associates, the publisher of MKT Maven, is a full-service marketing agency operating at the intersection of marketing and digital media. Check out our full range of services.