When faced with an uncertain economy and every penny counts, we must carefully manage our budgets if we want an opportunity to survive until the world returns to some semblance of normal in 6-12 months. The slightest increase in revenue or change in your expenses may produce a massive impact on the bottom line. When you are running a business where every penny counts, you must find the best ways to reduce and cut back on your budget appropriately while eking out as much revenue as possible.
Manage your budget
Increase revenue
While it may seem impossible to increase (or even maintain) your revenue with all the changes facing your business today, you can manage that with a little creativity and careful planning. Today, we'll discuss some ways to increase revenue despite all the challenges you face.
Create or improve online buying options
Maybe you never considered taking your business online or maybe you only operated a small, informational website. Well, as the pandemic clearly pointed out, that's not enough. Instead, you must transition or create a website capable of meeting customer needs.
Sure, your physical business might be illegal as a nonessential business, you can still meet customer needs by offering curbside pickup, delivery, or creating an e-commerce portal for customers who want to make a purchase from you during the pandemic.
Many businesses who never imagined themselves as virtual businesses added new virtual options, pivoting their businesses relatively quickly. You should always develop contingency plans that allow you to quickly implement new strategies and tactics because you already thought through what changes you needed to make to pivot.
Consider related products
So, maybe you can't pivot to a virtual business. In Virginia, we have a thriving industry in wineries, breweries, and distilleries. Unfortunately, Virginia liquor laws don't allow businesses to sell virtually or provide curbside pickup, etc. Faced with this challenge, some breweries transitioned to selling related products they could make and sell virtually, like hand sanitizer, which was in high demand, low supply, and something they could do with their existing equipment for making alcohol and bottling.
It was an opportunity made in heaven as these businesses flourished.
Improve lead nurturing
Sometimes you don't need to bring in new prospects, you need to do a better job of moving your existing visitors down their customer journey to increase the percentage of visitors who make a purchase. Take a look at the following to see how a relatively small increase in your success nurturing visitors translates into a big bump in revenue. A 1% increase in efficiency in driving visitors down the funnel, generates a 50% increase in inquiries or a similar increase in sales.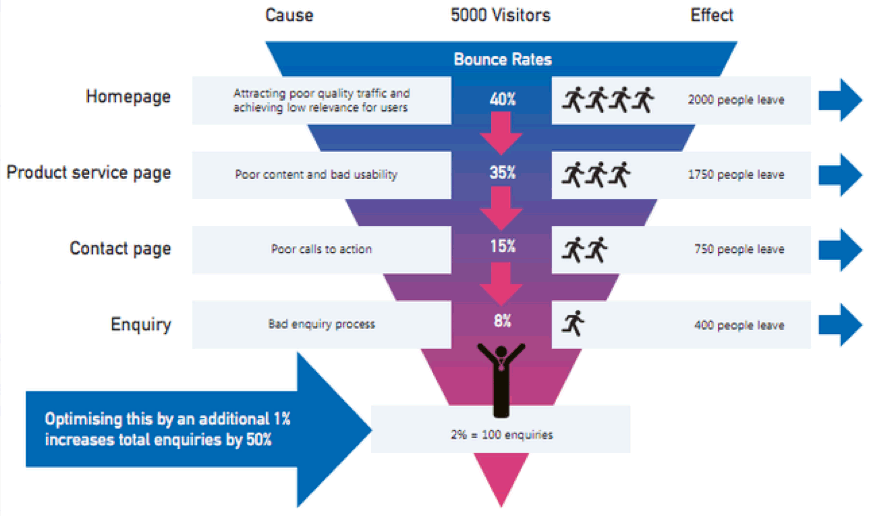 Reduce expenses
An alternative strategy to use by itself or in conjunction with efforts to increase revenue is to decrease your expenses since both strategies work to manage your budget and improve your bottom line. So, how do you reduce expenses without crippling the future growth of your business — after all, you want to still be a viable business when all this mess is behind us.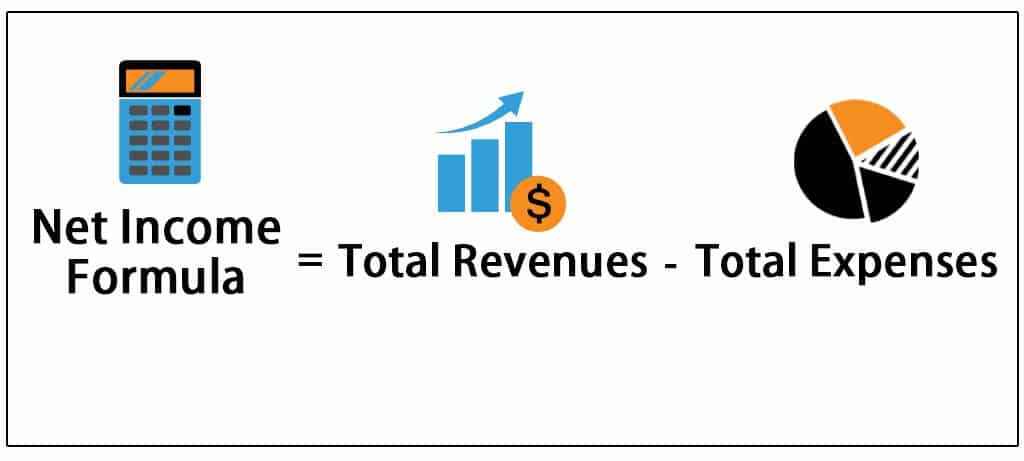 Reduce your assets
When you have assets going to waste, offloading these or selling them makes a lot of sense. While losing your assets is emotional, recognize you can leverage your available finances by moving to rent versus owning assets.
But there is also another approach that you might find beneficial as you work to manage your budget. Cost segregation is something that can increase cash flow by speeding up the depreciation of commercial building costs. You can find numerous cost segregation services by tax professionals, and reducing these assets down to the bare minimum gives you improved cash flow, but it also forces you to look at everything around you, and ask "what really is essential to my business?"
Reducing supply and raw material expenses
If you are at the point where you need to cut costs but the main culprit is your excessive supply expenses, think about what supplies are critical and which aren't essential. Certainly, without employees or customers on the premises and lower production volume, some supply and raw material expenses can wait.
If you provide vendors with the reason you need to find a more competitive supplier, you may find your existing vendors will provide discounts or offer more lenient payment turns that help you manage your budget.
It's important in this situation not to cut your nose off to spite your face. Telling a supplier you are leaving when you already have a fantastic working relationship can prove a dangerous move. Maintaining these relationships is critical for your long-term success so you might have to bite the bullet in the short-run to ensure you keep this relationship viable even if they're not able to offer discounts. Remember, they're likely facing the same challenge you face.
Focus on cheaper marketing efforts
Digital marketing offers much lower cost and a high return on investment, although they likely take some time to really take off. Hence, digital marketing should already be part of your marketing strategy. Manage your budget by shifting more resources into your digital strategies to achieve success. Here are some other options to try:
Build your customer email list and focus resources on email marketing, which offers an ROI in the thousands. Email marketing offers a return as high as $44 for every dollar, making it a great option when you must manage your budget carefully.
Focus on networking over advertising. It's not what you know, it is who you know. When you start to incorporate networking as a viable approach and focusing on positive word-of-mouth, this helps improve your revenue with very low costs.
Utilize more in-house approaches. Hiring an external agency or temporary workers is expensive. In the long-run, an agency is less expensive as the high costs of software and training get spread across a large number of clients, but, in the short run, using existing employees to manage your budget makes a lot of sense.
Incorporating virtual technology
This is where most businesses see a significant benefit to their budgets. Virtual technology has a positive impact on the bottom line for many companies. It will also have significant benefits to employee's quality of life, which means they are more inclined to stay when the going gets tough. Examples include marketing automation to reduce the load on employees charged with ensuring consistent content across your social networks.
Need marketing help to support business growth?
We welcome the opportunity to show you how we can make your marketing SIZZLE with our data-driven, results-oriented marketing strategies.  Sign up for our FREE newsletter, get our FREE guide to creating an awesome website, or contact us for more information on hiring us.
Hausman and Associates, the publisher of MKT Maven, is a full-service marketing agency operating at the intersection of marketing and digital media. Check out our full range of services.