It is probably safe to assume that every business owner has a vision for where they think their business will be in a decade or two. It's this vision that guides their day-to-day decisions and the tactics they implement to make their business objectives a reality. While every business owner requires an in-depth long-term plan that's updated periodically and metrics to evaluate the success of that plan, it is essential to know what mistakes to avoid if you want to succeed. Learning to make better decisions starts with this plan and an analysis of performance against the plan.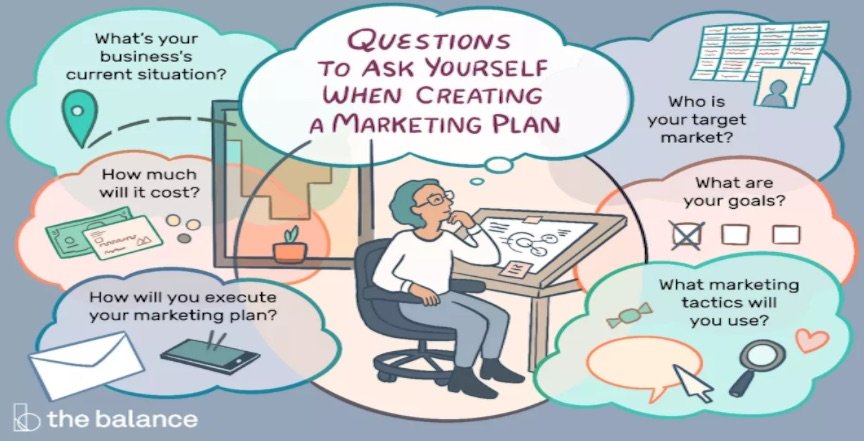 Are you struggling to implement a long-term strategy for your business? Here are some mistakes you must avoid if you want your business to succeed in the long run.
Making better decisions
As you read through the 5 mistakes that business owners from making better decisions, you'll discover that most focus on the firm's lack of analysis. Without metrics reflecting your KPIs (key performance indicators), you keep making the same bad decisions time after time and you'll struggle to succeed. Hence, the first step is to determine appropriate KPIs that match your vision for the business.
KPIs invariably match your goals and objectives for the organization. Commonly, these goals are time-bound, meaning you expect to achieve the goal within a specified time period, such as 60 days. We call these SMART goals because they're also specific and achievable. For instance,
To increase sales by 10% over the next 6 months
Is an example of a SMART goal.
Translating this SMART goal into a KPI means tracking sales performance over the next 6 months. At the end of 6 months, you compare your sales performance against the sales performance from 6 months earlier. In that way, you can quantify how close you came to achieving your goal. Armed with this information, as well as the steps undertaken to improve sales, you have the basis for making better decisions. For instance, if one campaign outperformed other campaigns, you now know you should create more campaigns that mirror the high performer.
Of course, you have limited bandwidth so you must focus on those decisions with the greatest impact on your survival, growth, and success. Hence, we outline 5 types of knowledge with the greatest impact of these factors.
Knowing what sets your business apart from the competition
A crucial factor for achieving success is creating a clear value proposition or USP (unique selling proposition) that makes your business stand out from others within the industry. A good value proposition reflects a fit with your abilities (ie. it's doable) while at the same time reflecting a hot button for some target market segment. In other words, a value proposition is meaningless if consumers don't care deeply about the value provided. For instance, Starbucks faces stiff competition from other coffee brands and retailers. Their value proposition centers around something unrelated to their coffee, or at least tangentially related to their coffee. It's their social responsibility value. They only buy coffee that's sustainably grown and work with small farmers to help them get reasonable profits for their efforts, called fair trade. Increasingly, we find consumers, especially younger ones, are willing to pay more for such efforts that reflect their own values.
If you still don't know what makes your current customers choose your products or services rather than one produced by your competitors, then now is the time to identify that unique value proposition. With this USP identified, you can now create a clear, appealing, and effective marketing strategy to attract potential customers and rake in more revenue.
Understanding your customers' changing needs
How much do you know about your market, the purchasing behavior of your customers, and their decision-making processes? What do your customers need today, and how well can you predict future changes in their needs and preferences? Having a long-term business strategy also includes knowing your ideal customer demographic, understanding their spending habits, their values, how they approach decisions, their lifestyles, and much more. Next, you must anticipate any future changes in those habits. Building customer personas for each separate market segment you choose provides detailed information you can use in creating messages, determining where to share messages, and how to present your message recognizing that people buy products they see as "for them". It is best to understand your market well, so you know how best to penetrate that market segment, and what other alternative channels you can use to reach them.
Below, you can see an example of a fleshed-out buyer persona.
Know how your competitors operate
One key to setting your products and services apart in your industry is analyzing your competitors effectively. You want to explore new moves they make to predict future moves so you can adapt to threats posed by your competition. Porter developed a model called the 5-forces model designed to ensure you consider all levels of competition that threaten your business.
In today's increasingly digital world, learning about your competition is much easier as you can access their social media and website for hints about what they're planning. You can even gain insights into their success using tools like Alexa to understand the performance of their websites, such as keywords used and rank.
Knowing when to expand your business operations
Business expansion is a vital part of any company's operations, and it's all about the perfect timing. Get your timing right, and your expansion project will be successful. Get it wrong, and the extra cost can collapse your company.
Hence, you must understand your financial assets as well as other assets used to produce profits. Overextending yourself in terms of either time or money can spell disaster. Meanwhile, waiting too long might mean you miss a valuable opportunity. Here's the paraphrase from a line of movie dialog that I think sums up this position accurately:
A good plan today is better than a great plen tomorrow.
Not creating an exit strategy
How long do you intend to be in business, and what is your exit strategy? Most business owners don't consider their possible exit strategies, leaving this important business decision to fate. For example,
How long will you continue managing the day-to-day operations of the business?
Will you transfer ownership to someone else or liquidate your business upon your death or retirement?
Can you relinquish ownership and control to someone else when you no longer work there on a daily basis?
Will you sell your business?
Will you take your business public at some point and relinquish some of the control you have over strategic business decisions?
When is it the right time to sell, and what indicators or checklist should you look at?
If you have partners, do you agree on the specifics of your exit strategy?
Many businesses fail to plan for the eventuality of change within the ownership structure of the business. Failing to plan means planning to fail, especially when you consider the long-term survival of your business and the eventual exit strategy you plan.
Conclusion
Using metrics to guide decisions means you're making better decisions. Avoid making these 5 mistakes you're on your way to long-term success.
Need marketing help to support business growth?
We welcome the opportunity to show you how we can make your marketing SIZZLE with our data-driven, results-oriented marketing strategies.  Sign up for our FREE newsletter, get our FREE guide to creating an awesome website, or contact us for more information on hiring us.
Hausman and Associates, the publisher of MKT Maven, is a full-service marketing agency operating at the intersection of marketing and digital media. Check out our full range of services.