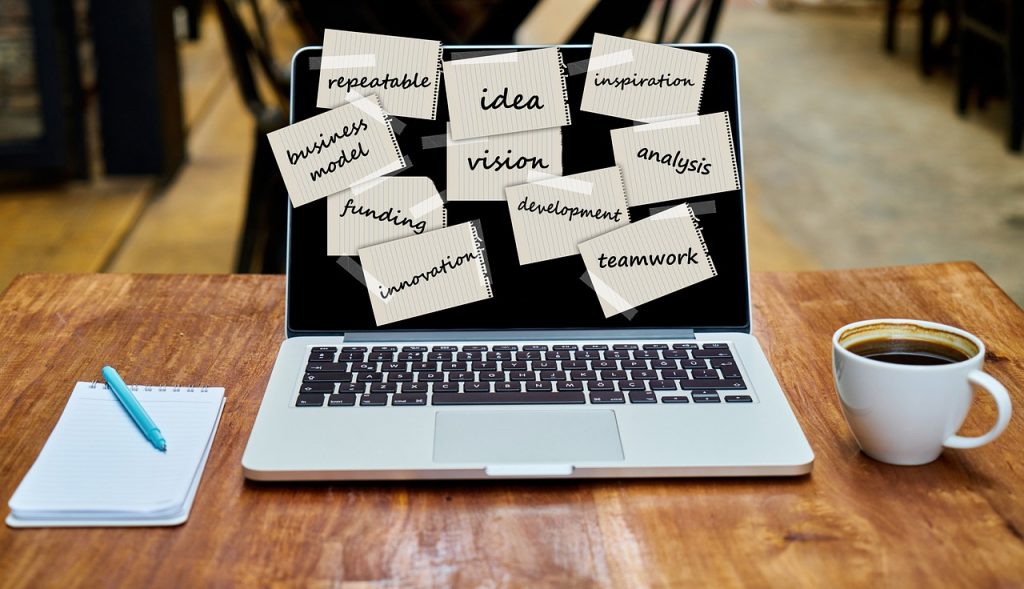 INNOVATION is the holy grail of business success. For instance, firms like 3M, GE, and Intel expect a significant portion of current year profits to come from products they didn't even have on the market the prior year. Combining knowledge and innovation create a winning team.
And now is the perfect time for innovation — while other firms have mistakenly taken their eyes off the prize by entrenching in existing technologies due to the recession/global pandemic. Case in point, many innovative companies arose during recessionary times — like Apple and Microsoft, demonstrating the potential for technological leaps that build an entirely new industry or expand the potential of existing businesses.
Why innovation fails
Unfortunately, many innovations fail. The question is why? Some failures are a function of poor production or capital problems, but, fundamentally, innovation failure is a direct result of poor marketing.  Either the firm didn't develop something consumers want or they failed to market innovations properly. Understanding customer needs and wants, your own capacity and technological capability, as well as predicting where competitors are likely to go is the first step in successful innovation. That's why combining knowledge and innovation is a must if you want to succeed over time.



Consumers don't buy products — they buy solutions. Hence, innovations that solve problems get purchased and create revenue for their developers while products that are simply innovative fail.
So, what are the problems faced by your consumers or prospects? The only way to know is to ask them. But how you ask them is important. Otherwise, the answers you get are meaningless.
For example, Chrysler developed a successful car concept — the minivan — by observing how consumers used previously available cars and the problems they had with those cars. The concept they developed was so successful, other firms quickly followed suit by marketing a similar product. While knowledge of your customer is critical for building successful innovations, often customers aren't in a good position to articulate the product they want.
Instead, when asked, consumers respond that they want existing products that are "bigger, faster, and cheaper" while following this advice often leads firms to create "also-ran" products that don't produce the kind of return envisioned from innovations.
Resting on your success also dims as time goes by and competitors adopt your innovative products, maybe even surpassing your technology, price, or quality. Hence, Chrysler didn't stop with the minivan. They looked for problems still facing consumers and developed automatic doors (that open by waving a foot which is often the only available appendage for busy moms) and cargo storage within the cabin (so seats drop into a compartment to allow the reconfiguration of seating in moments) to solve the problems still facing consumers.
Unfortunately, other problems plague Chrysler, and contribute to their current financial problems, but innovation is strong. Other automakers would do well to mirror this innovativeness rather than marketing what Chrysler develops.



Combining knowledge and innovation
If we examine the innovation process, as outlined in multiple sources such as this one from Northeastern University, we find the process starts with ideation where a team develops ideas to guide the innovation process. Nothing should be out of bounds at this stage. The process progresses through development and commercialization stages after setting on the most likely innovation candidates.
Ideation
The key to being innovative is knowing your target market deeply and intimately. There are lots of ways to do this, but traditional survey techniques are not particularly suitable  Surveys are better at getting to how much and how many types of questions not how and why questions.
For these questions, you need newer techniques, such as ethnography (and other qualitative techniques) and certain types of data mining. In my blog last week, I talked about some discovery tools available to accomplish newer techniques, but these tools alone are not enough. You need knowledgeable people to run them.
For instance, ethnography requires skills of observation and interrogation that get at deep cultural meaning.  Data mining requires the ability to troll through oceans of data to develop theoretical linkages between beliefs and behaviors.  Increasingly, this data mining relies not only on quantitative data, such as scanner data but qualitative data coming from Twitter postings or Facebook newsfeeds.
Development
At the development stage, the ideas developed during ideation are winnowed down to a very small number that represent the most viable candidates. The team now brings in financial realities such as costs, potential revenue, and predictions of the product's life span. These financials are combined with other realities required for success such as the availability of suppliers, the fit of the proposed innovation candidate with the values, mission, and product lines currently produced, and the downstream supply chain.
If viable, the development phase builds an MVP, minimum viable product, to test the waters with current customers, potential buyers, and other interested parties to refine the product, calculate a more exact estimate of costs and revenue potential, and begin the task of fitting the build into the company's existing processes.
Commercialization
Although dated, a McKinsey report shows the disjoint between R&D and marketing that makes innovation challenging.



Applying knowledge and innovation to commercialization
Speak the customer's language
Assuming you've truly developed a product or service that solves a consumer problem, there are still many marketing failures to avoid in your quest to make it successful. The most serious of these is a failure to communicate your innovation effectively. The notion that the world will beat a path to your door if you develop a better mousetrap is seriously overstated. Consumers must know about your innovation and be convinced it will solve their problem better than other available solutions.
For this important task, most firms turn to an advertising agency and while agencies are full of creative people who can develop and shoot pretty advertisements, they don't have many marketers who can translate your product into meaningful action.
Sometimes their advertising is like postmodern paintings that are hard for the untrained to interpret (and consumers have little motivation to engage in this cognitive task).
Or the agency's ads only address logic and fail to understand that most products are purchased based on their emotional appeal rather than logic.
Others assume consumers buy a product just because some celebrity tells them to; forgetting that consumers want benefits.
Agencies rarely understand anything about consumers' lives, social environment, or emotions.
Advertising is also over-reliant on dead media, such as broadcast and print. They don't understand how to use social media (except as a vehicle for their broadcast and print ads) or other modern options.
Even if your communications are successful, you can still fail if your pricing or distribution does not match consumer expectations. Again, knowing what customers want with respect to these aspects of the product or service.
Understanding how the market thinks
Firms might also fail to capitalize on their innovations when they fail to understand how the market operates.  If you are old enough, you've seen multiple examples of firms who had a great product (maybe even a technologically superior product) but failed. BETAMAX is a good example. It was superior, but when was the last time you saw one, except in a museum?  The same is true of an older technology —  8-track players.
In both cases, technologically superior products lost out to products with lower performance. How did this happen? Part of the reason is that neither company did a good job of communicating is superiority to the marketplace. The Betamax with its heavy, bulky cabinet was a mystery inside the box, meaning potential competitors were excluded from the market (as opposed to VHS and later DVD) which kept the price for the Sony product beyond the reach of average buyers.
Another part of the rationale is due to the complementarity of the products — 8-tracks and BETA needed tapes containing media recordings people want to own. But, manufacturers of audio and visual media needed a reason for putting music and movies on these media. However, since the players weren't selling well, this motivation dwindled to the point where it became a downward spiral for the media players.



Innovation and science
Above, I talked about innovation and how knowing your target market is an important element in doing innovation successfully. Thus, while science and engineering are often what people think about when they think about innovation, marketing is how creations become profitable. In fact, current design thinking and Lean manufacturing stress the importance of beginning marketing before developing the product fully.
For example, the operating system that carved out a profitable niche for the Apple Macintosh wasn't invented by Jobs or the Apple team. The operating system was developed at PARC labs (then Xerox Palo Alto Research Center) where Jobs discovered it and recognized the potential for the system. Yet, Xerox was never able to make money from their own invention. Charles Geschke tells a similar story from his time at Xerox, which resulted in frustration and led him to use his ideas to create Adobe. Again, his company made money from technology, but Xerox, which did the initial R7D, didn't. Thus, Xerox scientists knew their tech but didn't understand the marketing potential of their inventions.
Lesson: Creative ideas are valuable, but it's monetizing them that pays the bills.
Becoming visionary
Sometimes, like in the cases above, its a matter of vision — seeing something and knowing it will be valuable to some group of consumers, for instance. There is a long history of people who lack this vision.  For instance, when the Wright brothers took off from Kitty Hawk, everyone said that air travel would be a novelty, but never become commercially viable. Well, despite current economic constraints and intense competition, Amerian, Delta, Southwest, and other major airlines are a testament to the lack of vision on the part of the earlier naysayers. The same thing happened earlier when the automobile was first invented.
Other times, there is a vision, but a failure to understand the market  The firm might not understand what consumers want, thus the innovations they develop are valuable only in the minds of the company. This is simply sloppy and a waste of resources.
Unfortunately, firms that don't have a shared vision that permeates management up failing.  Alternatively, the firm has a good product but doesn't have the know-how to market the product effectively. This is just a shame because everyone suffers– the firm and its stakeholders (shareholders and suppliers) and consumers.



Conclusion
I hope you've gained a new understanding of how combining knowledge and innovation works to support the long-term survival of the firm and how a shared vision drives innovation success. If you have questions or comments, please add them in the comments below.
Need marketing help to support business growth?
We welcome the opportunity to show you how we can make your marketing SIZZLE with our data-driven, results-oriented marketing strategies.  Sign up for our FREE newsletter, get our FREE guide to creating an awesome website, or contact us for more information on hiring us.
Hausman and Associates, the publisher of MKT Maven, is a full-service marketing agency operating at the intersection of marketing and digital media. Check out our full range of services.