If you hope to accomplish your business goals online, you must have a sound content marketing strategy because publishing valuable content on a consistent basis is vital for brand awareness, lead generation, and sales conversions. Each of the last updates to the Google search algorithm increases the importance and impact of content marketing on search. Not only is it nearly impossible for visitors to find you without a sound content marketing strategy, posting on social media drives engagement and also factors into the Google search algorithm. Thus, investing in content marketing is investing in your future.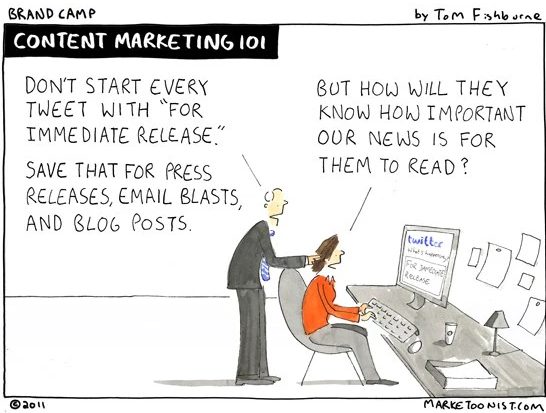 And none of this comes cheap. You can't just hire your nephew or the kid down the street. Content marketing is too critical for your success to run as an afterthought when you finish all the 'important' work needed to run your business. That requires capital so you can apply for a working capital loan to get you started until you generate sufficient profits to fund your content marketing internally.
Investing in content marketing
One of the challenges new business owners face at the inception of their start-up is investing in content marketing to get started with their new business and existing businesses must make time (and dedicate sufficient resources) to building and implementing a consistent content marketing program.
What you need to get started
Here are some elements of content marketing you must plan for:
A brand strategy to ensure all content fits your style guide in terms of colors, primary images, fonts, etc.
Fresh content shared according to the graphic below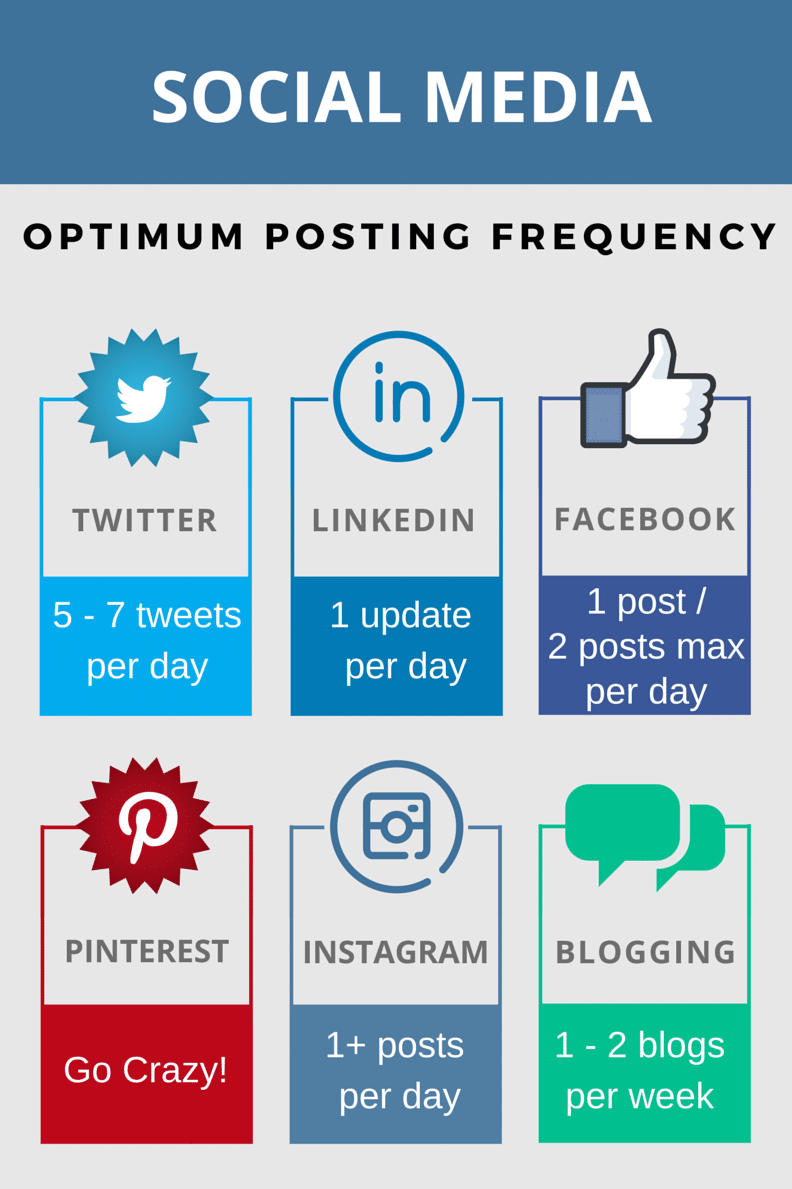 Content variety from long-form to short-form, from social to email marketing
A content calendar to ensure you stay on track
Visual assets such as images, videos, infographics, etc.
A strong headline and meta description to peak the interest of users since these elements represent the entire post
Well-crafted content containing a minimum of 900 words (and longer content tends to drive more visits than content with fewer words) for blog posts (don't have a blog, you need some other tool for posting fresh content 2-3 times per week. For social media, you need shorter snippets of content along with a powerful image posted on a schedule.
A table of contents, subheadings, and white space to ensure your content is snackable and allow visitors to read the sections most relevant to them since readers don't commonly read the entire post
Keywords related to your brand. Preferably, keywords with high search volume (even social media posts show in search) with less competition. Use the Google Keyword Planner to choose appropriate keywords
Content designed to nurture leads through from awareness to purchase and, beyond, to loyalty.
Investing in content marketing: marketing basics
First, let's talk about the marketing basics you must master to create a successful content marketing strategy.
Marketing goals – these calls must be specific, measurable, attainable, and specify a time.
Personas- personas, like the target markets that came before them, identify who will buy your product, demographic and geographic characteristics, lifestyle, problems, and the types of media they consume.
A customer journey map that identifies the process customers experience as they go from awareness to purchase.
A call to action (CTA) or other vehicle designed to lead visitors toward a conversion.
Investing in content marketing: writing content
It's always a little scary to stare at a blank screen, knowing that you have to publish something today. That's where a content marketing calendar helps. With the content marketing calendar filled out completely, you already have a head start on writing content because you have your topic and maybe a headline or images or links you'll use to support your content. Having an automation tool also helps, especially when it comes to posting on your social media multiple times a day. Automation tools, like Buffer and Hubspot, allow you to enter an entire week's worth of content in an afternoon.
But what should you write about? Here are some ideas:
Focus on your benefits, not features. You must convince prospective customers that your product solves their problems. Consumers buy solutions not products. By focusing on the benefits your product provides you demonstrate effectively how your product help solve their problem.
Don't spend all your time talking about yourself. A good rule of thumb is to talk about your products and business about 20% of the time, while sharing informative, entertaining, or interesting content the other 80% of the time.
Share backstage elements of your business. Folks love to find out what goes on in the background. For instance, highlight an employee of the month or a new hire, or share information about a new building or new location for your business.
Get visitors involved with your brand. For instance, ask them to vote on new menu items for your restaurant or a new logo design.
Invest in content that positively affects sales
Ensure you're investing in content that elevates a sales opportunity and tells a good story that attracts prospective customers. We commonly refer to this as lead nurturing. A customer journey map helps identify the steps involved between awareness and consumption of your product. You should create content around each step in this process and send visitors to the appropriate page based on where they are along the journey. When you develop a fundamental asset, it is easy to create long- and short-form content to keep your efforts going.
Magnify your potential best content
Given that you have to create content on a consistent basis, not every piece of content is stellar, some are more valuable than others. Take the best pieces of content you produce and magnify that content. For instance, if you develop an explainer video, you can magnify it using digital ads for a wider reach.
Sometimes it's not clear in the moment which is your best content. That's why Google Analytics is your friend. Search four top posts and pages in your Google Analytics report to identify which content resonates especially well with visitors. Now magnify that content with advertising or use insights gleaned from this analysis to create more content based on how visitors respond to your existing content.
Conduct a Competitive Analysis
Sometimes, the best way to step up your content marketing strategy is to research the content strategies used by your competition. You can conduct a competitive analysis by checking their SEO and elucidate other ways they're investing in content marketing using competitive tools like Alexa.
For instance, you can look at the number of uploads on their social media platforms, the number of articles they post each week, etc. After collecting the metrics and combining it with results from your internal content marketing efforts, you can estimate the amount of money you need to invest in content marketing.
Create a budget for your Content Marketing
Investing in content marketing means creating a budget that is realistic given your goals. Ensure you have a budget for promoting and marketing your content each month. By creating a budget, you ensure sufficient investment to achieve your marketing goals. And since content marketing strategies change over time it's important that you spend some of your budget to ensure you're using though most relevant strategies for your business,
In Closing
It is important to mention that everything about your content must reflect well on your brand. You need current content marketing strategies to achieve optimum efficacy, and you can achieve this by investing in content marketing.
Recognize, that even with a sufficient budget and a stellar content marketing strategy, investing in content marketing takes time to pay off. You should give your strategy at least six months before you consider making any major changes. During that time, tweak your content marketing based on analytics to optimize your existing strategy.
The beauty of investing in content marketing is, investing good money into it pays off in multiple ways. Hence, do not hesitate to get the content marketing arm of your business running.
Need marketing help to support business growth?
We welcome the opportunity to show you how we can make your marketing SIZZLE with our data-driven, results-oriented marketing strategies.  Sign up for our FREE newsletter, get our FREE guide to creating an awesome website, or contact us for more information on hiring us.
Hausman and Associates, the publisher of MKT Maven, is a full-service marketing agency operating at the intersection of marketing and digital media. Check out our full range of services.