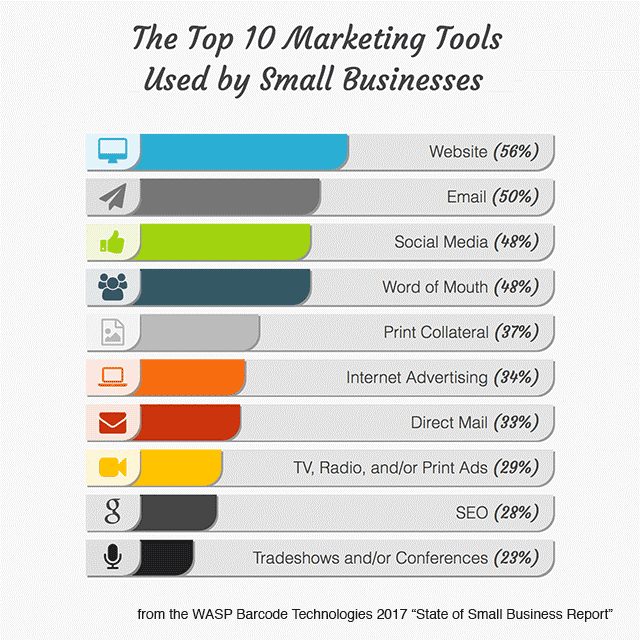 Just like almost every other business, medical practices faced a series of shocks during the pandemic. While many of these were of greater immediate consequence than their marketing, the pandemic pointed to changing technologies privileging internet marketing success for all businesses, including doctors.
Achieving Internet marketing success
The coronavirus led to massive changes in the way medical practices operated. In the past, doctors saw patients in their offices, even during flu season. Staff were on hand to check in patients and manage their care, as well as operational staff to make appointments, call to remind patients about appointments, and handle billing. But now many deem the risks involved in bringing people into an enclosed space for a significant amount of time too great and are moving as many functions as possible online with staff working from home or replaced with electronic options. Even surgeries moved "online" in a way that is totally unprecedented.
Of course, we can't contribute to the discussion of medical changes required during the pandemic so we focus our attention on how medical practices must adopt digital technologies to achieve internet marketing success both now and in a future that's increasingly digital. Because industries face unique challenges, it makes sense to focus on how specific industries achieve internet marketing success rather than generalize to all industry as we commonly do on this blog.
If you run a medical practice, though, you probably don't have a great deal of experience in marketing, and you have little clue on how to achieve internet marketing success. But don't worry: this post is here to help. It offers some good outreach ideas for your practice. Marketing for doctors isn't difficult if you know-how and that's where we come in.
Referrals
Referrals, long the lifeblood for building a medical practice, still matter. But, even here the referrals move online, especially in a world where we're all basically sheltering in place to avoid infection with a deadly pathogen. Now, folks needing a recommendation post their queries online through local Facebook groups or other social channels. They seek recommendations by Googling physicians comprising their in-network insurance options to see where they went to medical school, read reviews of them on Yelp, or even look for news articles about them or by them.
Online platforms allow patients and others to drop off reviews of their doctors. Now, I'm the first to agree that these reviews aren't always accurate and doctors get dinged for practicing according to the highest standards, such as refusing narcotics when not medically necessary, but they're a fact of life for doctors today. And, doctors must take reviews seriously. Like it or not, reviews impact how many patients you attract to your practice.
The good news is that collecting reviews is easier than you might imagine. You simply connect with patients digitally and provide them with a link to write a review on Google or another platform. By encouraging satisfied patients to share their reviews, you counteract the negative reviews left by drug seekers and hypochondriacs.
SEO
As a physician, you live in a very different world than that required for Internet marketing success. SEO (search engine optimization) is a process to improve your page rank, since where you show up in search greatly impacts the number of patients you attract. The higher you show up in a Google search, the more clicks you earn.
Local SEO is especially important for medical practices since most patients come from nearby. Here's what a local search for doctors near me looks like. See how prominently top doctors appear in the search results?
A couple of years ago, Google and other search engines updated their ranking algorithms to incorporate reviews. The more positive reviews a business gets (Google fixed the mistake of including negative reviews as a ranking factor), the higher your links rank. The more reviews you accumulate, the more seriously Google takes your practice. And the more it recommends your links for people searching for physicians in the local area.
The reasoning behind this move is simple: if an organization garners a lot of positive reviews, that practice is more likely to appeal to Google's users. Doctors need to take reviews into account, just like every other business. Like it or not, it affects where your pages rank in results, and how internet search engines treat your website.
The good news is that collecting reviews is simpler than you might imagine and, while not all the advice contained in this link work for doctors, many are worth a try. If you connect with patients digitally and provide them with a link to write a review on Google or another platform, many will respond.
Guest blogging
Doctors have a lot of expertise – particularly those with specialist training. In a world consumed with Covid-19, consider writing posts about the pandemic, vaccine distribution plans, or other content related to the pandemic then sharing that on popular blogs, especially those run by local news outlets. In a world experiencing an explosion of telemedicine, don't hide your expertise. Doctors must put themselves out there and start writing articles for various sites around the web.
There are two main reasons for this. The first is that it helps you to build a personal brand and authority. Secondly, doctors might have similar levels of education but many patients prefer visiting the one who demonstrates their knowledge through helpful posts.
The second advantage of guest blogging is that it allows you to make links to your practice's website. Having more backlinks to your site, especially from high domain authority sites, improves your rank in Google search results and helps prospective patients find your practice.
Improve your social media profile
A lot of patients only interact with the internet via social media. They use it for everything, from talking to friends to shopping. Facebook and other platforms like keeping things this way. It helps them generate more ad revenue and prevents users from switching to rival platforms. Doctors, therefore, need to think about their social media presence more carefully.
Having a page for your medical practice is great. But ideally, you want an interactive space where people can chat with you and get meaningful responses. Also, don't underestimate the power of one-on-one messaging on social media for generating more patients. Somebody might ask you for advice on what they should do to alleviate a certain ailment. You might offer general recommendations then include a link to make an appointment to discuss their specific condition.
Having a social media presence also increases your discoverability. Patients who don't know about your practice can use Facebook and other platforms to find you more easily, which also improves your search engine rank.
Online scheduling
Calling the doctor's office and booking an appointment is a hassle for some patients, and if your administrative staff is working from home, this might expose them to online privacy issues that violate HIPAA.
A good way around this issue is to offer online scheduling. You can implement online scheduling by purchasing a plug-in for your website that allows patients to book appointments via the web. Consider offering a full-service solution that not only handles appointment scheduling, but offers test results, an option to talk to a nurse, and patient-focused literature related to common conditions they can access with the click of their mouse.
Final thoughts to achieve Internet marketing success
In summary, medical practices must understand that it is a very different world out there today from the past, one combining medical training with business acumen. In fact, many physicians obtain an MBA to help focus on the business aspects of running a medical practice. Achieving Internet marketing success is less about being a provider in your area, and more about increasing your discoverability and authority online.
Remember, it's now easier than ever for patients to compare your clinic with others in the local area.
Need marketing help to support business growth?
We welcome the opportunity to show you how we can make your marketing SIZZLE with our data-driven, results-oriented marketing strategies.  Sign up for our FREE newsletter, get our FREE guide to creating an awesome website, or contact us for more information on hiring us.
Hausman and Associates, the publisher of MKT Maven, is a full-service marketing agency operating at the intersection of marketing and digital media. Check out our full range of services.