Influencer marketing is one of the most successful digital marketing strategies out there because it uses real people to promote a brand. Unlike traditional media that relies on big-name celebrities, many brands reach out to social media influencers with a significant following on social media to market the brand's products and services. Influencer marketing is an effective tactic for digital marketing simply because most people use social media extensively. Since these people are ordinary individuals users find them more trustworthy and choose to follow their recommendations to fit within their social group. The key to influencer marketing success is establishing a sustained strategy based on current best practices and that's what we'll talk about today.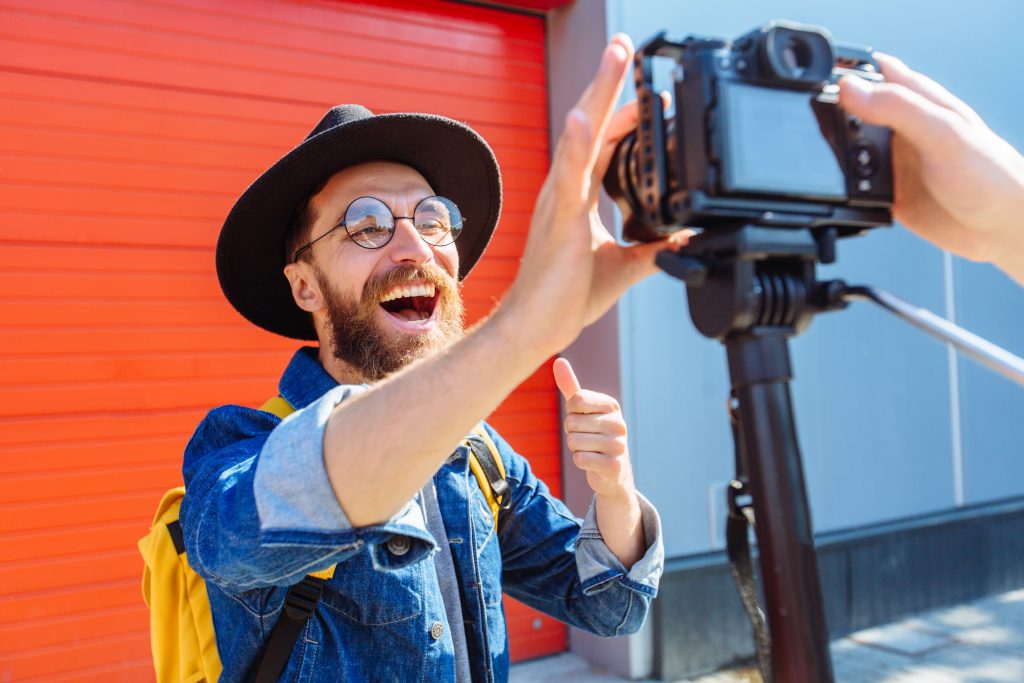 Influencer marketing success
Crafting a good influencer marketing strategy entails reaching out to the right influencers — ones that matter to your target market. There are hundreds of thousands of potential influencers across social media sites, so if you don't know the specific factors on how to narrow down your options, you'll simply end up wasting time and money. Remember that the core basis of influencer marketing is reaching out to the influencers respected by your target market and building a mutually beneficial relationship with each other.
To help you out, here's a guide on how to choose the right influencer and create influencer marketing success:
1. Define your goals
Like any other pursuit in digital marketing, it's wise to always start by defining your goals. Goals then determine how to go about your campaigns, so you can choose influencers who can lead you toward achieving your goals. If a mismatch occurs, no matter how numerous the followers are or how good the marketing tactics they use, your chosen influencers still won't deliver results for your campaigns.
A good influencer campaign marketing strategy should at least have some or all of these goals:
Gain more insights and data regarding your customers;
Strengthen your brand image;
Build brand awareness;
2. Research different social communities
Thoroughly research not only your influencers but which social platforms are best for achieving your goals. This entails looking through different social communities and not just through one social media platform. Your goal for doing so should involve finding the top influencers within each of your chosen platforms as influencers often excel on one or two platforms. By doing so, you're able to refine your options to keep them tailored toward your target market and your specific business niche.
A good way to start with this research is to follow trending keywords and hashtags using a tool like Google Trends. Using these keywords and hashtags, search for folks who engage with large audiences using these terms.
You don't have to go through this process all by yourself as you can always rely on the services of expert agencies such as Social Revenue offers for this purpose. This gives you a higher likelihood of not wasting time and resources on any strategy you choose.
3. Pick the right target market
Your target market highly depends on the products you sell and factors in the market such as needs, desires, disposable income, attitudes, and norms held by consumers. Determining your target market is necessary, so you ensure your chosen influencers have followers who fall within your preferred group of people and engage these users. If not, even if you're working with good influencers, you still won't reach your target marketing, making your efforts ineffective.
The more specific you can get with picking the right target market, the higher the likelihood you'll choose the best influencer. If you don't know where and how to begin your research regarding your optimal target market, here are tips to lead you toward that objective:
Identify the environment faced by your target market, including the location, competition, psychographics, and customer buying habits common in the market as a whole;
Assess your current customers, so you have an idea of who already likes your product
Determine the attitudes, beliefs, and behaviors common among the subgroup most likely to purchase your brand
4. Take advantage of your current network
Once you started to gain a steady network of followers and customers, you can use this to your advantage. Put out surveys and forms on your website or social media platforms so you can ask your customers and clients who they interact and engage with.
You can also gain insights through your existing customers as to the influencers they follow online. If you haven't reached those influencers yet, you can make it a part of your campaign to work with them. As you go through this process, don't forget to include an assessment of your competitor's network. By doing so, you can connect with the influencers your competitors are using for their campaigns.
5. Keep track of your budget
Even if the influencer you're going for isn't a celebrity, that doesn't mean you won't incur expenses. To achieve influencer marketing success, you must carefully budget for the tactic and stick to that budget or you can find your expenses mushrooming. The more followers a specific influencer has, the higher more expensive you'll likely find their fee. Hence, a good way to narrow your options is to mind your budget.
Choose to work only with those influencers that fit within your budget. Remember that your marketing strategies are supposed to lead you toward higher profits. If you can't afford to pay for your campaigns, you may only end up losing even more.
As your business grows and your spending capacity increases, then you can move forward to hiring more expensive influencers, who might represent a higher ROI.
6. Choose the type of marketing campaign that delivers on your goals
Given the number of influencers across social media platforms today, it's significant to know that there are different kinds of influencer marketing campaigns. Typically, there's no one campaign better than another. There are pros and cons you have to weigh based on your needs, preferences, goals, and the niche your business belongs to.
You can narrow your choices of influencers based on the type of marketing campaign you plan to use since each influencer has their respective strengths. These include:
Gifting, which means sending gifts to influencers in exchange for them posting about your products on their social media platforms;
Discount codes, which their respective followers can also use for their purchases;
Guest posting, which refers to the process of contributing content to another's blog.
Conclusion
With the tips above, you can make generate influencer marketing success with your campaigns. In the past, the usual practice was to hire big-name athletes and celebrities, but this isn't always feasible for smaller brands who have budgets too limited to afford their high fees The explosion of social media and internet use paved the way for a more attainable alternative—reaching out to social media influencers. The only challenge is for you to ensure you're looking for the right ones, so your desired results can be achieved. The tips above can help you out.
Need marketing help to support business growth?
We welcome the opportunity to show you how we can make your marketing SIZZLE with our data-driven, results-oriented marketing strategies.  Sign up for our FREE newsletter, get our FREE guide to creating an awesome website, or contact us for more information on hiring us.
Hausman and Associates, the publisher of MKT Maven, is a full-service marketing agency operating at the intersection of marketing and digital media. Check out our full range of services.