Acquiring new customers is expensive and time-consuming. In fact, research shows that attracting new customers is 5X more expensive than keeping existing customers. Providing customer satisfaction isn't a guarantee either, as between 60 and 80% of satisfied customers never make another purchase, according to Forbes. These factors highlight the importance of keeping existing customers over the long run and encouraging them toward repeat purchases, increase their AOV (average order value), and harnessing their attitudes to bring in new customers through word-of-mouth. For more insights on how to increase revenue from existing customers, read this post, then scroll down to the infographic.
For a simpler way to increase sales, build relationships with existing customers, and don't let customer relationships fizzle out after the first sale. Instead, learn how to increase revenue from existing customers by (note that when I updated this post, I increased the number of tips offered):
Getting increased revenue from existing customers
Using marketing automation to build long-term relationships with customers
Address ongoing customer needs
Develop new products aimed at your current customers
Upsell and cross-sell as part of your normal marketing strategy rather than focusing only on new customer acquisition
Create a loyalty program
Train a customer-centric team
Customer Lifetime Value
Encourage customers to bring their friends and family into the fold
How to increase revenue from existing customers
You increase revenue from existing customers by fostering relationships with the individuals and businesses that buy from you. To market to your existing customer base, try these seven nine tips.
1. Research your market
Market research and analytics open doors to new opportunities within your existing clientele. By taking a deeper look into the market you serve, you can hone in on who your customers are and what they want.

Some tactics for increasing your knowledge of your customers come from a variety of sources including:
Gathering data by conducting a market analysis.
Getting feedback through surveys, focus groups, and interviews.
Listening to what customers say across social platforms.
Reading trade articles and industry-related publications.
Also, look at data from the Bureau of Labor Statistics and the Economics & Statistics Administration.
Mine data from Google Analytics to understand critical elements such as:
AOV segmented by demographic and geographic attributes
Customer journeys through your website are also segmented by demographic and geographic variables. You can use it to communicate your brand's story in social media, email, live chat, and all other channels where your customers might engage. You can learn more about customer journey mapping here.
Keywords driving the most traffic as well as your position in search for these keywords
Set goals reflecting the ROI (or, more accurately, ROAS, which stands for return on advertising spend) of various actions on your website to determine the ROAS from each channel and each advertising message, the performance of your landing pages, and the contribution of other elements on your website



Studying your market helps you dissect your existing customers' thought processes, their common pathways (journeys) leading to purchase, snags in the customer journey, and even identifying unmet needs that reflect opportunities for you to stand out from the competition.
2. Don't disappear
Consumers have a lot of options, so it's great when they choose your offerings over competitors'. But once you complete the initial sale, it's important to stay in contact to build mutually beneficial relationships. With existing customers, it makes sense to follow up frequently by providing something of value, not just asking for a new purchase.
Marketing to current customers should be done with low-pressure conversations. You've already convinced the customer to buy from your business. Now, you just need to continue the dialogue.

Marketing automation, like Salesforce or Marketo and the others above, helps manage customer relationships over time by sending targeted messages based on prior interactions with individual customers. Hence, when you release a new product or update an existing one similar to one already purchased by the customer. a custom message provides this information.
For instance, when a product customers viewed on your website goes on sale, let those customers know. Or, when you add a new product related to prior purchases, send a message highlighting the fit or superiority of the new product to those already owned by the customer. If other customers encounter difficulties with a particular product, send all prior customers workarounds to improve their experience with the product.
If you're too busy to create and implement marketing campaigns, you can hire an expert to do it for you. A digital marketing agency, such as Eurisko or a trusted agency in your area, usually employs experienced SEO, social media, and digital marketers. The helps your business maintain its marketing presence across digital channels.
But, don't stop there.
You have customer contact information collected at the point of sale. Most regulations allow you to use that information for future communication. Don't waste that access by sending continued sales messaging until your customers unsubscribe from future contact. Use tools like email, phone calls, and shoutouts on social platforms, such as Instagram.
Instead, provide something of value in each message. For example:
Keep customers in the loop about things happening at your business. Customers love this peek behind the scenes.
Share company-related news through storytelling, such as the story behind a new hire, philanthropic efforts by the brand, or its employees.
Or celebrate a customer who did something remarkable even if their actions were unrelated to your brand.
3. Address customer needs
As a small business owner, you have an advantage over big businesses. By serving a smaller number of customers, you can offer a personal experience tailored to each customer. The individual nature of your interactions helps you find out what each customer needs then deliver on individual expectations.
What problems can your business solve for existing customers? The answer may come from many different sources, starting with simply asking the customer. You already gained their trust, so the customer is more likely to open up about their needs. Also, look at past purchases and customer demographics to anticipate potential problems.
Offer a personal touch when marketing to existing customers. For instance, sending personalized thank you notes after a customer makes a purchase goes a long way toward building a relationship.
Use the customer's name in emails and phone calls, at a bare minimum, although tailoring messages to the needs and preferences of customers is easy with online platforms where groups of customers get selected messaging.
Provide one-on-one support when a customer needs help. With automation software for call centers and AI/ ML, your customer support is available 24/7, 365 days a year to address customer needs, answer questions, and provide feedback.
And, in addition to thank you notes, send reminders and birthday messages.
4. Update your offerings
As your business grows, your offerings change. Experience teaches you which goods and services sell and which don't provide sufficient returns on your investment. Turn to existing customers when it comes to deciding what offerings to eliminate and where opportunities exist.
The items your customer base ignore are probably costing you money in more ways than one. Low sales items also clutter your business. By stripping away items that don't sell, customers can focus on the products and services they want.
Offering a large variety of products in each product line increases the cognitive load that may lead to inertia that interferes with decision-making. We've all experienced cognitive overload when it comes to making a purchase decision by scrolling through page after page of offerings on Amazon or eBay. Similarly, a Google search results in pages of results that we manage by choosing from among those featured higher in the results, which is why SEO is critical for your digital success.
The rule of thumb as to the optimal number of choices goes something like the Goldielocks story — offer enough choice without offering too many options. In an empirical study by Nature, imaging determined the optimal number of choices is 12, while others support a number of choices between 5 and 9 (7 +/- 2).



Offering the optimal number of choices makes it easier for customers to make purchasing decisions and see the value in your offerings. However, there are ways to manage choice effectively to both meet individual demands while reducing overload by using filtering, sorting, and ranking, which rely on a clear understanding of what's important to customers as well as databases constructed to allow customers to reduce the number of options based on criteria important to their decision.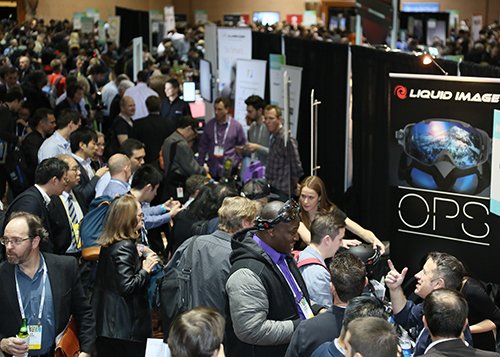 5. Upsell and cross-sell
Existing customers offer great opportunities for upsells and cross-sells.
You've already gotten over the biggest hurdle, which is the initial buy. You've established trust and started a relationship, and the customer formed a favorable opinion about your business. Now, it's time to ask, "What else can I do for you?"
An upsell happens when you convince a customer to buy more than they originally planned. Here's an example of an upsell:
You own a pizza shop and a customer orders a medium pizza every Friday. You suggest they buy a large pizza so they have some leftovers for lunch on Saturday. Or, you suggest adding a dessert or breadsticks to their order. And, because the customer frequents your business, they're more likely to agree to the bigger order.
Cross-selling is similar to an upsell. Instead of the same kind of item with a higher value, the customer buys a different product or service. Let's say you own a salon. You might cross-sell a color service to a customer who usually gets a haircut or suggest they purchase the type of products you use on their hair in the salon.
Upsells and cross-sells are extremely valuable when marketing to existing customers. Usually, the more a customer spends at a business, the more often they return.
6. Create a loyalty program
Selling to existing customers becomes easier when customers feel appreciated. By offering a reward for choosing your business, you gain more repeat customers.
A loyalty program (which is somewhat a misnomer since these programs encourage repeat business rather than true loyalty) rewards customers for buying from your business repeated. Set up a loyalty program for your business to encourage customers to keep coming back rather than spreading their purchases over several competitors. To create the program, you could distribute cards or use an app to track customer purchases and rewards.
Usually, a customer receives points each time they buy something from your business. Once the customer reaches a certain number of points, they receive a reward. The reward could be anything you choose, like a discount or a free item. A loyalty program pulls customers back to your company, increasing your bottom line in business.



7. Train a service-centric team
While great customer service alone isn't sufficient to increase revenue from existing customers, providing poor customer service is a great way to lose customers — forever.
To successfully learn how to increase revenue with existing customers, you need to get everyone in your business on board. Let employees know the importance of establishing long-term relationships with customers and set management practices that reinforce your goals by rewarding employees who excel at providing great customer service.
Create a service-focused environment by encouraging employees to take care of existing customers.
Train new hires to help customers, and write a policy for handling complaints.
When your workforce focuses on great service, you end up selling more to existing and keeping them longer customers.
A service audit, such as the one depicted below, helps identify potential areas where problems might occur.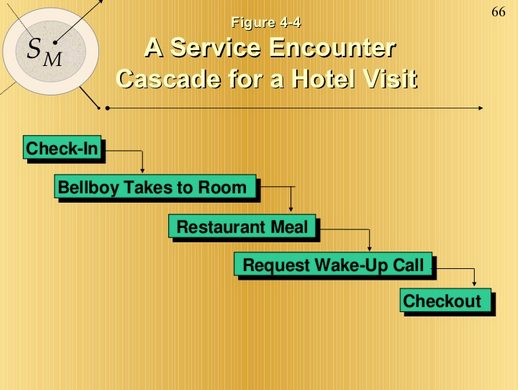 8. Customer Lifetime Value
So far, we've proposed means to increase revenue from existing customers. Now we come to the difficult topic of what to do with customers you don't want, and believe me, these exist in many businesses.
Customers you don't want include:
Customers who purchase small quantities yet require premium pricing and/ or service.
Buyers who are demanding and never satisfied regardless of the quality of your products and services



In the first case, you have options to increase revenue from these customers by tieing your pricing to the revenue generated by these customers. Commonly, businesses offer free shipping but only when sales volume exceeds some floor such as $50. The higher sale value offsets the cost incurred in shipping products. You might similarly charge a lower price for buyers who purchase from you frequently, such as a lower cost charged to subscribers who auto-ship products on a schedule. Finally, you can offer premium services to frequent or high-value buyers, such as offered through airline frequent flyer programs that offer upgrades to first-class travel.
Getting rid of customers in the second category is much harder. It's not like you ever want to provide poor customer service to any customer, regardless of their value to the brand. Poor customer service translates into negative word-of-mouth that damages your brand to both customers and prospects. A better solution for these customers is to discourage purchases in the first place. For instance, remove them from your marketing automation system so they don't get emails encouraging them to make a purchase.
9. Encourage customers to bring their friends and family
Your customers are your best brand advocates but don't leave this valuable marketing tactic to chance.
Proactively encourage positive posts from your customers by requesting reviews.
Ask customers to share their purchases by including simple buttons that share their purchases across their social platforms.
Encourage engagement by turning your social platforms into 2-way communication channels.
Reward customers who share your content with a tip of the hat or some other reward.
Host contests on Instagram or other social platforms that encourage customers to share pictures of them using your products.
How to increase revenue from existing customers
I hope you found today's post useful. Obviously, this is a huge topic and we only scratched the surface of tactics to increase revenue from existing customers. I welcome your feedback and suggestions for additions to this topic, as well as other topics you'd like to see covered on these pages. In addition, you can join a business mastermind group to help gain traction with your customers.
Need marketing help to support business growth?
We welcome the opportunity to show you how we can make your marketing SIZZLE with our data-driven, results-oriented marketing strategies.  Sign up for our FREE newsletter, get our FREE guide to creating an awesome website, or contact us for more information on hiring us.



Hausman and Associates, the publisher of MKT Maven, is a full-service marketing agency operating at the intersection of marketing and digital media. Check out our full range of services.