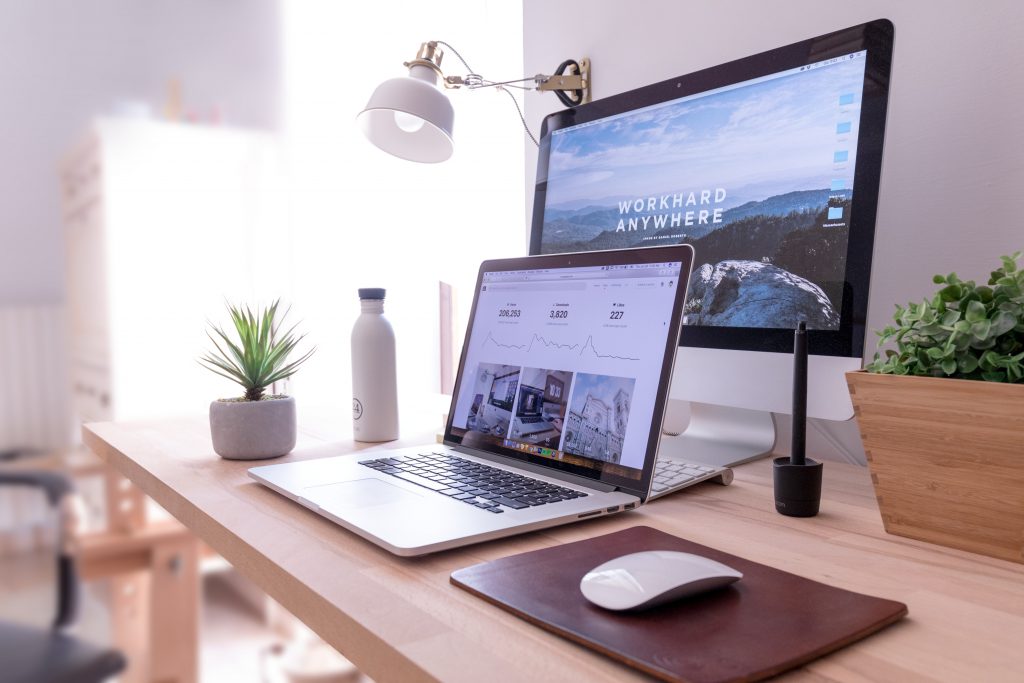 Business growth is one of your chief concerns as a manager or business owner, maybe your most important concern. Choosing the right time to scale up, and using your investments wisely are decisions that rest with you and your advisors. Optimizing the timing and your resources are absolutely key to your ongoing success.
This article looks particularly at your website as a marketing and business development tool in order to realize the growth that you want to enact in your company. A prized asset in business, your website is an excellent base from which to attract new customers, please old ones, and build a solid and well-regarded brand for consumers to value and interact with in the future, all necessary for continued business growth.
Blogging
One of the key parts of a business website is the blog or weblog. Once the purview of journalists and your weird uncle who spent his free time ranting in some online venue, it's only in the last decade that businesses realized the necessity to fully harness the potential of publishing regular, on-trend, and demographically-targeted material directly on their website.
Blog content increases your SEO, which helps consumers find your website when what you offer matches their search. But, more than that, a blog offers a means for you to interact with your customers and prospects, giving them a reason to buy from you. Your blog might contain YouTube links to demonstrate your product, or quirky memes, or useful information that supports your brand image. A blog draws in web users who are looking for answers to questions, entertainment, or are just curious about your products.
The key is to create valuable content on a consistent basis, and Google uses visitors (how many, how often, and how long they stay) as indicators of the value folks find in your content. To attract and keep visitors, ensure you're writing matches your target market and is devoid of errors and ensure you hire a graphic designer and media manager so your content is visually appealing and appears consistently.
Deeper marketing
As well as this 'on-the-surface' marketing, there's also a deeper level of marketing that you can enact on your website in order to optimize each page for your target audience, converting site visitors into customers through the way in which your site is designed. For this, you'll need web testing expertise – the kind that you'll find in external companies who can partner with you to give your website a full audit and to find the holes and gaps that they'll help you close and tighten up. This process will see your site evolve over time in order to get those all-important click-throughs to the point of sale: hugely crucial for your business growth.
Offers and rewards
There's nothing like a special offer to nudge customers towards the point of sale. If a message greets them showing that, for a limited time only, their purchase is discounted or they get something extra with a purchase, they're more likely to visit your website and more likely to make a purchase once they're there. By monitoring performance, you'll quickly learn which promotions work best in converting visitors.
Meanwhile, rewards systems work slightly differently. You can organize these in order to bring in repeat customers, through a scheme that rewards those who buy from your site multiple times, returning to your site as a point of loyalty and trust. Rewarding these customers will build that trust further, ensuring business growth by retaining existing customers.
Social media
If you're not 'rocking it' on social media, it's time for you to get these external parts of your company's marketing tightened up and regularly posting content for the world to see. All of these pages – from Twitter and Facebook to the more pictorial Instagram and even Snapchat – link back to your website, where you'll be able to monitor traffic from your social media content to not only determine which content drives visits but promotes purchase.
In order to really harness the marketing power of social media, you ought to think about hiring a social media expert, someone with the know-how and on-the-pulse expertise to make your content pop with energy and character. This is something that's incredibly important for authentic and likable social media marketing content.
Tighten your site map
Older websites, even ones that still perform well, need a little love. Maybe they contain dead links to content that's no longer available or pages that don't get much traffic. There might be pages that haven't been updated for years, containing information that no longer relevant or, in some cases, wrong. Not only are these damaging for your business for their negative impact on SEO based on Google's algorithms but it's also a sign to consumers that you're a company that's careless, sloppy and, at worst, untrustworthy. Consumers don't part with their cash with companies they deem lacking in value and professionalism. As such, cull these dead pages in order to make a vibrant, active and current site map for your business' growth.
Constant updates
Finally, as mentioned above, your Google SEO rank and the value your customers invest in your website grows if you continually update content, optimizing and adding content to your site. Fresh content drives your site higher in Google's search results (SERPs), resulting in more clicks and, likely, more sales, and as such is one of your primary areas of focus if you're looking to build a brand and supporting business growth.
These tips will help you ascertain how to change your website as your business grows, and how to make additions to your website in order to generate growth to your business as a whole.
Need marketing help to support business growth?
We welcome the opportunity to show you how we can make your marketing SIZZLE with our data-driven, results-oriented marketing strategies.  Sign up for our FREE newsletter, get the 1st chapter of our book on digital marketing analytics – FREE, or contact us for more information on hiring us.
Hausman and Associates, the publisher of MKT Maven, is a full-service marketing agency operating at the intersection of marketing and digital media. Check out our full range of services.