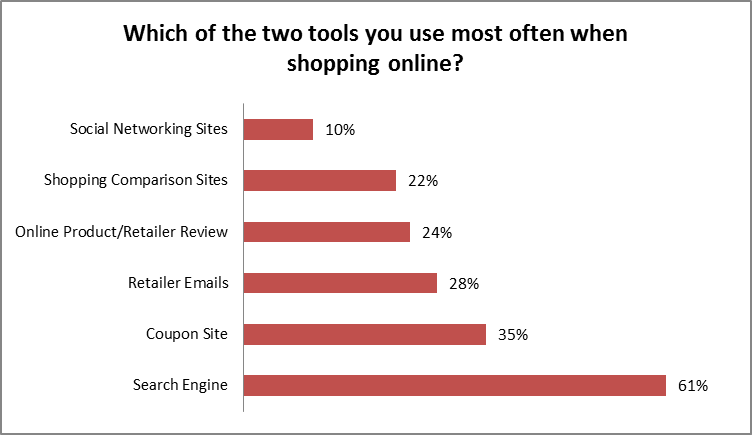 With the rapid growth of internet usage, there are many ways to start a successful online business. Are you planning to start up your own online business in the near future? Are you confused as to where to start and what it'll take to build a successful online business?
Then you are in the right place as we've got a few tips that will help you in starting up your online business and making it a success.
Know your market:
The first thing you need to do as part of your planning for a new business of any kind is to know your market; your competition, your customers, and external elements that drive demand for your product. This is marketing 101 regardless of whether you build an online or a physical business.
Thoroughly research your competitors and try to analyze the techniques they use, this gives you a clearer picture of your competition and helps you to gain a good basis of knowledge about the business. Understand your customers and prospective customers. Learn which elements of the external environment, the economy, for instance, that drive demand and gather predictions of how those elements might change.
Craft a unique selling proposition
But, be careful to develop your own unique selling proposition rather than meet competitors with a copycat product or you won't give customers a reason to buy your brand. For instance, consider the domestic automobile market in the US. You have Ford, Buick, Chrysler, and GM. Now, what are the significant differences between these brands?
Are you stumped?
That's because they pretty much all make the same car. Sure, the cars bear different brand names but the features and benefits are pretty much the same across the major manufacturers when you compare like models. Of course, it gets worse when you consider GM makes both Plymouth and Chevy and the ONLY difference is often the brand name attached to the vehicle. So, why would a customer choose one brand over another? Good question.
Customer segmentation
Instead, stake out a unique space for your brand based on what customers want. Recognize, not every customer wants the same thing from a product, something called customer segmentation, which provides space for you to differentiate your products from those of your competitors. Notice in your local cereal aisle how products differ from each other based on the grain used, the flavor, and product images. Now, consumers choose the product that best meets their individual needs and different consumer segments choose different products (or show different frequencies in choosing among preferred brands). Someone seeing themselves as an athlete buys Wheaties more often, while someone avoiding wheat products, chooses Rice Chex or Corn Chex. A family chooses family size packages while a couple or single individual chooses small package sizes.
By targeting your brand toward specific customer needs you reduce the competition you face.
Make a plan:
Your first step in establishing a successful online business involves creating a strategic plan to guide your efforts as well as ensure everyone in the organization is on the same page; pulling together toward the same goals.
In building strategy, you need a good concept, good products, and services to start with. If you have an existing business in the real world then this is the best place to start. You can display all your products and services online and increase your sales through both digital and physical stores.
If you've never completed a strategic plan, efforts to build a successful online business might be just the impetus you need to get you started. You'll find lots of templates for building a strategic plan online. Just be careful to do your research rather than completing the strategic plan based on top-of-mind information and assumptions based on very little evidence.
Now, your challenge is building your online presence.
Build an online presence
Next, you need your online business, which starts with creating a website. While this might appear a daunting task, anyone can do it without too much trouble for about $100. I even wrote an ebook that walks you through the website development process step-by-step with tons of screenshots to make it even easier. Plus, I've negotiated discounts if you use the links embedded within the ebook.
Basically, here's what you need for a website.
Domain registry:
You need a unique address on the internet to start your business, called a domain. There are many registrars available online to purchase discounted domains. There are even companies that offer a free domain, often as part of their hosting package. I'm not a fan of getting a free domain from your hosting company, even though it's cheaper because it's sometimes hard to take your domain with you when you leave for different hosting, something that happens frequently as your website grows.
You also need to spend some time deciding on your domain name, as this has important implications for running a successful online business. Google has a free keyword tool that allows you to see how many searchers enter certain keywords (phrases) and how many competitors are trying to capture visitors by using that keyword. You want something with a lot of searches and little competition as part of your domain name.
Choose a hosting company:
There are a large number of hosting companies out there and some are better than others. My ebook gives you links to several options for a host that are especially good for a new website just starting out. If your online business really picks up, you'll need more robust hosting.
Avoid those plug-and-play products offered by companies like Wix, Squarespace, etc. Most aren't anywhere near as easy as they promise, generating websites that don't look all that great. They also make it harder for users to find your content in those all-important searches where 61% of purchases start online, as you can see in the graphic at the top of this page.
Design a website for a successful online business:
After you have done all the registering and hosting work, it's time to start designing your website, ensuring a great user experience for visitors.
In the bad old days when I first got started in web design, websites were hardcoded using HTML and CSS to ensure every browser used by a visitor delivered a nice human-readable page.
Website design involves 3 related elements:
WordPress (or Drupal or another content management system), which provides much of the code necessary to translate your website into something usable by humans.
A theme that provides additional elements to make your life easier, such as color schemes, layouts, and other design elements.
Plugins provide additional functionality not ever website needs such as an e-commerce store (using plugins like WooCommerce), social integration to share and follow on social media, and performance enhancement such as SEO (search engine optimization) to guide content development to ensure you show up in related searches.
My ebook walks you through the installation of these 3 elements and recommends the best plugins. Hausman Marketing Letter is built on a WordPress platform using a customized theme from Genesis, although Themeforest also offers a wide range of themes for lower prices. Both are very stable and well-coded, which helps your SEO. Choose wisely as changing themes is a lot of work.
Promote your website:
Just creating the website and waiting for customers to come will land you nowhere; you need to approach the customers by promoting your website. Content creation across social media and on your website work together to promote your brand and improve SEO, making it easier for folks to find you and providing tools for nurturing visitors to your website. Email marketing is also an effective tool to drive conversion.
You can promote your business or hire someone like Hausman & Associates to do it for you. Plus, I share lots about building a successful online business on these pages, simply search under marketing strategy and you'll find a large number of articles if you decide to promote your business without help.
Your turn
What are your strategies for creating a successful online business?  Care to share in the comments below?
Need marketing help to support business growth?
We welcome the opportunity to show you how we can make your marketing SIZZLE with our data-driven, results-oriented marketing strategies.  Sign up for our FREE newsletter, get our FREE guide to creating an awesome website, or contact us for more information on hiring us.
Hausman and Associates, the publisher of MKT Maven, is a full-service marketing agency operating at the intersection of marketing and digital media. Check out our full range of services.