Anyone who worked in the marketing industry for longer than five seconds understands the importance of creating marketing campaigns that appeal to a target audience. When you make your campaign accessible to all audiences, regardless of ability, you not only extend your reach but show your concern for all people and show you take your responsibility to society seriously. Even if you're a pro at putting together creating marketing campaigns that deliver results, you should show concern for those less able and provide access to them.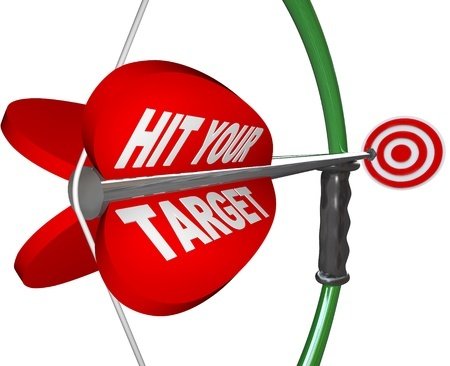 Are you sure you include everyone in that audience? Can those with poor sight or hearing get the same value from your content? Can those with limited mobility interact in your physical location? Do neurodivergent populations experience problems understanding the value of your products?
Not only do failures in these areas reduce your target market, but they also send a clear message to those with average ability that you don't care about everyone in your market. Of course, accommodating those with differing abilities should never seem like you're taking advantage of their limitations, only catering to their needs, which is a fine line.
According to the Americans With Disabilities Act (ADA), approximately 54 million Americans have some type of disability. Additionally, research shows that anywhere from 15-20% of the U.S. population is neurodivergent, meaning they think, perceive, and learn things differently than what others consider "normal".
If you aren't creating marketing campaigns that are accessible and inclusive to everyone — including those targeted in these statistics — you could be missing out on a huge chunk of your target market. Perhaps more importantly, you could be making those people feel so excluded and marginalized that they develop negative opinions about your brand from the start.
With that in mind, creating campaigns accessible to all is a top priority. Thankfully, it's easier to do than you might think, and there are plenty of benefits to including everyone in your marketing campaigns. Let's take a closer look at the audiences companies often overlooked, and what you can do to tailor your marketing campaigns to those audiences now and as you move forward.
Which audiences are often excluded?
To know how to tailor your marketing campaign to all audiences, you first have to develop a basic understanding of which groups are often excluded. We touched on a few numbers above, but it's worth diving into how a lack of accessibility affects those people, so you know which changes to make.
First, consider how people connect with your brand online. What are you taking for granted when you visit your website on a computer or your mobile device? What are you doing on social media that diverse groups might find challenging? For example, someone with mobility issues might have a difficult time navigating a website that doesn't easily allow for page-to-page navigation. Things like drop-down menus, small targets to close a page, and a lack of assistive touch features can all make it difficult for people with limited mobility or people who aren't able to use their hands at all to navigate through your site or campaign.
Those with vision issues find it hard to engage with your brand if you use fonts and/or colors that are hard to read or see because the elements are too small or close together. Color contrast is more important than most people think. If a color-blind individual looks at your website, email, or advertisement, they might find it hard to read the text if it clashes with your background color. For instance, about 5% of people can't tell the difference between red and green. If you use both colors on one campaign or page, these individuals might find it next to impossible to read. Black text on a white background is hard for individuals with a certain type of dyslexia to reach, while white on black strains the eye and is harder for older consumers to decipher. Thus, your choice depends on your target market and their relative preferences rather than making a perfect choice.
People with extreme vision issues often rely on screen readers to provide whatever information is shown on their computer or mobile device. If your campaigns aren't set up to these adaptive devices and can't easily access them, you potentially exclude millions of people with low vision. It isn't only the visually impaired who rely on screen readers, but also:
People with low literacy levels
Non-native speakers
People with cognitive impairments
Those who prefer listening instead of reading
Finally, neurodiverse people aren't always shown the consideration they deserve when brands put together marketing campaigns. Some of the most common neurodiverse conditions include:
ADHD (Attention Deficit/Hyperactivity Disorder) – Although mostly associated with childhood, anyone of any age diagnosed with ADHD experiences difficulties paying attention, focusing, and controlling impulses.
ASD (Autism Spectrum Disorder) – A developmental disorder that impacts the nervous system and directly affects a person's ability to communicate.
Dyslexia – A condition often diagnosed in children characterized by difficulty reading. Children and adults with dyslexia might find learning new words challenging, and they may start taking later than what's considered "normal".
However, anyone who thinks, learns, or processes information in a way that isn't neurotypical is considered neurodiverse. These individuals can experience a difficult time with things like flashing images or diverse color palettes. They can become overwhelmed by music or videos that start playing automatically. They might interpret visual content more readily than blocks of text.
Because such a large percentage of the population is neurodiverse, marketing campaigns not accessible to all could end up costing you loyal customers, reducing your appeal to prospective customers including both those with these different abilities and those who care about them, and positive word-of-mouth advertising.
What can you do to change your current campaigns?
Making your marketing campaign accessible to all doesn't mean you must learn a totally different way to market your brand. Likely, it just means making a few tweaks to your existing campaigns and considering diverse populations in your campaigns moving forward. However, consider running accessibility audits on your current campaigns, including your website, social media efforts, and email marketing. If you've never scanned your campaigns for accessibility before, start with the basics, including:
Check every page for input titles
Check the image alt text to ensure it accurately represents the image on every picture. Screen readers use these alt tags to translate images for those with visual problems.
Turn off sound to ensure your campaigns convey the same messages with and without audio so those with hearing difficulties get the same experience as those with hearing
Test grayscale for accessibility
Use keyboard navigation to allow those with mobility problems to have a great customer journey
Because accessibility is so important, there are plenty of tools and resources out there to make auditing your campaigns easy. One of the most popular is Google Lighthouse. This developer tool runs tests on all pages and gives you a tangible accessibility score. This score highlights a marketing campaign accessible to all or where you might find ways to improve accessibility. While you must still make improvements to the content manually, this tool offers a great way to habitually test to ensure you create a future campaign accessible to all.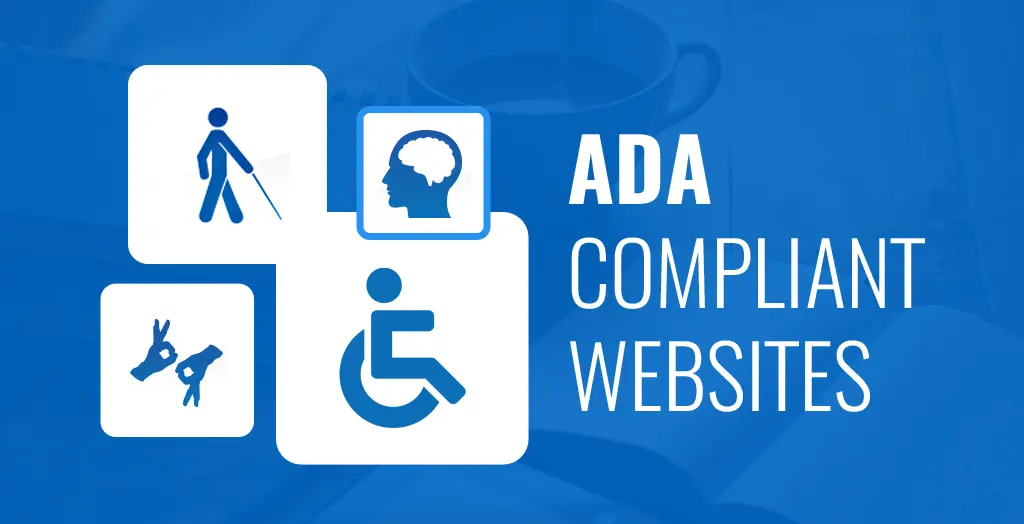 Once you run an accessibility audit, it's time to start making effective changes that result in a campaign accessible to all. Consider some of the audiences we touched on above, and how you can improve the campaign experience for them. You can make your campaign accessible for all neurodiverse people by:
Using subtitles and captions
Using readable typography
Avoiding flashing images
Avoiding auto-playing media
For those with other disabilities, including vision and/or hearing trouble, implement changes like:
Adding alt text to all images
Using descriptive URLs
Allowing users to change font sizes
Allowing keyboard navigation
Paying attention to contrast sensitivity
To ensure a campaign accessible to all, these changes must occur across all platforms and devices — mobile and desktop devices alike. Today more than ever before, people primarily use their mobile devices or tablets to get online. Leaving no stone unturned when it comes to accessibility practices helps ensure your entire target market you care about them and want them to have the same access as others.
What benefits from a campaign accessible to all?
It's every marketer's dream to reach as many people as possible with their campaign efforts. If you don't prioritize people who might have a difficult time accessing your content without some extra steps, you run the risk of shrinking your reach, rather than growing it.
Not only does accessibility marketing expand your audience, but it makes it easier to grow your business as more people have the ability to fully experience your brand. They're able to communicate with you, understand your values, and build a relationship with your brand based on trust. Those without these challenges gain respect for your brand when they view a campaign accessible to all.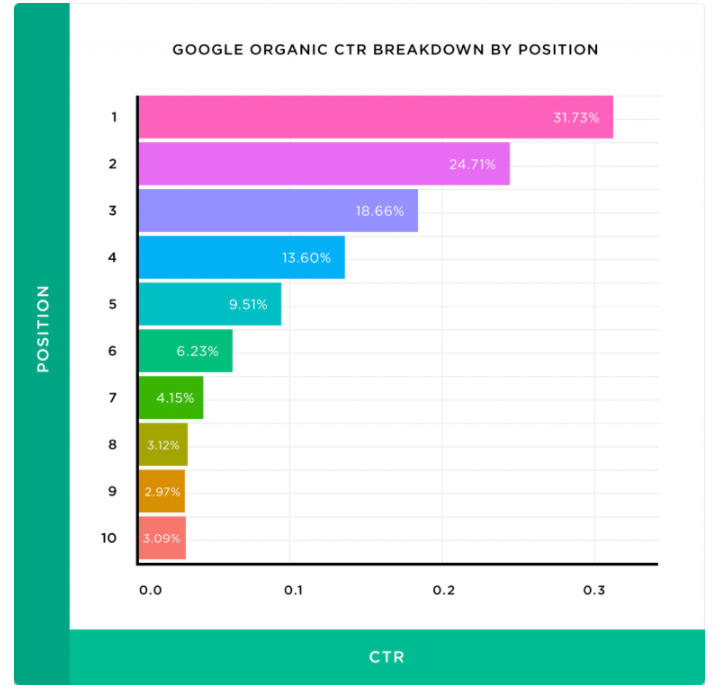 Your website is also likely to get more attention if you focus on accessibility. Adding elements like alt text, closed captions, and video transcripts are all great ways to improve SEO and potentially help your website improve its ranking in search engine results.  As you boost your SEO with accessibility, you also enjoy benefits like:
Dominating your niche over competitors who aren't focused on accessibility efforts
Increased traffic
Increased sales
Decreased bounce rates
Because not every brand implemented accessibility endeavors yet, it's a perfect time to start making changes and reaping the rewards. The sooner you make your campaigns more accessible, the faster you become known as a brand that truly cares about your entire audience — not just a select few.
The legalities of accessibility
Prioritizing accessibility also helps ensure your business (and your website) is ADA-compliant. A website that's compliant with the Americans With Disabilities Act (ADA), is accessible to anyone who needs an assistive device to browse the web. You must show that you're trying to cater to the needs of everyone and not discriminating against specific groups of people.
While you might find you can "get away" with not making your marketing efforts ADA-compliant, you also run the risk of angry customers and web users. You might even find yourself in the middle of legal troubles. If you don't comply with the standards enforced by the law, you could end up facing multiple lawsuits.
Some of the most important factors to ensure that your site is ADA-compliant include:
Make sure all media files have an alt tag
Using accessible fonts
Using descriptive anchor texts for hyperlinks
Providing disclaimers for flashing imagery used in media
Making sure all online forms have descriptive HTML tags
It's also a good rule of thumb to make sure your website has an accessibility policy page. Even if it's just a paragraph of content, a page like this lets users know you take accessibility seriously and will continue to do everything in your power to make all of your marketing efforts inclusive.
The importance of feedback
Another benefit that deserves notice in your accessibility efforts is a better reputation. Because there are so many people in the world that require assistance when they navigate the web, they notice the companies that take the time to cater to them. Even with marketing efforts turning increasingly digital, word-of-mouth advertising is still essential and, with social media, this digital word-of-mouth now dominates many marketing efforts. If someone tells a friend or family member about your efforts, or shares one of your ads on their social media profiles, it's "free" advertising that's worth its weight in gold. It shows that you understand your audience and want to do whatever it takes to create an enjoyable, streamlined digital experience for them. The reverse is also true when you get pushback that your campaign isn't accessible to all
If you really want to get to know your audience, especially after you put some changes in place, ask for feedback. Use that feedback to make future marketing campaigns accessible to all. Accessibility requires ongoing efforts and educating yourself on necessary changes. Doing so makes a big difference in the effectiveness of these efforts.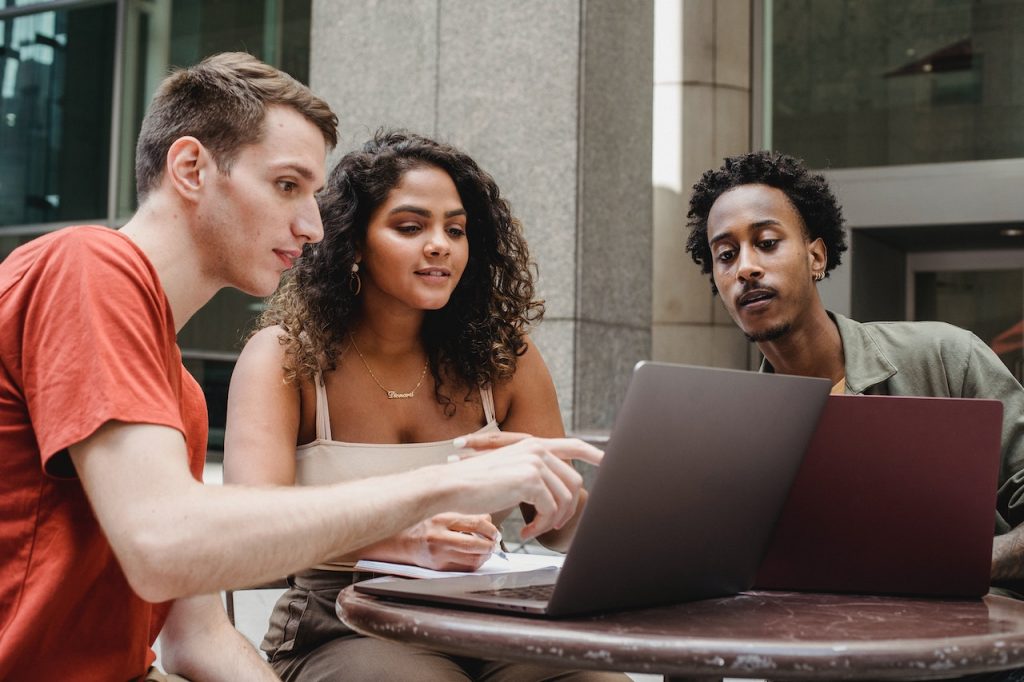 One of the easiest ways to not only get feedback but to learn what you can do right away to make more accessible efforts is to utilize focus groups. If you don't have anyone on your team who deals with a disability, you can fully immerse yourself in what people who need assistance experience on your website or other advertising platforms. Focus groups made up of people with disabilities give this insight through direct feedback about what you're doing right and what you should improve. It's an opportunity to experience your marketing campaigns through someone else, and that can make a big difference in the changes you make.
Don't be afraid to open up multiple communication channels with your audience, too. Users should have the ability to contact you in multiple ways, and these should provide easy, effective access regardless of ability Having a contact form on your website, as well as a phone number or email address where visitors can reach you means a lot to those with different abilities. Some brands are even implementing chatbots that can assist users immediately. Using artificial intelligence in that way helps all users feel more comfortable and informed as they navigate your website or social media platforms.
If you receive feedback of any kind, take it to heart. First, take the time to respond to as many people as possible who offer suggestions or constructive criticism. That includes engaging with users on social media who might have questions or comments. Responding to those individuals on a public platform lets them know you care, but it also lets everyone following you see that you're open to feedback and willing to make consistent improvements.
Conclusion
Your target audience is the bread and butter of your brand. You might have the most creative, cutting-edge marketing campaigns of all time, and a website that looks super sleek and sophisticated. However, if you aren't putting as much time and effort into making those campaigns accessible to all, you could be doing more harm to your brand than you realize. Keep these ideas in mind to see where your current accessibility efforts are, and what you can do to improve your existing content for everyone.
Need marketing help to support business growth?
We welcome the opportunity to show you how we can make your marketing SIZZLE with our data-driven, results-oriented marketing strategies.  Sign up for our FREE newsletter, get our FREE guide to creating an awesome website, or contact us for more information on hiring us.
Hausman and Associates, the publisher of MKT Maven, is a full-service marketing agency operating at the intersection of marketing and digital media. Check out our full range of services.