The holiday season is a make or break time for many businesses. While the busy days preparing for Black Friday, Small Business Saturday, and Cyber Monday are behind us, the challenges of achieving success this holiday season still abound. Instead of preparing for sales, we're now struggling to ensure packages reach their destinations in time for the holidays. Of course, all the efforts began months ago when we made our buying decisions to ensure we had sufficient quantities on hand to meet anticipated demand, we build our holiday marketing strategies, updated our websites with new pricing and products, and wrote emails and social media posts to have them ready to trickle out to consumers shopping for their holiday gifts. For us, the pre-holiday season is busy, fraught with uncertainty, critical decisions on pricing and promotions, and putting our holiday strategies into action.
Digital marketing is (or should be) a big part of your holiday planning as more consumers shifted their shopping online during the pandemic and appear poised to continue shopping online in larger numbers, as you can see below.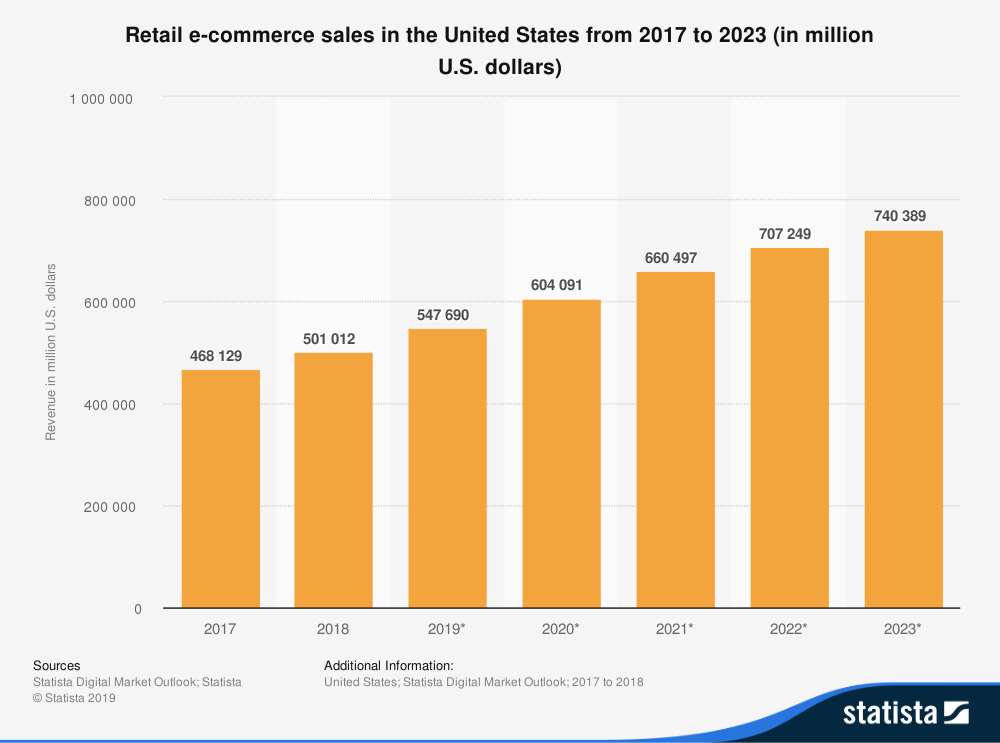 While your purchasing decisions have a big impact on the success of your holiday season; trying to estimate demand and guess which toys and other gifts will dominate a given holiday gift list, promoting your offers against a crowded marketplace full of competitors trying to one-up your marketing efforts is critical for success this holiday season. Content marketing managers turn to hidden corners of their minds to wow shoppers with new types and forms of content for the holiday season to encourage shoppers to part with their money.
While it may be too late for this holiday season, as you do your postmortem in January, here's your guide to how to jingle your way to success this holiday season.
How not to go crazy during the holiday shopping season
On the Internet, you find tons of promotions that can drive executives, marketers, and all professionals crazy as they strive for success against the competition. You also have a bunch of holidays butting up against each other so you must prepare in advance a host of promotions designed to capitalize on each holiday, including New Year's Eve, Boxing Day, Christmas, Hanukkah, Kwanzaa, and a host of other holiday seasons. In fact, there are over 20 holidays between Thanksgiving and the beginning of January! Preparing fresh content for each of these events, as well as all the holiday parties, gatherings, and gift-giving occasions can drive the best marketer crazy without careful planning.
In addition to preparing for all the holidays, online retailers face a host of challenges that are amplified by the massive amount of business completed in a few short months. For example, etailers must assure the protection of confidential data, plan contingencies in case there are disruptions in the supply of goods, purchase useful software to facilitate their marketing plans, such as marketing automation tools. – these factors make negative adjustments to the work of every online store. Planning ahead starts in early January to avoid a disruption in the success of the next holiday season.
Before starting work, you need to hold meetings with specialists, suppliers, logistics firms, and your team to understand how to adapt to the sales seasons, what to offer to customers, introduce digital technologies that will improve the service, and make the work of employees easier.
A clear plan was the key to success this holiday season and you must start now planning for the next holiday season by collecting key performance metrics that make your planning more effective. Don't try to solve problems as they arise. Monitor everything that impacts your success and build plans to do better next year.
How to organize preliminary preparation
Based on the best practices in building marketing campaigns, we see the key to success lies in setting clear goals, determining effectiveness, measuring performance, attracting brilliant minds, analytics, and optimization. Hitting the ball out of the park with a seat of the pants strategy only works in the movies, not in real life. Here are some specific things to consider in building your plan for next year.
Start luring customers as early as possible
You face immense competition attempting to reach the same consumers with similar products. There's only so much you can do with pricing before you lose money with every sale. That's fine for a loss leader but you can't just keep doing it for every product. Hence, your best strategy is to lure loyal customers with superior customer service, high-quality products at reasonable prices, and communication that builds a relationship with them.
In this case, your content creators should prepare tempting offers that bring loyal customers to you as their first stop when shopping for the holidays. Encourage customers to write reviews and share promotions with their network to bring in new customers. Prepare templates for holiday emails and SMS well in advance and test those messages so you have the ones that convert best ready to go when it's time to promote your holiday offers.
In addition to mailing, do active work on social networks. Create mesmerizing video content so that consumers will not be able to take their eyes off of your products and special offers.
Remember that various social platforms require different video formats, so when editing videos and bringing them to excellence, change video formats and images to fit the platform.
Analyze past campaigns
Before starting active sales, it is important to work on analyzing past campaigns to avoid mistakes during the new season. Consult with each department manager to find out what went wrong and what worked last time to optimize performance for next year.
Each season should end with both positive and negative experiences. Invite your customers to share their shopping experiences, for instance, you can invite each customer to write a review or send feedback by mail. Also, listen to comments on social media to learn what consumers think about your brand. This helps strengthen your relationship with customers as well as provide insights to improve your marketing efforts in the future.
A communication strategy is essential when doing e-commerce. If you go about your business to achieve the best performance, then you must be open to suggestions and criticism. Be sure to communicate back to customers who have left reviews to show how you incorporated their comments into future plans. Moreover, don't send the same messages to all customers. Provide a personalized approach and adequate response to criticism.
Guides are the best ad campaign
Many people are faced with the fact that they run out of ideas or forget what they once wanted to buy. Help your customers navigate the space by offering gift guides as suggestions for those they find hard to shop for. Publishing guides with suggestions on what to buy for your child's teachers, for secret Santas at work, for your employees, etc, offer a solution for the gift-buying problems. These guides make great content for your website that improves your SEO (search engine optimization), makes content marketing on social platforms, in emails and SMS messages easier, and may even garner some love from the media, which is free advertising.
Need marketing help to support business growth?
We welcome the opportunity to show you how we can make your marketing SIZZLE with our data-driven, results-oriented marketing strategies.  Sign up for our FREE newsletter, get our FREE guide to creating an awesome website, or contact us for more information on hiring us.
Hausman and Associates, the publisher of MKT Maven, is a full-service marketing agency operating at the intersection of marketing and digital media. Check out our full range of services.