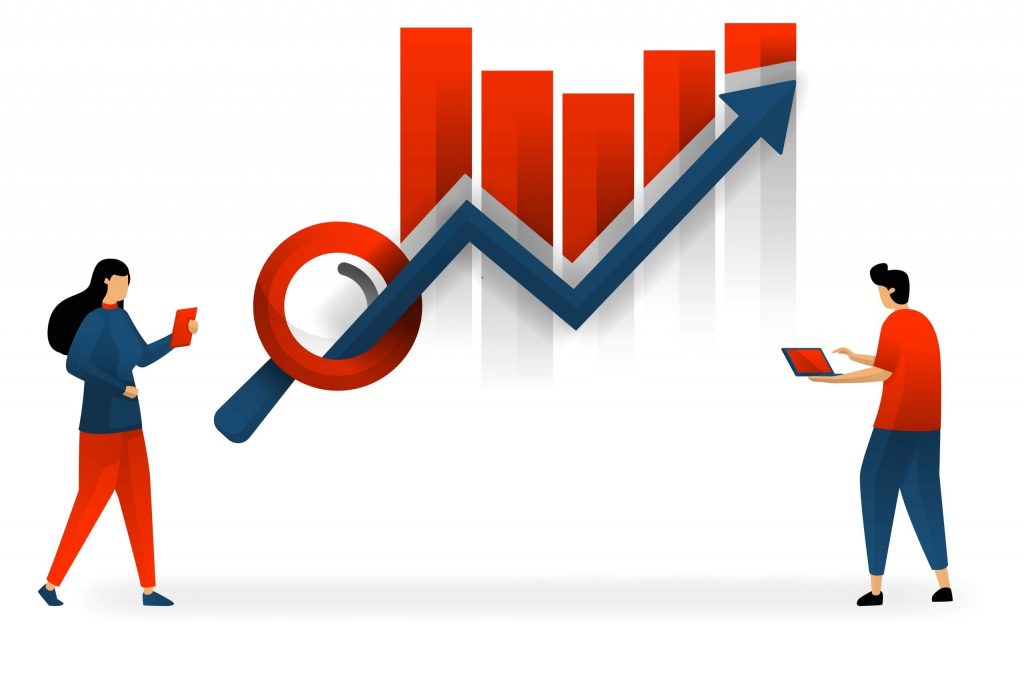 A successful business requires both driving traffic to your store, whether an online store of a physical one, then convincing visitors to buy. Building repeat customers is a lofty goal for any business, rather than settling for making a single purchase, so you want to develop relationships with customers after that first transaction. Each element in this process is necessary and each requires its own set of marketing strategies and tactics. Today, we'll focus on how to improve your website traffic.
If you recently built your website or you've run your site for a while yet find the results disappointing, gaining visitors is the first step in building success. Improving your website traffic takes time and focused effort. Basically, you improve your website traffic by practicing SEO, which is really a series of interrelated activities with creating valuable content on a consistent basis as the backbone for all your activities.
Many aspects of SEO require no special technical skills while others involve mastery of more technical tactics. We won't go into the most technical aspects of SEO today, but consider sites like MOZ where you'll find lots of experts in these technical aspects. I especially recommend their Whiteboard Friday as a great means to learn the technical aspects of SEO.
If you're not up for learning all the ins and outs of SEO, all you have to do is find the best people who understand the pain points of every marketer, both start-up and established. For instance, check out the Sacramento SEO firm to learn critical secrets to generating massive traffic to your site today. Aside from providing high-quality content, you need to step into the game with the right support team from day one to success.
Without further introduction, we'll dive right into the top 10 ways to improve your website traffic.
10 effective ways to improve your website traffic
Traffic is the core foundation of every successful website and, all things being equal, more traffic translates into higher conversion rates, transforming visitors from leads to sales. Below see a graphical depiction of how this works.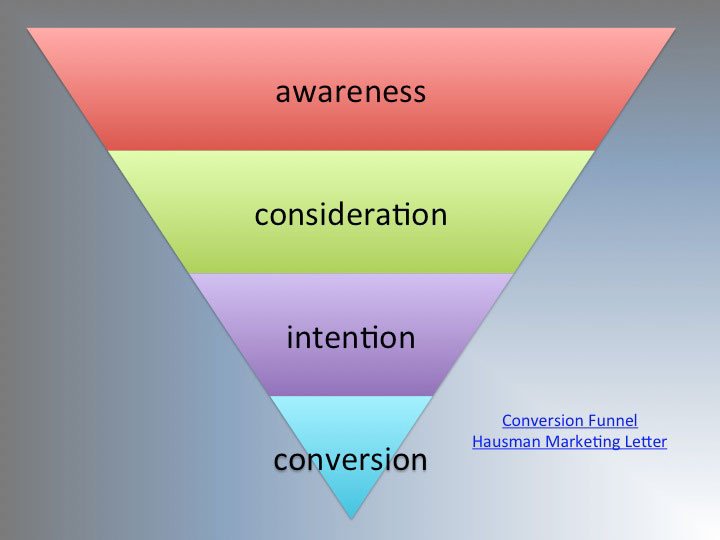 So, when we talk about improving your traffic, we're talking about pouring people into the funnel in the hopes that the once left at the bottom of the funnel. There are tried and tested ways on how to generate more visitors to your site, here effectively are some of them.
Advertise and get social on social media
Advertising is a great way to generate traffic and attract more visitors to your site if done correctly and you have the budget to do advertising effectively. Spending too little money may mean you don't rise about the noise and you might waste your money. By the same token, slapping something together that doesn't fit your brand or positions your brand poorly, you are doing more than just wasting your money.
Options for advertising include search as well as social media advertising, although you might consider display advertising. Each advertising mode involves different strategies and tactics so, if you don't have the expertise for advertising, consider hiring an agency or a dedicated employee to handle this somewhat technical job.
The same thing goes for social media. SMM (social media marketing) is a great tool to improve your website traffic, but achieving success depends heavily on your expertise in the specific platform you choose. Check out some of my posts to learn more about SMM if you want to give it a whirl.
Be proactive and use a variety of social media platforms to reach your target audience with corresponding keywords associated with your website. Promoting your content and being social sets the right mood and target traffic.
Work on catchy headlines
In search and on social, your headline is your most prominent element, Catchy headlines are more clickable than boring ones. It's one of the essential parts of your content and should give users a reason to click on the content and visit your website. Without compelling headlines, your content, regardless of how comprehensive it is, you won't see the traffic you hope.
Use words like "how-to", or lists like "top 5", in your headlines to encourage clicks. Be personal, so rather than referring to generic businesses use personal terms like "your". Use visual and sensory language like "brilliant" or "amazing". Use poetic tools like alliteration or write headlines that challenge the assumed reality, like "something you never thought about when doing XYZ".
Mix up format and content-length
Mixing the format and length of your content and making it look appealing to a variety of readers is highly effective. Intersperse short news-based posts with materials in long-from together with infographics or videos that offer data-driven content to provide maximum impact.
One of the things I routinely use is Feedly, which ensures I share relevant content from other websites. I send content to Buffer, which already contains my preferred sharing schedule. By automating the process, I ensure I share on the correct schedule and don't have periods when I don't have content to share.
Target long-tail keywords
Keywords, actually keyword phrases, are the heart of SEO, as they form the link between search intent and your content. Choosing the right keywords aligns your content with what searchers want from their search. In the world of voice-search, tails are getting longer and longer as they now represent natural language rather than what someone types into a search bar.
Choosing keywords obviously relies on matching content to users' needs. Beyond that, choosing keywords is a balancing act between choosing keywords representing a large number of searches and keywords where you face less competition. Google has a keyword planner that's free and helps by providing both the number of searches per month and competition level. Other companies have products, some free and some paid, to help you choose keywords. Obviously, the paid versions offer more bells and whistles.
Start off choosing about 20-30 keywords and crafting content around those keywords and variations on those keywords. Don't overuse keywords and don't stuff keywords into your content so it's nonsensical.
For websites, various plugins help you optimize your keyword use. Most grade your content and offer suggestions to improve your use of keywords on your pages. I use Yoast SEO but lots of others prefer the All in One plugin.
Pay close attention to your on-page SEO
SEO is essential and optimizing content for search engines is valuable and worth reconsidering. From optimizing alt text on images, building internal links to other content you have related to your current page, including meta descriptions (used by search bots to categorize your content), and more, on-page SEO boosts organic traffic for your website.
Participate in guest blogging
Guest posts from reliable and reputable websites help generate more traffic to your website, too. By posting content on websites with significant traffic and linking that content to your website and social presence, you gain a new audience for your content. These guest posts improve your website traffic as readers visit your site to learn more.
Not all websites allow guest posts and most have very stringent requirements for guest content. Check with the website owner or his/her agents before sending content to ensure it meets their needs. Also, be patient, as popular sites have backlogs of guest content — my backlog currently runs about 5 weeks. Once you submit your BEST content for a guest post, don't send it elsewhere unless the website rejects your post. Duplicate content is a big SEO no-no, so don't bite the hand that feeds you by sending your content elsewhere.
Respect websites willing to host your guest posts and do your part by sharing the post once published to help drive traffic to the website.
Referral traffic works (Backlinks)
It's vital to understand how referral links work and how to secure one from top-tier sites. Basically, a backlink, like a reference in a research paper, provides support for the quality and value of your content. A backlink generates trust and will improve your website traffic. Not only that, but Google recognizes backlinks from high-quality sites and improves your performance in search so that your content appears higher. High ranking content garners more clicks that content showing up lower in search results. This graphic depicts results from studies regarding this relationship.
Only organic backlinks provide value. Reciprocal links or link sharing can actually damage your Google rank.
However, that doesn't mean you should just leave backlinking to chance. Instead, build relationships with other websites related to yours whether through comments or sharing their content or through engaging with them on social media. Then, send over a suggested backlink to your content that fits something they already publish. Don't expect website owners to accept your offers unless you can offer something in return. I can't tell you how many emails I get per day from folks who want a backlink from my site but have done nothing for me.



Interview thought leaders
Never pass up a chance to interview a thought leader then post that interview on YouTube, embed the video on your website, and include it in a link shared on social media. Users who find your interview will visit to learn more about the leader.
There is power in effective email marketing
Consider email marketing as an effective tool to generate traffic and promote services or products you offer. New rules governing email passed by many industrialized countries make email marketing challenging, as do email clients like Gmail that filter out promotional content. Still, building your own email list and sending periodic email drives traffic back to your site. Sending reminders of a discount product or new functionality makes a massive difference in site traffic.
Check your site responsiveness and speed
Checking your site's responsiveness is critical. Not only does testing your content across various screen sizes and resolutions ensure your content is in the best shape possible, but Google uses responsiveness as a ranking factor. Ensure accessibility and comfort when viewing your content regardless of what device readers use, especially with smartphones.
Aside from accessibility, fast page upload is vital to keep your visitors from clicking away. Every year, it seems, users are less patient and expect pages to load faster.
People love to discover new things, regardless of how simple or grand. Aside from the above ways, you can try hosting webinars or attend industry conferences to help you get more visitors while building credibility and a positive online presence.
What is good website traffic?
The rule of the thumb says that for most average websites having 1k+ visitors monthly is a good sign of a healthy generated traffic. If you're not close to this number yet, try to improve your website traffic by trying some of the suggestions made here.
Conclusion
Improving the quality and quantity of your site's traffic is vital. Whether you're in the e-commerce biz or blogging, generating more traffic to your website is essential to achieving your target goals. These proven ways to create more traffic help you convert leads to sales efficiently.
Need marketing help to support business growth?
We welcome the opportunity to show you how we can make your marketing SIZZLE with our data-driven, results-oriented marketing strategies.  Sign up for our FREE newsletter, get our FREE guide to creating an awesome website, or contact us for more information on hiring us.
Hausman and Associates, the publisher of MKT Maven, is a full-service marketing agency operating at the intersection of marketing and digital media. Check out our full range of services.