A key step in beginning a business is selecting a location, which cannot be done casually. It's important to consider certain factors, such as whether you are launching your business for the first time or trying to grow into new areas. Indeed, your business may succeed or fail, depending on your chosen location. So, how do you choose the right business location when starting a new business? That's a great question that we'll answer in this post by looking at the 9 major factors you must consider.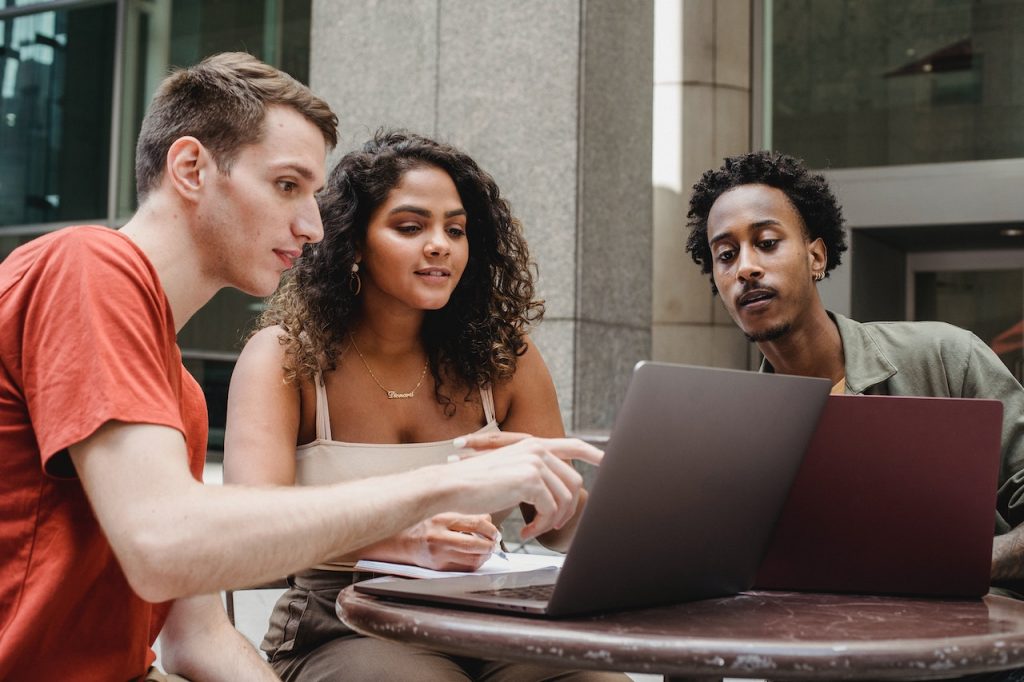 How to choose the right business location
You probably heard the old adage regarding how to succeed when starting a business: location, location, location. It's often repeated because the location you choose vastly impacts your success. Below, we discuss 9 factors you must consider when choosing the right business location:
Your budget
A safe location
Easy accessibility
Other businesses in the area
Commuting time and parking for staff
Does the building fit consumer expectations based on your industry?
Atmospherics in and around the building and location
Potential for growth in the area
Legal requirements
So, without further ado, let's dig into our topic for today.
1. Consider your budget
Choosing a location that meets your business's budget is imperative so you can stick within your budget. You can leverage your resources by choosing to rent the right business location, at least in the beginning. This decision results in higher costs overall but reduces the costs of purchasing a building such as escrow, down payment, and other costs. Renting versus buying also means you face less risk as you aren't committed to a long-term contract. You can negotiate a lease of just a few years versus a mortgage of 30 years, for instance.
The lease or mortgage payment is only one part of the cost involved in your location. For instance, you incur monthly expenses for utilities and upkeep, so the right business location might mean choosing a location where utilities are lower and upkeep is borne by all the businesses in the area, not just yours. Moreover, the tax effects of your potential location are also an important consideration, so keep this in mind. Depending on your business type and geographic area, looking for a location outside a specific zone or municipality could make you eligible for a tax benefit, so consider this impact in your decision.
Finally, you likely need to make upgrades and modifications to the location so it suits the needs of your business and its customers. Choosing a location that requires less of these expenses makes a location more affordable even if the rent is higher. A restaurant, for instance, might find it cheaper to move into a space that housed another restaurant in the past as the space is already set up for your needs.
2. Ensure your location is safe
One of the most crucial aspects when picking a site for your business is safety and security as certain areas are more prone to crime, which might discourage customers from visiting the area or limit your ability to attract suitable workers. If your business will likely store cash or other valuables on the premises, a high crime area means you pay higher insurance and face the increased risk of loss. By locating in a low crime area and installing the proper safeguards to protect customers, employees, and inventory you ensure the necessary precautions. 
Adding lighting around the parking area and building, installing cameras, and hiring security staff also goes a long way toward making everyone feel much safer and ensuring the security of your property.
3. Make sure it's easily accessible
You also want to consider the location's accessibility when choosing the right business location. Consider traffic patterns to balance the needs of having sufficient exposure to prospective customers with the ease of allowing potential customers to get in and out of your location, as well as finding parking. If you consider an urban area, ensure your location is convenient to public transportation.
For some small businesses, having lots of foot traffic is the icing on the cake. Therefore, go to that location numerous times to observe how the crowds change throughout the day. Try your best to determine how the volume of foot traffic in the chosen area of the selected location might assist your business and maintain your business on course for future success. A traffic study such as this, as well as monitoring the availability of parking at various times of the day, is well worth the investment.
Moreover, you want to ensure access to trucks carrying inventory in and out of your proposed location. Therefore, ensure your business location is easily accessible to suppliers and even package couriers. When weighing your options, evaluate whether your location increases the cost of getting inventory to your business. For instance, if you run a manufacturing operation, locating near your suppliers reduces costs while if you operate an online business, locating near transportation hubs means you can get products to customers more quickly. While you're at it, you can leverage the services of a third-party logistics service provider since their rates are generally less expensive.
4. Other area businesses
It may not prove a good idea to move into a location where your competition already has a presence. However, the presence of anchor stores, such as a large grocery store or chain department store, may draw potential customers into the center where you locate your business. Thus, you piggyback on their marketing efforts to attract shoppers to the area.
5. Consider the staff
Hiring the right staff can make or break your business. You want to hire knowledgeable employees who are happy in their work if you want to make customers happy. Part of hiring and keeping a motivated, happy staff is making the location easy for them by locating near centers where you can find an abundance of the kind of employees you need. For this reason, high-tech businesses tend to evolve near universities such as the triangle formed by universities in Raleigh, Durham, and Chapel Hill called the Golden Triangle. These universities include NC State, UNC, and Duke, some of the premiere schools in the country.
Also, make it easy for staff to commute to work by locating near interstates or other major highways that allow workers a fast commute. Ensure you offer sufficient parking for your staff.
6. Ensure the area matches your industry
Locate in an area that fits your industry. What kind of business will you run—commercial, retail, industrial, mobile, and so on? If you run a manufacturing or distribution business, you likely have unique requirements that involve a lot of low-rent space with easy access to rail or interstate traffic. If you want to start a high-end retail business, you must locate your business near other high-end businesses, such as along Rodeo Drive in LA. Choosing the right business location means going where your customers are, as a retail business, but keeping costs low if you're not.
7. Choose the ideal structure for the building
The property is important, but what is on the property is equally important when choosing the right business location. Find a place where the building is attractive to you and your staff. Take into account the viewpoint of a potential customer or business. The most suitable place should have the right aesthetics to wow your customers and satisfy your staff, so feel free to consider this.
In retail, we call these atmospherics and they revolve around the feeling elicited in customers when they enter your establishment. Consider aspects such as lighting, sound (such as music you pump in versus traffic noise), smells (positive smells like baking bread versus negative ones such as burning rubber), crowding, display cases, and more in setting up the right structure that appeals to customers.
8. Don't ignore the growth potential of your business
As a business owner, you should examine whether your chosen area can handle future development or an increase in demand. Some spaces may not allow you to expand when your business grows. And moving to another place is time-consuming and costly. It might also mean losing your existing customer base. Therefore, deciding whether you intend to stay at the chosen place for a short or extended period is best, so keep this in mind. Therefore, you want to speak to the property owner to ensure that you can make changes when the situation requires it.
9. Consider the zoning laws
Find out about your town's or city's zoning laws before choosing your new space. You can determine the permitted business operations using your local location as a guide. This is especially crucial if you own a restaurant as certain areas are designated as no-alcohol areas, such as near schools. Other types of businesses might face similar restrictions in terms of the zoning or types of business allowed. You can avoid breaching the laws and paying exorbitant fines by knowing the law upfront, so consider this.
Conclusion
Indeed, choosing the right business location can either help ensure success or cause loss. And the best location for a business varies depending on the type of business, customer preferences, and the availability of suitable employees. Still, if you focus on these 9 key areas, you have the best chance of outsmarting the competition and ensuring that your business stays on course for long-term success.
Need marketing help to support business growth?
We welcome the opportunity to show you how we can make your marketing SIZZLE with our data-driven, results-oriented marketing strategies.  Sign up for our FREE newsletter, get our FREE guide to creating an awesome website, or contact us for more information on hiring us.
Hausman and Associates, the publisher of MKT Maven, is a full-service marketing agency operating at the intersection of marketing and digital media. Check out our full range of services.