When you run any kind of online business, you must ensure you continuously drive traffic and convert a high percentage of that traffic into paying customers. Trying to boost your sales leads involves a multi-pronged strategy consisting of:
Driving traffic representing prospective buyers to your website as the volume of traffic alone doesn't translate into organizational value
Developing an effective lead nurturing program designed to drive visitors down the funnel to become customers and, ultimately, loyal customers
Converting visitors requires a seamless sales process designed to make it easy to consummate the deal
Reputation management to ensure you maintain positive attitudes toward your brand
Optimizing this process translates into increased revenue and growth.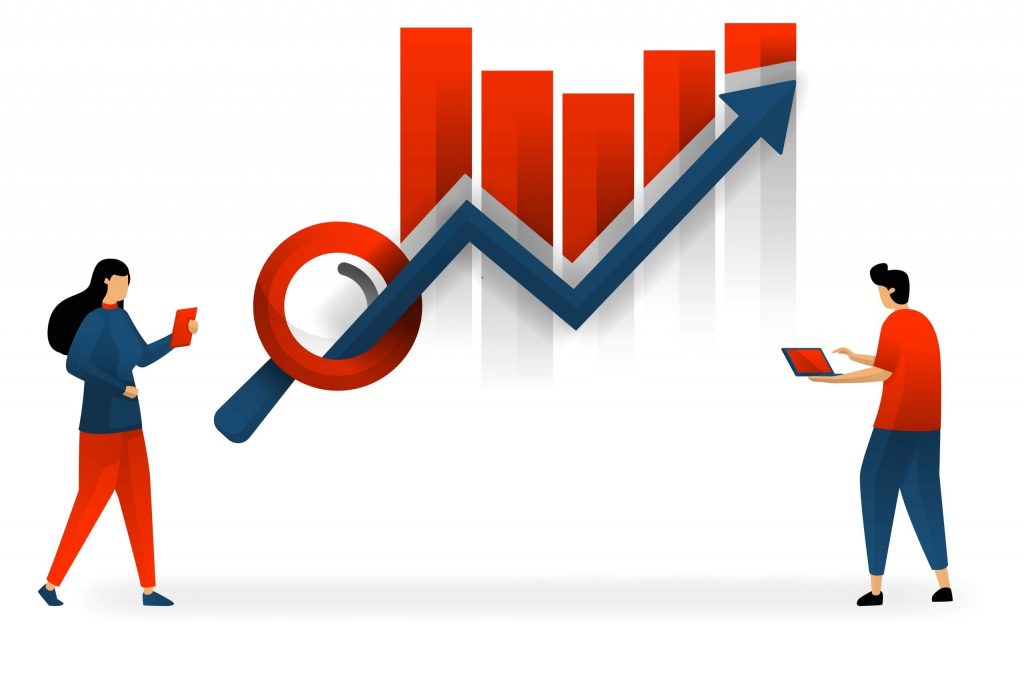 In this guide, we thought we'd offer some tips to help you boost your sales leads in 2021. Read on to find out more.
Boost your sales leads
Driving traffic to your website
There are multiple sources of traffic for your website including organic traffic from search engines, social media traffic, paid traffic, and direct traffic. Each of the sources of traffic requires a different strategy if you want to optimize performance. However, all of these sources of traffic share one thing; reliance on content marketing.
Organic search is commonly the most important and plentiful source of traffic to your website. Search engine optimization (SEO) involves multiple factors, but the most important factor is creating valuable content on a consistent basis. Check out the graphic below to show how your position in search results impact traffic to your site.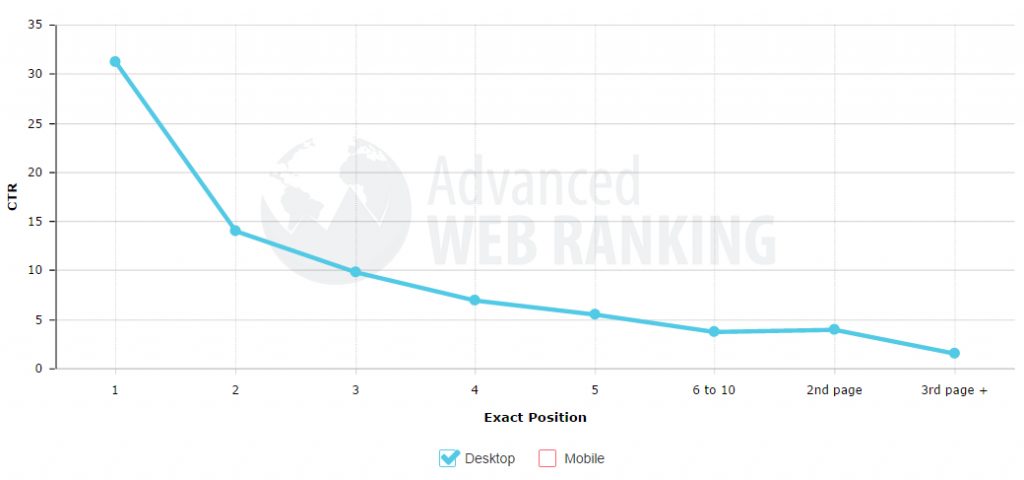 Creating valuable content isn't just about telling your website visitors more about the product – content also needs to answer their questions, offer tips and even showcase how the product solves their problems. Therefore, it doesn't help boost your sales laves to just post any kind of content. The content you produce must focus on your target market, their needs, their questions, and use language representing the way they talk about your brand. Thus, the stilted press release is anathema to content marketing.
It is also worth noting that poor content negatively affects your SEO and, in turn, results in your website not ranking well in searches related to your product. Spend some time looking into your current content strategy and you might just find some room for improvement.
This is also important to keep on top of your SEO strategies. Search engines like Google change their algorithms constantly in order to ensure they meet users' desires for the best search experience. It is impossible to predict how they'll change the algorithm, but they do sometimes give insight into proposed changes through websites owned by the founders. Keep on top of any algorithm changes to ensure you optimize your website for search.
Lead nurturing
Visitors don't normally make a purchase during their first visit. Instead, you must nurture them from the first visit to first purchase to customer loyalty using lead nurturing strategies based on content marketing. Encourage visitors to subscribe to your email marketing program and register on your website to allow such follow-up communications that help direct users to the content most likely to move them towards conversion.
If you want to boost your sales leads in 2021, you must also consider lead scoring, a quantitative procedure that ranks users in terms of potential for a sale. That's because you incur costs by attempting to nurture leads and some users simply don't warrant such efforts. For instance, a student visiting your website to collect information for a project or a competitor wishing to sis out your online marketing tactics don't warrant follow-up. Lead scoring can help you to score your leads based on how likely they are to convert. There are some excellent tools available for lead scoring to ensure everything is properly targeted to those who might actually convert.
Create a seamless sales process
When was the last time that you optimized your website? You might actually find that some customers coming to your website would like to make a purchase, but they can't find their way through your sales process and leave without completing the purchase. Optimization is extremely important in 2021, especially when it comes to mobile devices.
Offering an easy shopping cart experience that seamlessly moves visitors from shopping cart two thank you page helps boost your sales leads and conversion rates. Ensure sales pages move quickly from one to the next, you don't require extraneous information or registration, and offer appropriate payment options (including 3rd party options like PayPal and bitcoin). Also, consumers don't want to pay to ship and you'll find a severe drop off when you require payments for shipping and handling.
If you aren't familiar with the best optimization strategies, have a look online and make some important changes.
Reputation management
Managing your online reputation is a critical factor if you want to boost your sales leads. Managing your reputation starts with providing superior products, reasonable prices, and excellent customer service. Extend your efforts, by listening for complaints, questions, and negative attitudes towards your brand. Often these are the result of ineffective customer service and by addressing concerns quickly and completely you can make these negative attitudes disappear.
Analyze everything
No one has access to a crystal ball to accurately predict which strategies will boost your sales leads. instead, you must analyze everything related to your website and other digital marketing efforts  Google Analytics is a great tool that's free to use. After connecting in Google Analytics to your website, you'll find daily reports with updated information regarding critical metrics that translate into increased sales. Google Analytics even provides limited real-time data.
You should create dashboards containing critical metrics then monitor performance via the dashboard on a daily basis. You must include metrics for the top of the sales funnel all the way through to the bottom of the sales funnel to gain the information necessary to boost your sales leads. Monitor page views to determine the top pages visited, acquisition metrics to determine which efforts drive traffic to your site, and performance metrics such as bounce rate and load speed. Break down these metrics into target groups based on demographics, geographics, and online behavior. Set goals for key performance indicators (KPIs) such as shopping cart abandonment and conversion.
By creating dashboards containing these metrics and analyzing them on a daily basis you'll determine which campaigns and pages work best, which traffic sources translate into higher conversion, and which groups represent your best leads.
Create a data-driven culture
Create a data-driven culture within your organization by stressing the importance of analytics in guiding strategy from the very top. Recognize that most problems aren't technical in nature but a reflection of your culture. The first step is ensuring everyone who needs it, has access to analytics needed for their decision-making and those data presentations provide insights rather than vomiting data all over the place. Train data scientists to think beyond the numbers to choose metrics reflecting your need to boost your sales leads and meet other critical goals.
Final verdict
If you are hoping to boost your sales leads this year, you should spend some time making changes based on the tips that we provided in this article. Start with your content to focus on reaching your target market effectively then technical elements such as your website speed and seamless sales pages. Over time, you'll start to see some positive changes in the number of leads and the conversions you get.
Don't let a poor website affect your business performance. You can get leads online, as long as you are willing to put in the work.
Need marketing help to support business growth?
We welcome the opportunity to show you how we can make your marketing SIZZLE with our data-driven, results-oriented marketing strategies.  Sign up for our FREE newsletter, get our FREE guide to creating an awesome website, or contact us for more information on hiring us.
Hausman and Associates, the publisher of MKT Maven, is a full-service marketing agency operating at the intersection of marketing and digital media. Check out our full range of services.