Trust and loyalty among consumers got a bad rep in 2020. Research shows most customers are much more likely to try new brands than before and will do so willingly without much thought. In fact, 92% of customers claimed to be "disloyal" according to a recent study. There's simply too much choice out there and the temptation for customers to stray from your current brand is enormous. Having a strategy to boost trust with content marketing is now imperative.
The Amazon generation is much more price-conscious, and it's easy to sway them to buy a new brand at a lower price. Online shopping just makes it too easy to compare prices from the comfort of your living room. After all, consumers know your advertising is probably a lie, so why not use price as the purchase criterion.
If the quality of the alternate brand suffers, shoppers simply go looking for a new brand that's cheap. They have lots of options.
And, with the world's population on lock-down, supplies are limited, which forces even loyal customers to switch to another brand that's available. After experiencing the other brand, consumers may decide the alternate brand is sufficient and you lose your loyal customer.
What have you done to combat these factors? They greatly impact your financial performance and may spell death for your brand. To build the trust you need to keep customers coming back, you need more than just quality and brand image. You need a sustained strategy to boost trust with content marketing beyond advertising. Here are some options to gain and keep loyal customers.
Available Support
Providing support is critical for retaining customers. Not only does support give you the chance to fix problems before they fester into dissatisfaction, but you also head off negative word of mouth that dissuades others from giving your brand a chance. We don't often think of this as content marketing, but, in the digital world, your voice isn't the only one out there. Customers have a voice and you need strategies for that content to support your brand. Thus, a listening program is a fundamental step in your content marketing, especially if you combine listening with responding, which you should.
You need a number of support options. For instance, prominently display contact details so customers don't have to hunt for solutions. Reducing complaints shouldn't be the goal, but rather making it easy for customers to voice issues to give you a chance to make them whole again. Or, better yet, use a strong Call To Action (CAT) in your thank you email, on your website, and in your newsletter to take customers to someone who can solve their problem. Include a click button in a contrasting color on your social media page to encourage customers to get in touch.
Make sure you assign a sufficient number of people to respond as soon as possible and use metrics to monitor performance relative to a realistic goal in terms of time to respond and successful responses. Nothing has a higher "piss-off quotient than when someone asks for help and that request is ignored. Increasingly, firms hold customer service hours on social platforms to respond in real-time to customer complaints.
FAQs and customer forums offer options for customers to find their own solutions, which saves time for the customer and money for your firm. However, ensure there are options for customers to contact a real person (via chat or phone) if these options don't address their concerns. Chatbots use AI to mimic responses so customers believe they're talking to a real person without the expense.
Customer Experience
Boost trust with content marketing by taking a customer-centric approach in developing every aspect of your content marketing. Customer needs must drive every aspect of your business from website design, newsletters, store layout, and aesthetics, to messaging and design.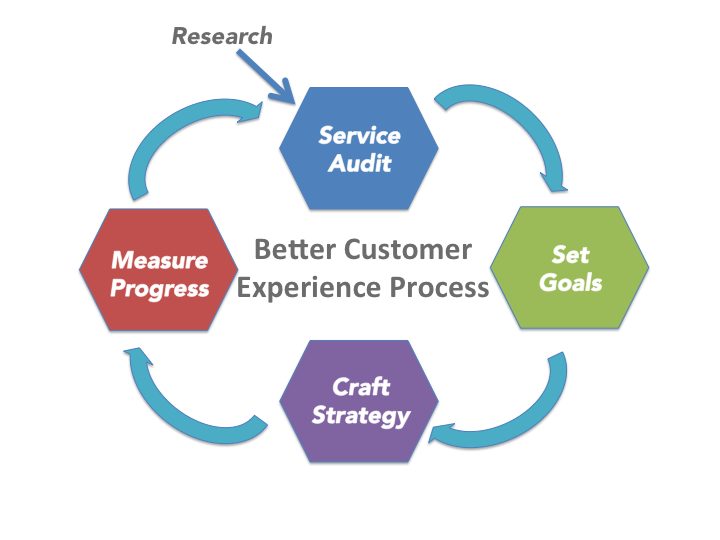 Design products that customers enjoy using. Make their lives as easy as possible with comfortable hand grips, easy cleaning features, and storage options
Write about how your products or services really benefit the customer
Save customers time and/or money with online checkout
Anticipate common issues, such as payments, address changes, or order frequency to allow self-service to save time for customers and expense for your firm
Don't use hard-sell tactics and try to make your content as personal as possible. Remember to sprinkle promotional messaging with something entertaining or informative. Support and celebrate customers through content marketing.
Brand Authenticity
Developing and maintaining brand authenticity supports your marketing efforts. Through consistent branding that resonates with your target marketing, you boost loyalty with content marketing.
Make content marketing consistent by sticking to clear design, language, and style. Send a consistent message as well.
Is the "personality" of your business always reflected through your content?
Is your logo a strong and memorable presence, as well as your company values? Do these come through in actions?
Do you present a consistent voice in all content marketing that's likely to resonate with your target market?
Does your content marketing support your reputation by making a social contribution?
Will customers view your content marketing as a credible representation of your brand?
Quality Video
Make video a significant component of your content marketing to boost loyalty. Video can boost trust with your customers because it's very personal and engaging. Consumers watch hours of video, especially younger consumers, and video attracts attention on most digital platforms, thus increasing awareness.
Lots of companies help clients create impactful and engaging video content including this video production company. If you have some skill with Final Cut Pro or Adobe Premiere Pro and some time, you might create your own videos.
Professional-looking videos show your expertise and personify your brand to increase authenticity and engagement.
Here are some options to boost trust with content marketing videos:
Make video tutorials explaining how to use your products
Show your expertise through webinars
Use video to support blog articles and podcasts
Reviews and Testimonies
Customer reviews and testimonials really boost trust with content marketing because your target marketing believes what customers say about your brand. Thus, include reviews and display them prominently as part of your content marketing strategy. Use video testimonies as well, or if possible, include the names or photos of clients. Use your instincts to judge what would most appeal to your client base. Select testimonies from loyal customers demonstrating long-term reliable service that meets or exceeds expectations.
It's challenging to gain reviews or testimonials, as dissatisfied customers are more motivated to take time to provide them than satisfied customers. You need a strategy to encourage satisfied customers to provide reviews or testimonials. Whatever you do, don't fake it with fake or company-provided reviews or you'll destroy any trust already developed for your brand. Inauthentic reviews always come to the surface eventually.
Strategies to increase testimonials and reviews involve tactics such as offering free products for review (although this might backfire when readers learn about the free product), holding contests among customers who provide reviews, or simply highlighting and celebrating customers who take the time to review your brand's products.
Need marketing help to plan your business strategy?
We welcome the opportunity to show you how we can make your marketing SIZZLE with our data-driven, results-oriented marketing strategies. Sign up for our FREE newsletter, get the 1st chapter of our book on digital marketing analytics – FREE, or contact us for more information on hiring us.
Hausman and Associates, the publisher of MKT Maven, is a full-service marketing agency operating at the intersection of marketing and digital media. Check out our full range of services.