Running a medical practice can be lucrative but also requires much effort to put your institution out there to attract patients. In today's world, old-school ways like word of mouth and handing out fliers may not be sufficient when you're trying to get out the word about your medical practice. If you want more patients walking through your clinic doors to keep your finances in the green, it's time to review your strategies used to attract more patients and care delivery. But with so many options, you probably feel lost about where to start. No worries, though, as this article will assist you in navigating the maze. Check out these four effective ways to attract more patients to your medical practice.
How to attract more patients to your medical practice
Frankly, almost any strategy used in other market niches will help attract more patients to your medical practice. Some challenges physicians face that make it harder to attract more patients include:
Customer satisfaction is the key to repeat customers and referrals. In medicine, the overarching goal is to deliver better patient outcomes, which may mean NOT giving patients what they want, especially when it comes to drug-seeking behaviors. Rules with serious penalties, for instance, limit a physician's ability to prescribe pain medications. Further, drug advertising (allowed in some countries) means patients come in with a diagnosis and want a particular drug. The diagnosis might be wrong and the drug might have serious side effects making it a poor choice for the patient.
There's a serious knowledge gap between patients and physicians. Managing that situation without appearing indifferent to patients or superior without taking a very long time to explain your decisions to patients is challenging.
Third-party payers are unique to medical practices. These payers interfere in the patient/physician relationship in a way you don't see in other consumer markets.
Capitalize on digital marketing and boost your online presence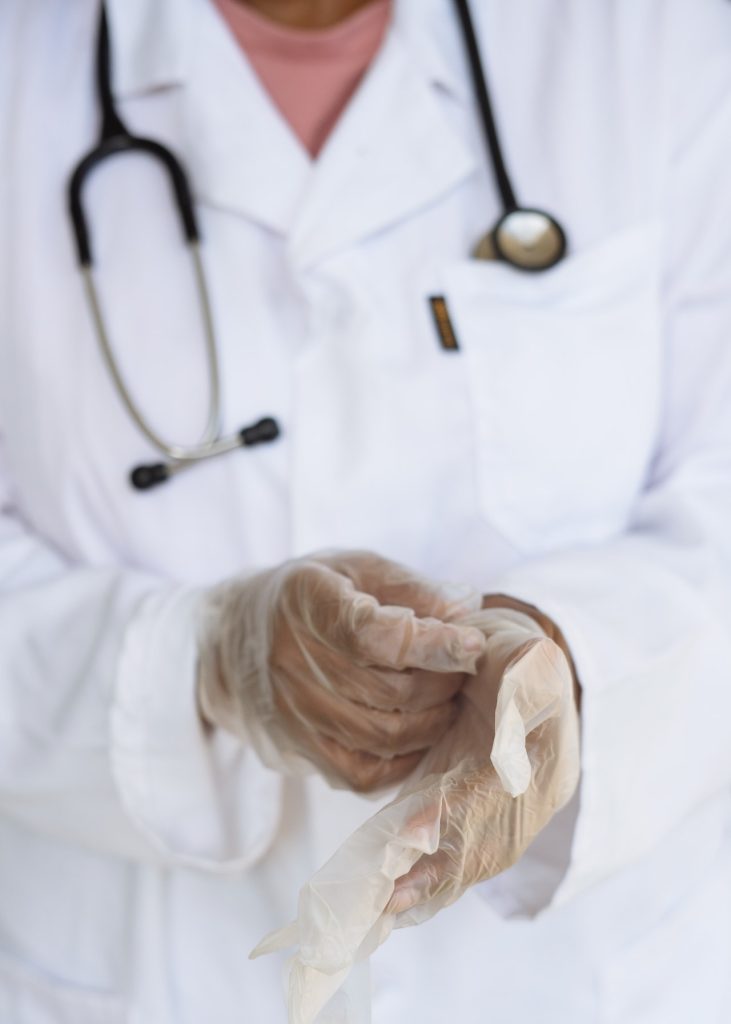 These days, having a rock-solid web presence is a must for any business, including your medical practice. A killer online strategy can set you apart, bring more patients to your clinic, and improve your bottom line. According to the Pew Research Center, roughly 72% of adults in the U.S. search for health info online. It won't slow down either, as the world is only getting more tech-savvy. So, it's vital to get with the time and focus on reeling in patients through digital marketing techniques such as getting a user-friendly and well-optimized website.
It's also time to take center stage on social media. Businesses have been all over it, and if you're not in on it already, now is a good time for a wake-up call. Social media can be a terrific tool to boost your online presence and get more patients through your clinic doors. Regarding the social media playground, big players like Facebook, Twitter (now X), and LinkedIn are your go-to platforms for connecting with potential patients. It's time to get social and bring in the crowd.
Advance your service standards
When running a clinic, it's not always a one-person show. Your clinic crew, from the receptionists to the clinic assistants and nurses, are crucial players, too. They're like the face of your clinic, setting the stage for what patients can expect. Hiring and training these front-facing employees can make or break a medical practice by improving efficiency, building patient relationships, and reducing the demands on the physician's time.
But here's the thing that escapes most practitioners. Standards of services don't end with the people. Your gear and gadgets, like those reliable podiatry chairs, are a big deal, too. If your existing equipment and tools show wear and tear, it might be time to upgrade them.
Offering ancillary services that reduce demands on patients also goes a long way toward your efforts to attract more patients. For instance, if patients can get x-rays and blood work done in your office without requiring a separate appointment and travel to another office, you make their lives easier and they will choose your office versus an alternative. Offering cloth gowns rather than paper makes patients feel respected. Another great option for both you and patients is online record access through a secure portal.
You want to put your best foot forward as a medical practice. After all, your clinic has a reputation to uphold, and it's all about the patient experience.
Encourage online reviews
Online reviews are like gold in the world of attracting new patients and giving your practice a boost. So, after your patients visit you, you can send them a friendly follow-up email thanking them for dropping by. Politely nudge them to share their thoughts online. To get those reviews flowing, you can also sweeten the deal with discounts or freebies. If your patients give you the thumbs up, ask if you can spread the word by sharing their reviews on your practice website. It's a win-win: keeping the patient love strong and getting your name out there.
Conclusion
Attracting more patients is similar for a medical practice as it is for any other market niche. However, pay careful attention to some limitations imposed by regulating bodies and standards imposed by the Hippocratic oath in implementing your marketing efforts.
Need marketing help to support business growth?
We welcome the opportunity to show you how we can make your marketing SIZZLE with our data-driven, results-oriented marketing strategies.  Sign up for our FREE newsletter, get our FREE guide to creating an awesome website, or contact us for more information on hiring us.
Hausman and Associates, the publisher of MKT Maven, is a full-service marketing agency operating at the intersection of marketing and digital media. Check out our full range of services.