This is the 3rd in a series explaining how social media marketing and traditional marketing differ.  Last week, I posted my side-by-side comparison of the 16 differences between social media marketing and traditional marketing. Earlier this week, I found a great infographic designed for CMOs (Chief Marketing Officers) showing the differences between social media and traditional media.  Today, I'd like to share another infographic (because y'all know I LOVE infographics) with a slightly different take on the differences between social media marketing and traditional marketing. Thanks to Kuhcoon.com for creating this. So, here goes!
As usual, let's deconstruct this infographic — in human words that means let's take a look at how the information from this infographic impacts how you DO social media marketing, but the other way is less wordy.
Inbound (social media marketing) vs Outbound Marketing (traditional marketing)
Social media marketing is also called inbound marketing because the notion is to attract social network users to your website by providing value — entertainment, information, special offers, etc.  Examples of inbound marketing (social media marketing) include blogs, search engine optimization, and social networks, even though most people still think of social media as being JUST social network marketing.  I'd also include email marketing here, although others might disagree with that.  Traditional media include broadcast media, such as TV and radio, print advertising, like magazines and newspapers, and direct marketing, including mass mailing.  The reason I separate out email marketing (putting it with social media marketing) and direct marketing (including it in traditional marketing) is that email marketing is permission-based — folks requested more information — while direct marketing is not.
Pros and Cons of Social Media Marketing
The next area on the infographic is a side-by-side comparison between social media marketing and traditional marketing.  They've included a subset of my 16 differences between social and traditional marketing, so I encourage you to read my earlier post.
CPM for Social Media Marketing
Perhaps the most important aspect of this infographic is the cost comparison between the two types of marketing expressed in CPM (or cost per thousand reached, which is the standard metric for advertising effectiveness).
As you can easily see, the CPM for social media is the lowest, and the better you are at engaging your network, the lower your CPM.  But, don't be fooled by these numbers.  Social media marketing doesn't cost anything to TRANSMIT YOUR MESSAGE, but it takes a lot of human resources.  So, don't go into social media thinking there are no costs.  Most organizations have to hire an outside contractor who specializes in social media marketing or hire dedicated employees to manage their social media marketing at least part-time.
There's also a steep learning curve to doing GOOD social media marketing.  So, plan to spend some time and money learning the ropes — it's not quite as easy as just turning it over to your college intern since he/she uses social networks as an individual.  Since social media marketing changes pretty rapidly, you should also plan to dedicate some resources to keeping abreast of changes.  Or, hire a seasoned professional to manage the process for you.  Here are my recommendations for minimum skills for your in-house or outside social media manager.
The Power of Word of Mouth
The aspect of social media marketing that makes it so powerful is that consumers BELIEVE what other consumers say — especially consumers in their social network.  That's because they assume these folks have no reason to support products they don't believe it (although this might change over time as more firms hijack consumers with juicy offers if they say nice things about the firm).  They also figure folks in their social network are similar in values, attitudes, and lifestyles, so if their friends like something, they figure they will, too.
But, as the infographic below shows, consumers even believe strangers posting on review sites more than they believe anything coming from the company.  The trick is motivating positive word of mouth, which relies on traditional marketing concepts of producing quality products and services that fix REAL customer problems and providing great customer experiences.  Marry this aspect of traditional marketing with social media marketing and you'll hit one out of the ballpark every time.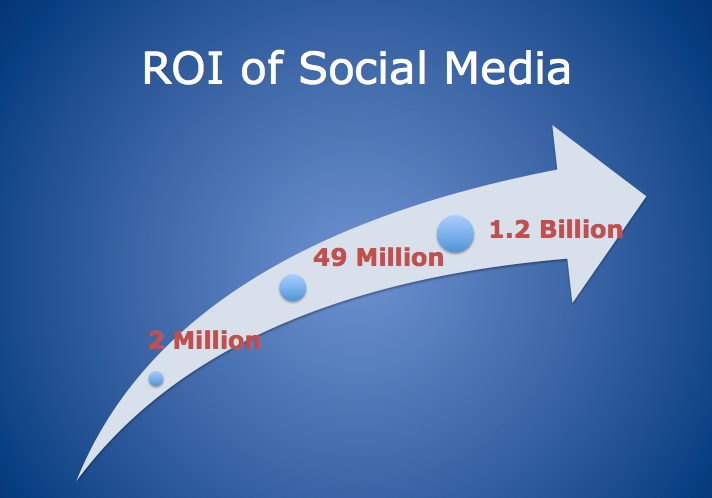 Your Turn
Please let me know if you have questions or suggestions for additional content by sharing your opinion in the comment section below. I love hearing from my readers.
Need marketing help to support business growth?
We welcome the opportunity to show you how we can make your marketing SIZZLE with our data-driven, results-oriented marketing strategies.  Sign up for our FREE newsletter, get our FREE guide to creating an awesome website, or contact us for more information on hiring us.
Hausman and Associates, the publisher of MKT Maven, is a full-service marketing agency operating at the intersection of marketing and digital media. Check out our full range of services.