The 'Great Resignation' is still ongoing as companies lose employees at every career stage with the US Bureau of Labor Statistics estimating that 47 million Americans voluntarily leaving their jobs in 2021 alone. While the situation intensified during and after the pandemic for a number of reasons, the shift toward less company loyalty, shorter tenures, and employees leaving for greener pastures predates the pandemic. And, the great resignation doesn't appear to be over yet. Estimates suggest up to 20% of workers will voluntarily separate from their current employer in 2022. Losing your CFO unexpectedly might be sending you into panic mode. Losing your CFO or other C-suite executives means a serious gap exists in your management team' one you need to fill as quickly as possible.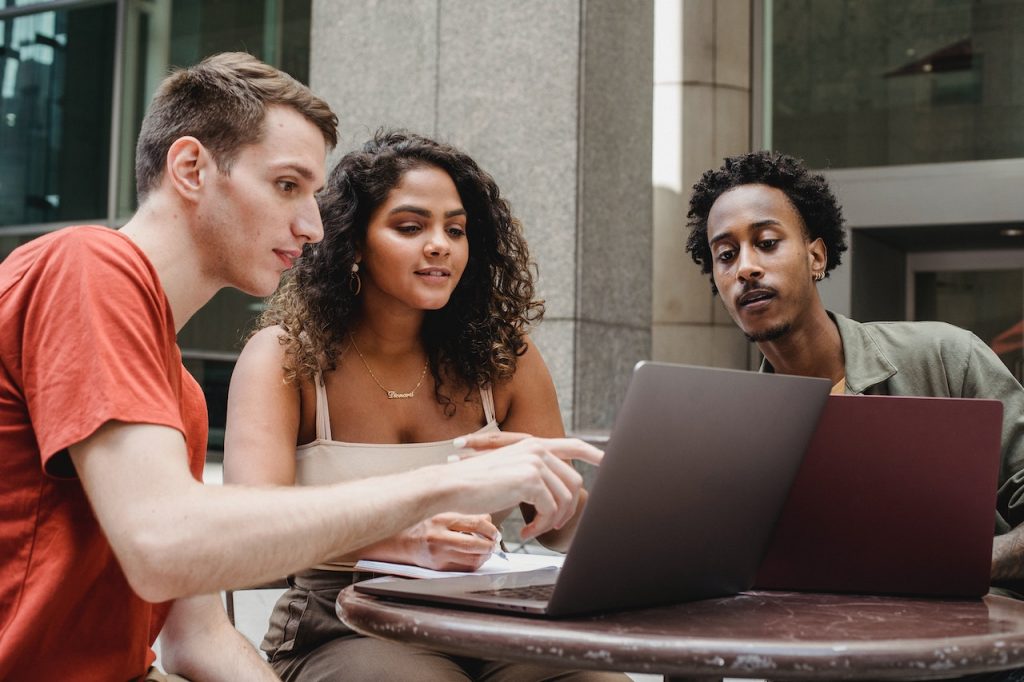 The pandemic and subsequent economic fallout saw CEOs rely on their CFOs more than ever before. The same is true for other C-suite executives who are especially hard to replace as their combined tacit knowledge and experience offer many benefits in support of the firm. Economic uncertainty and supply chain issues increased the pressure on almost every firm in every industry to improve performance and C-suite executives are a crucial element in this quest.
A compounding problem is the shifting nature of management which requires a different skill set than those in the past. This may mean that, even if you don't lose your C-suite executives to attrition, you may need to consider hiring new ones who possess the modern skills needed by the firm. Below, you can see the evolving skills needed in digital marketing, as an example.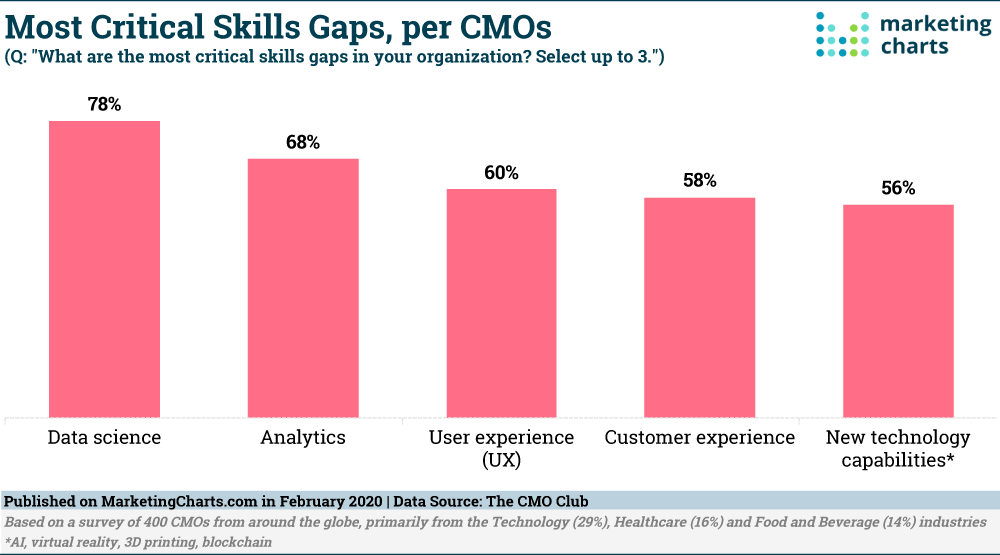 What's behind the great resignation?
While the great resignation is blamed on the pandemic, which led workers to resign through fear for their own health and that of their loved ones. Others believe the stay-at-home orders left workers feeling less connected to their colleagues and the firm motivated workers to find other career outlets. If either of those were the underlying cause of the great resignation, the situation should improve now that most restrictions are lifted and infection rates go down in most countries. Yet, the great resignation continues with more workers reporting intentions to quit their jobs in the near term.
So, what's behind the great resignation?
The pandemic also doesn't explain why voluntary resignations increased even before the first diagnosed cases of Covid-19. Instead, the pandemic acted as a trigger to prompt resignations that were motivated by 3 pre-existing factors:
Stress
High workloads
Feelings that their work wasn't appreciated by the firm
Until these underlying factors are adequately addressed, the great resignation is likely to continue among line workers all the way up to c-suite executives.
Resignation among CFOs
Because of operational silos, the causes and solutions to the exodus of C-suite executives vary. In this post, we'll focus on the CFO and how losing this C-suite executive affects the firm.
Today's CFOs and other c-suite executives are an invaluable part of the management team with an ever-increasing strategic and operational role. An unexpected CFO resignation or leave of absence can leave you feeling short-handed in a very critical area of the firm that negatively impacts the short-term performance of the firm.
There are different options you can choose from when considering how to replace this influential member of your management team – whether it's turning to an interim CFO or working with a recruitment agency. Boutique firms, such as FD Capital, specialize in connecting companies with financial professionals who meet the needs of their business and thus have more extensive contacts in this functional area.
If you found yourself unexpectedly without a CFO, we're breaking down everything you need to know. Our number one tip, though, is to work with an experienced recruitment agency!
The CFO transition period
Most CFOs provide a four-week notice period when they resign. While this may sound like sufficient time to find a replacement, the average CFO position takes 15 weeks to fill. This time frame could leave your company without a CFO for a full quarter.
Most companies find themselves going into a transition period when a CFO leaves unexpectedly. You'll typically have a few options to choose from in this situation. You can either accelerate the hiring process, hire an interim CFO, or work with a specialist recruitment agency.
In-house recruiting can be time-consuming and costly. The financial impact of recruiting and onboarding a CFO can make it an expensive mishap if you choose the wrong candidate. Accelerating the hiring process without working with a recruitment agency could have a negative business impact. The strategic importance of your CFO means you want to be confident that you've found the right candidate.
Companies that experience an unexpected CFO exit may choose to hire an interim CFO. It relieves the pressure of finding the perfect candidate and gives you a chance to trial someone in the role. The strategic and operational importance of your CFO means that your company needs a quick solution.
One of the best ways to react to an unexpected CFO exit is to start working with a specialist recruitment agency. They'll examine the specific needs of your business and streamline the recruitment process to make it more time and cost-effective.
Why you should consider an interim CFO
Your CFO may be leaving unexpectedly due to health issues or they could be leaving the company entirely. The option of hiring an interim CFO can solve both the productivity and cost issues of recruiting.
An interim CFO can be quickly hired to oversee the transition period between permanent CFOs and then bring your new hire up to speed for a smoother onboarding process. Most interim CFOs have a diverse range of experience and now specialize in troubleshooting for companies. Their flexibility means that most interim CFOs can begin working almost immediately.
An interim CFO will create a transition period and can allow you to trial a candidate as an option for a full-time role. If your company is going through a change or industry disruption, an interim CFO can steady the ship.
Working with a CFO recruitment agency
If you find yourself without a CFO, it's best to turn to a recruitment agency. Many start-ups and companies make the mistake of overseeing recruitment in-house. Doing your own recruitment is typically more costly and time intensive.
If your company doesn't have an HR department, your CEO or senior leaders could find themselves spending their time doing administrative work instead of their job. Agencies that specialize in CFO recruitment, such as FD Capital Recruitment, are best placed to find you the ideal candidate in a quick time frame.
Why should you use a specialist recruitment agency? We're breaking down six benefits of working with a recruitment agency when you unexpectedly lose your CFO.
Faster Turnaround Time
Using a recruitment agency will give you a quicker and more cost-effective result than working in-house. Every recruitment agency will have a talent pool of candidates that they can immediately shortlist. Their network of professionals and talent pool means they have a higher chance of matching your company with an ideal candidate.
Candidate Screening
Your recruitment agency will oversee the candidate screening stage. It makes the process more streamlined by ensuring you see only the highest-quality applications. Recruitment agencies typically have access to high-quality candidates who they'll assess before shortlisting.
Candidate screening means that your company will only meet the best candidates and those who match your criteria. Your recruitment agency will be responsible for screening and conducting initial interviews with candidates. These additional steps lighten the recruitment burden on your company and are more time effective.
Agencies like FD Capital will also be on hand to provide support and specialist advice throughout the interview stage.
Industry Knowledge
FD Capital is a specialist recruitment industry with in-house industry experts. Most of their leadership team is made up of entrepreneurs and financial executives, giving them an insight into what their clients need.
One of the main benefits of working with a recruitment industry is that you can benefit from their industry knowledge. They'll have their finger on the industry pulse, understanding the latest trends, and the future of the industry.
This industry knowledge is vital for start-ups and companies that don't have extensive experience in finance.
Client-driven approach
Agencies like FD Capital take a client-driven approach where they'll work with you to identify your company's specific needs. If your CFO has left unexpectedly, they'll help you identify what you need in your future CFO. A recruitment agency will be committed to finding you the best candidate for your company.
Market knowledge
In-house recruitment can often leave you scratching your hand with where to begin. Recruitment agencies have market knowledge that can ensure you're advertising to the most suitable candidates.
These agencies will offer insights into issues such as salary expectations, contracts, and career development.
Wider Range of Candidates
Not every CFO exploring new opportunities is applying for positions. Recruitment agencies typically have a talent pool of candidates who are willing to move for the right job. Working with a recruitment agency will give you access to a wider range of potential high-quality candidates.
Losing your CFO unexpectedly can be stressful. The best step forward is to work with a recruitment agency to find an interim CFO or appoint a permanent replacement. We recommend FD Capital as our go-to choice for specialist CFO recruitment. You can start your search for a new CFO by contacting recruitment@fdcapital.co.uk today.
Conclusion
If you find yourself with an immediate need to replace your CFO or other C-suite executives you really can't afford to wait. By building a contingency plan for replacing any C-suite executives now, you're in a better position when one eventually leaves.
Need marketing help to support business growth?
We welcome the opportunity to show you how we can make your marketing SIZZLE with our data-driven, results-oriented marketing strategies.  Sign up for our FREE newsletter, get our FREE guide to creating an awesome website, or contact us for more information on hiring us.
Hausman and Associates, the publisher of MKT Maven, is a full-service marketing agency operating at the intersection of marketing and digital media. Check out our full range of services.