Since the beginning of 2020, businesses have faced massive challenges in trying to keep their establishments safe for their customers during the pandemic. However, it has also been more difficult for many businesses to keep their business successful during this difficult time and many faced massive pandemic losses. Not only did businesses face increased costs, in the form of masks, hand sanitizer, and enhanced cleaning protocols, they were forced to shut down for months, in all but the case of essential businesses, and reduced profits as customers stayed home out of fear of the virus or because social distancing rules limited the number of patrons you could accommodate at any one time. So, what can you do to help return to profitability now that much of the world is opening back up to business as usual?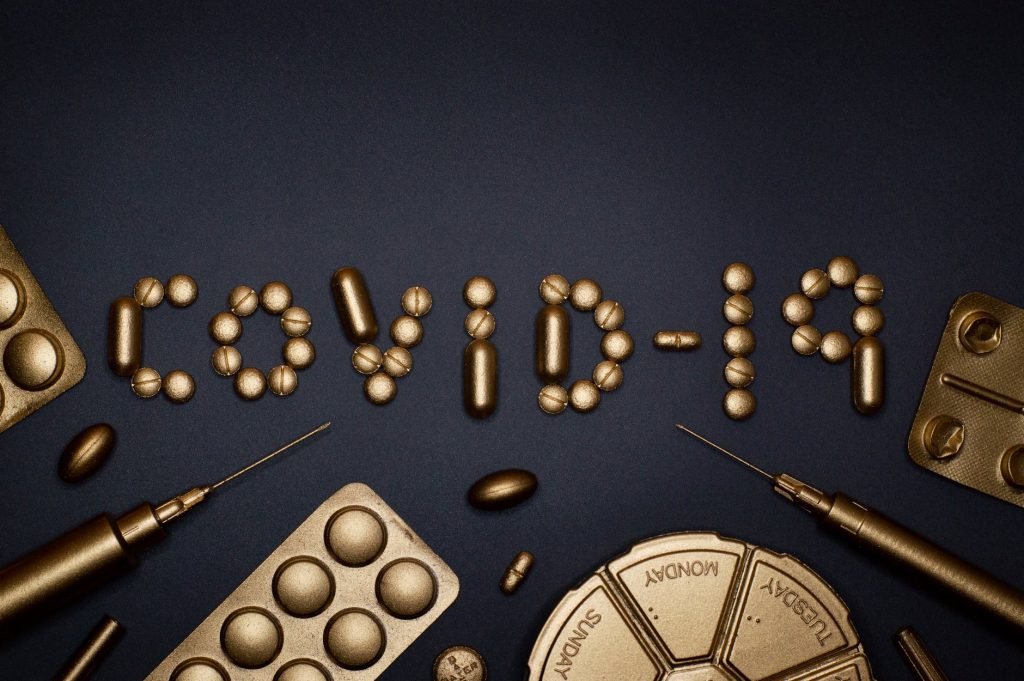 Recovery from pandemic losses
Businesses of all sizes faced massive pandemic losses with one study showing that small businesses like yours lost 52% of their revenue, year over year. The same study found that, for the 60% of small businesses forced to close for a time during the pandemic, profits were 87% lower in 2020 versus 2019. The pandemic caused an additional 200,000 businesses to close their doors permanently.
Even businesses that remained open, saw massive pandemic losses. For instance, restaurants that shifted to delivery and curbside pickup, saw revenue drop 72%, including a surprising 38% drop in off-premises options. Part of this drop in revenue came from high delivery costs charged by delivery apps, such as UberEats and Grubhub, that cut into already slim margins, and part came from the increased costs of serving up to-go orders.
Frederica Wald wrote on how the pandemic impacted the arts community in particular, but her advice on the challenges COVID-19 places on theatres can also be applied to businesses to help them get through this difficult time.
A post-pandemic world
And, don't think the pandemic losses are over just because most of the world is returning to some semblance of normal. Many small businesses face huge costs for remodeling or repaying PPP loans obtained during the pandemic. Others face labor shortages that increased wages by as much as 100%.
In addition, unemployment remains higher than in the pre-pandemic economy and many workers returning to gainful employment owe thousands of dollars in back housing costs, ran credit cards to dangerous balances, and spent much of their retirement savings. For those who remain unemployed, Federal unemployment supplements expire soon or already expired, especially in "red" stated controlled by Republicans.
What does all this mean as you try to recover financially from the pandemic? It means fewer customers willing to spend money on anything except essentials, further challenging your ability to turn a profit. Of course, countering this, folks who retained their incomes during the pandemic are flocking to businesses hurt most by the pandemic, entertainment and travel, after more than a year of deprivation.
Hence, recovery from pandemic losses is challenging and even staying afloat in the new world normal is challenging. Here are some ways businesses are coping with these twin challenges.
Tactics for surviving a post-pandemic world
Go online
Online sales boomed during the pandemic, and it is easy to understand why. By buying online, customers protected themselves from unnecessary and dangerous contact with others and, in doing so, reduced their chances of coming in contact with COVID-19. Meanwhile, businesses shut down by the pandemic sought online options for ordering and offered curbside pickup, found online options appealed to customers and drew in new ones.
Therefore, if you didn't make the online switch during the pandemic, now's the time to build out your online presence. Even if you don't choose to offer a full e-commerce site, an online presence is critical for building trust with prospective buyers and helping locals discover your business without relying on walk-by advertising.
If you put off building a website because you thought it was too difficult, I'm here to tell you you're wrong. While I don't recommend website builders such as Squarespace and Wix, I do recommend GoDaddy as a starting place in building a self-hosted website. Despite the propaganda promoted for website builders, the resulting sites look cookie-cutter, are more challenging to create, and perform badly on search engines.
If you're looking for a great guide to building a self-hosted website, check out my ebook. In this book, I provide step-by-step guidance and tons of screenshots so that almost anyone can create a great website in a day or so for about $150/year.
Keep customers updated
It is now more crucial than ever to keep customers up-to-date with what's happening in the business. That's especially true given the tenuous nature of COVID restrictions. Customers want to know your current efforts designed to keep them safe, such as mask requirements, social distancing, enhanced cleaning, outside dining, etc.
By keeping customers informed, you create a bond of trust with your customers, who appreciate your honesty and transparency during this difficult period. This is especially important if your establishment has to close temporarily due to COVID-19, as clients who turn up expecting you to be open may find alternatives when they find you aren't open when expected.
Social media pages are a great tool for keeping customers and prospects up-to-date on your policies and operating hours but be sure your website homepage always contains the more recent information about your business.
Prepare to put in extra time and effort
No business becomes a success overnight, so you need to put a lot of time, effort, and money into your business. In recovering from the pandemic, expect to increase your time and effort until you fully recover. That means spending more time hiring new employees, remodeling your business so it looks fresh, revamping your menu and product options, even finding new suppliers to replace those who went out of business or who aren't able to keep up with your needs.
You also need to ensure your operations are in line with fluctuating government guidelines surrounding COVID-19, as even an innocent slip-up can leave you at risk of a fine or losing customers who feel uncomfortable. For instance, some cities recently reinstated mask requirements in the face of the delta variant and low vaccination rates.
Be sensitive to consumer's needs
We all need to look out for others during this time, and businesses should look out for their customers. Business owners should help customers who need some extra help or explain to those worried about COVID-19 what safety measures they continue in an effort to protect them.
Set up an environment where customers are free to do what works best for them, especially as it related to mask-wearing. Offer masks for those how still wish to wear one and discourage employees or other customers from denigrating those who still want that added bit of protection.
Conclusion
Recovery is at hand but that doesn't mean you can ignore the past 15 months or so. You can't expect that your business will magically return to normal and recognize you need to make some changes if you wish to thrive in the new normal.
Need marketing help to support business growth?
We welcome the opportunity to show you how we can make your marketing SIZZLE with our data-driven, results-oriented marketing strategies.  Sign up for our FREE newsletter, get our FREE guide to creating an awesome website, or contact us for more information on hiring us.
Hausman and Associates, the publisher of MKT Maven, is a full-service marketing agency operating at the intersection of marketing and digital media. Check out our full range of services.