A colleague at Capsicum MediaWorks sent me this great SEO checklist and I'd like to share it with you today.
SEO checklist caveats
First, it's important to recognize that SEO changes on a regular basis. Google, which still accounts for over 70% of search, tweaks its algorithm used to determine where content shows up in SERPs (search engine results pages) on a nearly daily basis, with major updates coming at least once a year. That means things that are on today's SEO checklist might disappear tomorrow.
Key to doing good SEO is understanding what customers search for then delivering high-quality content on a consistent basis to satisfy their need for information. Do that and you'll always be in step with Google, because that's what they're trying to do.
You'll find a significant overlap between factors on the SEO checklist that improve ranking and those that are best practices for marketing — ie. social sharing and reducing bounce rates.
Play games or use "black hat" tricks and your sites could see severe penalties. At best, you'll have to change the content to conform with Google's rules to gain back your rankings.
When I first started blogging about 6 years ago, I was told to load up my content with keywords. While that worked then, it would cause my content to get penalized now for something called "keyword stuffing".
Luckily, for me, I ignored this advice and produced content I thought would be valuable to the audience I sought to attract. As a result, when Google changed the algorithm, my page rank shot up, while much bigger sites suffered penalties.
The same goes for buying backlinks.
So, when viewing this checklist, I advise you to weigh it against your long-term marketing strategy and goals. Don't do anything you think is in conflict with the reputation you're trying to build online.
I also advise you to add a plugin like Yoast SEO (if you're using WordPress) or a similar solution to help manage your SEO on a consistent basis.
Now, let's take a closer look at the SEO checklist.
Killer SEO checklist
This is a massive checklist. You should spend some time reviewing each aspect of the checklist then comparing it to your own content marketing strategy.
To help assimilate the essence of the SEO checklist, I'll break down some elements that appear to have a major impact on SEO rankings.
SEO checklist when creating a new site or modifying an existing one
Domain names matter. There's some debate as to how to choose a domain name with some folks saying your domain should contain your keywords while others suggest your domain name should be something evocative of your brand. I'll leave that decision up to you. The undisputed key to a good domain name is that it's totally unique. And, by totally unique I mean there are so other domain names that look or sound like yours. Don't add another word to come up with a unique name if someone already has you preferred domain name unless you're already an established brand that's well-recognized by your target audience.
If you need to change your domain name to make it totally unique, use a 301 redirect to ensure you don't lose the authority or traffic from the original site.
Buy related domain names to ensure other sites don't steal the traffic you worked so hard to build. As an example, WhiteHouse.com is a porn site capitalizing on users who automatically add the .com extension rather than the .gov. Think about buying domains with similar names. For instance, when I bought the domain "Buried Ladies" to promote my novel with that working title, I also bought "Buried Women" in case people made a mistake in remembering the exact title.
Buy the best host you can afford. Look for uptime > 99% and speed.
Be consistent in whether you use www or not.
SEO when setting up your site
Set up breadcrumbs. They improve navigation, which has an impact on SEO.
Submit sitemaps to Google's Search Console (Webmaster tools).
Make sure your site is responsive (looks great on mobile). This is a new change and will likely become more important for ranking over time.
Submit your site to Google Local.
Adding an SSL certificate helps search rank. You should also include a contact us page and a statement of privacy.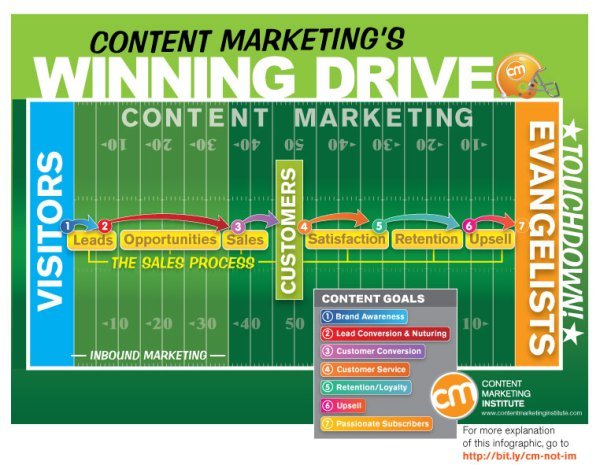 SEO when creating content
On page SEO is critical for page ranking. Be sure to use keywords that match your customers search queries. Use Google's Keyword Planner or MOZ Keyword Tool to generate a list of 15 – 25 keywords (long-tail, meaning they are phrases, not single words. It's easier to rank for a phrase). Note, Google's tool is part of adwords, so you'll need an account, but you won't have to actually use Adwords unless you want to. Both tools are free to use.
Use ALT tags on images, add meta descriptions, and tags that feature your keyword.
Your title and URL should contain your keyword.
Use your keyword appropriately within the text.
Include outbound and internal links to demonstrate the authority of your work. Just like references, these links show you've done your research. Plus, links are important to comply with "Fair Use" regulations that protect intellectual property.
Make content high-quality by making it valuable to readers and improve readability by chunking content and breaking it up with images.
Craft content as link bait. High-quality links are very important for ranking. Use blogger outreach to spread your content and encourage back linking.
Be sure you don't have duplicate content on your site.
Make it easy to share your content on social networks. Social is a relatively new factor in ranking, but will likely become more important over time.
Longer content is currently outperforming shorter content according to Buffer. Aim for 1200+ words.
Reduce or eliminate on-page advertising. Too much advertising will negatively impact rankings.
SEO site monitoring
SEO isn't a set it and forget it thing. You need to consistently monitor performance by using Google Analytics (which requires a piece of JAVA in the HEAD section of each page), as well as metrics from your social networks.
You should optimize your social sharing to improve reach without spamming your followers. I use a modified version of this sharing schedule from Hubspot.
Monitor broken links using a plugin or Webmaster Tools. Broken links are not only frustrating for visitors, they damage your site ranking. Repair broken links or redirect them to similar content.
Look for broken links on other sites related to your content. When you find broken links, offer a link to similar content on your site.
Look for the link profiles of your competitors. Compare them to your own profile to find opportunities for new backlinks.
Set up an RSS feed for your website. This allows subscribers to keep up-to-date with new posts.
Need help?
We welcome the opportunity to show you how we can make your marketing SIZZLE with our data-driven, results-oriented marketing strategies.  Sign up for our FREE newsletter, get the 1st chapter of our book on digital marketing analytics – FREE, or contact us for more information on hiring us.
Hausman and Associates, the publisher of MKT Maven, is a full service marketing agency operating at the intersection of marketing and digital media.