With so many different methods for advertising your brand, it's hard to decide which ones are best for your business. In part, the choice relies on your target market and, in part, the decision comes down to your advertising goals. For creating awareness among new prospective customers, there's almost nothing better in the digital world than Google Ads. In that vein, this post on Google Ads tips provides some insight into how to optimize the return (ROAS or return on advertising spend) from your Google Ads campaigns.
Even the Google Ads platform seems complex to the novice but optimizing your campaigns requires experience, expertise, and training beyond the complexity of filling out the required information on the platform. Crafting ads that optimize ROAS, determining the right keywords, and using effective bidding strategies go well beyond simple fill-in-the-blanks.
That's why we created this post containing Google Ads tips to help you get the most from your Google advertising.
Google Ads platform
The Google Ads platform consists of Search and Display ads options. Search ads show up when users enter keywords associated with your campaign; Display ads show on websites, YouTube videos, and other places based on characteristics of the user or keywords and the owner's willingness to show ads in exchange for a monetary share with Google. Both are effective, if used properly, but have very different set-up requirements.
Search ads use a very restrictive template consisting of lines of text, supplemented by extensions and, in shopping ads, product images. Display ads are images, which may contain some text elements. Both link to specific pages of your website, called landing pages, or contain a phone number to reach your business. Shopping ads are limited to products sold via e-commerce.
Google Ads automation for e-commerce from Cleverecommerce is a great choice for those of you looking to save time and money, but still want to optimize ROAS. Here we share some insights to help you optimize the return on advertising spent on Google Ads.
Google Ads fundamentals
Content
Google Search Ads require content to conform to a very specific template while Display Ads require advertisers to upload a finished image or use responsive ads crafted by Google based on information provided by the advertiser.
Keywords
Each type of ad requires specific keywords used to trigger the ad. The name keyword heralds back to the days when a search was based on a single word. In today's digital world, keywords are long-tail, consisting of 2-5 words. The increase of voice search, from devices such as Alexa and Google Home, result in phrases in natural speech patterns that require even longer keyword phrases.
Generally, you choose 15 or more keywords for each campaign created in Google Ads.
Bidding
Rather than having a standard price for showing your advertising, Google uses a bidding process that requires advertisers with each other for a position within search results, called SERPs.  Higher bids show up higher in SERPs and show up more frequently than lower bids.
Now that you have the basics, let's share Google Ads tips to improve your performance.
Experiment with three different campaigns with different bidding
One of the best ideas for maximizing your return on advertising spent is to choose specific search phrases and begin bidding more aggressively and more consistently on those keywords. The first thing you need to do is to determine the keywords that drive the most profit for your business. Secondly, you also need to find the keywords that drive the least of your business's transactions.
After choosing these keywords, you need to create three different advertising campaigns that share the same daily budget. Campaign No. 1 should have keywords that have a high search volume and low bidding. Campaign No. 2 should have keywords with medium volume and medium bidding. And Campaign No. 3 should have keywords with low search volume and high bidding.
You also need to add a number of negative keywords (keywords that eliminate a search from consideration) to Campaign No. 1 to drive most of the searches to the other two campaigns. In Campaign No. 2, add negative keywords only for those phrases that perform best. This way, you will exclude the searches that make a lesser profit and lesser transactions for your business.
Make your Google Ads auditing a consistent task
To be successful and get a better return on advertisement spent, you need to regularly audit your Google Ads so that you optimize performance based on data. Pay close attention to metrics such as Impressions, Clicks, CPC (cost per click), as well as conversions, which comes from your Google Analytics.
And one of the most important things to monitor is your Google Product Feed. A Product Feed is a crucial part of a good advertising campaign, so always keep an eye on data related to this aspect of your advertising. 
Carefully construct product descriptions on Google Shopping – if you don't, you'll experience a higher cost-per-click or be invisible when people search for products like yours because your product/service information is incomplete.
Identify which items perform best
In other words, you should determine which of your products or services sell best through Google Ads. After you do this, go to your Google Ads account, find the keywords that link to those products/services, and adjust your bidding accordingly. Products that perform well deserve a bigger piece of your advertising budget, as well.
Also, create a specific product group and use the first tip of this article to create three different advertising campaigns to help your high performers get a higher place on a group of other items.
If you've been in the business for a while, you probably know your best performers. If you don't, you can monitor data on your content management system or use Google Analytics to track performance.
Ensure mobile optimization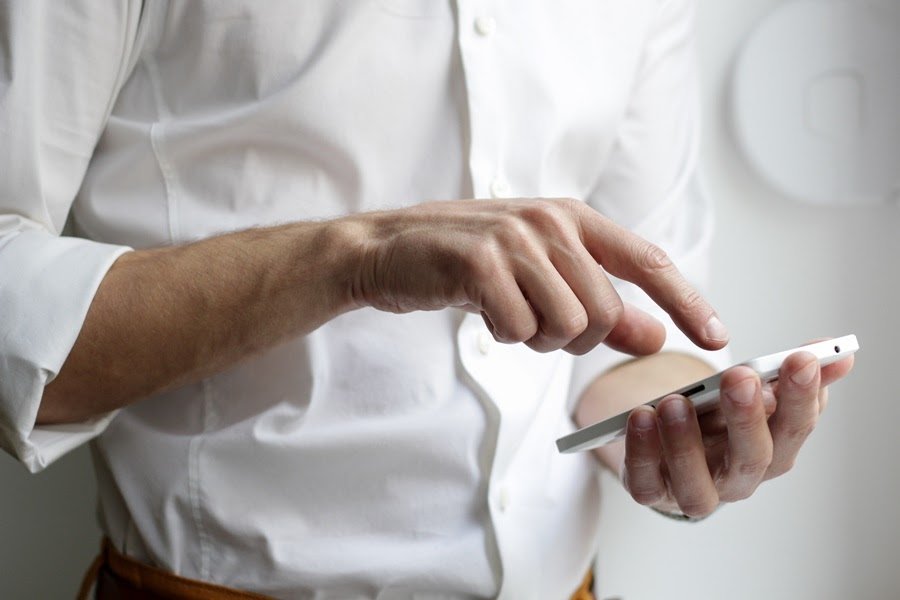 Shoppers require different information and different ads when they use different devices. A person behaves very differently while shopping on a mobile device and when shopping and using the desktop version of your website. The cases vary depending on the business type and individual situation and require a productive digital marketing strategy to reach the best results.
For example, a repeat customer is likely to repeat a previous purchase on a mobile device because s/he doesn't need all the details and options revealed on your website, especially if the last delivery completely satisfied his needs. But, on the other hand, if your customer wants something unique or complex, like life insurance, the person might want to sit down at home and go into more detail about the product, its competitors, and all the options available for purchase.
To avoid underbidding on your mobile strategy, apply the method we offered with three different advertising campaigns. This way you can segment customers who prefer to make their purchases via mobile devices.
I hope you found these three Google Ads tips useful. I'd love to hear your feedback in the comments below.
Need marketing help to plan your business strategy?
We welcome the opportunity to show you how we can make your marketing SIZZLE with our data-driven, results-oriented marketing strategies. Sign up for our FREE newsletter, get the 1st chapter of our book on digital marketing analytics – FREE, or contact us for more information on hiring us.
Hausman and Associates, the publisher of MKT Maven, is a full-service marketing agency operating at the intersection of marketing and digital media. Check out our full range of services.