That's a  question I get asked a lot — How do I get started with digital marketing? The answer isn't that easy, as you can see from the image above showing all the elements of a successful digital marketing program.
Maybe you have a digital marketing plan but you're not seeing the success you hoped or maybe you've never considered putting your business online. Well, now is the time when every business needs a digital marketing strategy even if you only have a physical presence today. As we saw following the lockdowns surrounding the Coronavirus pandemic, things change on a dime and you must be ready. Plus, even before the pandemic, 87% of consumers start their search process online before ever stepping into a store. Without a digital presence, you lose these opportunities to get your products in front of potential buyers at the moment they're considering a purchase.
So, how do you get started with digital marketing? You start by creating digital homes for your business on the web and on social platforms that fit your target market, then you build on those platforms by creating valuable content on a consistent basis.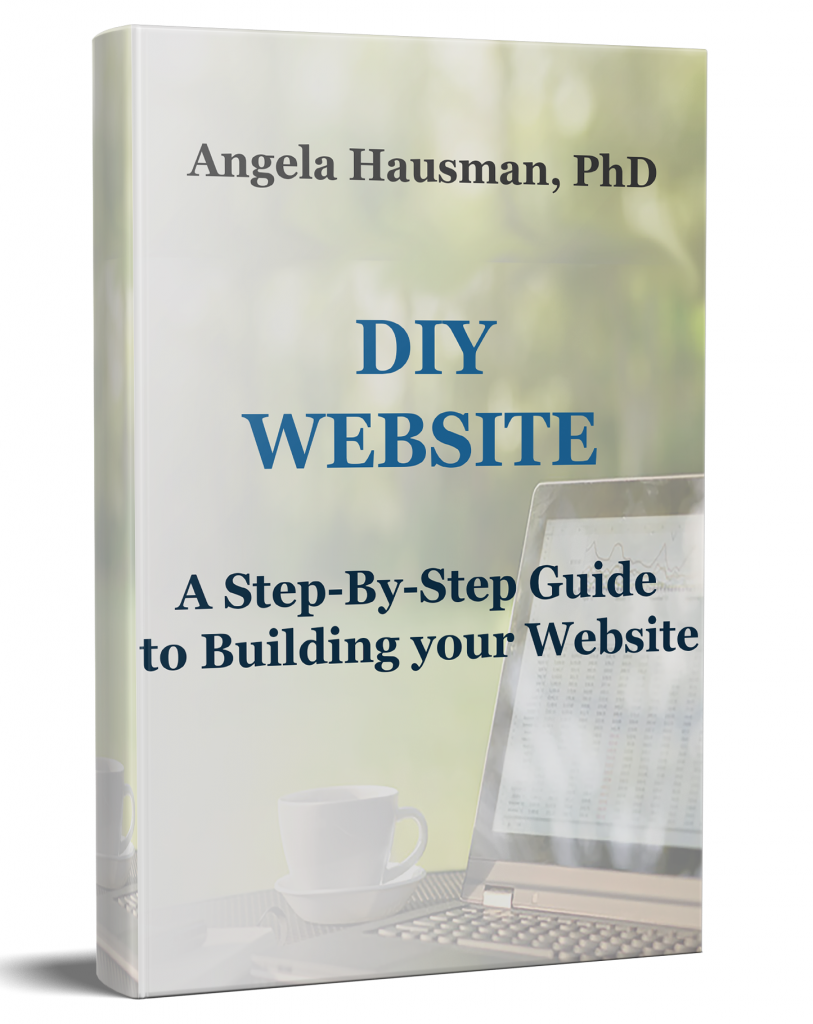 To get you started, I uploaded a new page onto my site called: Growth Tools to give you both a sequence to get started with social media marketing as well as some of the best tools I've found over the decade that I worked in digital marketing. I also ut an ebook that steps you through the seemingly difficult challenge of crafting a website as a home for your business. Loaded with screenshots and step-by-step directions, anyone can create a great, SEO-optimized website without writing a single line of code. Just be careful to follow the directions carefully, using the tools recommended and you'll have your own website in about a day for about $100. Cool, right?
Getting started with digital marketing
Basically, your tasks to get started with digital marketing are:
You need to create a digital marketing plan, being careful to include SMART goals that provide direction and focus. Without this plan, you're stumbling around doing things on social without any coordination or any notion of where you're going. You also don't know what to measure.
Do your research as you work on your digital marketing plan, don't rely on intuition or generalities if you want your digital marketing plan to guide the success of your digital venture. Some firms develop a digital marketing plan that's hundreds of pages, while others develop a digital marketing plan that's only 30-40 pages. When asked how long a digital marketing plan should be, experts are all over the place in their answers. When asked, I normally give my pat answer that a marketing plan is like a woman's skirt: it should be long enough to cover the subject and short enough to be interesting.
The key to successful digital marketing planning, beyond doing your research, is to write it down and update it frequently. Digital marketing planning isn't a one-time endeavor. Beyond that, build in contingencies for when things go wrong, as they always do regardless of how carefully you plan an activity or event. With a good contingency plan, you can quickly respond to problems, which limits the amount of damage you incur.
2. Create action plans
An action plan details everything about specific actions that make up your digital marketing plan. In the action plan, you detail the budget, timeline, approvals required, personnel needed, the responsibilities of each participant, and detail the activity. Action plans require details and estimates to create the budget and know how many other resources you need to bring the activity alive.
I generally recommend clients create action plans for every element of the overall strategy in sufficient detail that you could hand the written document to an employee and they would complete the activity just as you envisioned.
3. Elements you need to get started with digital marketing
Create a website
You need a website with a blog or add a blog to your existing website. Now, I know a number of web designers who try to say you don't need a blog. But, frankly, they're wrong, often misleading you to sell you a cheap website. Here are just a few of the many reasons you need a blog on your website.
A blog establishes you as an authority when you share your expertise online
SEO comes from posting fresh, valuable content on a consistent basis. The impact of this content on your site's SEO increases every time Google updates its algorithm. Don't believe me? Check out the image below.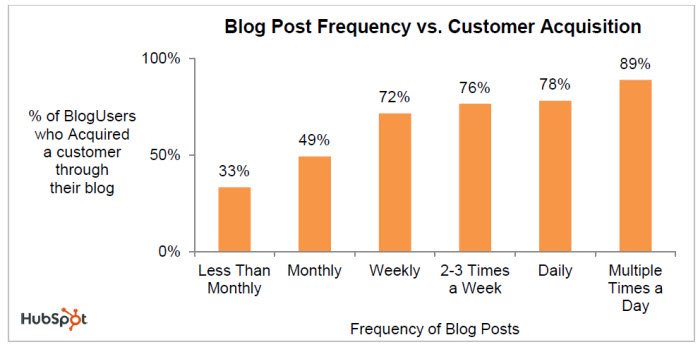 Your content helps answer questions before someone buys. According to Salesforce, customers are 75% or more of the way toward deciding on a purchase before they actually buy in a store or from a salesperson, and that's especially true during the pandemic. That means prospective customers use your website extensively to learn about you and your brands BEFORE they buy, whether they're business buyers or end consumers.
In addition to a blog, you need landing pages to accomplish goals established in your digital marketing plan. For instance, you need a landing page to encourage subscribers to use a lead magnet (we'll talk more about email marketing below). To sell products, you need product pages and a checkout process. Small businesses tend to use something like WooCommerce to provide the functionality needed for product sales.
Create your social platforms
Which social platforms should you use to reach your goals? That depends on your target market, your brand, and how much time you have. I normally recommend several platforms to help expand your reach.
To craft a social platform, you need images designed to fit the needs of individual platforms. If you're not a designer, Canva offers options for creating images that fit each of the major social platforms. They offer a free and a pro version of their cloud-based software.
Create a calendar to ensure you consistently post content to your social platforms based on schedules opti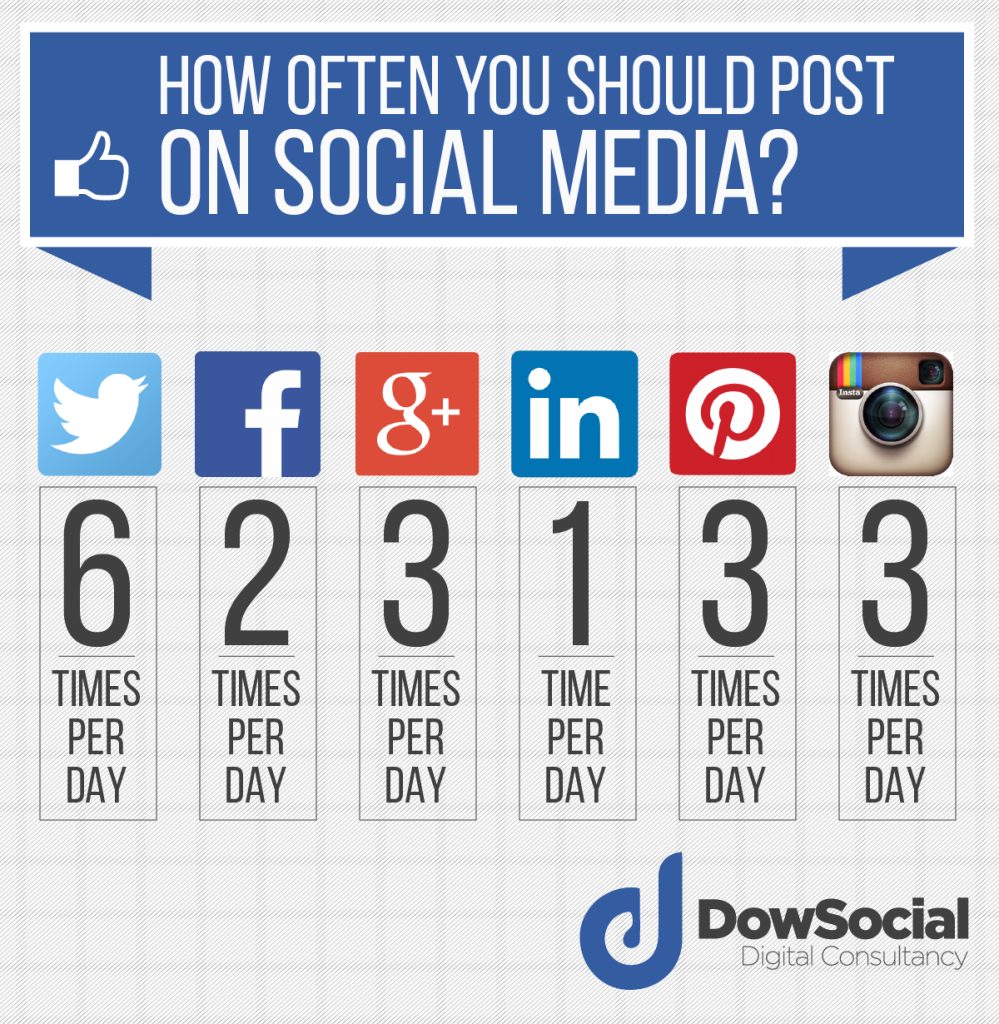 mized for each platform like the one below.
SEO
SEO or search engine optimization is a tactic to improve your performance in search. Based on using keywords that match user intent based on search queries, a good SEO strategy means your content shows up ahead of other content. And, we know that most of the clicks go to content on the first page of search results and that being the first piece of organic content on the first page is very desirable for achieving success, as you can see below.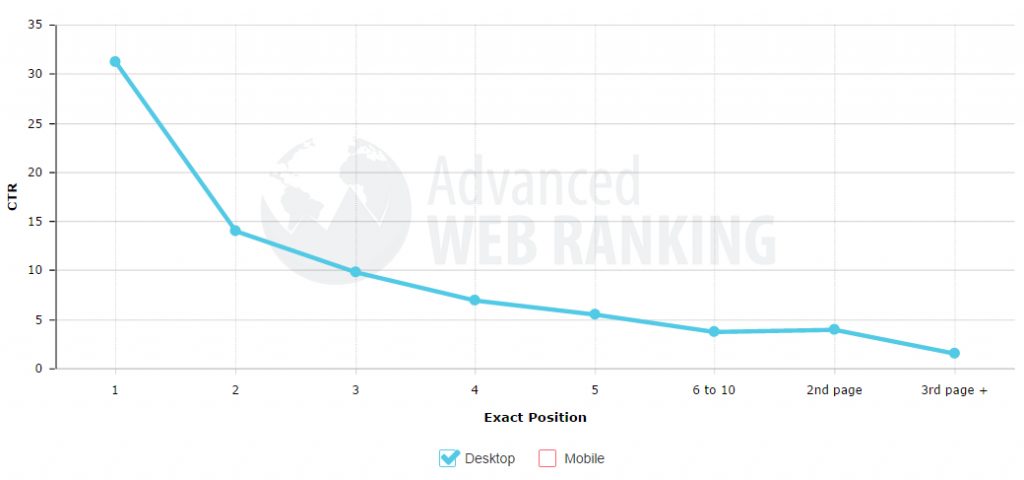 Improve your SEO by doing the following (note, these are not independent actions and have a multiplicative effect on SEO):
Choose keywords related to your business that have a high number of searches/ month and low competition
Create valuable content on a consistent basis using these keywords
Build natural backlinks with high authority websites
Gain engagement across social media
Build a site that's mobile-friendly
Improve your site speed
Improve time on site and reduce bounce rate
Ensure your site is crawled by Google and other search engines with a sitemap and related elements
For local SEO, ensure you registered with Google My Business and use your location as part of your keyword strategy
Digital advertising
Digital advertising through Google Ads or ads supported by social platforms like Facebook offer great opportunities to reach new customers and remind existing customers about your business. And, digital advertising is very cost-effective, especially when compared with traditional advertising.
Targeting is the key to effective digital advertising as your goal isn't to attract as many people as possible to your ads but to reach the RIGHT people who are most likely to purchase your products.
Email marketing
You may not consider email marketing as a part of digital advertising, but it is. And, email marketing offers the highest ROI of alternative digital strategies, as you can see below.
Video marketing
Video marketing, as well as other visual elements such as infographics, offer great opportunities to draw attention among consumers and clicks to your website. Because these elements are sharable and attract attention, they build backlinks (which help your SEO) and reach friends of friends who share your content on social platforms.
Measure
It's not enough to plan an efficient digital marketing campaign. You need to assess how it's doing so you can tweak your content, sharing strategy, or other elements to optimize your results.
Conclusion
Getting started with digital marketing involves a lot of moving parts. Don't think you must implement every piece of your strategy immediately. Start by taking small bites of those elements of digital marketing offering the biggest bang for your buck. I recommend a website, although others might suggest starting with social media. I've seen both work for companies depending on how well you implement the strategy.
Then, as you master the tactic you started with, add new tactics as your bandwidth increases until you have a robust digital marketing strategy.
Need marketing help to support business growth?
We welcome the opportunity to show you how we can make your marketing SIZZLE with our data-driven, results-oriented marketing strategies.  Sign up for our FREE newsletter, get our FREE guide to creating an awesome website, or contact us for more information on hiring us.
Hausman and Associates, the publisher of MKT Maven, is a full-service marketing agency operating at the intersection of marketing and digital media. Check out our full range of services.