The gig economy is undoubtedly booming, as Forbes highlights in a recent report showing the global GDP is estimated to reach an all-time high of $2.7 trillion by 2025 from online talent platforms alone. This suggests a growing demand for their services across different niches and industry verticals for freelancers. A concomitant explosion in gig workers resulted from this anticipated growth so that, as of 2020, labor experts predicted as much as 43% of the US adult population participated in the gig economy. If you want to start or increase your earnings in the gig economy, freelance promotion of sites like social media is necessary if you want to cut through all the competition. Today, we share 6 tactics to promote yourself as a freelancer on social media.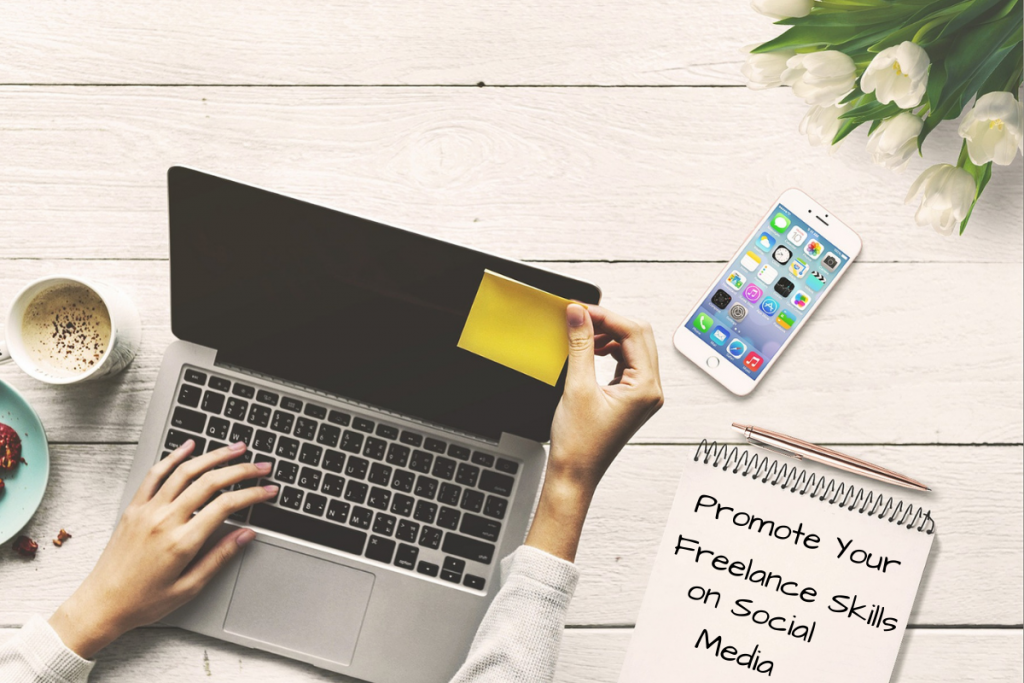 Yes, freelance work is a great way to be your own boss and select work that excites you. But it also means owning the business and marketing it yourself if you want to make a go of the business. And, freelance promotion of social media helps reach your audience without the high expense of other marketing channels. So, let's get into our topic.
What is freelance in the gig economy?
Let's start with a few definitions for those not familiar with the terminology. First is the gig economy.
The gig economy is characterized by short-term, flexible jobs that businesses offer to freelancers and independent contractors instead of traditional, full-time employees. [source]
Temp workers have been around for a long time. The difference in the gig economy is that these workers don't work for an agency. Thus, companies contract with the individual worker, not an agency.
The gig economy offers benefits for both organizations and individuals participating in this type of work. For organizations, they can hire talent without worrying about recruiting, benefits, and other payroll expenses. This makes sense as a cost-saving tool, especially when you need talent on an ad hoc basis rather than full or part-time. For workers, this type of work makes sense as a bridge between full or part-time work, to supplement their pay as an employee, enjoy a flexible work schedule, or become their own boss without the expense and bureaucracy involved in starting a small business.
Freelancers are those choosing this type of work out of necessity or choice. And, while freelance work comes with many benefits, it's still challenging, especially when it comes to finding new work and promoting yourself. Freelance promotion is similar to promoting a brand as you are the brand of your freelance work.
Some freelancers work for businesses in a way that mirrors employment, such as drivers for Uber and Lyft–in fact, there are lawsuits arguing these are employees, not gig workers. Freelance promotion for these workers is as simple as turning on the app and maintaining a good rating. Others work on gig worker websites doing work for companies and individuals who need a small task accomplished but don't need to hire someone permanently. It's this type of freelance promotion we're talking about here.
With the recent rise of emerging technologies, social media is a top medium for promoting your freelance skills online. But where do you start, and how can you do it?
Here are several ways to promote yourself as a freelancer on social media.
Freelance promotion on social media
1. Create a professional account
Create social media accounts for you as a freelancer separate from your personal accounts. By creating a separate social media account for your business, you have more freedom to do whatever you want with your personal account and keep all brand pages strictly focused on things that relate to the business. Plus, professional pages on some social media platforms provide enhanced features not available to personal users. For instance, on Facebook and Instagram, personal pages can't use advertising. Beware, however, that it doesn't take a hacker to follow the connection between your personal and professional accounts so ensure your personal accounts don't become too controversial.
Just because you have 2 different accounts doesn't mean you can't blend the two to a certain extent. You can share professional posts on your personal accounts to draw some of your existing followers. Also, your professional account doesn't require that everything is professional. In fact, showing your personality and being authentic on your professional platforms allows you to engage in a deeper relationship with your followers.
Remember to keep a degree of separation, however, so potential clients see your professionalism. This helps strengthen customer loyalty, creates a new stream of traffic to the business, and provides the necessary platform for receiving genuine feedback from your target market.
2. Establish your brand
Branding is integral to all businesses. A brand is a hologram of meaning consumers attribute to a product or product family composed of the brand name, brand personality (see below), brand attributes, and other elements that make up the way consumers think about your brand.
You can create a brand for yourself with consistent color palettes and style guides but that's just the beginning of building a brand. There are helpful resources, such as Canva, to help you build brand assets with consistent branding. Ensure your branding is the same across all platforms and materials. This consistency across different media platforms boosts public exposure of the brand and develops more loyal fans.
But more than a pretty logo and color scheme, a brand is made up of what you stand for. Thus, providing high-quality products and services, living a set of values shared by your consumers, and exposing your target market to your brand attributes are much more important than the logo and other images.
3. Showcase your work
It's essential to showcase your work regularly on social media to keep your followers constantly reminded of your freelance services. Your professional social media accounts are your published portfolio, so share what you can do.
Before sharing, ask clients if they mind you sharing work the work you did for them on your professional accounts as some clients expect confidentiality. Perhaps could add this as a  clause to your contracts. If nothing else, ask if they can allow you to post their logo on your website or social media as a client.
Also, ask clients to write recommendations/ reviews (depending on the platform) and ask them for referrals to friends and colleagues who might also need work done. While this isn't commonly a freelance promotion done on social media, there's no reason you can't do this with posts shared on social platforms.
4. Follow industry trends
The freelancing industry changes rapidly, and social trends are erratic, just like any other business. Depending on your niche or area(s) of specialization, staying up to date with such trends can give you a competitive advantage and land you a good gig.
So, follow industry trends and showcase your expertise on your account. For instance, Google Analytics is moving away from Universal Analytics in favor of GA 4 so you need to update your certifications so they display your knowledge of this new implementation. It is essential to establish yourself as an authority in what you do to stand out against the competition. Also, this helps increase the client's confidence in your knowledge and skillset before working with you.
As needs change, also check out where businesses find it challenging to hire folks with the right skills. For instance, the image below shows the skill gap in digital marketing. By gaining training and certification in these areas, then highlighting them on social media, freelance promotion is a snap.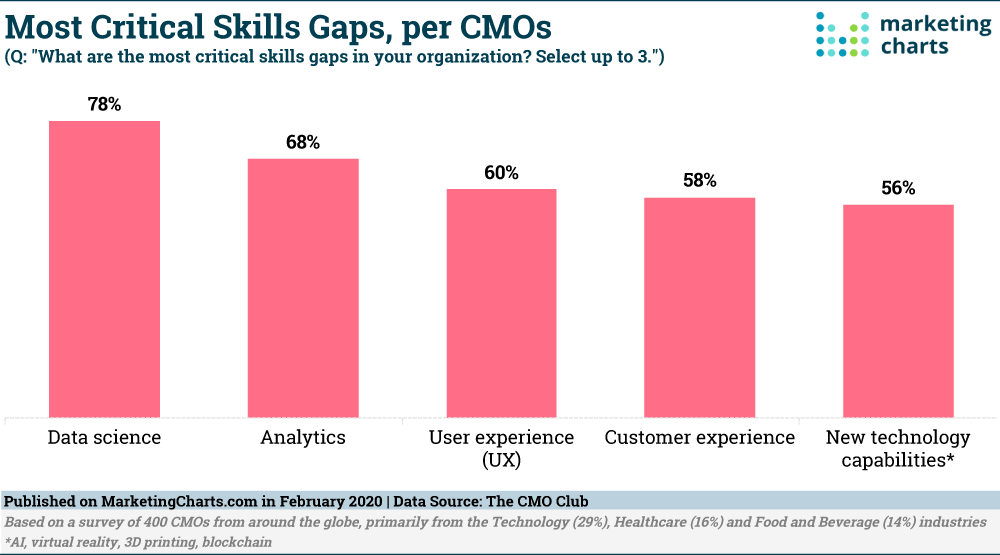 5. Communicate with the community
Communities in social media essentially promote engagement. These engagements can help keep you up to date with the latest news and open gigs.
So, use social media to build connections and talk to people in communities around your industry or specific skills. Communicate with other freelancers or potential clients to find work. For instance, another freelancer might find themselves with more work than they can handle and, if you developed a trusting relationship with them, they might pass some of their overflows to you.
LinkedIn Groups are a great tool for becoming part of a community of like-minded folks. Facebook also has groups that work in a similar fashion. On Twitter, Instagram, and TikTok, hashtags help folks connect rather than through formal groups.
6. Find the right platform
Each social media platform appeals to a different audience and supports different types of freelance work. For example, if you seek to draw in artsy brands to do graphic design, Instagram may offer the best platform for you.
However, if you want to offer business consulting or IT expertise, LinkedIn is a more professional, advice-giving platform. Finding the right platform helps optimize your promotion efforts, build meaningful connections, and get better clients. Only add a second (or third) platform once you have the bandwidth to effectively create sufficient content to satisfy the needs of each platform.
Freelance promotion
Freelancing has numerous professional advantages and is quickly becoming a significant career option. Besides being your own boss, venturing into this industry often means that you have to do everything yourself. This includes promoting your freelance services.
With the explosion of emerging technology, social media is quickly becoming one of the best places to market and promote businesses. Lucky for you, you can use the above-discussed tips to shake things up and make the most out of your social networks.
Need marketing help to support business growth?
We welcome the opportunity to show you how we can make your marketing SIZZLE with our data-driven, results-oriented marketing strategies.  Sign up for our FREE newsletter, get our FREE guide to creating an awesome website, or contact us for more information on hiring us.
Hausman and Associates, the publisher of MKT Maven, is a full-service marketing agency operating at the intersection of marketing and digital media. Check out our full range of services.