Search engine optimization (SEO) requires the use and understanding of keywords from the very start because keyword research is the foundation of any organic marketing campaign. Keyword mapping involves constructing content around a constellation of keywords to improve your SEO.
Keywords and SEO
According to one of the major SEO authorities, MOZ, keywords are
the words and phrases that searchers enter into search engines, also called "search queries. If you boil everything on your page — all the images, video, copy, etc. — down to simple words and phrases, those are your primary keywords.
When users enter a query into Google or another search engine, they basically identify the purpose of their search, such as general information on a topic or specific options related to their search. Basically, your goal, as a website owner, is to choose keywords that match user search intent. Thus, if you sell shoes, users interested in your products might enter any number of words related to shoes in their query hoping to find shoe options that match their needs.
Of course, your competition has the same goal and search engines rank websites to ensure users get the best results to their query. The algorithm developed by search engines is complex and optimizing your content to both address queries related to your business and perform well on these multi-factor algorithms is the name of the game in digital marketing. Showing up higher in search results greatly increases the traffic to your website and, hopefully, conversion, as you can see below.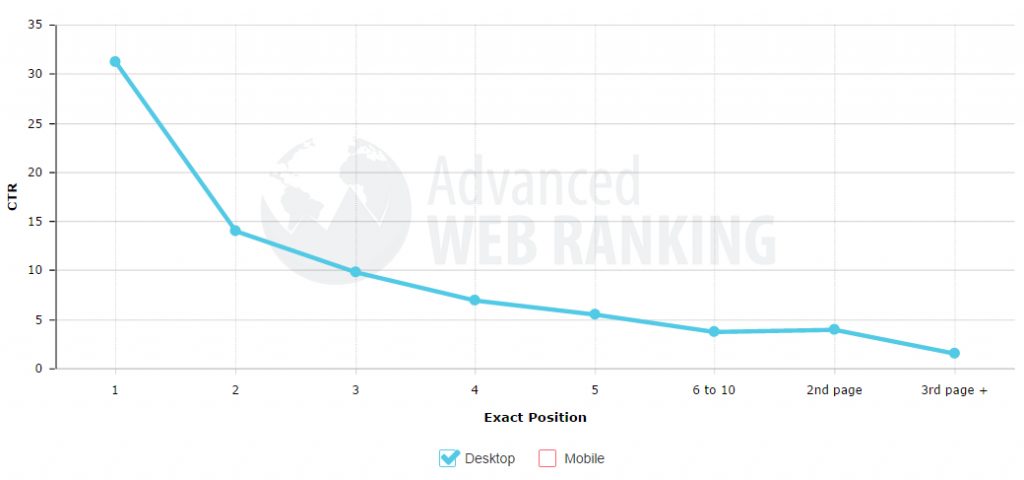 Hence, you can't optimize your website for organic search results until you determine the keywords most appropriate with the aid of a no cost keyword monitoring software for your business and your target market. You must also consider the level of competition (low being better than high when it comes to competition) as well as the number of searches for a particular keyword (high being better than low in this case). When it comes to picking your website's target keywords, rather than focusing on a single phrase per page, you should consider keyword mapping.
Keyword mapping allows you to target a cluster of multiple keywords so that your website scores a higher rank and shows up in higher positions in the search results for similar but unique phrases!
The basics of keyword mapping
Keyword mapping is an early-stage SEO process in which you choose clusters of keywords for your website's pages, then create content around 1 or more of these keywords over time. Keyword mapping essentially involves mapping out the keywords for which you want to rank based on the criteria outlined in the earlier section. The clusters should consist of keywords that are relevant to the content and purpose of the respective page, as well as the target market you wish to attract to the page.
Data is an essential component of keyword mapping. When creating keyword clusters, you need to gather data on those keywords. Common types of data used in keyword mapping include monthly search volume, difficulty or "keyword competition", and on-page density.



How keyword mapping affects SEO
Keywords, as mentioned above, are the driving force behind search engines. Keyword mapping allows you to position your website's pages so that search engines perceive them as being relevant and high-quality.
After creating a cluster of keywords, you must optimize each page for one (or more) of those keywords by using the keyword in certain locations, such as H1 and H2 tags, as alt tags for images, and using the keyword naturally within the content an optimal number of times based on the length of the post.
Now, Yoast argues you shouldn't use your keyword more than once across your website pages, but I didn't find confirmation of this as a ranking factor by any other SEO expert. It seems logical that you don't want your pages to compete against each other but, by the same token, you must create valuable content on a consistent basis as a key element of your SEO strategy. It seems these two directives compete since it's nearly impossible to choose unique keywords for each piece of content without resorting to low-quality keywords featuring either high competition or low search frequency.
The chances your website ranks well for more queries in the search results increase if you perform keyword mapping as part of your content marketing campaigns. Some webmasters target a single keyword per page. While it requires slightly more work, keyword mapping boosts the number of queries for which your website's pages rank. You'll be able to refine your website's SEO so that each page ranks for multiple, relevant queries.
Longtail versus shorttail keywords
Because it includes data, keyword mapping can help you prioritize keywords. For instance, you can sort a page's keyword cluster by monthly search volume to see which keywords have the most potential. Alternatively, you can sort the keyword cluster by difficulty or competition to identify low-hanging fruit and longtail search phrases for your SEO plan.
You can identify subtopics more easily when performing keyword mapping. The keywords used in a page's cluster can be longtail and shorttail. Shorttail keywords are usually the primary or main keywords for which you want a page to rank, whereas longtail keywords form secondary keywords. As you research longtail keywords for a page, you may come across new subtopics that are related to some of the page's shorttail keywords.
Keyword mapping and link building
Another way keyword mapping affects SEO involves link building. You build links to a page using a variation of the page's keywords for the anchor text. With relevant and targeted anchor text, the pages will rank more easily because search algorithms understand more about the content of the page, which helps the search engine build a cognitive map to better determine when to show your content as a result to a user. You need to use caution and make sure everything is done naturally by providing real value in your content through different outreach strategies.
Keyword mapping can help you avoid duplicate content, which reduces the value of your entire website to search engines. Each page is assigned its own cluster of keywords. If any of the keywords overlap, meaning they are included in multiple clusters, a good SEO plugin detects the duplicate keywords and flags the content as a possible duplicate. You can then review the pages and, if necessary, delete or edit their content.
In addition to duplicate content, keyword mapping helps you avoid keyword cannibalization. Keyword cannibalization is similar to duplicate content, except it involves keywords. It occurs when multiple pages target the same keyword or keywords. If you have a dozen pages optimized for the same keyword, those pages will cannibalize themselves, as mentioned above. As a result, none of the pages rank highly for the repeated keyword.



How to Perform Keyword Mapping
To perform keyword mapping, you need to create a cluster of relevant keywords for a given page, and you need to gather data on each of these keywords. Many webmasters use spreadsheets for keyword mapping. In a spreadsheet, you can include columns for the keywords and data types. Adding this data to a spreadsheet will allow you to
When choosing keywords to include a page's cluster, evaluate the page's content. Whether shorttail or longtail, they should closely connect to the page's content. If you optimize the page to rank for an irrelevant keyword that has nothing to do with its content, the page probably won't rank.
How do you gather data for keyword mapping? For data gathering, you need to use a keyword analyzer tool. Google offers a free keyword analyzer tool to advertisers of its pay-per-click (PPC) network, known as Keyword Planner, which reveals data for keyword mapping. You can use Keyword Planner, which is free, to find competition and search volume, and you can use it to identify new shorttail or longtail keywords.
There are many other tools that also provide data for keyword mapping. SEMrush and Ahrefs are popular premium tools. They reveal similar data as Keyword Planner, however, they consist of multiple tools. There's a keyword analyzer tool, a backlink analyzer tool, a rank-tracking tool and a website audit tool. When you subscribe to a premium plan, you are able to use all of them.
Using a tool such as Keyword Planner or a premium tool, gather data on each of the keywords in a page's cluster and add them to a spreadsheet. Repeat this process for each page so that they have their own spreadsheet. When optimizing a page on your website, you can refer to its spreadsheet for keyword insights.
It's important to note that you don't have to optimize a page to rank for all the keywords included in its cluster. Some clusters may contain dozens of keywords. Rather than targeting them all, choose a few of the most relevant keywords with the strongest data. You can typically choose one or two short-tail keywords and three to 10 long-tail keywords.
The secret to SEO success isn't building an enormous number of backlinks; it's planning. By performing keyword mapping, you can plan a more effective SEO strategy that provides you with lists of relevant keywords, as well as keyword data, that you can use to optimize your website's pages.
Need marketing help to support business growth?
We welcome the opportunity to show you how we can make your marketing SIZZLE with our data-driven, results-oriented marketing strategies.  Sign up for our FREE newsletter, get our FREE guide to creating an awesome website, or contact us for more information on hiring us.
Hausman and Associates, the publisher of MKT Maven, is a full-service marketing agency operating at the intersection of marketing and digital media. Check out our full range of services.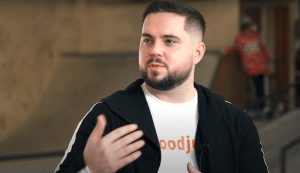 This is a guest post from Landon Murie. 
Landon is the founder of Goodjuju, an agency that works exclusively with property management companies to improve their local online presence and exposure with different marketing and search engine optimization strategies.