Do you love staying in fashion? Over the pandemic, many of us spent our work days dressed in sweatpants and pajamas, at least from the waist down. So, your work fashions may be missing a few essentials. As you begin updating your work clothing to take advantage of newer styles it's important to realize the differences between fashion choices for your personal life and your professional life. Both are important but for different reasons. In terms of professional fashion, the right choices can help you stand out and ensure that you look right for the part you play in your company. Clothing can help create the right first impression and ensure that you look successful. In fact, a wise college professor once shared that we should dress for the position we wanted, not the position we held in a company. So, what are the essentials for your work fashion today? These are the options that we recommend.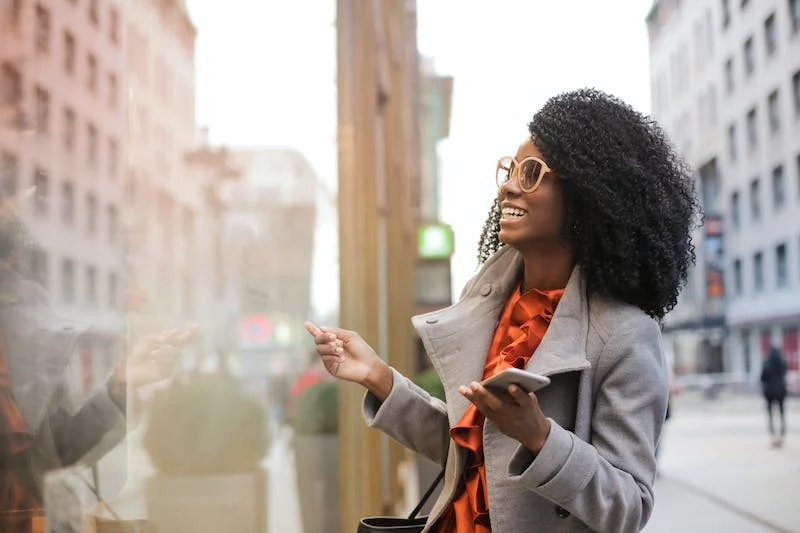 Essentials for your work fashion collection
First, it's important to ensure you understand that there are right choices depending on the type of business day that lies ahead of you. For instance, if you plan to represent your company at a meeting with potential investors you might dress one way while attending interviews with prospective warehouse workers calls for a totally different dress code. Alternatively, you could anticipate being on your feet most of the day, which calls for something more casual and comfortable. If that's the case, you might want to think about more practical shoe choices instead of the typical high heels for women and dress shoes for men. By exploring the right option here, you can ensure that don't look out of place in a particular business environment and can handle the tasks you might face. It always amazes me that they put cops on TV in high heels and then show them chasing a suspect down the street. That almost guarantees a sprained ankle and losing the suspect.
Business casual versus business formal
Next, you need to know the difference between business casual and business formal as well as when you should choose each option. Business casual is often the best option for a lunch meeting with the head of your company's union. However, if you must attend a meeting with a client, then you should opt for an outfit that is business formal.
Business formal or professional refers to something crisp, freshly laundered, and pressed; often consisting of a suit or similar dress. Business casual often consists of less formal dress such as chinos, a shirt, and an unstructured jacket. For men, a tie is required with the professional dress code while it's optional for casual dress. Many companies loosened their dress codes post-pandemic so every day is now business casual with the exception of banking and finance positions.
Beautiful dress
There are lots of specific choices for your business outfit. For instance, you might want to think about wearing a beautiful dress. There are lots of dresses for work that fit an office environment perfectly. You should opt for dresses of the right length and provide the right fit in terms of formality. Hence, tight dresses, ones revealing too much cleavage, or ones that fall too far above the knee or too far below, should not show up at work.
Business dresses often involve muted colors rather than something brightly colored or containing a wild pattern. Instead, they tend to use neutral shades which ensures that they don't stand out too much. Of course, a simple dress might also involve some subtle accessories. You can dress up a conservative outfit for happy hour by changing your shoes, adding more dramatic accessories, and maybe a stunning belt.
The right heels
It's worth thinking about the shoes you plan to wear to your office. You can always wear heels to your office but should avoid high stiletto heels unless you plan to film a commercial. However, whether or not this is the right choice for you depends on how much time you plan to spend on your feet throughout the day. As mentioned, if you have a busy day, then a pair of smart flats might fit the bill. The benefit of wearing heels of course is that they can provide some extra confidence and ensure that you feel fantastic when you meet business clients or other professionals.
Wonderful accessories
As mentioned, it's not just about the outfit that you choose. You also need to make sure that you do accessorize your outfit the right way. For instance, you might want to think about jewelry options. You can wear jewelry with your office outfit to ensure that it is a little less plain. Alternatively, you might want to think about using the right tech to dress up your outfit. A smartwatch is a perfect accessory for a successful businesswoman.
Hair and makeup
As well as choosing the right accessories, it's also important to think about your hair and makeup choices. For instance, you might want to make sure that you match your makeup to your skin tone. This will guarantee that it doesn't look too obvious. If you don't have much skill in applying makeup, then you might want to check out some guides online. There are some great YouTube videos that will help you achieve the right aesthetic for a work environment.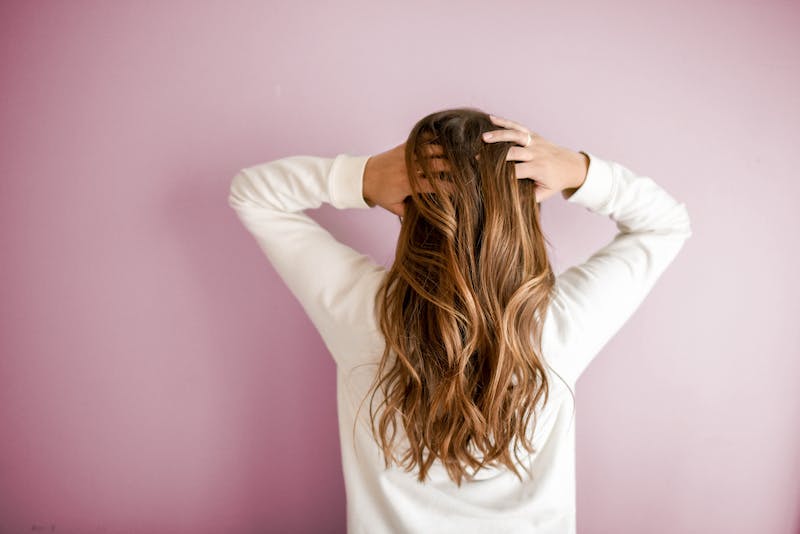 Classical choices
There are classic choices that will fit well in terms of office fashion. For instance, you can wear a fitted shirt with a pencil skirt. This is both stylish and fashionable, providing you with a wonderful outfit that will ensure that you look great and feel even better. You can also choose to wear a pantsuit. Again, this should be fitted to match your body shape. The right fit will ensure that an outfit like this does make you look professional and ready for any business challenge.
Changing with the seasons
You do need to think about changing your outfit to match the season. You don't want to be a sweaty mess in the office during the summer season. At the same time, you don't want to be shivering through the winter. There are lots of ways to ensure that this isn't an issue. For instance, you might want to think about wearing lighter materials through the summer months. In the winter, you can dress up your outfit with the right formal coat.
Office fashion faux pas
There are certain office fashion faux pas that are worth considering and keeping in mind when you are dressing for the business environment. For instance, you need to consider the length of a dress or a skirt. While a dress or skirt can be above the knee, this does depend on the type of business situation. You might also want to think about smaller choices such as nail polish. You can of course paint your nails. However, it's important that these aren't too decorative as that can send the wrong impression. Similarly, you can wear makeup but it shouldn't be too apparent or obvious.
Bags and carrying choices
You will always need a bag for any business day. This is an important accessory that can ensure that you can easily carry everything that you need to remain productive. There are lots of options in terms of bags and handbags. It's just a matter of choosing the right option that fits your chosen outfit. For instance, you might want to think about choosing a smaller handbag. While this is not a practical choice, it is going to fit well with most outfits. When you are choosing a bag or a handbag for the business day, do consider matching it with the color of your outfit or the accessories that you have chosen.
Tips for completely casual business days
Finally, you might have a day in the office where you need to dress completely casual. There are lots of business environments that do opt for casual choices in terms of fashion. Some find this helps individuals feel more comfortable and leads to higher levels of productivity. However, you still need to look professional. As such, you shouldn't go too bold with your outfit choices. This means that you should avoid printed or branded clothing as well as colors that clash.
Conclusion
We hope this helps you understand some of the key essentials that you need for your work fashion collection. By exploring the right options here, you can guarantee that you are going to stand out and send the right impression whether you're dealing with employers or clients in your business.
Remember, you don't need to spend a fortune on your business fashion. Indeed, there are probably choices that will be the perfect fit that you already have in your wardrobe. It's just a case of matching the right clothing choices to create the ideal outfit.
Need marketing help to support business growth?
We welcome the opportunity to show you how we can make your marketing SIZZLE with our data-driven, results-oriented marketing strategies.  Sign up for our FREE newsletter, get our FREE guide to creating an awesome website, or contact us for more information on hiring us.
Hausman and Associates, the publisher of MKT Maven, is a full-service marketing agency operating at the intersection of marketing and digital media. Check out our full range of services.