It is without a doubt that customers are an integral part of business success. As a business owner, it is crucial that you work toward engaging customers on a regular basis to help gain their trust and loyalty, increase intentions to repurchase, create evangelists to support your brand, and spread your message through digital and physical spaces. Too many businesses fail to see the importance of customer engagement and, as a result, suffer the detrimental impact of poor engagement on their growth. Below, you see a graphic depicting the engagement engine driving purchases from both customers and prospects.
It's time to work towards a more successful future with the help of these seven top tips for engaging customers. Here is how your business can effectively engage with your consumers.
7 tips for engaging customers
Customer engagement involves
interactions between a brand and its target market, although some definitions are more nuanced to include the level of customer engagement based on the depth and degree of interaction
Often, engagement involves liking, sharing, or commenting on social platforms; an action that both amplifies a brand's message and removes the commercial taint that makes brand messaging less believable. Engaging customers isn't easy; focusing on creating valuable content and building a stellar reputation that includes significant efforts to build social responsibility into the DNA of your company.
Below, we share 7 tips for engaging customers. Obviously, there are other tips we might share and we could go more deeply into tactics that support these tips. We welcome your comments to enhance this post or to suggest which tips deserve a deeper dive. Please enter your comments in the section below this post.
1. Understand the power of social media
Social media is a useful tool for all companies due to its extensive reach and the conversational nature of the platforms. If you use social media effectively, you build your own community profiles as well as earn attention related to your brand across other profiles. Online communities allow you to directly engage with your customers through conversations that answer questions and share information that users find useful.
Building an online community takes more than posting self-interested content. You must put the user first in creating content they'll find valuable. Listening and responding to user comments as well as opening conversations with users encourages them to continue engagement. For instance, thanking users for supporting your brand motivates them to continue their support. You can also encourage engagement and UGC (user-generated content) through contests and recognition of their efforts.
If you need some helpful advice on how to create an engaged community, you're in luck as sources like the one linked earlier and other posts on this website are here to help. The internet is also full of amazing resources that can provide a plethora of valuable information you need to get started.
2. Host giveaways and competitions
An effective way to grab the attention of your consumers is by hosting giveaways and competitions, as touched on above. It is not difficult to entice users to action with a freebie every now and again. It shows your consumers that you value their efforts and you're willing to reward them for their participation. Contests are also an effective way to grow your customer base.
Constructing your contests and competition right goes a long way toward ensuring they deliver. For instance, if your contest requires users to share a piece of content to enter a contest, you'll get a lot of shares. If you ask them to comment, you'll likely get a number of comments. The quality of this engagement isn't always even and may not provide a benefit. But, asking users to share details of your contest can backfire when they determine each share lowers their chances of winning a drawing. Lack of transparency will also sink future efforts if users don't trust the equity of your contest.
Below, you can see a great Instagram contest to gain engagement that generated a large number of likes and shares.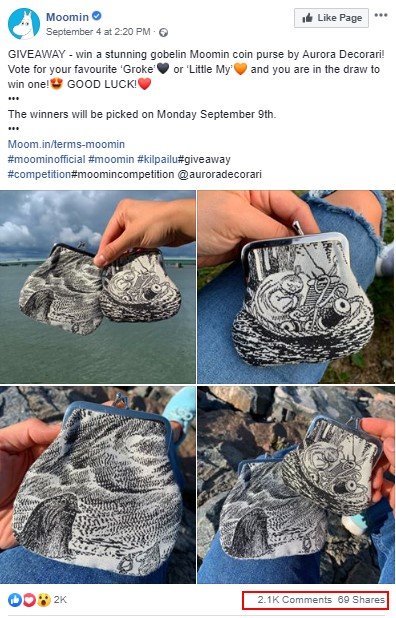 3. Grow your contact list
Contact lists are essential for every business as a way of engaging customers and nurturing leads. Not only do contact lists help your business grow, but they also allow you to keep communication flowing to customers; sharing new products, discounts, and special offers. The more you can grow your contact list, the more you build your relationships; helping your business increase its revenue.
Growing your list doesn't have to feel like a challenge, even with rules that require an opt-in from subscribers. With the help of Emotive, you can build an SMS list by converting web traffic into SMS and email subscribers. Or, create a lead magnet to encourage website visitors to subscribe.
Of course, building a contact list is only the first step toward engaging customers. You must construct messages that matter, that provide value, to subscribers. Messages that don't drive subscribers to open them or to action aren't just a waste of time but may damage your reputation. Avoid this outcome by segmenting your list so you deliver true personalization in your message, not just simply attaching a name to the message. Recognizing the products desired by each subscriber, how they respond to different types of offers, and who they are, makes your messages more impactful and valuable to improve open rates and increase click rates.
4. Provide value
If your consumers feel inspired by your content, they are likely to engage with you and your content. This engagement ensures your messages reach subscribers as more platforms work to isolate messages they see as unimportant to users and helps you avoid reports as spam to your email provider or losing subscribers. Providing value with your content through education, instruction, entertainment, and information is hugely important for achieving engagement.
Luckily, there are a few things that your business can do to improve engagement. Why not create a game or interactive experience to promote an upcoming product release? Many businesses have adopted this approach and, with its incredible benefits, it is clear to see why. Another tool for engaging customers is to monitor message performance to infer which factors contribute to positive performance and which don't. Incorporate your finding into future messaging efforts.
5. Show appreciation
Your customers like to feel appreciated. If you ask your customers to subscribe to a mailing list or to purchase one of your products/services, it helps to offer discounts or exclusive content in return. You give your consumers a reason to engage with your brand. It helps your audience feel appreciated for their co-operation and this can help you to gain their loyalty.
But, these efforts cost money. You can show your appreciation through less expensive tactics. For instance, including a little personalized note in your packages makes customers feel valuable. You can also slip in a little unexpected surprise. For instance, Chewy sometimes slips a dog treat into the packages shipped for my pets.
6. Regularly create content
Your consumers will soon disengage with your brand if you fail to post fresh, valuable content on the appropriate social platforms. To help you choose the right platforms and types of content that work best, check out the infographic below.
You need to give your consumers a reason why they should follow your brand and make a purchase with you. If your customers are excited and intrigued by the content you post, they are more likely to engage with it.
There are many steps that you can follow to create interesting content for your business. Make it personal and really try to think outside of the box rather than creating another press release. Think about your target market and how they speak to each other. It's also a good idea to look at your competitors to see what they post that achieves high engagement. Ask yourself, if there's anything they missed that might work? What can you do to make your content stand out from the rest? With a clear content strategy in place, you grab the attention of your customers.
7. Prioritize excellent customer service
Excellent customer service is essential if you want your audience to continue to engage with your brand. Poor customer service is off-putting for a consumer and may cause them to disengage from your brand or even generate negative word of mouth that damages your reputation. If your company is highly responsive to your customers' issues, you're helping to build stronger relationships for the future. Maintaining constant contact with your customers is essential and your business may gain more value as a result. Customers may also feel more comfortable knowing their queries are answered around the clock, so using a chatbot or offering customer service on social platforms helps provide a better experience.
Summary
Customers hold a lot of value for any business. It is clear that engagement is key and, with the help of these useful tips above, you can help your business continue to grow. Concentrate on areas that might need your attention like content marketing and customer service. With a solid structure in place, your lines of communication are strong, and you can become a trusted point of contact with your audience.
Need marketing help to support business growth?
We welcome the opportunity to show you how we can make your marketing SIZZLE with our data-driven, results-oriented marketing strategies.  Sign up for our FREE newsletter, get our FREE guide to creating an awesome website, or contact us for more information on hiring us.
Hausman and Associates, the publisher of MKT Maven, is a full-service marketing agency operating at the intersection of marketing and digital media. Check out our full range of services.