Need to spruce up your marketing content? Is your marketing a little predictable and stale? Try these easy and creative marketing strategies to give your marketing a makeover.
Whatever the time or the season, the most loved marketing campaigns with the biggest impact are those that make the consumer think about their place in the world, the world at large, and the industry. Larger, national campaigns are more adept at doing this- with reputation, customer loyalty, and money behind them. Just think about the marketing campaigns you remember, those that stand the test of time to reappear year after year, such as Coke's "I want to teach the world to sing" that comes out every Christmas season. However, it is also important for smaller companies to start to think outside the box when it comes to their marketing and audience reach.
Small businesses might not have the same resources these big businesses do, but they can still make a big splash in their often smaller markets with creative marketing strategies, especially when you choose digital marketing channels with their lower costs.
Depending on the nature of the company, taking a creative approach to your marketing, may not be your specialty, but there are always ways to increase your online presence and improve traffic to your website. Once you've captured the traffic, you can work visitors down the conversion funnel to improve market performance by employing the same creative marketing strategies on your landing pages, etc.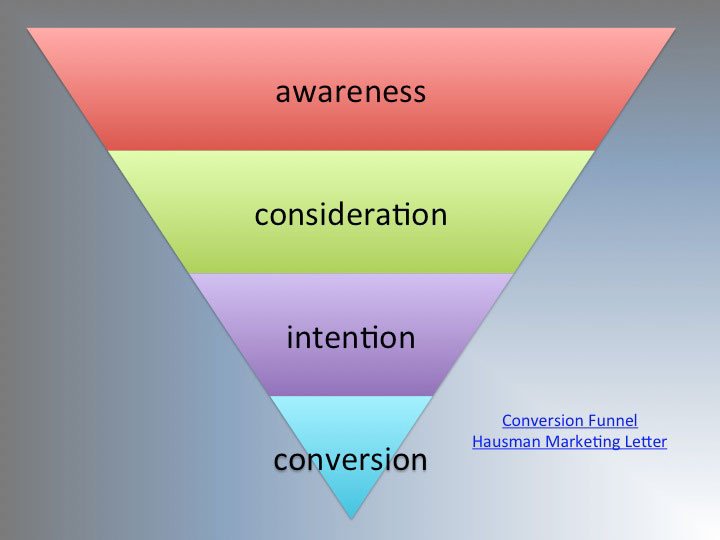 Spending a little money on creative approaches to your digital marketing campaign really enhances your revenue.
Here are some ideas to consider when working on your next marketing scheme.
1. Utilize Healthy Competition-Giveaways 
Everybody loves the prospect of getting something for nothing, and a giveaway includes another natural human condition: competition.
Give away whatever you want, as long as it's something related to your brand. Maybe you're a business specializing in indoor plants, and you want to raise awareness of your brand by giving away a small selection of succulents. Put up a question or riddle as part of your entry then encourage participants to 'like' your page on Facebook and follow you on Instagram, as well as sharing the competition image. In this case, you don't even have to provide a prize, the competitive nature of the post encourages participants to challenge their friends to solve the puzzle or find more creative ways to answer the question. Often, these a what's called "clickbait" where the participant must go to the brand's website to complete the game. For instance, a Facebook post that's making the rounds right now offers to turn your image into an avatar to use as your profile image. Completing the action sends you to the brand's website.
We've all seen these shared frequently on our Facebook feeds and it is a cost-effective way of broadening your audience engagement.
Typically, some competitions fail for a couple of reasons
asking for too much information in order to qualify — for instance, a recently popular Facebook post asked personal information such as what high school you attended. Providing such personal information represents a security threat.
the prize has nothing to do with your brand, for example, a brand new car as a prize item will create hype, but it has nothing to do with indoor plants.
the stakes are too high and sharing decreases your odds of winning. A contest relying on a drawing doesn't share well as each time a participant shares the post, their odds of winning decrease. If you require sharing as a condition for entry, the participant will share as few times as required to meet your minimum. Ensure sharing is linked to improved odds.
Another easy way to enhance brand awareness is by having branded products such as pens, stress balls, and even customized dress socks as swag for events, such as product launches, trade shows, and guerilla marketing.
2. Design graphics to represent your brand 
A seamless website experience enhances overall customer satisfaction for those visiting the site. UX design requires easy navigation, as well as a logical layout, and accessibility to a larger audience.
A user's experience on your website actually starts even before they click to access the homepage. In order for your online digital marketing schemes to actually work to inspire people to click through to your website, the graphic design used in your ads must prioritize creative marketing strategies that match the target customers in terms of culture, lifestyle, and messaging. For instance, ads meant for millennials should use images matching their culture, such as young actors doing things millennials see as fun, not middle-aged actors dancing to disco.
Images convey to your target audience at a glance what the company is all about and represent a brand that's "for them". The creative use of graphics should tell that story. Maybe your logo cleverly used typography to make the shape of a plant with a predominantly green background, for example in the case of our indoor plant business.
3. The evolution of video marketing 
Video marketing uses videos to promote and market products, demonstrate the use of products or suggest uses, and tells a story to help the brand resonate with its target audience.
In addition to these functions, video works to increase engagement on digital and social channels, whilst educating customers and potential customers using an alternative medium. Video marketing isn't a new concept, 2016 saw a rise in video marketing for businesses, with it rising to the top of the list of creative marketing strategies in 2017, and in 2018 it transformed into an entire business strategy. In 2019, the use of video evolved with video personalization.
This means that video content is not left to video production services, but is produced by all teams in a conversational, measurable, and actionable way, personalized to the consumer– it's a very powerful outreach tool!
4. Break down the fourth wall using social media
'Authenticity' is a growing marketing buzzword, and businesses use authenticity to show their target customers who they are and what they are all about.
Social media is a good platform to showcase authenticity, removing the marketing middleman. Regular updates that share photographs, celebrate employees, and allow their target market to feel involved with the brand by giving them behind the scenes passes to the inner workings of the business.
Consumers feel compelled to comment on posts such as these, which amplifies messaging to reach new markets that likely share important characteristics with your initial contacts. By responding to these comments, the brand not only further fuels sharing but also makes contacts feel valued.
People buy from people over businesses, and authentic marketing breaks down the fourth wall by showing the human side of the business, developing trust. Using social media authentically allows for improved market performance without the audience feeling like they're being sold an item or service.
Social Media Optimization (SMO) such as this is also achieved by participating in popular Instagram challenges, such as #throwbackthursday, for example.
5. Create and maintain accessible and engaging content 
An online audience responds to engaging, current content providing value. This is particularly important when it comes to posting on a company blog where creating valuable content on a consistent bases forms the nexus of SEO to attract users to your website.
Your blog may be the first place customers find when they have questions about products or solutions like the ones you provide. Posts that are engaging, relevant to your product, and remain up-to-date encourage visitors initially attracted through a search query to explore your website further, which may result in a new customer.
Fresh content is part of maintaining your website. A website where the last post was from several months ago seems out of date and results in consumers doubting the authenticity of your company and its commitment to customers. Create fresh content that is authentic and represents the voice of both the reader and the company, while providing concrete information or entertainment.
A creative digital strategy results in more engagement from your target audiences and therefore enhanced reach and sales.
Need marketing help or more digital marketing tips?
We welcome the opportunity to show you how we can make your marketing SIZZLE with our data-driven, results-oriented marketing strategies. Sign up for our FREE newsletter, get the 1st chapter of our book on digital marketing analytics – FREE, or contact us for more information on hiring us.
Hausman and Associates, the publisher of MKT Maven, is a full-service marketing agency operating at the intersection of marketing and digital media. Check out our full range of services.