Every business needs a host of digital marketing tools but they come at a steep cost, so you can't just add everything out there. Plus, there's a significant learning curve and setup time needed to get the most from the digital marketing tools you choose. Unless you have unlimited resources, you must selectively choose those digital marketing tools best suited to help you reach your marketing goals. Today, we discuss which marketing tools you need most.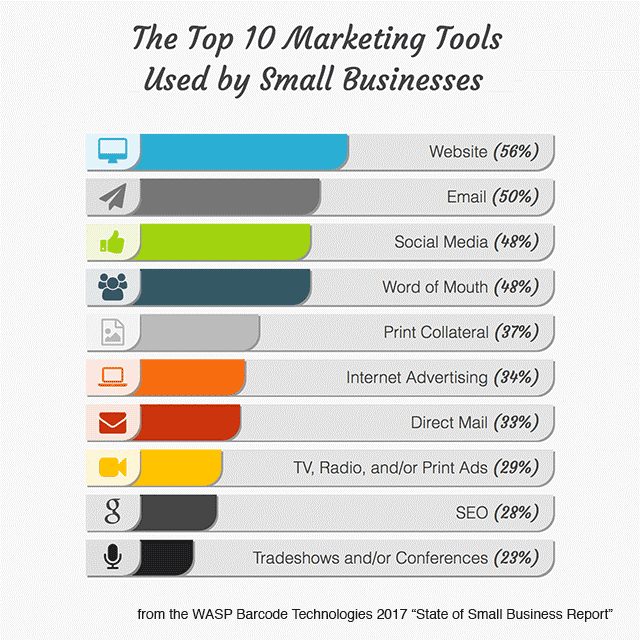 Do you want to stand out from your competitors? If so, there are tools that'll help you master digital marketing so you can achieve your marketing goals. These tools help you implement top marketing strategies that help you get ahead of your competition and make a lasting impression with customers. These are tried-and-true methods that work well in today's market. You can use them to attract new clients and retain existing ones. They include planning, social media advertising, digital marketing, content marketing, email marketing, and, of the utmost importance, digital analytics.
Besides, thoughtful planning and careful budgeting are essential for any business venture because it helps set goals, determine tactics and timelines to reach those goals, offers metrics to assess your performance toward reaching your goals, and build action plans that provide the details necessary to implement your tactics.
Below is a rundown on the digital marketing tools you should consider adding to your arsenal.
Digital marketing tools
Digital marketing tools help by making your job easier, by providing insights not available without the tools, and performing tasks you can't accomplish (or are very difficult to do) without using the tool.
I've broken up this post by tasks, then, in the end, suggest some tools that perform multiple functions (often at a much higher price). In some cases, I recommend specific tools, in other cases, I suggest what to look for in choosing a tool to perform a specific function. I don't have personal experience with all these tools but find good reviews of them online. I don't include links as I don't want you to fear I'm earning a commission from my recommendation.
If you want more recommendations, check out my curated list of digital marketing tools (viewed by over 5000 users) to get insights on tools from my community. The tools are ranked based on the number of upvotes from the community, so you can use that to help you make appropriate decisions.
Planning tools
Planning involves taking a step back and defining what you want to accomplish with your marketing. It's about figuring out exactly where you stand now, who you are targeting, and how you can best reach them. Since planning varies so dramatically from one business to another, few tools exist to help with this planning, although many experts produce templates to help with the planning process.
Planning also involves implementing and a multitude of digital marketing tools exist to help with this task. Some tools, like Trello and Zoho Projects, help with project management, while other tools help with specific planning tasks.
Content marketing tools
Content marketing refers to creating and sharing valuable content on a consistent basis to attract and engage customers.  You do this by producing helpful, engaging, and valuable blog posts, articles, infographics, images, videos. You can learn more about content marketing from other websites.
A variety of tools help with the content marketing process. First, you have content calendar templates to help you produce content on a consistent basis. While not a tool, these are handy and you'll find a number available for free in an online search. Next, you have writing software that uses AI (artificial intelligence) to craft posts, such as ContentFly and Jarvis. I've never used these tools but my impression is that the content created is too general to provide much value to blog readers, although they might work for social media content.
Of course, another role of content is to improve your SEO (search engine optimization). A number of good candidates can help with this task, including Moz and SEM Rush.
Next, we have a category of digital marketing tools called marketing automation. Unlike content writing, these tools provide value by allowing you to schedule posts (mostly on social media) to ensure you post on your schedule.  Automation makes your job easier and more efficient, as you don't have to break up your day to publish posts
Social media advertising
Social media advertising refers to promoting products or brands via social media sites. It is a form of online advertising that allows you to advertise your brand, product, service, and even business on many major social networks such as Facebook, Twitter, and Instagram for much less than traditional advertising. You can also target a narrow niche of users to make your advertising much more effective.
Each platform has its own tool for building social media advertising campaigns, although Facebook and Instagram use the same platform, which also provides limited metrics to assess your campaign. A number of tools exist in this category. Some only help with one platform while others allow you to schedule campaigns across multiple platforms from one site. Most provide better metrics than those available natively through the social platform.
Let's also include paid search in this category. Some tools in this category help with keyword solutions, such as SEM Rush, while others help with other aspects of planning. Some tools provide analysis of metrics to suggest improved strategies, such as Wordstream's PPC Performance tool.
Email marketing
It is no secret that email is one of the most effective ways to reach your target audience. According to a study by the Direct Marketing Association, email marketing has an average ROI of $38 for every dollar spent.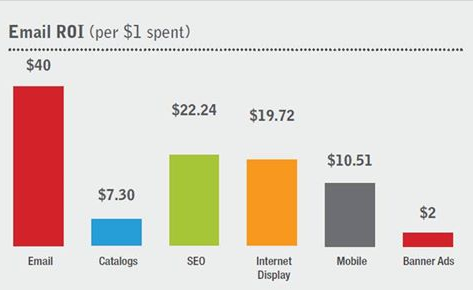 There are various tools you can use to create and send emails, such as MailChimp (which has a free version), AWeber, and Constant Contact (which I recommend). These platforms make it easy to create beautiful and professional-looking emails and they also provide you with analytics to track how well your campaigns are performing. A major benefit of using these tools is they help with the task of acquiring subscribers, as well.
Consider using automation tools like Autopilot or Drip if you want to take your email marketing efforts up a notch. Automation tools allow you to set up complex drip campaigns that automatically send emails based on specific triggers you set, although each of the email platforms suggested above offers a rudimentary drip campaign capability (Constant Contact is probably the best for this).
Analytic tools
None of these tools really delivers like analytics tools. Without detailed KPI (key performance indicator) metrics and an analysis of them, no digital marketing tool can really help you achieve your goals.
Google Analytics is the best tool for monitoring your website performance and it's free. Other tools like Adobe Analytics and KissMetrics. Trackr is great for monitoring your social media, especially for sentiment analysis.
Conclusion
In conclusion, you want to make sure you are using various digital marketing tools to reach your target audience and achieve the best results. These essential categories of tools will help you improve your content strategy and customer experience, necessary for long-term success.
Need marketing help to support business growth?
We welcome the opportunity to show you how we can make your marketing SIZZLE with our data-driven, results-oriented marketing strategies.  Sign up for our FREE newsletter, get our FREE guide to creating an awesome website, or contact us for more information on hiring us.
Hausman and Associates, the publisher of MKT Maven, is a full-service marketing agency operating at the intersection of marketing and digital media. Check out our full range of services.