Marketing your business online is the minimal standard for success in today's increasingly digital world even if you only need an online presence rather than a full-blown e-commerce website. You also need social profiles as buyers increasingly use social networks to learn about new products and form opinions as to whether they should buy the product. Just take a look at the graphic below showing the influence of an online presence in driving purchase decisions. In the image, notice how the modern customer moves from awareness to purchase as well as how their purchase decisions impact decisions made by other consumers (follow the dotted line above the journey). Highlighted in bold are those marketing tactics with the greatest impact on moving customers to the next stage in the customer journey. These factors bring into focus the need for a high-level digital marketing expert or two to help you reach your goals.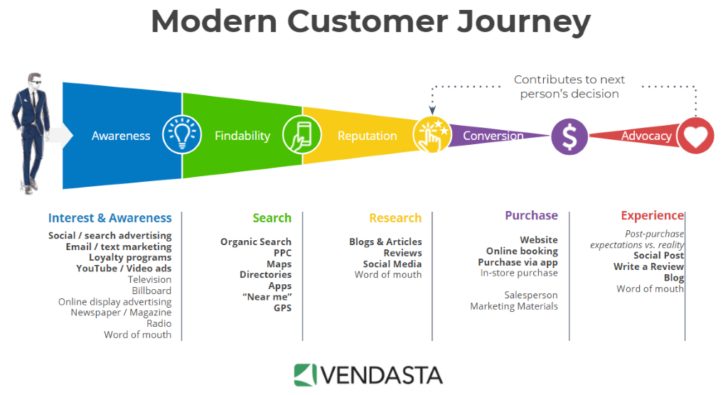 You might even have the know-how to manage some of your digital marketing tasks yourself. But as you are no doubt busy with many other aspects of your business, sometimes hiring a digital marketing expert, or several, is the right choice as they possess state-of-the-art digital marketing skills and are dedicated to employing these tactics to help your business grow. By hiring a digital marketing expert, you free up some of your own time, while you also benefit from the services of people who are likely more adept at the ins and outs of digital marketing in today's world than you.
When looking for a digital marketing expert, you might turn to a marketing agency specializing in digital marketing or even a large agency with a dedicated digital marketing team. Agencies seem expensive but often offer an effective and efficient option as they spread the cost of expensive tools, like CRM and analytics software, among their clients to offer great results at a much lower cost than trying to go it alone. Alternatively, you might hire a freelancer as your digital marketing expert, although you may find the lack of continuity across hiring multiple freelancers, as well as the lack of attention as they juggle multiple client needs, produce lower results. The choice is yours.
So, be it through an agency or a specialized business, these are just a few of the digital marketing experts you should hire for your marketing.
Hire a digital marketing expert
Before you hire someone to manage your digital marketing, the first step is to build a comprehensive understanding of your goals and objectives. Next, identify tactics that contribute to reaching these goals and determine which tactics you can manage on your own. Below is a list of digital marketing tactics that contribute to various goals along the customer journey.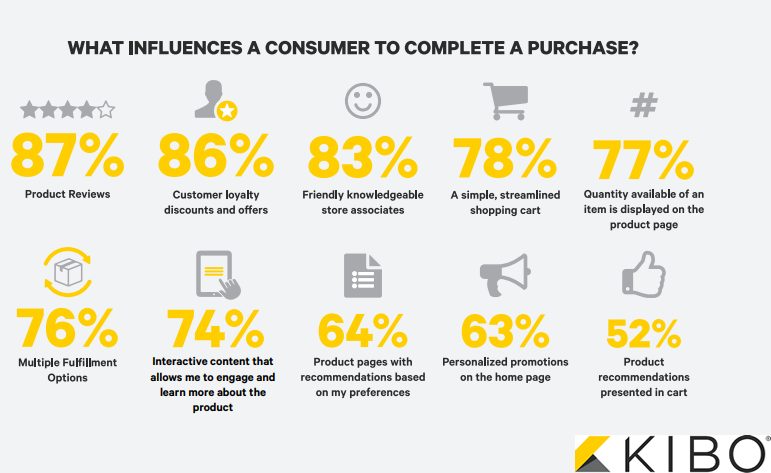 Although some of these factors that influence consumer purchase decisions fit within a traditional marketing paradigm, many require a digital marketing expert with knowledge and experience to meet your needs. Moreover, note the implications across tactics that don't explicitly involve digital with a strong digital marketing component. For instance, product reviews, with the greatest impact on purchase decisions, don't necessarily require a digital strategy but certainly benefit from a digital strategy to make them more visible. By displaying reviews on your product pages you help motivate visitors to buy the brand through a psychological process built on social proof.
Another take-away from this graphic is the variety of digital marketing tactics necessary to drive sales and, ultimately, business growth. Likely, unless you're an enterprise organization, you lack one or more of these skills and must rely on hiring a digital marketing expert or two. Below are just some of the digital marketing experts you might consider hiring to boost sales.
#1: A copywriter
When it comes to your content marketing, the services of a copywriter are invaluable since content is king. Content marketing not only helps visitors make purchase decisions and drives them through the conversion process, but it is also essential for good SEO (search engine optimization) that brings your business to the attention of potential buyers.  From writing ad copy for social media to creating posts for your blog, a copywriter uses words to capture the interests and imagination of those who read your content. A good copywriter also understands SEO, so as well as writing copy that sells, they also use the keywords and other SEO ranking factors that make your content rank higher on Google or another search engine.
Of course, hiring a copywriter isn't an all-or-nothing approach. You might consider hiring a digital marketing expert with copywriting experience to help with other digital marketing tactics or hire a freelancer to supplement the content efforts of your in-house staff. I even offer an option to create a content marketing strategy, including a content marketing calendar, along with analytics to support your in-house marketing efforts at a significantly lower cost than having me manage the entire content marketing strategy.
#2: An SEO specialist
SEO specialists do far more than advising on the right keywords for your website. They can also make sure your website is optimized for mobile, incorporate internal and external links to increase your site's credibility on Google, and assess the search engine capability of your website with a technical audit. There are also those who provide additional legal support for businesses facing issues with SEO litigation, such as this search engine optimization expert witness.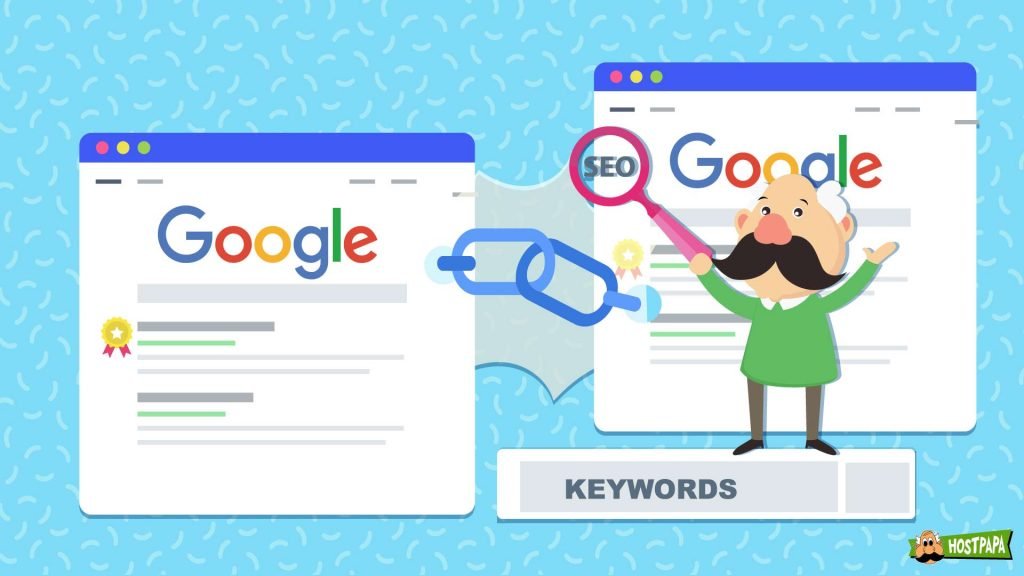 Without the services of this digital marketing expert, you'll find it challenging to show up when users search for products like yours, which wastes the efforts you put into your digital marketing strategy. And, SEO isn't for the faint of heart, as it requires both technical expertise, such as a site audit and improving site speed, as well as an understanding of user intent to choose the right keywords to help you show up when users are looking for you.
A good SEO strategy also reduces the cost of your advertising through search and display ads, as Google uses something called a quality score based on factors similar to SEO in determining your cost and where you appear in advertising.
#3: A web designer
Never underestimate the value of a professionally designed website. First impressions matter so, if you're not proficient in web design yourself, you should rely on the people who understand both design and development to ensure your website makes a positive impact on your target market. Web designers are well-versed in web design trends with a keen understanding of what it takes to attract (and turn off) potential customers. They can also aid your SEO strategy as certain design elements affect how your website ranks on Google, such as a cleanly coded website backend, clear navigation, and visually appealing websites that reduce your bounce rate and other factors that negatively impact SEO.
Your competitors wow their potential customers with great-looking and easy-to-use websites, so if your site is unattractive, slow to load, and difficult to navigate, make improvements with the help of a digital marketing expert who has design and development skills.
Other digital marketing experts
When marketing your business, you should also consider hiring a market researcher, as they help you determine the right target market for your product,  the right message to resonate with that market, and even help craft new offerings that meet the needs of your market
Video marketing and social media marketing are two other areas where the services of the appropriate digital marketing expert come in handy. Video marketing requires skills in designing, videotaping, editing, and uploading video content to your website as well as other platforms. And, social media marketing is substantially different from running your own personal profile on a platform, as well as knowledge of the idiosyncrasies across different platforms.
Email marketing is another area when hiring a digital marketing expert pays off, as email marketing has the highest ROI of any digital strategy [see graphic below]. An expert in email marketing knows how to build your subscriber list ethically and legally, as well as crafting email messages that convert.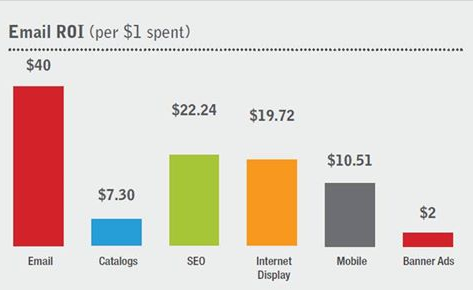 We haven't covered every facet of marketing here, but the point is this — you need a digital marketing expert or two to help support your marketing efforts and desire to grow your business.
Need marketing help to support business growth?
We welcome the opportunity to show you how we can make your marketing SIZZLE with our data-driven, results-oriented marketing strategies.  Sign up for our FREE newsletter, get our FREE guide to creating an awesome website, or contact us for more information on hiring us.
Hausman and Associates, the publisher of MKT Maven, is a full-service marketing agency operating at the intersection of marketing and digital media. Check out our full range of services.